Francisco Pizarro - Famous Explorers of the World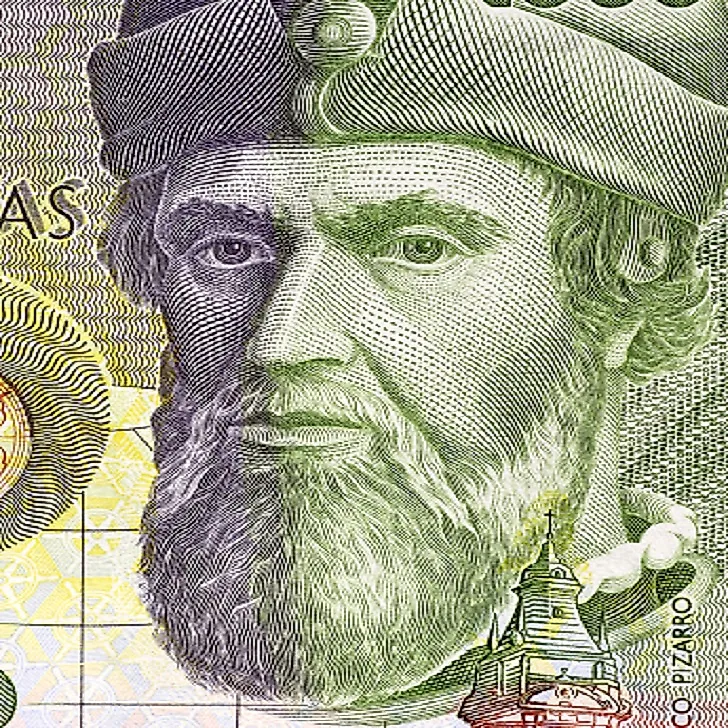 5. Early Life
Francisco Pizarro would become famous as a soldier, explorer, and conqueror for his native country of Spain. Pizarro was born in Trujillo, Spain in 1471. He was born out of wedlock, his parents an infantry soldier and an impoverished woman. His early years were spent working menial jobs without any regard to his education. Little is known about his youth but, coming from a military background on his father's side, Pizarro must have inherited his father's mind, with his father being an infantry colonel in the Spanish Army. The mother he knew later married another man and gave birth to his half-brother, Francisco Alcantara, who would later go with him on his conquest of Peru.
4. Career
In 1509, at the age of 37, Pizarro sailed to the Gulf of Uraba in the New World to join a Spanish colony there. However, after the colony failed, Pizarro abandoned the settlement with the other settlers. In 1513, he sailed for Cartagena, in what is now Colombia. Pizarro was now set to become the man that historians would later come to know, being at the right place at the right time. After sailing with Martin Fernandez de Enciso, he joined Vasco Nunez de Balboa in exploring the Pacific Coast. Later, Pizarro achieved notoriety when he arrested the very same Spanish explorer, namely de Balboa, under the orders of the Governor of Castilla de Oro, Pedrarias Davila, in South America. As a reward, Pizarro was installed as Mayor and Magistrate of Panama City in 1513.
3. Major Contributions
In 1522 Pizarro, in his ambitious quest for South America, further explored Panama and Colombia. In 1524, having heard of, and been inspired by, tales of the fabled "City of Gold", he formed a military expedition and marched for Peru. He was joined by another ambitious Spanish soldier, Diego de Almagro. Pizarro was also joined by his three half-brothers on the trip. Together, they made history. Welcomed by the Inca Emperor Atahualpa, Pizarro returned the favor by holding him hostage. After ransom was paid in the form of gold and silver, Pizarro had the Incan Emperor killed in August of 1533. A few months after, in November of 1533, Peru was officially conquered in the name of Spain. In 1535, Pizarro established a colonial capital in the Peruvian city of Lima.
2. Challenges
In his march towards Peru, Pizarro and his men encountered many setbacks that forced them to change direction. They were stopped by hostile natives along the way, and were plagued by food shortages and disastrous weather. Although Pizarro had only a small band of soldiers, he was able to conquer Peru. Still, in the process he faced many problems from the Incas and even from his own friends and soldiers. One major problem was between former friends, Pizarro and Almagro, after the conquest of Cuzco was complete, as both men wanted the city as their reward. This created a rift that eventually started the Battle of Las Salinas in 1538. As a result, Almagro was killed and his son's properties were confiscated by Pizarro.
1. Death and Legacy
In June of 1541, the late Almagro's supporters found Pizarro unaware in his palace in Lima, and they attacked and killed him on the spot. He was later buried in the Cathedral of Lima. Almagro's supporters were able to escape, but Almagro's son was caught a year later and executed. Pizarro's family legacy was carried on by his children, both through his wife and those birthed by his Incan mistress. The Palace of Conquest, in Trujillo, Spain, was later built by his family to commemorate his tumultuous conquest of the Incas in Peru. Historians today consider explorers Pizarro and Cortes to have led a parallel career in their conquest for Spain. However, in Peru today, many Peruvians think negatively of Pizarro for destroying the Incan way of life, and manipulating the 16th Century Peruvian landscape and the native peoples therein for his own purposes.