Ecological Regions Of Rwanda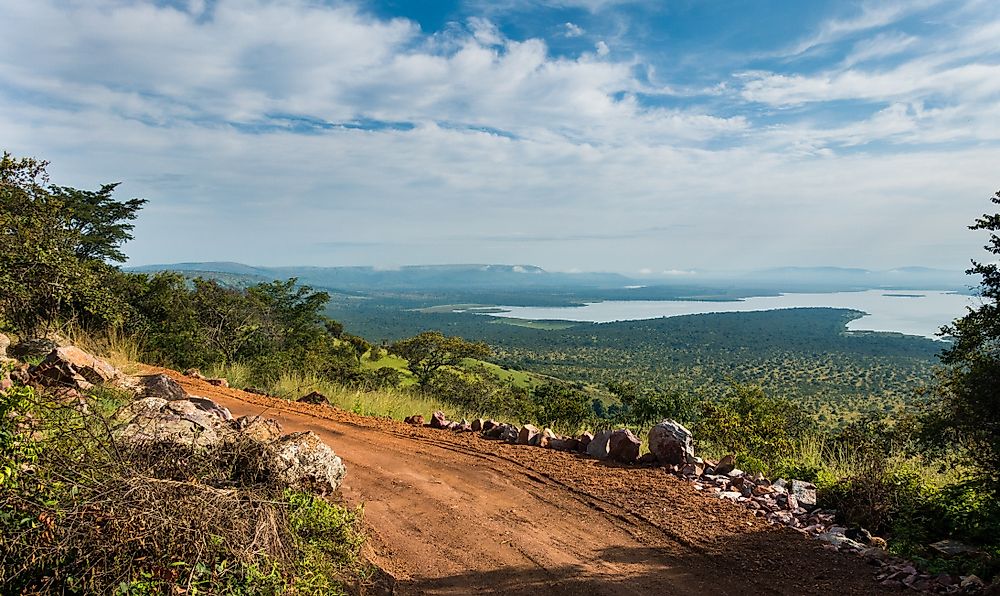 The Republic of Rwanda is one of the countries forming East and Central Africa. The country is bordered by Uganda, Democratic Republic of Congo, Burundi, and Tanzania. With the land area of 26,338 square kilometers, Rwanda is one of smallest countries in Africa and world's 149th largest country. Rwanda is characterized by a temperate tropical highland climate with two rainy seasons in February to June and September to December. Mountains dominate the western and Central Rwanda while River Nyabarongo is the country's longest river. Rwanda is divided into four biomes forming four ecological regions including;
Albertine Rift Montane Forests
Albertine Rift Montane Forests is categorized under tropical moist broadleaf forest biome and dominates mainly the western portion of Rwanda. The ecoregion also extends to Burundi, Uganda, DRC, and Tanzania. Albertine Rift Montane Forests is characterized by high mountain forests, escapement, valleys, and flanks. The ecoregion has been identified by conservationists and environmentalists as a top priority area for biodiversity conservation. The mountain forest has a cooler climate making it home to variety of wildlife including over 1000 species of plants, 14 species of butterflies, 37 species of birds, 32 endemic amphibians, and several mammal species including mountain gorilla and Hamlyn's Monkey species. Much of Albertine Rift Montane Forests has been cleared for agriculture while logging is also a major threat to this ecoregion.
Lake Victoria Basin
Lake Victoria Basin is in the upper reaches of the Nile River Basin and covers five countries including Kenya, Uganda, Tanzania, Burundi, and Rwanda. The ecoregion enjoys relatively unpolluted atmospheric environment although the effects of climate change have exposed the region to high temperatures. Lake Victoria Basin ecoregion is characterized by numerous rivers and lakes with several tributaries with Lake Victoria being the major freshwater lake. The ecoregion is rich in biodiversity including aquatic, terrestrial, and agricultural biodiversity. Lake Victoria Basin is home to several fish species including Nile Perch and Tilapia, 31 species of amphibians, 28 species of reptiles, and 44 species of mammals. Overfishing, unsustainable agricultural practices, and water pollution are the main threats facing Lake Victoria Basin ecosystem.
Ruwenzori-Virunga Montane Moorlands
Ruwenzori-Virunga Montane Moorlands forms part of the montane grasslands and shrubland ecoregion of Central Africa. The ecoregion is divided into Rwenzori Mountain and Virunga Mountain, and it is surrounded by the Albertine Rift Montane Forests. Ruwenzori-Virunga Montane Moorlands is characterized by grasslands, lakes, marshy deltas, snow fields, and glaciers. The vegetation covering this ecoregion varies with the elevation and soil type with major plant species being the giant rosette plants. Human activities such as logging and wildlife hunting are major threats to this region. Climate change has also affected the growth of some of the endemic plant species and migration of animal species especially birds.
Victoria Basin Forest-Savanna Mosaic
Victoria Basin Forest-Savanna Mosaic covers much of Uganda and extends its portion to Kenya, Tanzania and Eastern Rwanda. The ecoregion covers the east and north of Lake Victoria and it is surrounded mainly by montane forests of East African Rift's Western and Eastern Arc Victoria Basin Forest-Savanna Mosaic is characterized by rolling hills, plateaus, marshes, rivers, and scattered lakes. The ecoregion is home to diverse species of plants and animals including 310 species of plants, 280 birds' species, 110 species of moths, and 225 species of butterflies. Some of the endemic species of wildlife found within Victoria Basin Forest-Savanna Mosaic include banded toads, Mwanza rock Agamas, and red-faced barbets.
Ecological Regions Of Rwanda
| Ecological Regions Of Rwanda (as per World Wide Fund for Nature) | Biome |
| --- | --- |
| Albertine Rift Montane Forests | Tropical and Subtropical Moist Broadleaf Forests |
| Lake Victoria Basin | Great Lakes Freshwater |
| Ruwenzori-Virunga Montane Moorlands | Montane Grasslands and Shrublands |
| Victoria Basin Forest-Savanna Mosaic | Tropical and Subtropical Grasslands, Savannas, and Shrublands |