Countries Who Spend the Most Time Doing Homework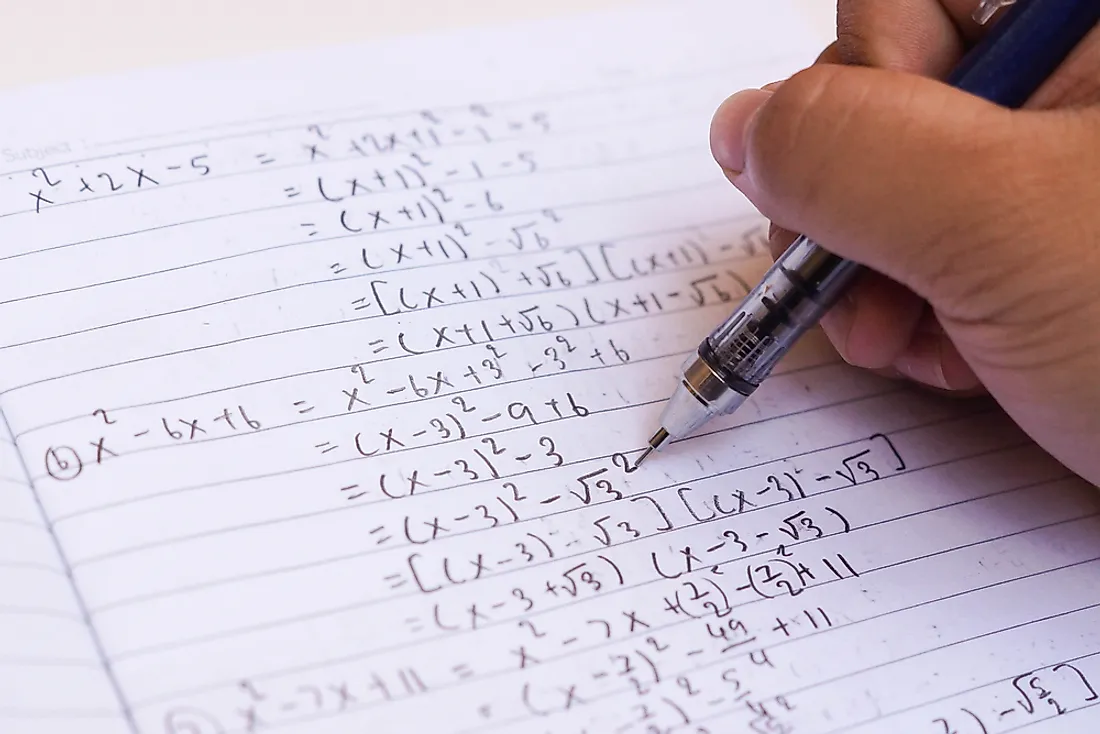 Homework is an important aspect of the education system and is often dreaded by the majority of students all over the world. Although many teachers and educational scholars believe homework improves education performance, many critics and students disagree and believe there is no correlation between homework and improving test scores.
Countries Who Spend the Most Time Doing Homework
OECD Study
The Organization for Economic Cooperation and Development (OECD) is an intergovernmental organization. With headquarters in Paris, the organization was formed for the purpose of stimulating global trade and economic progress among member states. In 2009, the OECD conducted a detailed study to establish the number of hours allocated for doing homework by students around the world and conducted the research in 38 member countries. The test subjects for the study were 15 year old high school students in countries that used PISA exams in their education systems. The results showed that in Shanghai, China the students had the highest number of hours of homework with 13.8 hours per week. Russia followed, where students had an average of 9.7 hours of homework per week. Finland had the least amount of homework hours with 2.8 hours per week, followed closely by South Korea with 2.9 hours. Among all the countries tested, the average homework time was 4.9 hours per week.
Interpretation of the data
Although students from Finland spent the least amount of hours on their homework per week, they performed relatively well on tests which discredits the notion of correlation between the number of hours spent on homework with exam performance. Shanghai teenagers who spent the highest number of hours doing their homework also produced excellent performances in the school tests, while students from some regions such as Macao, Japan, and Singapore increased the score by 17 points per additional hour of homework. The data showed a close relation between the economic backgrounds of students and the number of hours they invested in their homework. Students from affluent backgrounds spent fewer hours doing homework when compared to their less privileged counterparts, most likely due to access to private tutors and homeschooling. In some countries such as Singapore, students from wealthy families invested more time doing their homework than less privileged students and received better results in exams.
Decline in number of hours
Subsequent studies conducted by the OECD in 2012 showed a decrease in the average number hours per week spent by students. Slovakia displayed a drop of four hours per week while Russia declined three hours per week. A few countries including the United States showed no change. The dramatic decline of hours spent doing homework has been attributed to teenager's increased use of the internet and social media platforms.
Countries Who Spend the Most Time Doing Homework
| Rank | Country | Average Homework Time, Per Week |
| --- | --- | --- |
| 1 | China | 13.8 |
| 2 | Russia | 9.7 |
| 3 | Singapore | 9.4 |
| 4 | Kazakhstan | 8.8 |
| 5 | Italy | 8.7 |
| 6 | Ireland | 7.3 |
| 7 | Romania | 7.3 |
| 8 | Estonia | 6.9 |
| 9 | Lithuania | 6.7 |
| 10 | Poland | 6.6 |
| 11 | Spain | 6.5 |
| 12 | Hungary | 6.2 |
| 13 | Latvia | 6.2 |
| 14 | UAE | 6.2 |
| 15 | US | 6.1 |
| 16 | Australia | 6 |
| 17 | Hong Kong | 6 |
| 18 | Croatia | 5.9 |
| 19 | Macao | 5.9 |
| 20 | Netherlands | 5.8 |