Countries That Don't Recognize Dual Citizenship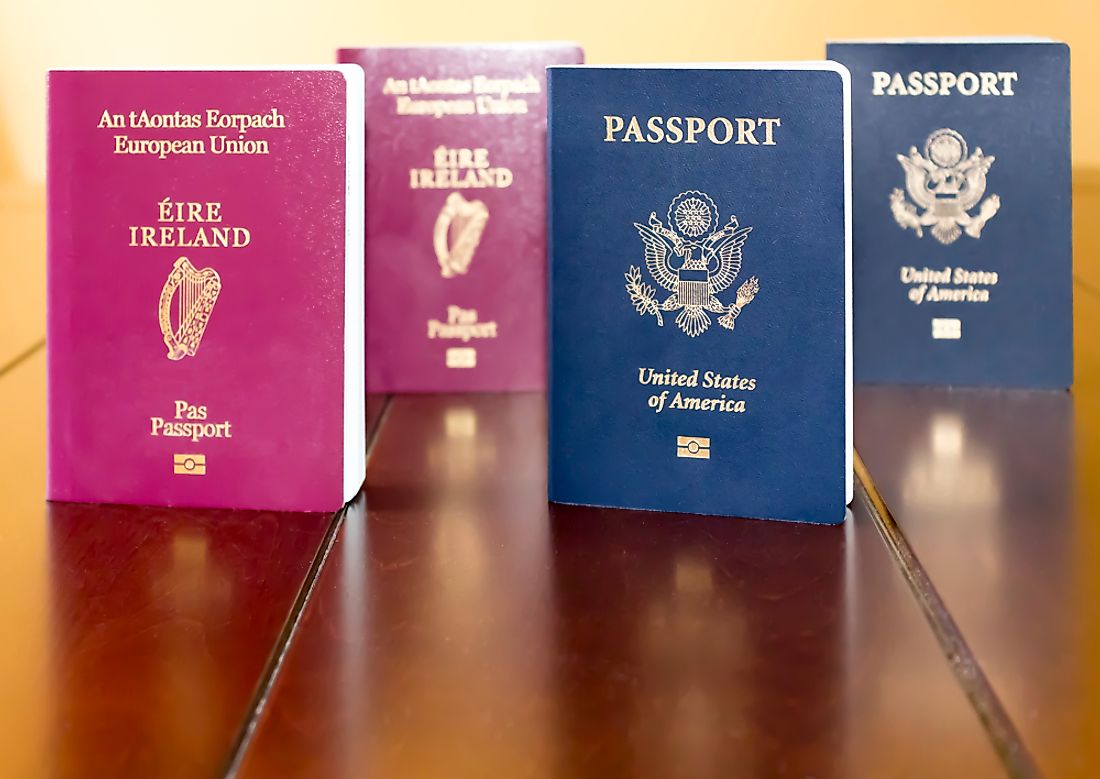 Dual citizenship is a situation whereby individuals are allowed to be citizens of two or more countries. Also known as dual nationality, the holder has legal obligations as well as rights in the countries where he or she is a citizen. The law of some countries allows for dual citizenship while other countries have legislated against dual citizenship.
Countries That Don't Recognize Dual Citizenship
There are numerous countries that do not recognize dual citizenship. These countries are not confined to specific continents but are found across the globe. Andorra, Azerbaijan, Bahamas, Bahrain, Belarus, Botswana. Bhutan, Oman, Malaysia, and China forbid dual citizenship. However, some countries may offer exemptions. For example, in Azerbaijan, the President may offer dual nationality to people of special importance as deemed by the office of the presidency. 
In the Congo, Djibouti, Cuba, Ethiopia, Haiti, India, Indonesia, Iran, Japan, Kuwait, Kazakhstan, Monaco, Singapore, Oman, Qatar, Saudi Arabia, Nepal, Mozambique, and Zimbabwe, one automatically loses citizenship upon acquisition of citizenship of another country. For one to understand eligibility or lack of eligibility for dual citizenship in a certain country, it is prudent to seek information from the embassy, lawyers, or specific diplomats. In the countries that do not allow dual citizenship, a person is required to renounce the citizenship of one country to acquires citizenship of another country. Once a country passes laws to allow dual citizenship any person who had lost citizenship by birth after gaining citizenship of another country is allowed to reapply for citizenship. Countries that deny dual citizenship argue that dual citizenship will lead to an influx of immigrants who will increase crime rates. The new people will bring competition in the job market hence deny citizens by birth the employment opportunities. Conservative countries see a risk of socio-cultural imbalance.
Pros and Cons of Dual Citizenship
A dual citizenship holder is in a position to access not only privileges but also benefits from both countries such as work permits, healthcare, education, voting rights, run for elective positions, cultural diversity, and other social amenities. Dual nationality gives one access to more than one passport which comes with personal benefits, travel freedom, and the right of entry into either of the countries at will. Another benefit is the right to own property in all the countries where one is a citizen. Financial benefits are also easily accessible since most institutions prefer to deal with people of certain nationalities. Some countries earn additional revenue from those applying for dual citizenship.
On the other hand, dual citizenship is sometimes associated with negative outcomes especially on matters of taxation. One drawback is taxation laws which may force one to pay tax twice especially if the income is from both countries. In some countries, a dual citizen will not be entrusted to work in some departments which are deemed sensitive or hold classified information.
Countries That Don't Recognize Dual Citizenship
| Rank | Countries That Don't Recognize Dual Citizenship |
| --- | --- |
| 1 | Andorra |
| 2 | Azerbaijan |
| 3 | Bahamas |
| 4 | Bahrain |
| 5 | Belarus |
| 6 | Botswana |
| 7 | Bhutan |
| 8 | China |
| 9 | Cuba |
| 10 | Congo |
| 11 | Djibouti |
| 12 | Ethiopia |
| 13 | Haiti |
| 14 | India |
| 15 | Indonesia |
| 16 | Iran |
| 17 | Japan |
| 18 | Kazakhstan |
| 19 | Kuwait |
| 20 | Kyrgyzstan |
| 21 | Laos |
| 22 | Macau |
| 23 | Malaysia |
| 24 | Marshall Islands |
| 25 | Micronesia |
| 26 | Monaco |
| 27 | Mongolia |
| 28 | Mozambique |
| 29 | Myanmar |
| 30 | Nepal |
| 31 | North Korea |
| 32 | Oman |
| 33 | Papua New Guinea |
| 34 | Qatar |
| 35 | San Marino |
| 36 | Saudi Arabia |
| 37 | Singapore |
| 38 | Slovakia |
| 39 | Solomon Islands |
| 40 | Swaziland |
| 41 | Tajikistan |
| 42 | Thailand |
| 43 | Tonga |
| 44 | Turkmenistan |
| 45 | Ukraine |
| 46 | Uzbekistan |
| 47 | United Arab Emirates |
| 48 | Venezuela |
| 49 | Vietnam |
| 50 | Yemen |
| 51 | Zimbabwe |