Chinese Cities with More Than 2 Million People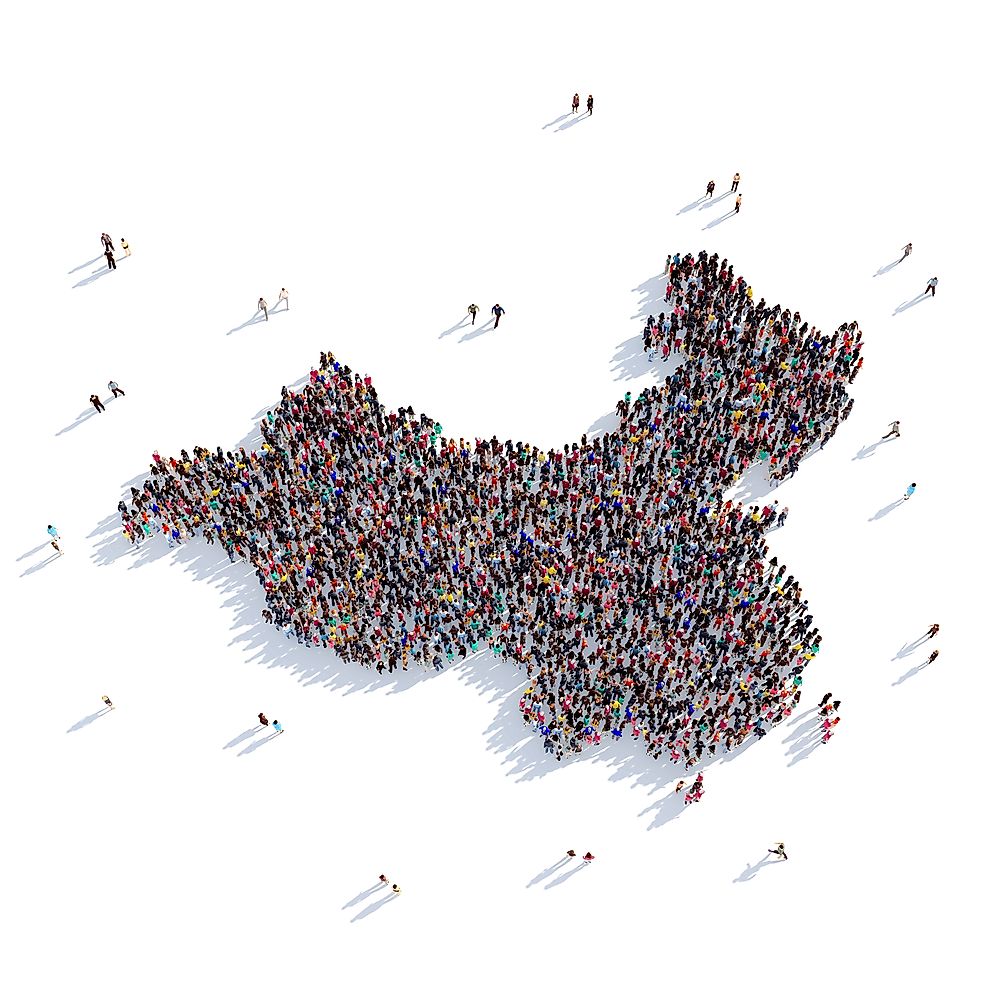 53 cities in China have a population greater than two million people. With as estimated population of 1.371 billion, China is the world's most populous nation. As of 2015, approximately 56% of China's population live in urban areas, which is a significant increase from a rate a 26% in recorded in 1990. Increased urbanization within the country is responsible for the growth of cities, especially megacities like Shanghai and Beijing.
Chinese Cities with More Than 2 Million People
Shanghai
Shanghai is China's largest city, with a population of 24,500,000 people. It is the world's most populated city proper and has the busiest container port in the world. The city is situated in the Yangtze River Delta and borders the East China Sea. Shanghai gained prominence in the 19th century due to trading activities and its favorable port location. By the 1930s, Shanghai was the major financial hub in the Asia-Pacific region. Shanghai is administered as a province with 16 county-level districts. The city has developed explosively during the last two decades, and is home to manufacturing, real estate, agricultural, retail, and financial services industries.
Beijing
With a population of 21,500,000, Beijing is the second largest city in China. Beijing is located in northern China and is administered as a direct-controlled municipality by the national government, and features 16 rural, suburban, and urban districts. The city is the last of the Four Great Ancient Capitals of China, and has served as the country's political hub for the past eight centuries. Beijing is China's cultural capital and home to seven UNESCO World Heritage Sites. The city is also an educational capital with some of the nation's top universities, such as Tsinghua and Peking Universities.
Guangzhou
Guangzhou is home to an estimated 20,800,654 inhabitants. The city is situated in southern China and serves as the capital of Guangdong province. Guangzhou's history dates back 2200 years as an important terminus of the Silk Road. The city is the major manufacturing center of the Pearl River Delta, which is recognized as one of mainland China's top manufacturing and commercial regions. Guangzhou's GDP reached $248 billion in 2013, ranking as one of the most prosperous Chinese cities. Rapid industrialization, however, has resulted in substantial levels of pollution. Guangzhou has recently experienced an influx of foreign immigrants, including illegal residents from Eastern Europe, the Middle East, Africa, and Southeast Asia.
Chongqing
The city of Chongqing boasts a population of 18,384,000. It is a direct-controlled municipality in Southwest China, and has four autonomous counties, 26 districts, and eight counties. The city originated as an ancient capital first named Jiangzhou, and gained municipality status in 1997. Chongqing experiences more than 100 days of fog annually, making it one of the most polluted Chinese cities, and therefore is often referred to as "Smog City" or "Fog City."
Future Growth of Urban Centers in China
China has experienced one of the highest rates of urbanization in the past decades, and therefore its urban population is projected to reach one billion by 2030. Similarly, the number of cities in China with a population greater than one million inhabitants is expected to increased to 221 by 2025. A significant part of this urban population will include migrants, and Chinese cities are now faced with the challenge of managing large populations.
Chinese Cities with More Than 2 Million People
| Rank | City | Population |
| --- | --- | --- |
| 1 | Shanghai | 24,500,000 |
| 2 | Beijing | 21,500,000 |
| 3 | Guangzhou | 20,800,654 |
| 4 | Chongqing | 18,384,000 |
| 5 | Chengdu | 17,677,122 |
| 6 | Tianjin | 15,500,000 |
| 7 | Shenzhen | 12,357,938 |
| 8 | Harbin | 12,000,000 |
| 9 | Wuhan | 10,670,000 |
| 10 | Suzhou | 10,349,090 |
| 11 | Hangzhou | 9,018,000 |
| 12 | Xi'an | 8,627,500 |
| 13 | Shenyang | 8,255,921 |
| 14 | Dongguan | 8,220,937 |
| 15 | Nanjing | 8,216,000 |
| 16 | Foshan | 7,197,394 |
| 17 | Jinan | 7,067,900 |
| 18 | Wenzhou | 6,642,592 |
| 19 | Qingdao | 6,107,475 |
| 20 | Shantou | 5,346,708 |
| 21 | Changsha | 5,288,800 |
| 22 | Zhengzhou | 4,253,627 |
| 23 | Dalian | 4,087,733 |
| 24 | Kunming | 3,583,249 |
| 25 | Wuxi | 3,542,319 |
| 26 | Xiamen | 3,531,347 |
| 27 | Changchun | 3,530,115 |
| 28 | Ningbo | 3,491,597 |
| 29 | Nanning | 3,437,171 |
| 30 | Taiyuan | 3,426,522 |
| 31 | Hefei | 3,352,076 |
| 32 | Changzhou | 3,290,548 |
| 33 | Tangshan | 3,187,171 |
| 34 | Zhongshan | 3,142,300 |
| 35 | Xushou | 3,053,778 |
| 36 | Guiyang | 3,037,159 |
| 37 | Urumqi | 3,029,372 |
| 38 | Zibo | 2,980,800 |
| 39 | Shijiazhuang | 2,861,784 |
| 40 | Fuzhou | 2,707,294 |
| 41 | Huai'an | 2,633,420 |
| 42 | Linyi | 2,600,200 |
| 43 | Lanzhou | 2,492,325 |
| 44 | Yangzhou | 2,399,079 |
| 45 | Nanchang | 2,357,838 |
| 46 | Huizhou | 2,344,507 |
| 47 | Nantong | 2,273,326 |
| 48 | Xiangyang | 2,199,689 |
| 49 | Ganzhou | 2,180,000 |
| 50 | Zaozhuang | 2,125,136 |
| 51 | Baotou | 2,070,801 |
| 52 | Haikou | 2,046,189 |
| 53 | Yiwu | 2,038,400 |