Society
Cities With More Than 20 Million People
Only the world's biggest cities reach a population of more than 20 million.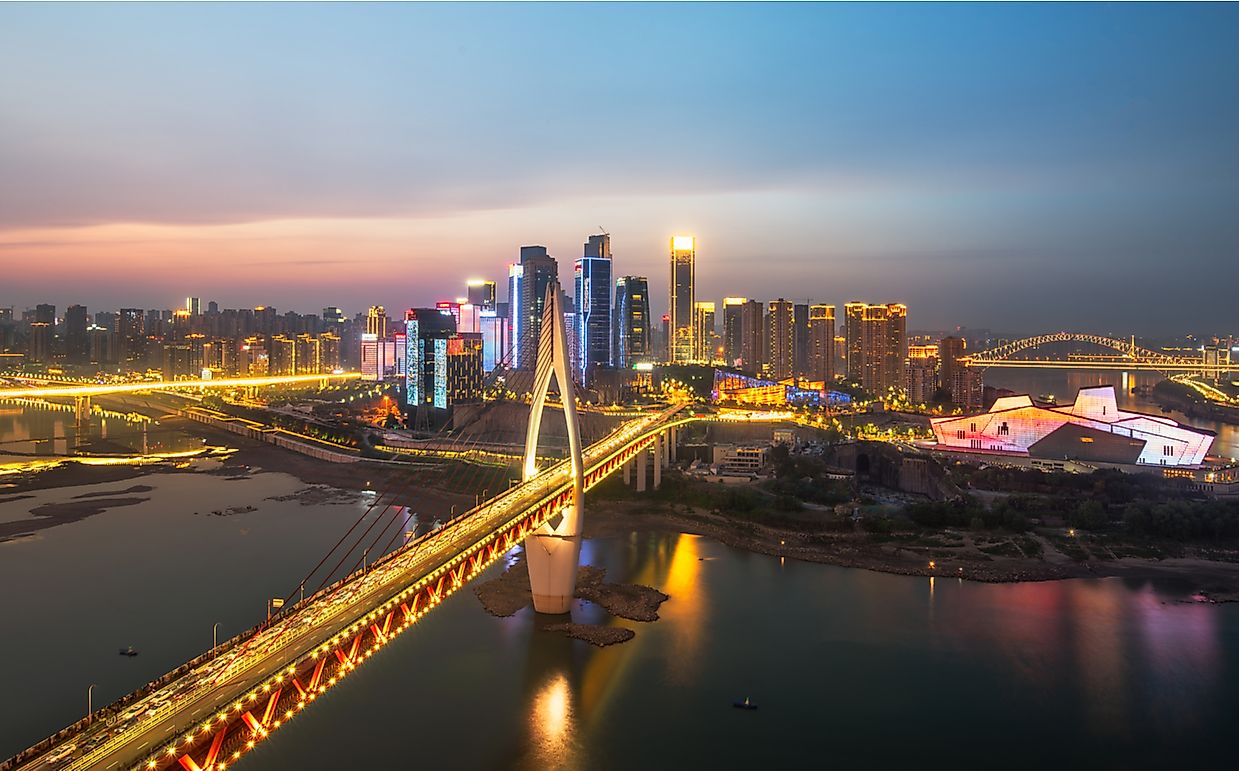 According to the United Nations' Department of Economic and Social Affairs, about 55% of the world's population, or 4.2 billion people live in cities. The figure is expected to jump to 68% by 2050 due to the increased rate of urbanization.
A large population prefers urban centers and cities because of modern infrastructure, better economic, and improved health care. Although Latin America, North America, and the Caribbean are some of the most urbanized regions of the world, Asian cities have recorded outstanding population growth. Most of the largest cities in the world such as Chongqing, Shanghai, Beijing, Dhaka, Tokyo, and Karachi are situated in Asia. Of the largest cities in the world, only three cities have a population of 20 million people. These three cities are;
Cities With More Than 20 Million People
Chongqing
Chongqing, also known as Chungking, is an administrative municipality in the People's Republic of China. This megacity is located in Southwest China and is considered the largest city proper in the world. Although Chongqing was a municipality under the administration of the Republic of China, it was recreated in March 1997 as part of a development plan for the western and central parts of China. According to the 2015 population estimates, Chongqing is the largest administrative municipality in China with a population of approximately 30.2 million people. The majority of the residents (bout 23 million) are farmers. Much of the administrative area is rural.
Shanghai
Shanghai is also a municipality of the People's Republic of China situated on the Yangtze Estuary. The city is situated on an alluvial plain and covers an area of approximately 2,448 square miles. Shanghai is China's largest urban area and world's second-largest city proper, with a population of about 24.2 million people. According to the 2010 national census, 89.3% of the population of Shanghai live urban areas. Although Shanghai is China's second-largest municipality after Chongqing, it is often considered the largest city in China because it has a larger urban population than Chongqing. The city is a global center of transportation, innovation, and finance. Shanghai's port is the busiest container port in the world.
Beijing
Beijing is the capital city of the People's Republic of China. The city is located in northern China and administered by the central government as a municipality. Beijing is the world's third-largest city proper after Chongqing and Shanghai, with a population of approximately 21.7 million people. According to the 2010 national census, about 96% of the city's population are ethnic Han Chinese. Beijing is one of the world's oldest cities and among the Four Great Ancient Capitals of China. The city is a global and leading center for diplomacy, culture, business, science, and technology.
What is City Proper?
City proper is a basic concept used to define an urban area and population (other basic concepts are metropolitan area and urban agglomeration). It can be defined as an area within the city limit or boundary. The UN's World Urbanization Prospect defines the population of a city proper as people living within an administrative boundary of a city or under the jurisdiction of a single political authority. However, the term city proper has been a cause of recurring controversy since some countries have very wide or very narrow city limits.
Cities With More Than 20 Million People
| Rank | City | Population |
| --- | --- | --- |
| 1 | Chongqing | 30,165,500 |
| 2 | Shanghai | 24,183,300 |
| 3 | Beijing | 21,707,000 |
About the Author
John Misachi is a seasoned writer with 5+ years of experience. His favorite topics include finance, history, geography, agriculture, legal, and sports. 
This page was last updated on December 10, 2019.
Citations
Your MLA Citation
Your APA Citation
Your Chicago Citation
Your Harvard Citation
Remember to italicize the title of this article in your Harvard citation.