World Facts
Biggest Cities In Ivory Coast (Cote d'Ivoire)
Abidjan along the Atlantic Gulf of Guinea is the largest city in the country, and second only to Lagos, Nigeria in the West Africa Region.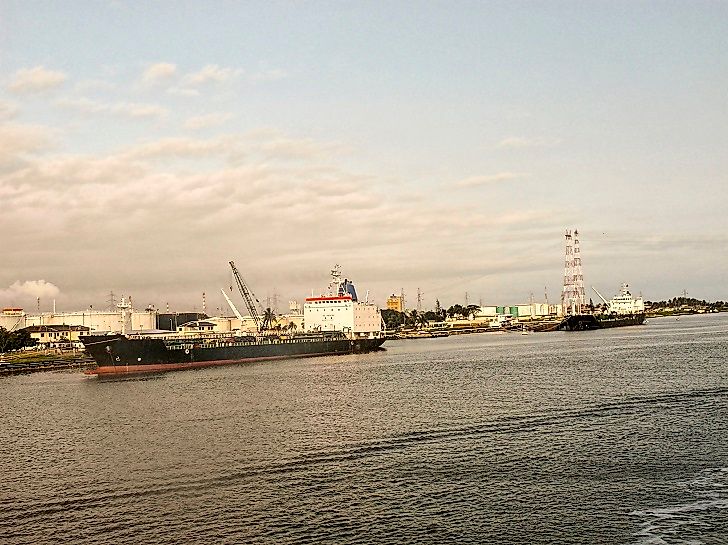 Ivory Coast is located on the Atlantic coast of West Africa, and shares borders with Guinea, Burkina Faso, Liberia, Ghana, and Mali. It has a total area of around 124,502 square miles. The population of Ivory Coast has exploded over the last four decades or so. Today, an estimated 23.9 million people call this country home. Its citizens reside throughout the country, but many are concentrated in urban areas. This article takes a look at some of the most heavily populated cities in Ivory Coast.
Most Populated Cities in Ivory Coast
Abidjan

The number one most populous city in the country is Abidjan with a population of 4,707,404. While the country was still under French colonial rule, this city was made the third capital in 1934. This designation came after the city had become an important economic port. The city later grew to become the financial capital of Ivory Coast. When the country gained its independence in 1960, the President established administrative offices here. No longer the capital, the city remains important to the economy of the country and its major industries include manufacturing, lumber, food processing, finance, telecommunications, and oil refining. The economic opportunities available here are appealing to people living in undeveloped, rural areas. Migration to the city has caused its population to double every 7 years since 1945. This rapid growth has led to an increase in urban slums around the city.
Bouaké

Bouaké is the second most populous city in the country. Therein, the current population is estimated to stand at 680,694 residents. This city is located inland and its population grew in the 1970's when a nearby lake was flooded in previously inhabited land to create an electric power plant. The city currently houses French and UN peacekeepers in order to maintain a ceasefire agreement between the government and rebels in the north. The economy relies on the production of cotton, textiles, rice, tobacco, and building materials.
San-Pedro

The third most populous city is San-Pedro, where 631,156 people are estimated to live. This city is located on the southwestern coast of the country and is the second largest port city. Because of its coastal location, fishing plays an important role in the economy. San-Pedro is the seat of the San-Pedro Region and the Bas-Sassandra District. Nearby is the Tai National Park where the endangered hippopotamus can be found.
A list of other major urban areas in Ivory Coast can be found below.
Effects of Urbanization
Unprecedented population growth has had profound changes on the demography of the country, particularly in the differences seen between urban and rural areas. One large change as a result of rapid urban growth has been seen in the agricultural industry. Ivory Coast once relied largely on agricultural production, however, rural to urban migration has drastically reduced output as the number of farm workers has decreased. Rapidly growing urban populations also come with problems. When a city doubles, or in some cases more than doubles, its size within a brief span of time, it is generally the case that the city is unprepared to receive such an influx of so many people. This lack of urban planning means there is a housing shortage which results in rapid growth of urban marginal communities. These communities are often without land titles, formal electricity, and water and sewage lines. This lack of basic services leads to unhygienic living conditions, increased illnesses, and contamination of the area. On a positive note, urbanization has led to increased literacy rates, higher educational attainment, and female empowerment as women are becoming financial contributors to households.
What is the Biggest City in Ivory Coast?
The most populated city in Ivory Coast is is Abidjan with a population of 4,707,404.
Biggest Cities In Ivory Coast (Cote d'Ivoire)
| Rank | Biggest Cities in Ivory Coast (Cote d'Ivoire) | Metro Population |
| --- | --- | --- |
| 1 | Abidjan | 4,707,404 |
| 2 | Bouake | 680,694 |
| 3 | San-Pedro | 631,156 |
| 4 | Daloa | 591,633 |
| 5 | Yamoussoukro | 355,573 |
| 6 | Korhogo | 286,071 |
| 7 | Gagnoa | 213,918 |
| 8 | Man | 188,704 |
| 9 | Duekoue | 185,344 |
| 10 | Divo | 179,455 |
About the Author
Amber is a freelance writer, English as a foreign language teacher, and Spanish-English translator. She lives with her husband and 3 cats.
This page was last updated on April 25, 2017.
Citations
Your MLA Citation
Your APA Citation
Your Chicago Citation
Your Harvard Citation
Remember to italicize the title of this article in your Harvard citation.