20 Most Expensive Countries To Ship Exports From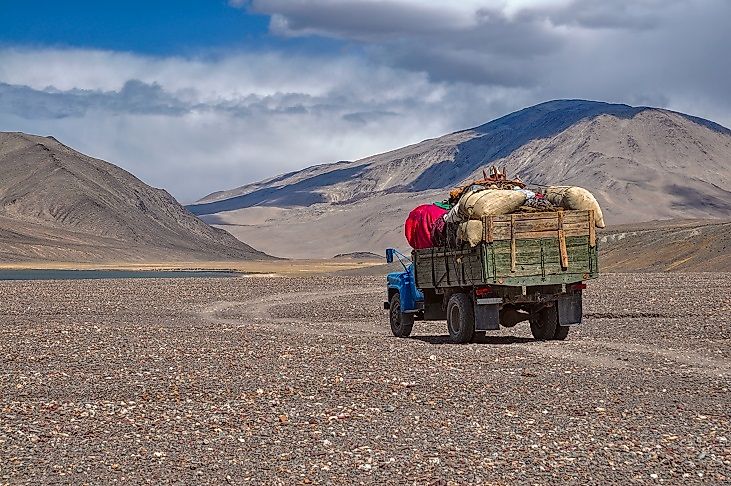 Shipping goods from one destination to the other would mean goods are being manufactured and must travel from the factory to the port based on the means of exporting. The total quality of transportation depends on the transport infrastructure, including the roads, railroads, sea port, and air transport capacities of different countries. These infrastructural facilities have a direct impact on the total cost and time of shipping goods. Exporting goods across borders would include taxes, fees and other costs of regulatory works. According to the World Bank data, West and Central Asia and Sub-Saharan Africa experience the highest costs to export goods.
Most Expensive Countries to Ship Exports From
As per the World Bank data, Tajikistan is the most expensive country to ship exports as it costs around $9,050 to ship a 20-foot full container of dry cargo. Chad takes second place, as it currently costs around $6,615 to export such a container from there, followed by Central African Republic where the same cost stands at an average of $5,335.
Factors Increasing Export Expenses in these Countries
Tajikistan is a mountainous country whose economy is export-oriented. Its main exports are aluminum, cotton, and hydroelectric power. The surrounding Central Asian Region is its main export destination. Being a land locked country, transportation and logistics play a vital role in its exports. Logistics service providers are very limited in this country. A recent World Bank study stated that the average time and cost in exporting and importing of goods is higher due to its transportation difficulties and challenges in the processing and clearing of exports.
Chad's main exports are oil, gold, and uranium, with the USA and China being its main import receiving partners. Transport infrastructure in Chad is very poor especially in the northeast of the nation. There was no railway system until 2011. Moreover, roads infrastructure is not very good and gets impassable during rainy season contributing to the high cost of exports. Fuel supply to the south-west part of this country is unpredictable and expensive.
Landlocked countries such as the Central African Republic are badly hit by high prices as they do not have a port and have to wait longer for shipping of goods. Issues such as delays in border clearance and lobbies in the trucking industry only add to the high costs of exports seen in the Central African Republic.
Trade Implications of Expensive Exports
Exports and Imports have a reflective influence on the consumer and economy. High cost of shipping would directly impact the economy as, if it costs very high compared to other countries, exports would reduce and thereby affect the trade and economy of a country. Positive net exports would lead to economic growth as more exports mean more demand for the production of goods in factories, which would mean more employment opportunities thereby, increasing the purchasing power of people and money flow in the financial markets.
Both direct and indirect cost would have an impact on the shipping costs. Such factors as freight costs, shipping time, and regulatory expenses can each significantly influence the cost of exporting goods from a destination to the other. Growing of both exports and imports is a sign of a healthy economy, and to maintain this it is ideal to control and regulate the costs of shipping.
20 Most Expensive Countries To Ship Exports From
| Rank | Country | Cost to Export a 20-foot full container load of dry goods |
| --- | --- | --- |
| 1 | Tajikistan | $9,050 |
| 2 | Chad | $6,615 |
| 3 | Central African Republic | $5,490 |
| 4 | South Sudan | $5,335 |
| 5 | Kazakhstan | $5,285 |
| 6 | Zambia | $5,165 |
| 7 | Uzbekistan | $5,090 |
| 8 | Afghanistan | $5,045 |
| 9 | Kyrgyzstan | $4,760 |
| 10 | Niger | $4,475 |
| 11 | Zimbabwe | $4,265 |
| 12 | Republic of the Congo | $3,795 |
| 13 | Iraq | $3,550 |
| 14 | Venezuela | $3,490 |
| 15 | Azerbaijan | $3,460 |
| 16 | DR Congo | $3,365 |
| 17 | Rwanda | $3,245 |
| 18 | Botswana | $3,145 |
| 19 | Burundi | $2,905 |
| 20 | Uganda | $2,800 |