10 Cheapest Countries To Ship Exports From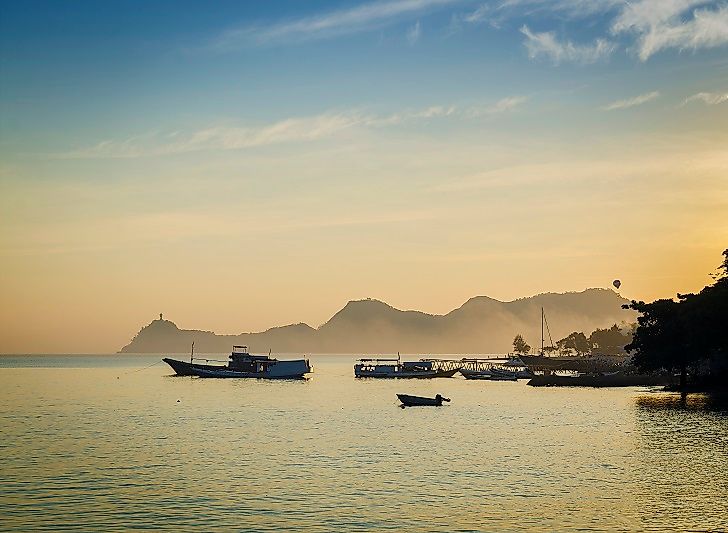 Export is defined as the act of shipping goods and services from one country to other. Across borders, trade has become the norm of every country's economy as globalization has made the world a smaller place to live in. Most of the nations have trade treaties among themselves in order to maintain the smooth running of exports and imports between them. Exporting and importing goods to other countries would mean understanding the local and potential markets. Export of commercial goods would require packing, shipping and involvement of custom authorities of both the countries.
Countries with Low Cost Exports
As per the World Bank reports, Southeast Asian, African and island nations top the list that export goods with low cost. The top three countries that are most economical in exporting goods are East Timor, Singapore and Samoa. It is calculated based on the cost incurred in US dollars to export a 20-foot full load of dry goods. As per the data, cost in East Timor is $410, Singapore $460, and Samoa $490.
East Timor
East Timor is a Sovereign State in Maritime Southeast Asia. It has an economy that depends on the exports of coffee, marble oil and sandalwood. The International Monetary Fund (IMF) labeled it as the most oil-dependent economy in the world. To improve the trade flows and develop the economy, the lawmakers have improved trade laws and encouraged manufacturing and exporting of goods thereby reducing the costs. Major exporting destinations for East Timor are South Korea, Japan, Germany and Australia.
Singapore
Singapore is a small country and well maintained city-state with an open and trade-driven economy with major east and west shipping lanes. Effective regulatory system helps in doing cost-effective trade. Singapore has approximately 20 regional and bilateral trade agreements with 32 trading partners. It is a financial, shipping and trade hub in the Asia Pacific region, as it does not operate within an export-processing zone or an industrial estate with special export or import privileges. Combination of these factors makes it cost-effective in exporting goods and services.
Samoa
Samoa is an island and its major exports are insulated wire, non-fillet frozen fish, and beer. To improve the poor economic conditions of the country, government encouraged manufacturing of goods and exports by providing various benefits. Labor force is also available at low cost in these areas decreasing the cost of exports. The top export destinations of Samoa are Australia, New Zealand and American Samoa. New Zealand is Samoa's principal trading partner, purchasing between 40% and 50% of its exports.
Implications of Low Cost Exports
Exporting and shipping has helped in making these countries ports as hubs. The economies of small nations has improved relatively with increased exports. Producers have a freedom of developing the products at low cost, gain international trade and increase the horizon of market for their products. As these are growing economies of the world, reducing the cost of exported goods helps in gaining demand for goods and services thereby creating employment and advancement of the country at large.
10 Cheapest Countries To Ship Exports From
| Rank | Country | Cost to Export a 20-foot, full load box of dry goods cargo |
| --- | --- | --- |
| 1 | East Timor | $410 |
| 2 | Singapore | $460 |
| 3 | Samoa | $490 |
| 4 | Tonga | $515 |
| 5 | Malaysia | $525 |
| 6 | Sri Lanka | $560 |
| 7 | Indonesia | $572 |
| 8 | St. Vincent and the Grenadines | $585 |
| 9 | Hong Kong | $590 |
| 10 | Thailand | $595 |