Travel
10 Michelin Star Restaurants You Need To Try
Read on to discover the 10 Michelin Star restaurants you need to try.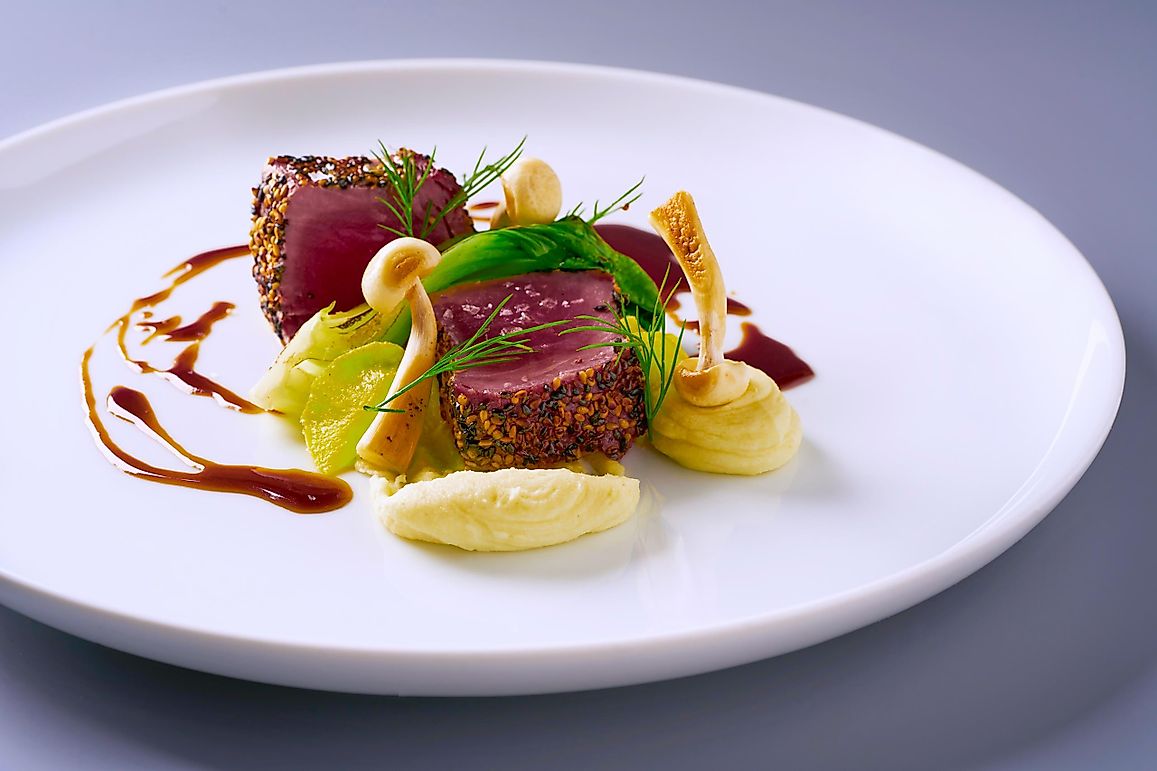 The Michelin Star rating system is recognized around the world. It is the symbol of restaurant quality; even receiving one star is seriously impressive. Three-stars is the highest rating, and there are only 137 restaurants across the globe that hold this incredible standard. Add dining at a Michelin Star institution to your bucket list and read on to discover the 10 Michelin Star restaurants you need to try.
10. Alinea Restaurant, Chicago, USA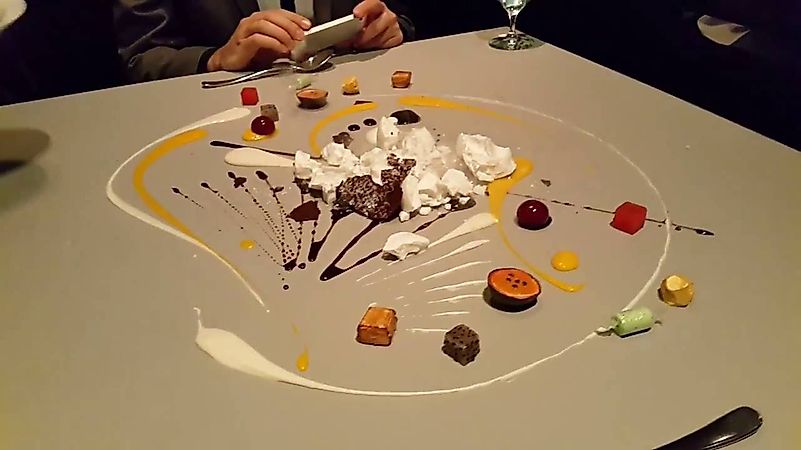 Alinea is one of only 12 three Michelin Star restaurants in the US. The restaurant received Michelin's highest accolade in 2010 and has retained it since. Alinea's tasting menus tantalize the senses and push the boundaries of traditional haute cuisine; the famous edible helium balloon is a fine example of chef Grant Achatz's eccentric genius.
9. Sketch (The Lecture Room and Library), London, England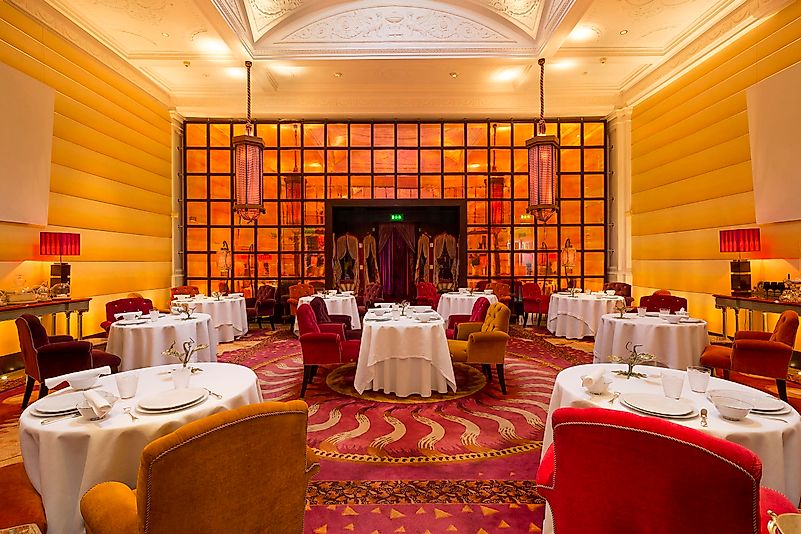 Sketch is London's newest three Michelin Star holder. Each dish is a masterpiece, and the décor of the establishment is worth a visit alone. Enjoy an indulgent afternoon tea before perusing the works of David Shrigley in The Gallery.
8. Ginza Kojyu, Tokyo, Japan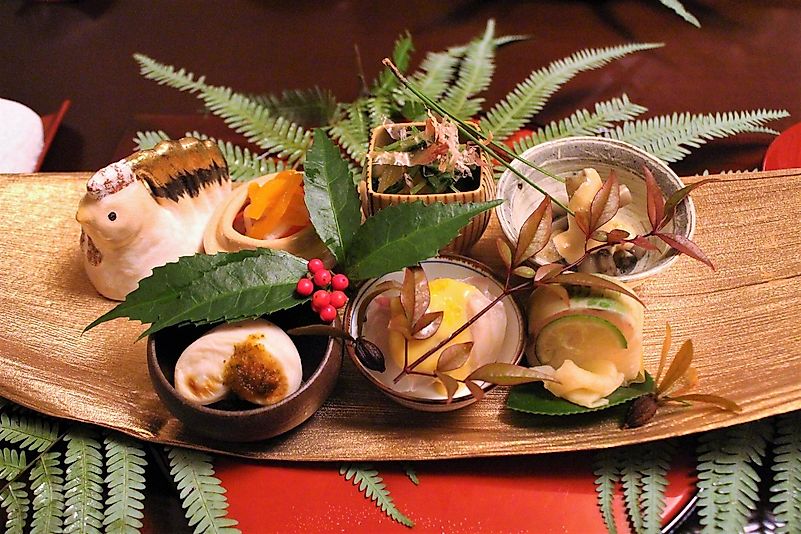 Ginza Kojyu is situated in an inconspicuous office block in Tokyo's Ginza district. However, the menu is nothing short of extraordinary. The restaurant serves a multi-course kaiseki menu; each ingredient is locally sourced and of outstanding quality.
7. Noma, Copenhagen, Denmark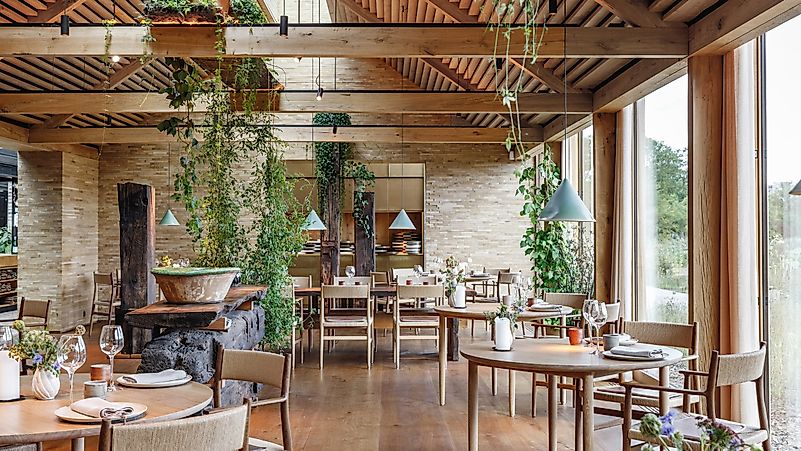 Copenhagen's Noma has held the title of world's best restaurant four times in its existence and was named the world's second-best at the World's Best 2019 awards. Noma's eclectic menu exclusively features ingredients from the Scandinavian region. Some of Noma's famously daring dishes include moss and mushrooms and raw beef and ants.
6. L'Ambroisie, Paris, France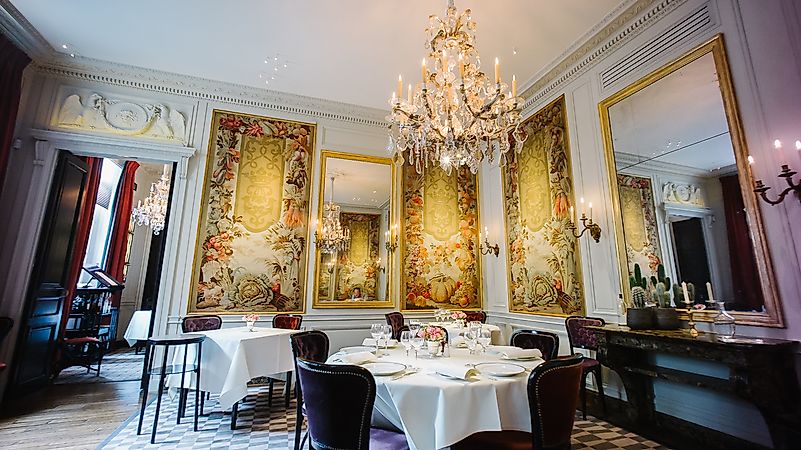 L'Ambroisie should be at the top of every food lover's bucket list. This establishment has held three Michelin Stars since 1988 and is the home of the best French gastronomy. The menu is perfectly curated, and the dishes are the definition of exquisite.
5. Azurmendi, Larrabetzu, Spain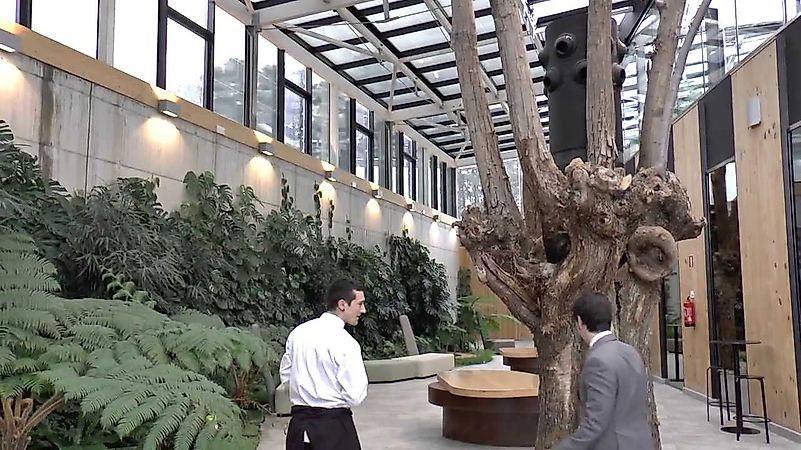 Nestled into the Larrabetzu hillside, Azurmendi is inspired by its surroundings. Both the menu and building are inspired by sustainability; each dish features ingredients taken from the local landscape. Azurmeni holds three Michelin Stars and won The World's Best Sustainable Restaurant Award in 2014 and 2018.
4. Onyx, Budapest, Hungary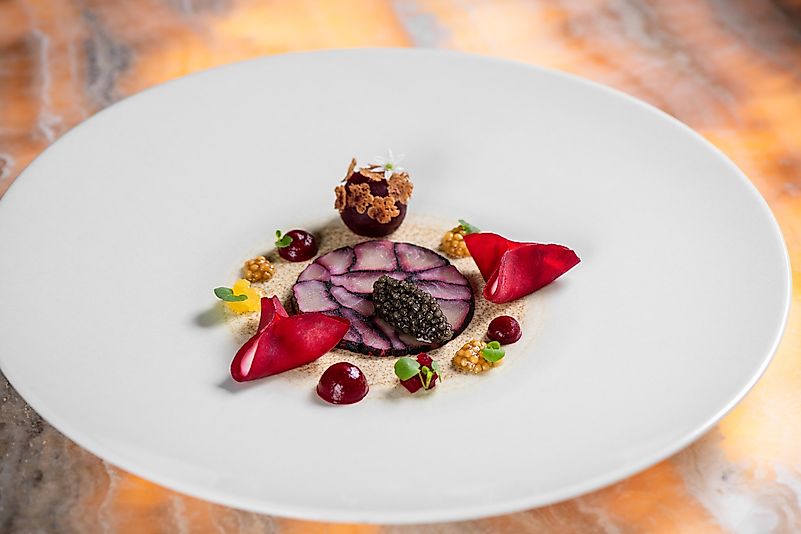 Onyx has "tradition and innovation" at the heart of everything they create. The two Michelin Star restaurant offers two tasting menus: The first, "within our borders", features the very best produce from Hungary; and the second, "beyond our borders", is a celebration of flavors from around the world.
3. Eleven Madison Park, New York City, USA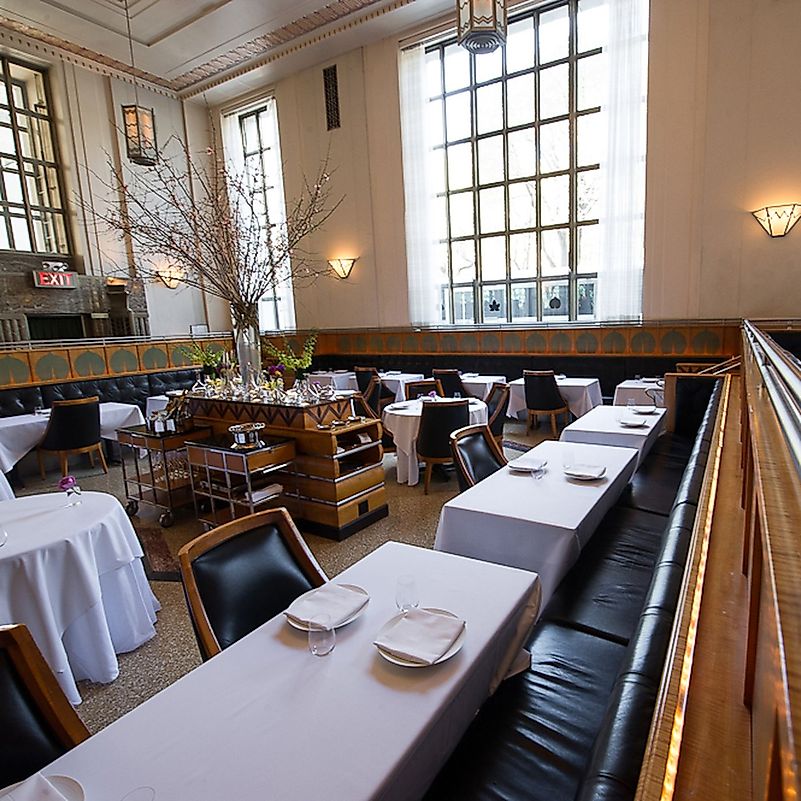 Sample the delights of a seasonal 11-course tasting menu at one of the best restaurants in the world. Each course draws inspiration from local culture, and the plating of each dish is playful and inventive. Enjoy stunning views across Madison Park in this opulent art deco, three Michelin Star restaurant.
2. Belcanto, Lisbon, Portugal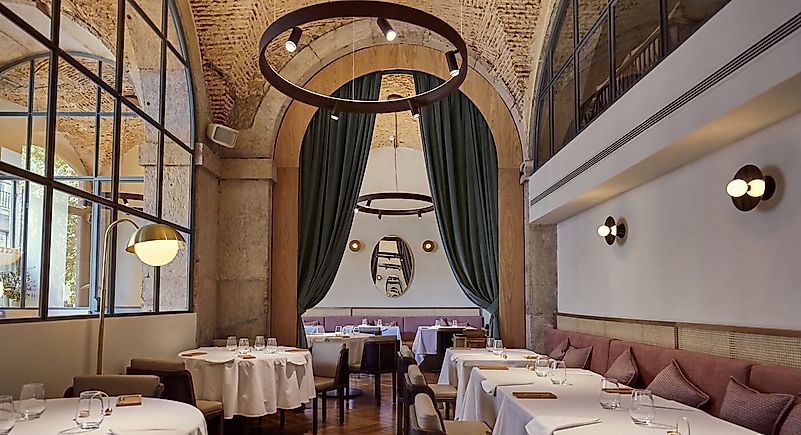 Belcanto is located in Lisbon's historic center and is the perfect setting for the establishment's exquisite menu. Belcanto's cuisine is a walk through Portuguese culinary history with touches of innovative culinary creations. The restaurant was awarded its second Michelin Star in 2014.  
1. Osteria Francescana, Modena, Italy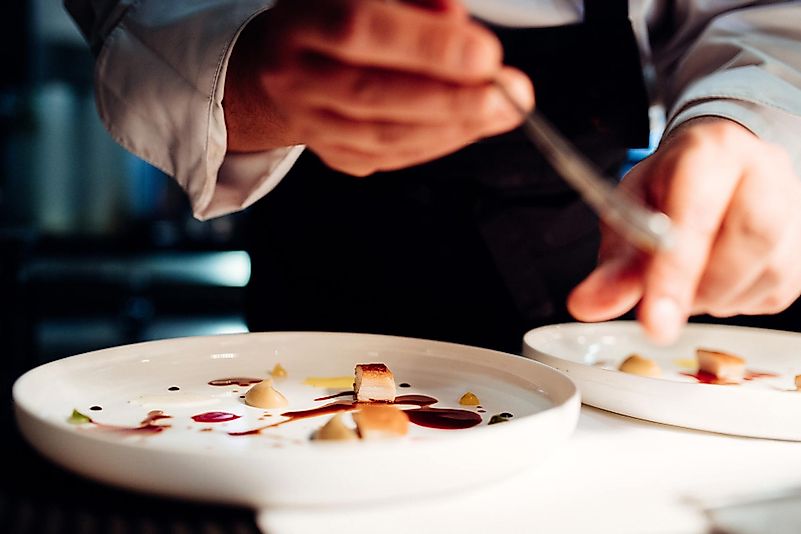 Osteria Francescana's dishes are more than just food. Each course tells a story, each mouthful is a journey, and every single dish features the very heart and soul of traditional Italian cooking. Osteria Francescana won the World's Best Restaurant in 2016 and 2018 and earned its third Michelin Star in 2012.
About the Author
 Steph is a British-born-Lisbon-based writer who loves to travel. She enjoys exploring towns and cities in all four corners of the world. 
This page was last updated on April 2, 2020.
Citations
Your MLA Citation
Your APA Citation
Your Chicago Citation
Your Harvard Citation
Remember to italicize the title of this article in your Harvard citation.