Did You Know
Art Movements Throughout History: Art Deco
Art Movements Throughout History: Art Deco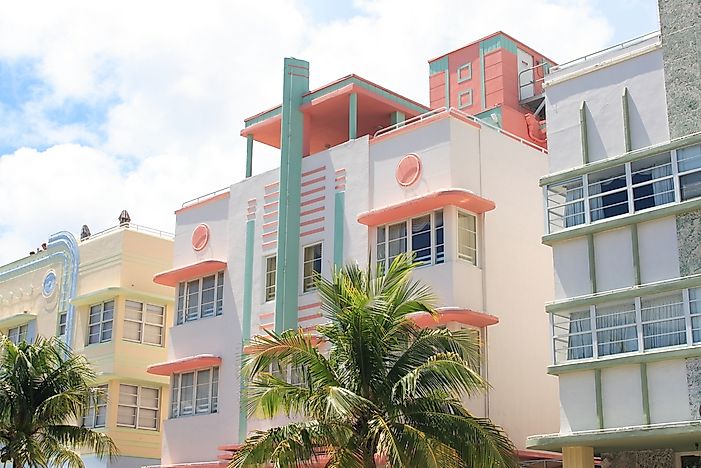 What is Art Deco?
Art Deco is also known as style moderne. It was an art movement that originated in the 1920s in Paris, France, and deals with decorative arts and architecture. In the 1930s, Art Deco was developed as a major style in Western Europe and later in the United States. The style was first exhibited in 1925, at the International Exhibition of Modern Decorative and Industrial Arts which is located in Paris. Art Deco design was developed as a way of representing modernism and sophistication. This antitraditional elegance symbolized wealth and luxury. Using the Art Deco design, products and luxury items were crafted for both individuals and mass-produced wares. The intention was to create sleek, modern and stylish items that represented sophistication and taste.
The Distinguishing Features
The most conspicuous features of the Art Deco style include simplicity, clean shapes, and streamlined looks. There is a strong emphasis on symmetry and geometry without losing the appeal to the eye. This is a stark contrast to the avant-garde art of the period, which did not necessarily appeal to the eye. The art deco style creates an anti-traditional appeal and brings out meaning and beauty.
The Key Ideas of Art Deco
Just like Art Nouveau, the Art Deco style is a modern style that tries to blend functional objects with artistic touches. This movement is different from the fine arts in that the main purpose of the art object is to provide interesting viewing.
Due to large-scale manufacturing and mass usage of machine-age technology, artists and designers focused on improving the appearance and attractiveness of mass-produced functional objects. For this reason, the Art Deco style was more suited for creating beauty in all aspects of life. Objects such as clocks, buildings, ashtrays, and cars could be crafted and mass-produced using this style. During the time, the Bauhaus school was more interested in mass production rather than the use of artistic embellishments in their objects, which is the polar opposite of the Art Deco movement.
The Art Deco style had an egalitarian aim of providing aesthetically appealing, machine-made objects that were available to the masses. This was quite the opposite of Art Nouveau and Arts and Crafts styles where the emphasis was on creating handmade objects that were unique and original, feature-stylized and organic forms.
The American version of the Art Deco style was a sleek version of the bespoke European art deco style. The American style became more popular and frequently used than the European Art Deco style.
Famous Art
The most important piece of art using this style is the Victoire (1928), sculpted by Rene Lalique. It became a trademark in luxury items, stamped on everything like ocean liners, racing cars, and toasters. Victoire is a sculpture representing a female figure who is facing the wind, while her hair trails behind like a wing that is sharply ordered. Only the head is visible in this sculpture which causes one to imagine the body arching into the force of the wind. Rene Lalique was a French artist and designer who specialized in glass art, perfume bottles, jewelry, vases, chandeliers, and clocks. Other famous art of this style includes État Cabinet (1922) by Emile-Jacques Ruhlmann, Pi Volo Apertif Advertisement (1925) by A.M. Cassandre, Egyptienne chiming clock (1927) by Louis Cartier and Chrysler Building (completed 1930) by William Van Alen.
This page was last updated on August 1, 2017.
Citations
Your MLA Citation
Your APA Citation
Your Chicago Citation
Your Harvard Citation
Remember to italicize the title of this article in your Harvard citation.