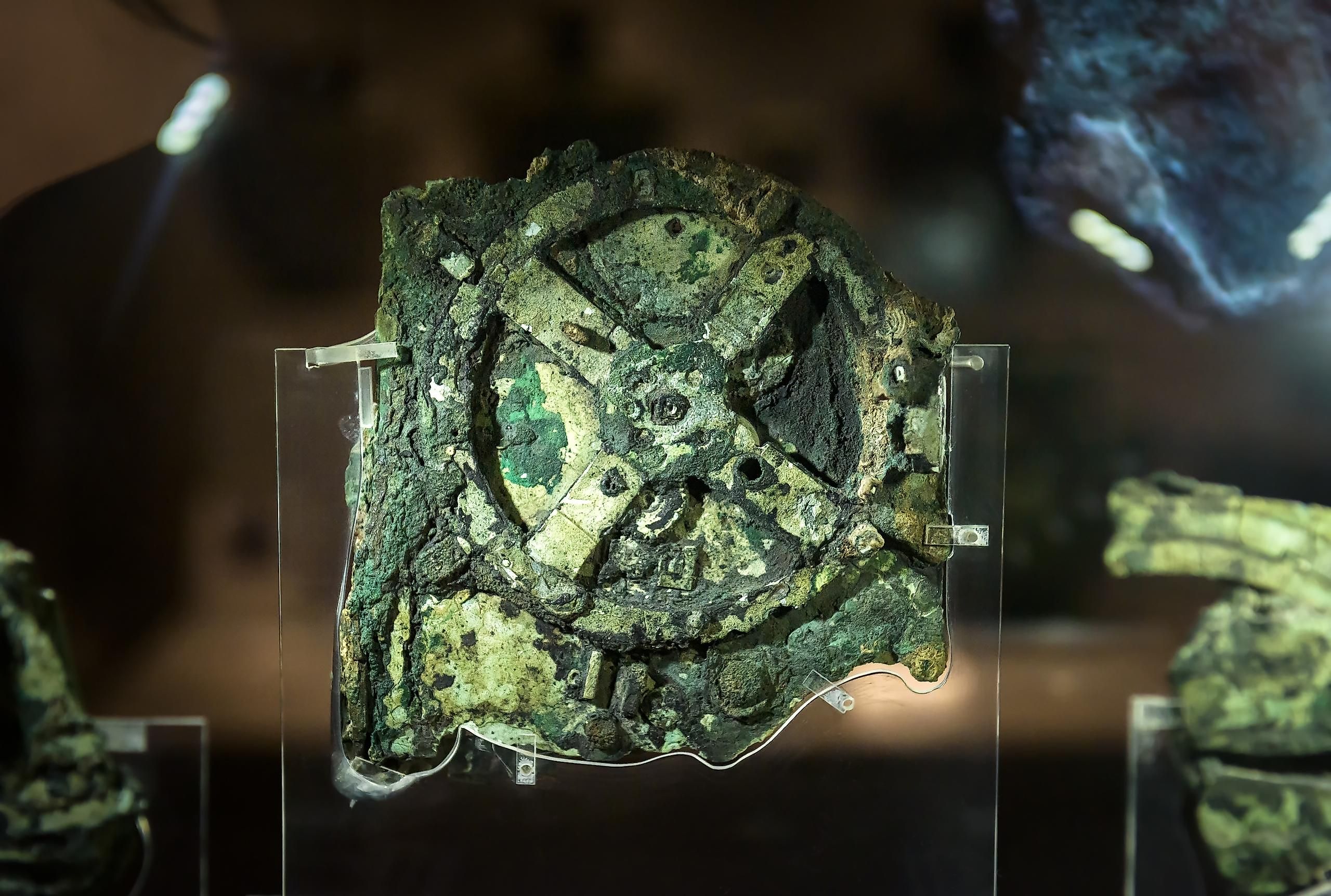 11 Ancient Mysteries Unlocked By Modern Science
While it might seem as though our concepts and understanding of history are set in stone, this could not be further from the truth. Every year, more breakthroughs are being made that give us a new or different perspective on a topic that was once thought to be settled. Whether it is a historian piecing together newfound evidence or an archeologist unearthing an artifact from a dig site, there is always a continuous flow of new information that helps us all paint a clearer picture of our own history. 
Roman Concrete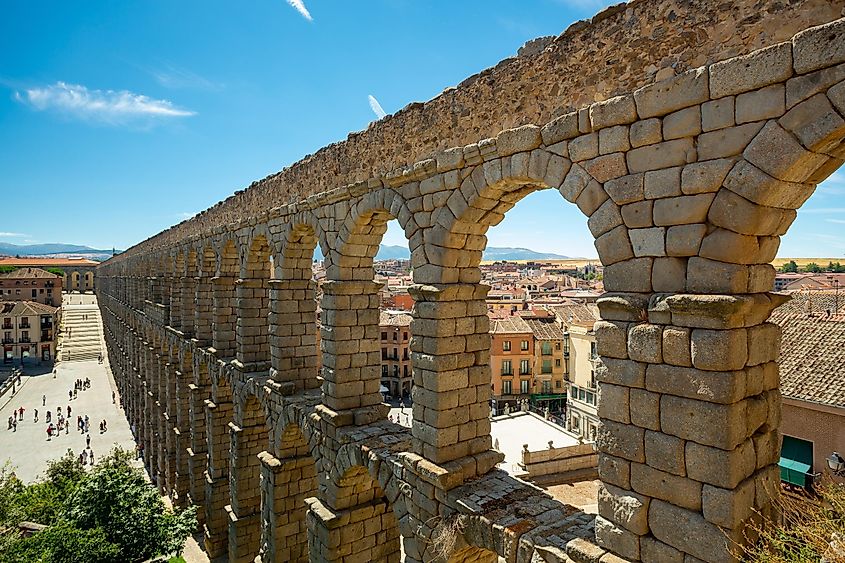 Without the use of the advanced forms of mathematics we all enjoy today, the Romans were able to engineer one of the most impressive and advanced empires the world has ever known. Endless miles of roads and aqueducts were constructed across Europe, North Africa, and the Middle East, all of which were made with the fabled Roman concrete. For centuries, researchers and scientists have been unable to rediscover the long-lost recipe that quite literally laid the foundation for the Roman Empire. Roman concrete is incredibly durable and long-lasting, which helps explain why there exist so many Roman ruins in remarkable condition all around the Mediterranean. 
In January 2023, a group of scientists from MIT and Harvard seemed to finally crack the code of this mystery. It had been received that the Romans used a mixture of slaked lime, volcanic rock, and water. In past examinations, traces of the slaked lime were dismissed as nothing more than poor craftsmanship or dodgy mixing. However, these groups of researchers have found that the slaked lime was probably the most important ingredient as it gave the concrete a sort of "self-healing" ability at a microscopic level and made Roman buildings particularly resilient to erosion and the wear and tear of day-to-day life. 
The Tully Monster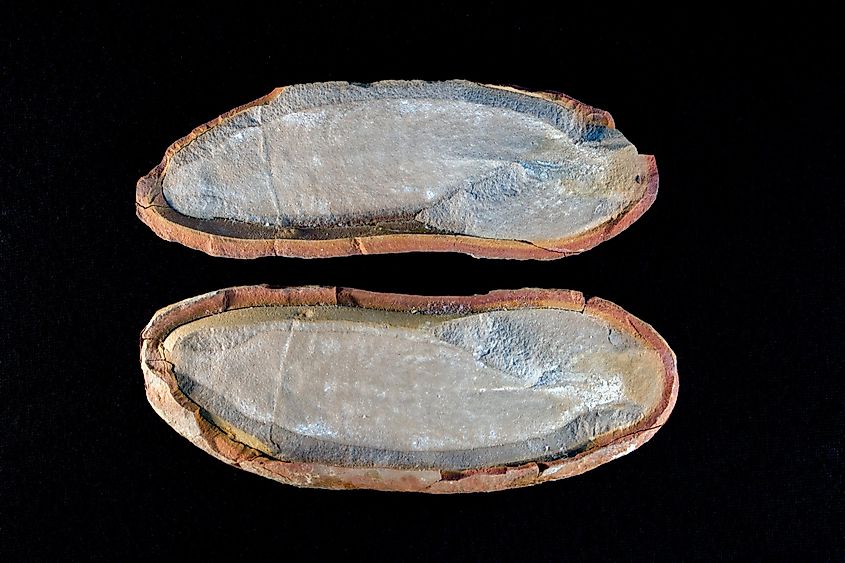 This strange-looking fossil was first uncovered in 1958 in the Mazon Creek fossil beds in the US, and has baffled scientists ever since. It was argued over for decades about its origins and species. Some claimed that this new find was some kind of vertebrate creature, while others were certain it was an invertebrate animal. The Tully Monster is roughly 6 inches long and resembles a large wood bug. It had a hard outer shell and two eyes that were attached to two long stalks that protruded out of its head. The Tully Monster was compared to other similar finds in that area, but nothing was an exact match. In 2016, a new study came out that confirmed that the Tully Monster is indeed a 307 million old invertebrate. It has been labeled a jawless fish that has many similarities to a lamprey. Work is still being done on this fossil, but the major points of contention are now out of the way. 
Roman Coins In Japan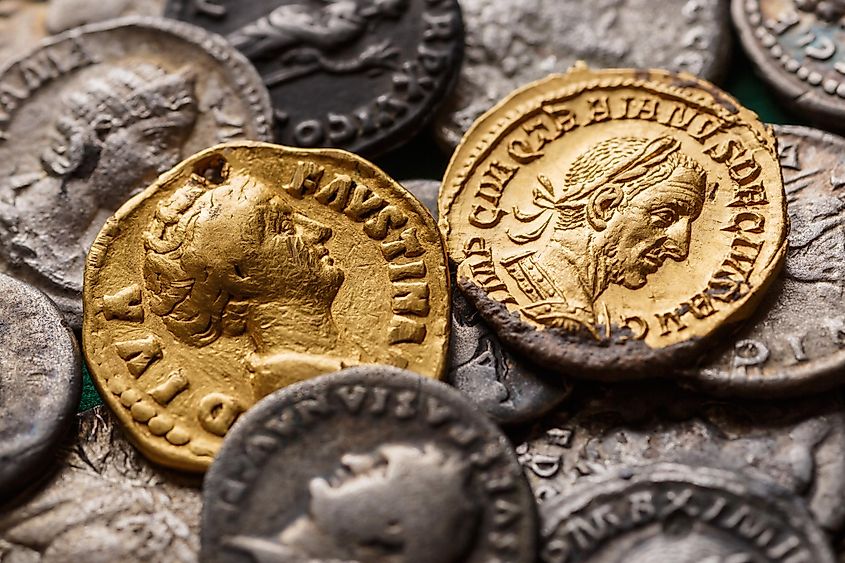 It has long been established that the Roman Empire and the Han Dynasty in China knew of one another's existence but never had any kind of formal relations. The two great powers traded with one another through the famous trade network that spanned across Eurasia, known as the Silk Road. Both parties got incredibly wealthy off this trade, but it was previously unknown how far Roman goods traveled across Asia. A recent discovery has uncovered a pair of Roman coins in Japan. These coins are dated somewhere between 300 AD and 400 AD and bear the face of Constantine the Great. It is not clear how these coins arrived, but it does answer the question of how far-reaching Roman trade was into Asia, as well as how often Ancient Japan had contact with China and the other nations of that time. 
The World's Oldest Computer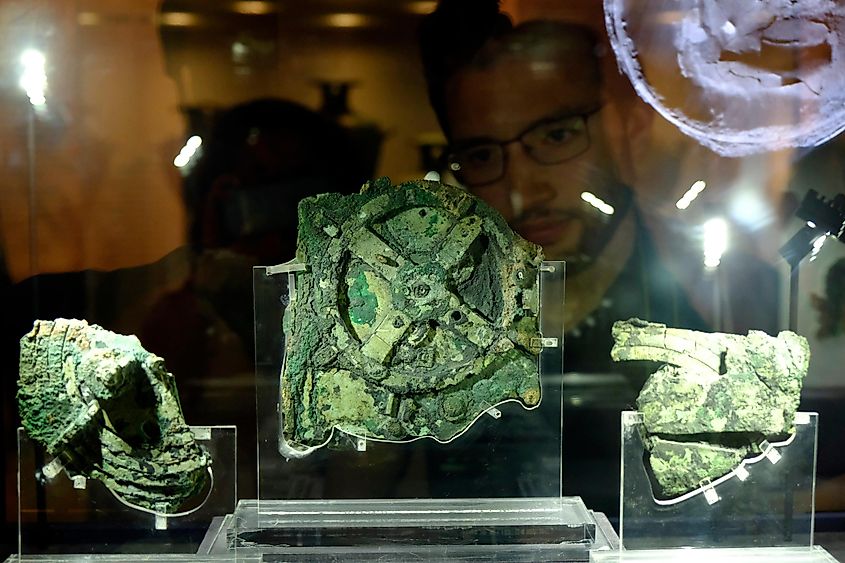 In 1901, a device dating back to the Roman Era called the Antikythera Mechanism was uncovered from a shipwreck in Greece. This contraption somewhat resembles a cog in a machine or a wheel, but its exact use was never fully understood. It was thought that this device was used in religious ceremonies or was some kind of building tool that the Romans used for one of their countless engineering projects across their empire. Its obvious complexity led some historians to refer to this find as the "world's oldest computer." 
While the Antikythera Mechanism is not going to be connecting to the internet anytime soon, researchers are now certain what it was used for. This device was used as an astronomical calculator helping Roman scientists and academics map the stars and more accurately measure distances between far away planets and the Earth. 
More Rooms In The Khufu Pyramid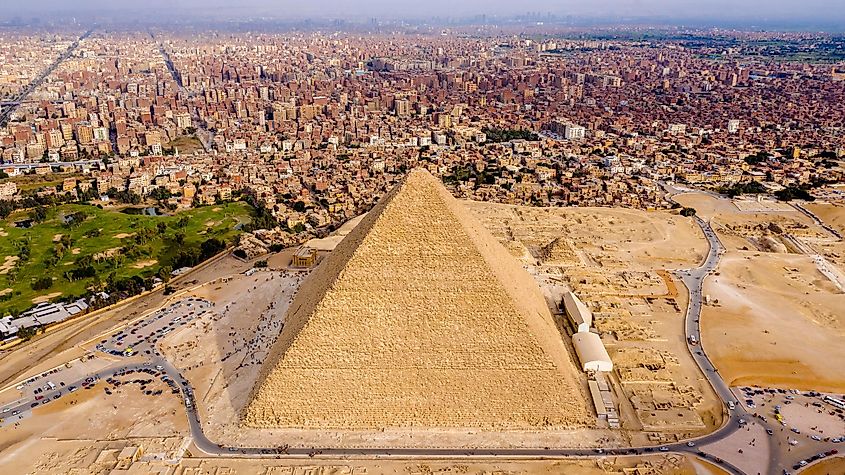 The study of Ancient Egypt exploded throughout the late 19th and early 20th centuries and brought about a near-endless wave of breakthroughs that led us to a much deeper understanding of what was previously a long-lost and poorly understood part of history. The exploration of the Pyramids of Giza and the discovery of the Valley of the Kings are probably some of the most notable discoveries, but a recent finding from researchers has caused quite a stir among Egyptologists and archaeologists. 
Using infrared thermography and museography, a team of scientists think that they might have discovered hidden rooms and recesses throughout the Khufu Pyramid in Cairo. If these scans are accurate, there is no telling what these previously undiscovered areas might hold. If it were not for this advanced technology, these parts of the pyramid would likely remain a mystery. 
Ancient Perfume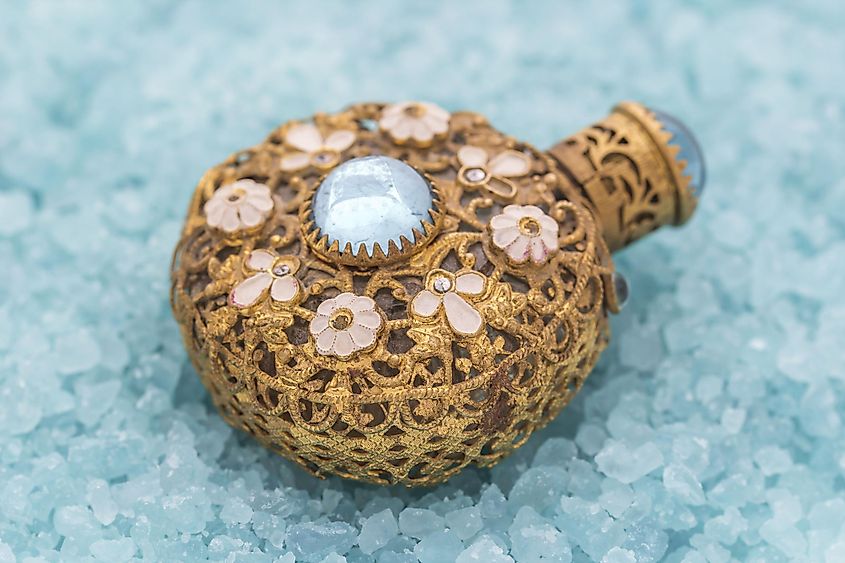 Our ancient ancestors lived very different lives from our own but also had many of the same luxuries that we now value today. One of these things is perfume. It has been widely known for centuries that the wealthy and powerful men and women of the Ancient World spent extravagant amounts of money on smelling their best whenever they could. As fascinating as this, historians were never quite sure how an ancient perfume might have been made. 
This was until a jar of Roman perfume was found in a Spanish villa in Seville. The jar was not cracked and had been well-preserved thanks to a cork stopper that had been jammed into the top of the bottle. Researchers then got their hands on the bottle and went to work breaking down its contents. Upon further inspection, the perfume consisted of crushed-up insects, animal fat, and ground-up flowers and leaves. The scent is thought to have given off a sweet and earthy smell to those who used it. 
Puquios Wells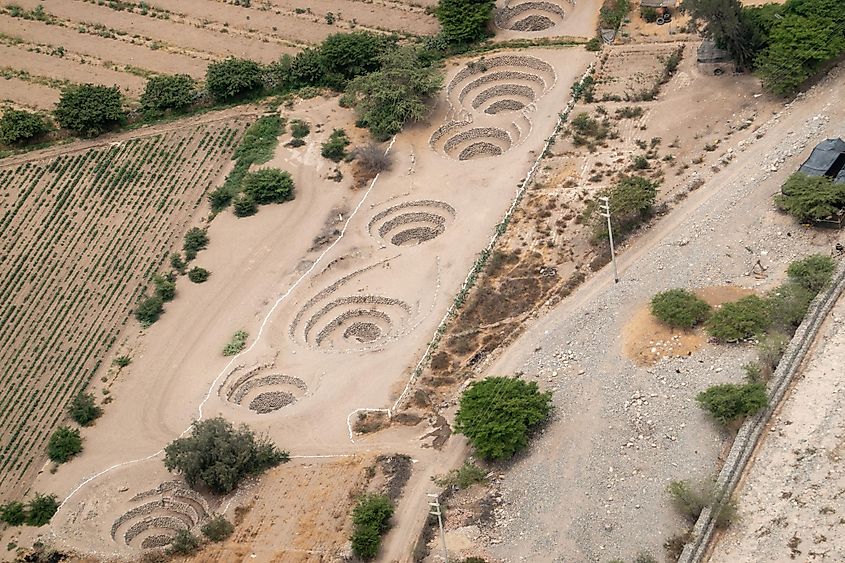 The Nazca Region in Peru is best known for its unexplained and mysterious landscape scarred by ancient humans who once lived there thousands of years ago. Known as the Nazca Lines, these bizarre markings have been the subject of near-endless debate and conspiracy theories. There is, however, another feature of the Nazca region that has also bewildered historians and scientists alike. The area hosts a series of spiraling holes that have remained just as unexplainable as the nearby trenches and lines. 
The puzzle of these holes was finally solved thanks to satellite imaging. Experts are all but certain that these funnel-like holes are actually wells that the Nazca people would have used for agriculture. Not only does this explain what these structures are, but it also shows how advanced the Nasca people must have been. 
The Fate Of Ubar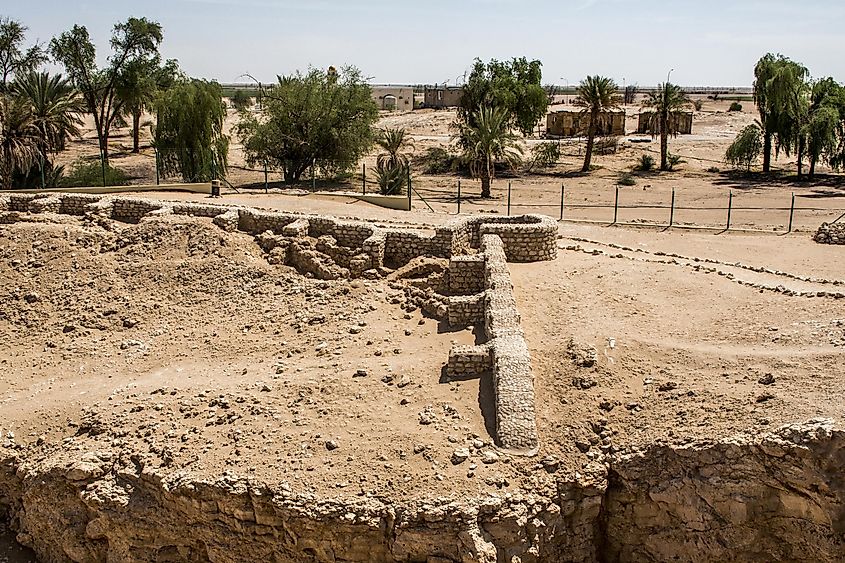 Similar to the famous story of Atlantis, the city of Ubar was also fabled to have vanished after a natural disaster, but rather than sinking into the sea, it was said that the vast desert of the Arabian Peninsula claimed Ubar. Mentioned in the Quran as well as in the local legend, Ubar is said to have sunk into the desert as a punishment from God for being such a wicked and cruel place. Settled in pre-Islamic Oman, any mention of the validity of the story of Ubar was often met with doubt or even outright mockery. 
This all changed when a group based out of Los Angeles used satellite imaging to track down the lost city. It was found in one of the most barren and desolate parts of Oman, known as the Rub'al Khali, which literally translates to the Empty Quarter in English. Much work is still needed to excavate the site fully, but the team is still understandably excited about what they have found. 
Ancient Canaanite Comb
A comb that is nearly 4,000 years old has been the fascination of historians and archaeologists for decades. The comb itself is interesting enough, but it is what is engraved on the side of it that has everyone's attention. Incredibly faint and hard to see, the side of the comb has what is to believe to be only a full sentence of the Canaanite language on it. While there are, of course, older languages than those used by the Canaanites, their language is thought to be the oldest that used a phonetic alphabet rather than hieroglyphs or other symbols. 
First found in 2016, it took until 2022 to finally decipher what the message says. According to experts, the comb reads, "May this tusk root out the lice of the hair and the beard." Perhaps not the most exciting words ever uttered, but it is a huge breakthrough for those who have dedicated their lives to studying this long-dead language. 
Mayan Calendar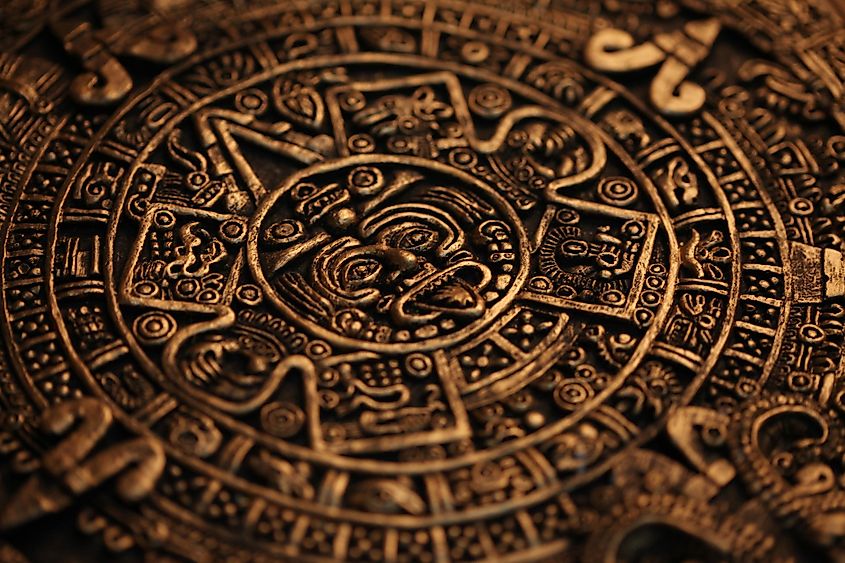 There are plenty of theories and conspiracies that surround the mysterious Mayan calendar. It was only in 2012 that thousands of people around the world were convinced that the Mayan calendar predicted the world to end that year. Thankfully, the apocalypse has been avoided so far, but there has been genuine progress made at better understanding the more puzzling aspects of this calendar. It has always confused experts about why the Mayan calendar operates on an 819-day count. This calendar existed alongside a second calendar that the Mayans used for day-to-day life, but nonetheless, the second calendar's format was still puzzling. 
It was recently discovered that the 819 days were broken up into periods of 117 days called synodic periods. The 117 days correspond with the positions of the planets that the Mayans would have been able to see. This would help explain why the Maya had such a great understanding of astronomy and the solar system. 
Settling The Ryukyu Islands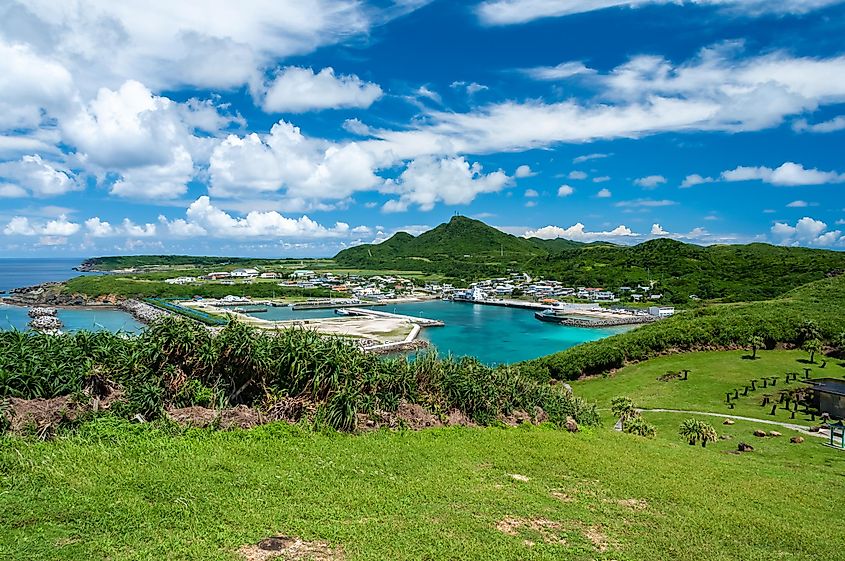 The Ryukyu is a chain of small and isolated islands in the Western Pacific Ocean, south of Japan and east of China. It is believed the islands were settled sometime in the last Ice Age, roughly 35,000 years ago, but it was assumed that this was done by mistake. Experts were under the assumption that the primitive people of that time could have never intended to have sailed to this island and only wound up there by being carried by the strong ocean currents that are present in the area. 
A group of researchers analyzed 138 buoys inserted with tracking chips and followed their movement throughout the ocean. Of the 138 buoys, only four ever made it within 20 kilometers of any of the Ryukyu Islands. This has led many scientists to come to the conclusion that the migration here was done purposefully and has shattered previous notions of how humans settled in this part of the world. 
Our understanding of history is always changing. Every year, more information is revealed to us that either helps clarify what we already assumed or destroys any preconceived notions we might have had about a topic. Thanks to the hard work of scientists, archeologists, and historians, the picture of our own story gets a little clearer every day. There is no telling what other kinds of breakthroughs or curveballs will be discovered next.