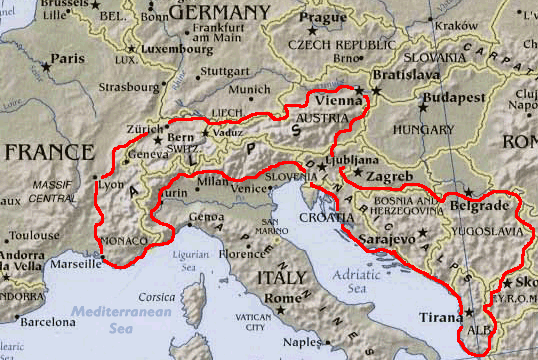 print this map
The Alps are a mountain system located in south-central Europe, immediately north of the Mediterranean Sea. They extend for almost 700 miles in a crescent shape from the coastline of southern France (near Monaco) into Switzerland, then through northern Italy and into Austria, and down through Slovenia, Croatia, Bosnia and Herzegovina, Serbia and Montenegro - then ending in Albania on the rugged coastline of the Adriatic Sea.
The highest point is Mont Blanc at 15,771 ft. (4,807m)
This page was last updated on August 17, 2020.