Alberta Flag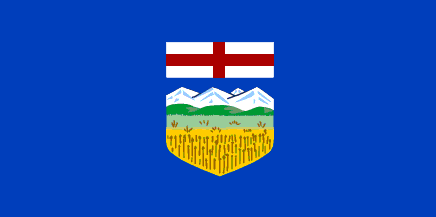 DESCRIPTION


The flag of Alberta was officially adopted in 1967.
The centered shield dates from 1907. It depicts a scene representing the vast, golden wheat fields of western Canada. Included are the green valleys and snow-covered mountains of Alberta - all set under St. George's Cross.



All Province and Territory Flags here!


Map of Alberta here!



Buy this flag, or any Canadian flag here
Provinces & Territories Of Canada