Jordan Flag and Description
Jordan Flag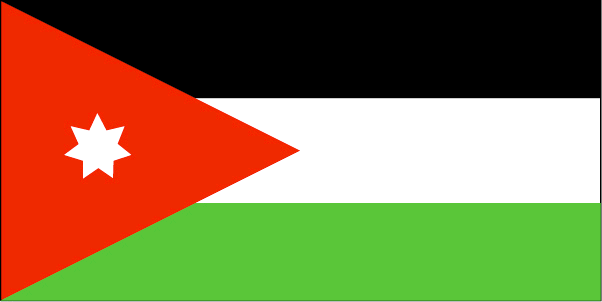 Buy this flag,or any country flag here

DESCRIPTION
The flag of Jordan was officially adopted on April 16, 1928.
The red, green, black and white are Pan-Arab colors, and the star with seven points is said to represent the seven verses of Islamic belief that open the Qur'an.
all Country Flags here!
Map of Jordan here!
This page was last updated on June 16, 2020.