What Is The Capital Of Jordan?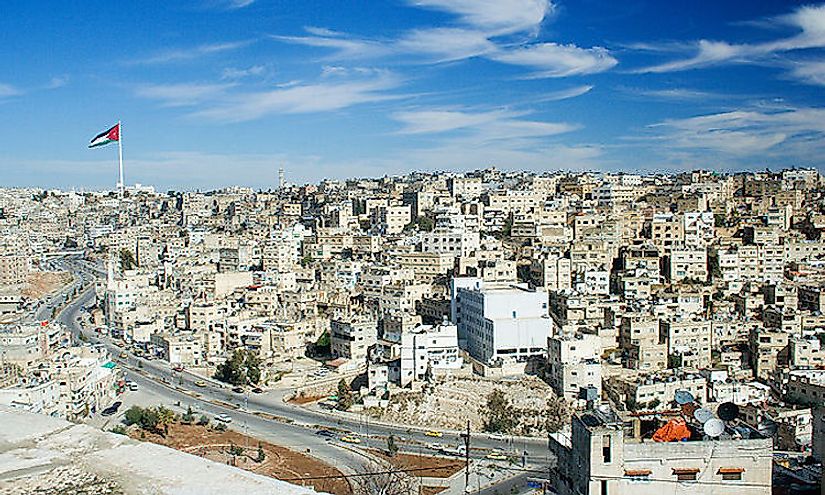 Where Is Jordan?
Located on the Jordan River's banks, Jordan is an Arab kingdom in Western Asia. Saudi Arabia borders Jordan to the east and south, and Syria to the north. Iraq lies to the north-east of Jordan, and the Dead Sea, Israel, and Palestine to the west. The Red Sea borders Jordan to the extreme southwest.
What Type Of Government Does Jordan Have?
Jordan's political framework is based on a parliamentary democracy with a multi-party system. The Prime Minister is the head of the Government of the country. The nation is also a constitutional monarchy. The Constitution of Jordan was formulated on January 8, 1952.
What Is The Capital Of Jordan And Where Is It Located?
Amman is the capital of Jordan. It is also the country's most populous city. The city is also the cultural, political, and economic capital of Jordan. Amman is also one of the most liberalized and westernized cities of the Arab world and is a favorite tourist destination for the Arabs and the Europeans.
History Of Amman, The Capital Of Jordan
Amman is an ancient city, and the territory that is now Amman was occupied by humans as early as the Neolithic period. The city was the capital of the Ammonites in the 13th century BC when it was known as the "Rabbath Ammon." The name of the city was transformed to "Philadelphia" by Ptolemy II Philadelphus after the Macedonian ruler established the rule of the Ptolemaic Kingdom in Amman after annexing the city. After the capture of the city by the Rashidun army in the 630's, the city was renamed as Amman. In 1921, King, Abdullah I designated Amman as the capital of the Emirate of Transjordan. The city soon attracted a large number of immigrants from nearby cities, towns, and villages and grew rapidly. After the independence of Jordan in 1946, Amman became the nation's capital and received a large number of immigrants from the neighboring countries during wartime events. Most recently, Amman received a large number of refugees from Syria during the Syrian Civil War that started in 2011.
East Amman of the present day hosts a number of heritage sites, and cultural programs are regularly held here. The western section of the city is more modern, and it is here that international business transactions and projects are executed. The city hosts the important government buildings of Amman including the Jordanian Parliament, the Palace of Justice which is the Supreme Court of Jordan, and the house of the Prime Minister of Jordan.