Bahrain Flag and Description
Bahrain Flag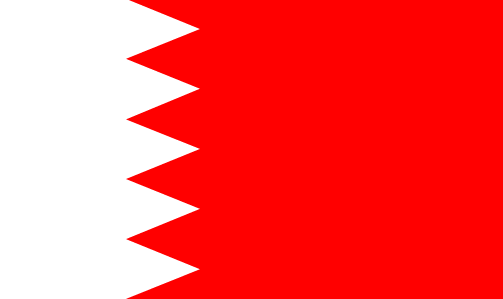 Buy this flag,or any country flag here

DESCRIPTION
The flag of Bahrain was officially adopted in 1932.
The toothy edge between the red and white is used to distinguish it from the official flag of Dubai, in the United Arab Emirates. Red and white have long been the traditional colors of the Gulf States.
all Country Flags here!
Map of Bahrain here!
This page was last updated on July 12, 2016.