Travel
UNESCO World Heritage Sites In Bahrain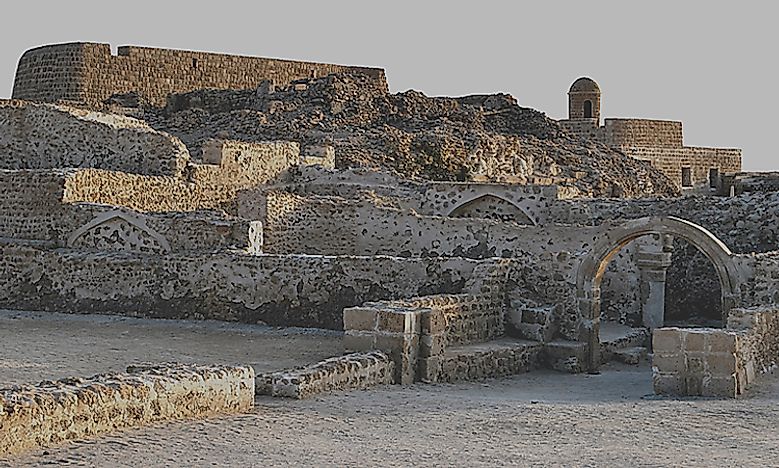 Bahrain holds a unique place in the Persian Gulf with one of the most liberal cultural heritage in the region. It is home to an ethnically diverse group of inhabitants which make it an interesting place where one can find several civilizations to have left their mark. With 7 sites nominated by the state to be recognized as world heritage sites so far, the Pearling Sites and Qal'at-al-Bahrain turn out to be the only ones approved. Here we take a walk to these exquisite reserves of rich culture and heritage rooted in Bahrain's glorious past.
Ancient Qal'at al-Bahrain Harbor City and Capital of Dilmun
Qal'at Al-Bahrain is the most famous archeological site in Bahrain. It was declared a UNESCO World Heritage Site in July 2005 becoming Bahrain's first cultural heritage site. Qal'at means a fort and the Bahrain Fort is formidable in every sense of the word. So far, only about 25% of the site has been excavated with more wonders yet to be explored. The efforts so far have highlighted the rich heritage and advancement of the ancient civilization with not only commercial and residential but also public communal, religious and military sites identified showcasing the structure and planned nature of the buried city. It is the only site in Bahrain with such an extensive network of buildings and more still expected to come. This particular site is understood to be the capital city of Dilmun, one of the oldest identified civilizations in the region. The site has also been declared as a national monument and preservation efforts include a zoning plan and a collaboration between government agencies who work together to maintain the outstanding universal value of this heritage site.
Muharraq Island, Qal'at Bu Mahir Fortress, And Coastal And Offshore Pearling Sites
Inscribed as a UNESCO World Heritage Site in June 2012, the pearling sites are located in the form of a long trail along the island of Muharraq. Situated in the northern region of the state, Muharraq has long been a center of religious activity and tradition, but the pearling sites are etched in the annals of history for a different reason altogether. Muharraq Island was famous for being the most prominent site for harvesting sea pearls from oyster beds. The trade was so influential that it helped shaped the island's economy for a few centuries until the initial decades of the 20th century. The trail comprises of 3 oyster beds which are still a site of this amazing vocation (albeit part time now) in addition to 17 buildings which are now the remnants of a past era. The Qal'at Bu Mahir fortress and the island's southern seashore complete the heritage site making it worth at least one visit to explore the wonders that await.
The island is protected by several provisions of Bahrain's Ministry of Culture. The efforts comprise of a Steering Committee and a dedicated Administrative Unit which oversees the upkeep of the site. Pearling used to be a cultural tradition, and this island is the final testimony and a chance for the visitors to be awestruck and become a part of this ancient tradition by actually taking a ride into the waters where boats set off for centuries and nurtured a nation's economy.
| UNESCO World Heritage Sites in Bahrain | Year of Inscription; Type |
| --- | --- |
| Muharraq Island, Qal'at Bu Mahir Fortress, and Coastal and Offshore Pearling Sites | 2012; Cultural |
| Ancient Qal'at al-Bahrain Harbor City and Capital of Dilmun | 2005; Cultural |
This page was last updated on April 25, 2017.
Citations
Your MLA Citation
Your APA Citation
Your Chicago Citation
Your Harvard Citation
Remember to italicize the title of this article in your Harvard citation.