Texas Geography
Along the Gulf of Mexico coastline the land is flat where bayous, bays, islands and saltwater marshes dominate the landscape.
From there the land gently rises (central and west) into the rolling hills of the Edwards Plateau, commonly referred to as the Texas Hill Country.
In the far north the Great Plains of North America extend into the edges of the Texas Panhandle to the east of Amarillo; they're fronted in the west by the southeastern edges of the Rocky Mountains.
In the far southwest, flat, desert-like conditions are broken by the isolated and rugged peaks of the Davis, Guadalupe and Santiago mountains.
For a closer look at the overall topography of Texas, view this topographic map!
Texas Photographs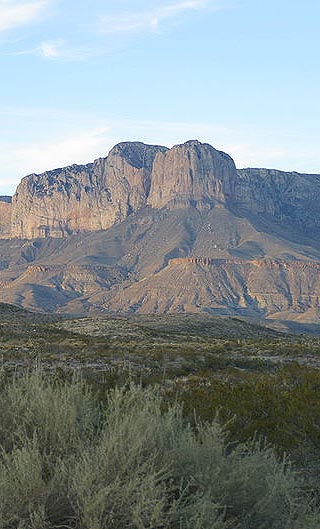 Guadalupe Mountains

Texas Cities, Counties & Area Codes
This page was last updated on April 7, 2017.