Spain Physical Map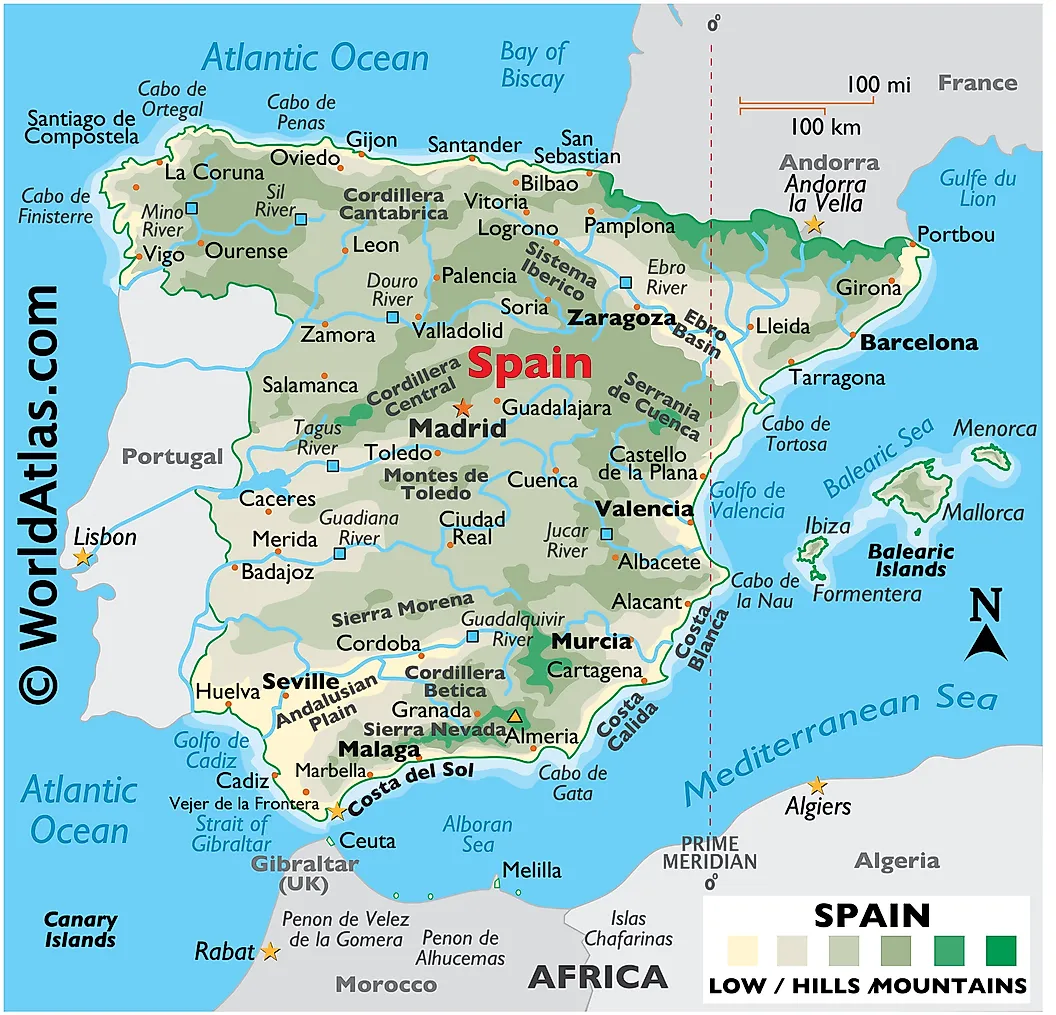 A map showing the physical features of Spain. As the fourth largest country in Europe, the landscape of Spain is vast and varied. The Pyrenees Mountain Range dominates the northern portion of the country. The rest of the country is mostly large plains and small hills. The tallest mountain in all of Spain's territory is the 12,198 feet (3,718 meter) Pico de Teide in the Canary Islands. The tallest mountain in mainland Spain is Mulhacén, which measures 11,413 feet (3,478.6 meters).
Outline Map of Spain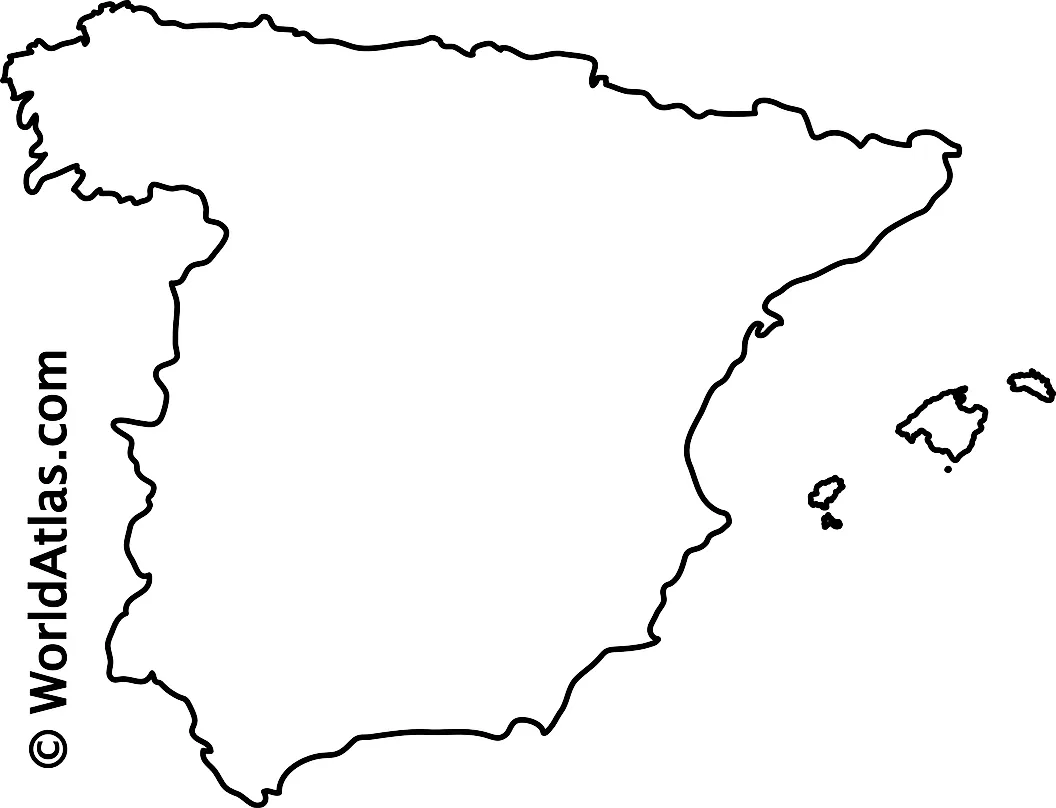 An outline map of Portugal. The country occupies the majority of the Iberian Peninsula, with Portugal to its west.
Political Map of Spain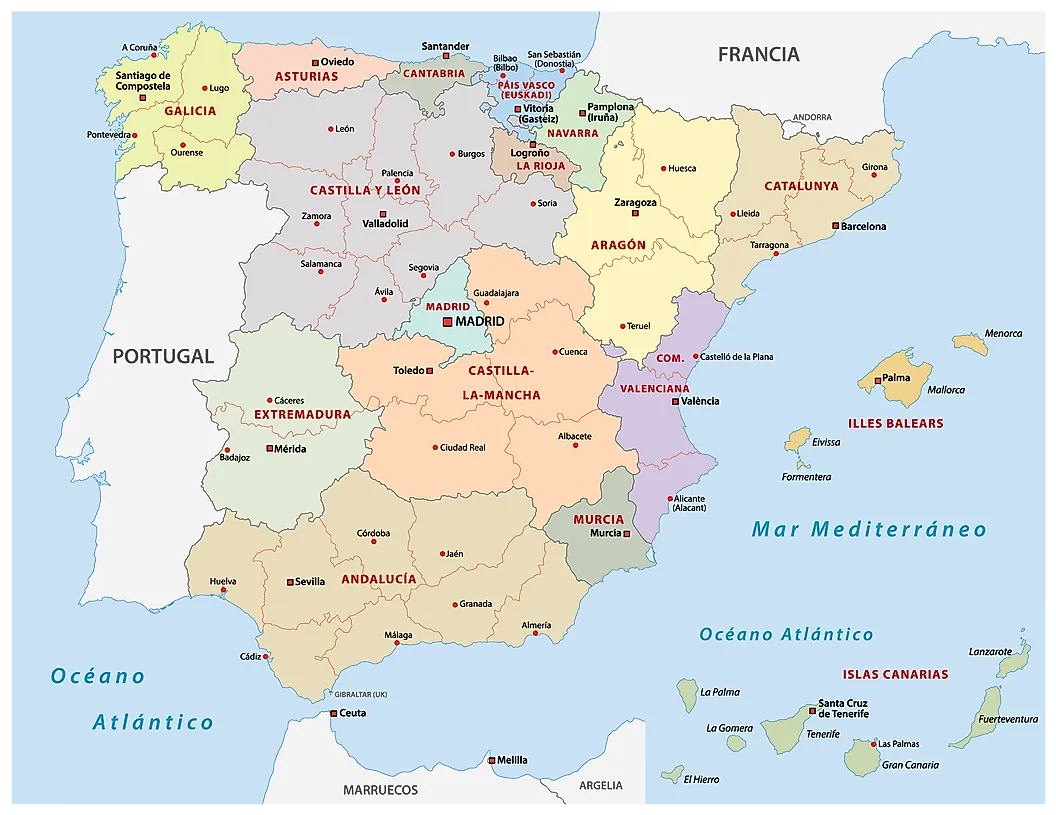 A map showing the 17 autonomous communities of Spain. While the most populated autonomous community is Andalusia, the least populated is La Rioja. The largest territory by land area is Castille and León while the smallest by land area are the Balearic Islands.
Spain with Capitals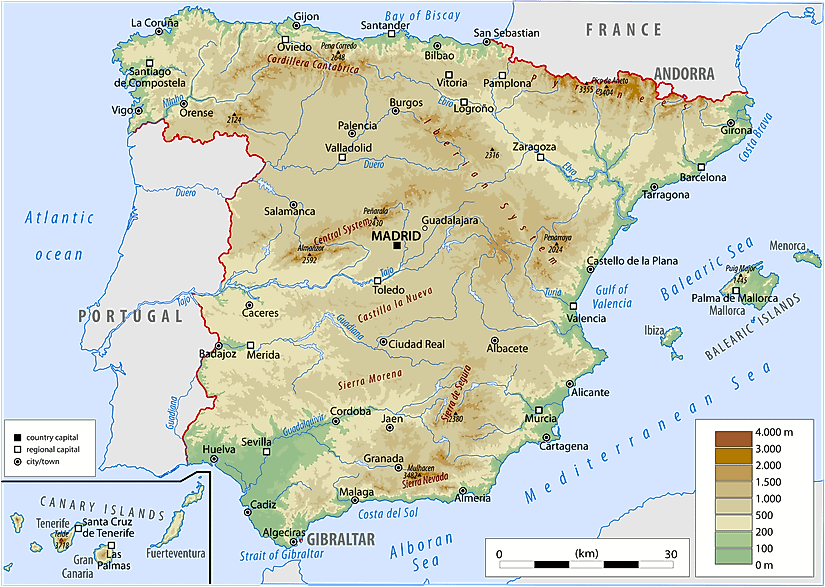 A map showing the capital of Spain, Madrid. Madrid is found in central Spain, and is also the country's largest city by population.
Spain Bodies of Water Map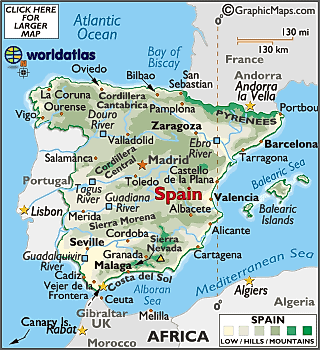 A map showing the major bodies of water within and surrounding Spain. Spain has coast on both the Mediterranean Sea and the Atlantic Ocean. In total, Spain is home to more than 1,500 rivers, most of which are short. The longest rivers in Spain are the Douro, Ebro, Jucar, Tagus, Guadiana and Guadalquivir. The strait of Gibraltar separates Spain and Morocco.
Spain Time Zones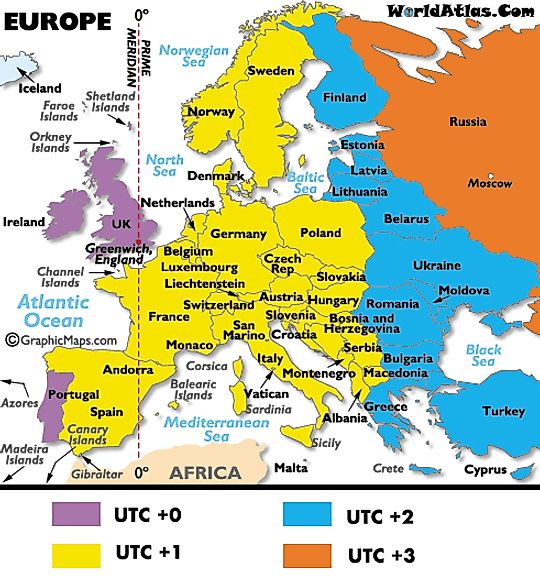 A map showing the time zones of Spain. All of mainland Spain as well as Ceuta, Melilla, and the Balearic Islands follow Central European Time (GMT +01:00). In the summer, this area observes Central European Summer Time (GMT +2:00). The Canary Islands observe Western European Time (GMT 00:00) and Western European Summer Time (GMT +01:00).
This page was last updated on August 2, 2018.