Map of the poitou charente region of france including poitiers, la rochelle, angouleme and cognac information page
Poitou Charente is located in west-central France, bordering the Atlantic Ocean. Angouleme, Niort, Poitiers, and the port city of La Rochelle are its most important economic engines.
The economy in the region revolves primarily around agriculture, with corn, cattle, dairy, and wheat the major products. In addition, the chemical and fishing industries are important contributors.
Angouleme, situated on the Charente River, is a regional center for the wine trade. Cognac, the medieval town of cobbled streets and stylish buildings, is where its famous namesake drink has been created since the the mid-17th century.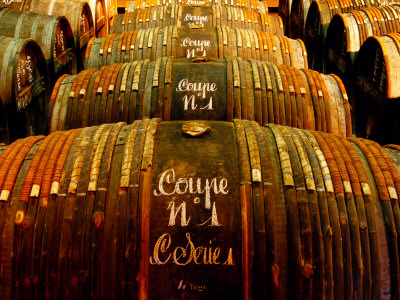 Barrels of Hennessy Cognac, Poitou Charentes, France
AllPosters.com