Map of picardie region of france including amiens aisne beauvais laon oise and somme information page
Picardie, positioned in northern France, is generally a vast flat plain of open fields, while the southern reaches of the region are known as a beautiful hilly area with thick forests.
One of the most famous attractions in the Pacardie region is the massive Cathedral of Our Lady of Amiens. This World Heritage Site is the tallest of the large European Gothic churches of the 13th century, and is the largest of its type in country of France.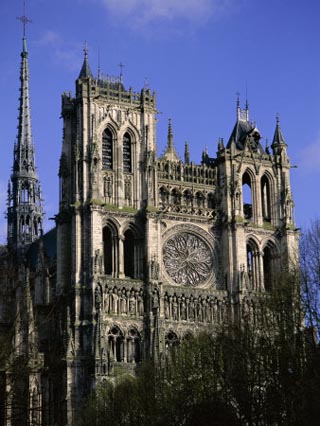 Cathedral of Our Lady of Amiens
AllPosters.com