Map of the pays de la loire region of france including nantes, le mans, and angers information page
Pays de la Loire, located in western France, is dissected east to west by the Loire River. In fact, its name literally translates into "Lands of the Loire River."
The Loire Valley is a farming region, with cattle and dairy farms spread across the fertile land. Along the Atlantic Ocean coastline fishing is a significant industry
The port city of Nantes, the capital of the region, is the sixth largest city in France. It was once described by Time Magazine as "The most livable city in all of Europe." The city of Le Mans has hosted the renown "24 Hours of Le Mans" sports car race since 1923.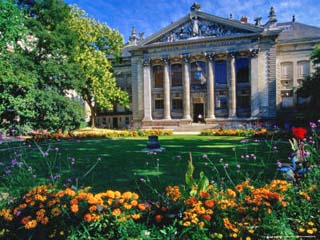 Museum of Natural History, Nantes, France
AllPosters.com