Map of the Provence-Alpes D'azur Region of France Including the French Riviera Nice Marseille Information Page
Provence-Alpes-Cote d'Azur, positioned in southeast France, bordering Italy, Monaco and the Mediterranean Sea, is the most famous tourist destinations in all of France. The largest cities in the region are Marseille, Nice, Toulon, and Aix-en-Provence, each with a population exceeding 100,000 inhabitants.

The Cote d'Azur, often referred to in English as the French Riviera, is a popular tourist center because of its miles of beaches and reliable sunshine. Here summers are sunny, dry and hot, while winters are mild and very pleasant. It's also an international yachting center and a vacation destination frequented by the rich and famous. Bring your wallet!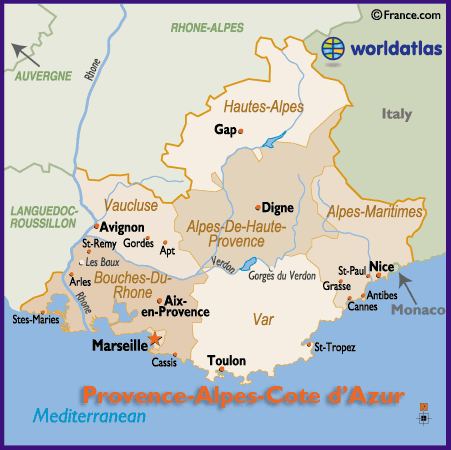 print this map
Provence-Alpes-Cote d'Azur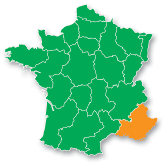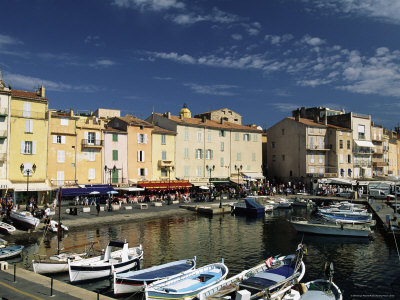 Boats in Harbor, St. Tropez, France AllPosters.com