Aquitaine, France – Map & Description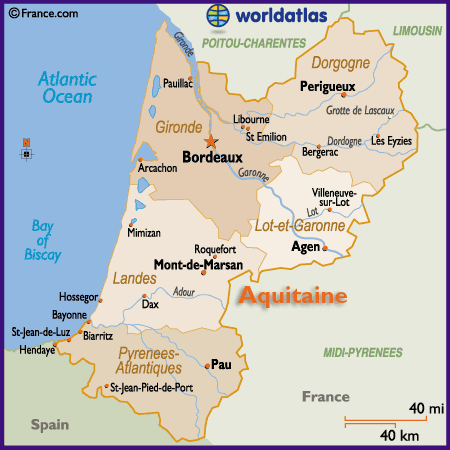 print this map

Aquitaine, positioned in southwestern France and bordering Spain and the Atlantic Ocean, is world famous for its Bordeaux wine, arguably the most reverred red wine production area on the planet.

The most significant cities in this region of 3.2 million people include Bordeaux (the capital), Agen, Mont-de-Marsan, Pau and Perigueux.

The Bordeaux wine vintages (on average) produce over 700 million bottles of wine yearly, although in good vintage years, totals can exceed over 900 million.

Roquefort cheese, made exclusively from the milk of the red Lacaune ewes that graze on the huge plateau of Rouergue, in and around the town of Roquefort, is one of the regions tasty signature products.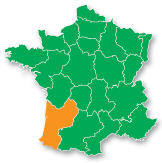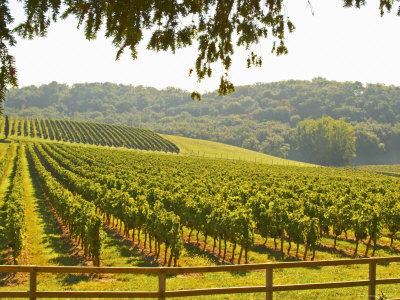 One of many vineyards in Aquitaine AllPosters.com