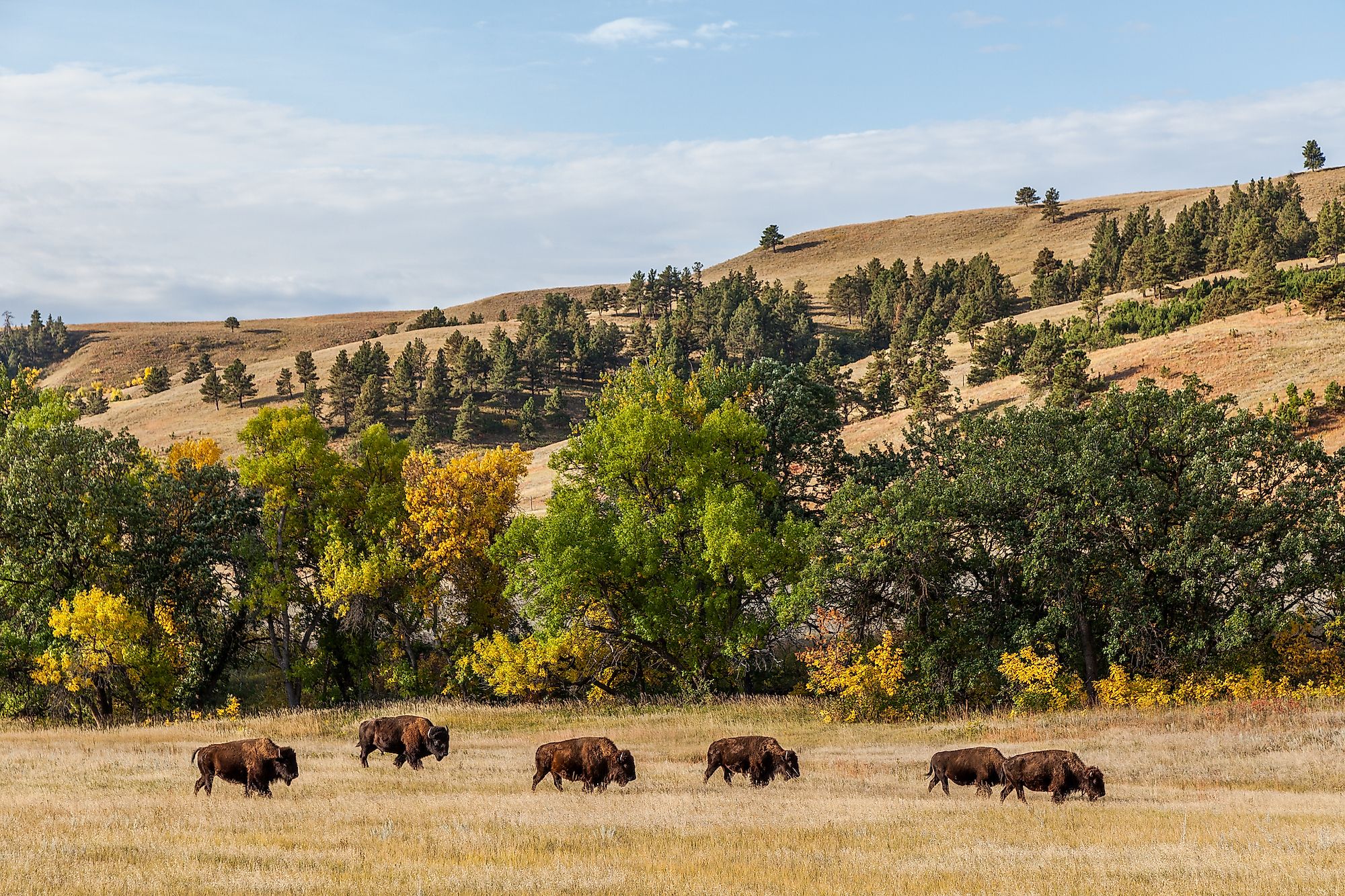 Custer State Park, South Dakota
Located in the picturesque Black Hills of southwestern South Dakota, United States, the world famous Custer State Park was the state's first, and still its largest, state park, named in honor of the equally well-known Lieutenant Colonel George Armstrong Custer. Covering a vast area of more than 71,000 acres, it encompasses three dams, various campgrounds, breathtaking trails, parks, and roads, with plans proposed to add a waterpark in the near future. A temperate and humid continental climate characterizes the Black Hills region of southwestern South Dakota. The areas also has four distinctive seasons, with winter, summer, spring and fall each being quite unique from one another.
Visiting The Park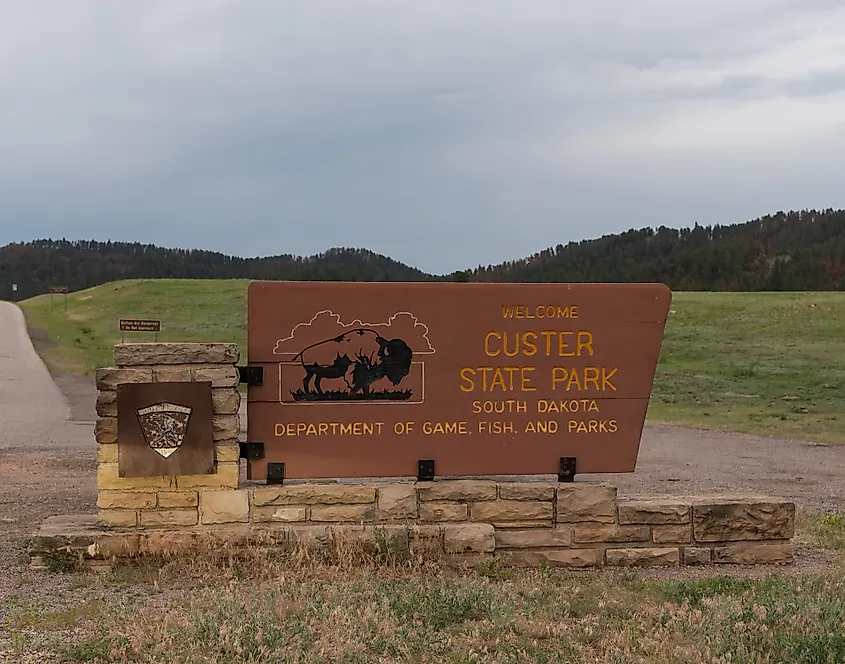 The state park is easily accessible. It is relatively close to major Midwestern airports, and there are two major interstate highways running nearby as well. Every year, around 1.9 million visitors tour Custer State Park, making it the most popular state park in all of South Dakota. Guests young and old alike love the site, not only for the spectacular scenery that it offers, but also for its numerous attractions. Namely, some of Custer's biggest hits are its "Begging Burros", the Peter Norbeck Visitor Center, and the Black Hills Playhouse, just to name a few. The drive from Custer State Park will take just a few minutes coming from downtown Custer, and is proximate to other must-see attractions throughout the Black Hills. It is open the whole year-round, and requires a park entrance license for those arriving in motor vehicles.
Major Attractions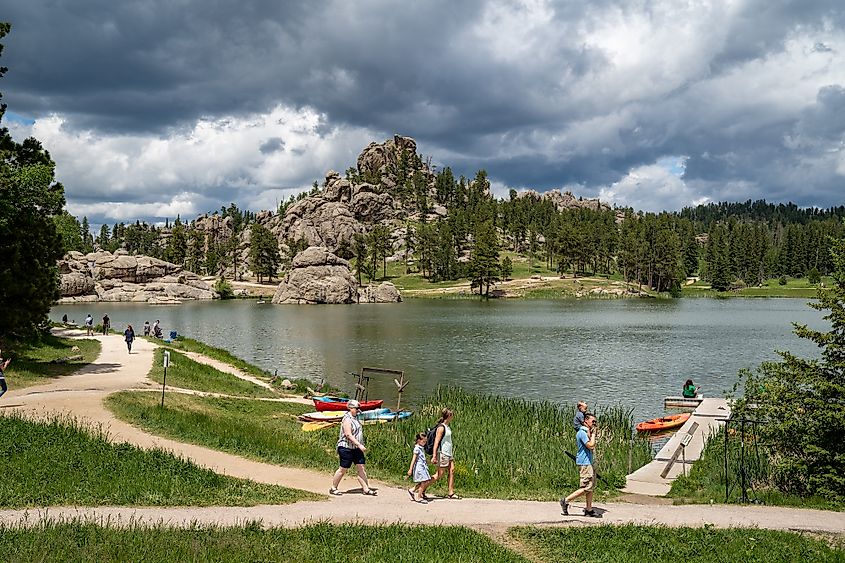 Apart from the naturally beautiful landscape that surrounds Custer State Park, many improvements have been made inside it since the 1930s. It was made even more famous by US President Calvin Coolidge, who located his "summer White House" nearby. There is no shortage of activities that guests of all ages can do while inside the state park, and even more to partake in outside of its boundaries. Examples include horseback riding, chuckwagon dining, "history walking", paddle boating, camping, and more fun family adventures than we have time to count. The Black Hills are also home to more than 16 national and state park units, such as the Wind Cave National Park and Badlands National Park. Custer State Park still in many respects stands out among them all, and is world-famous for its adventurous hiking, biking, and rock climbing trails, which are well maintained and offer one-of-a-kind experiences that visitors won't easily forget. Wonderful areas to swim, canoe, and fish in nearby are to be found at Stockade, Sylvan Lake, Center, and Legion. Other accommodations, such as sturdy bridges, a stone fire tower, and various picnic areas, are also available for families to make use of and enjoy while in the park.
Wildlife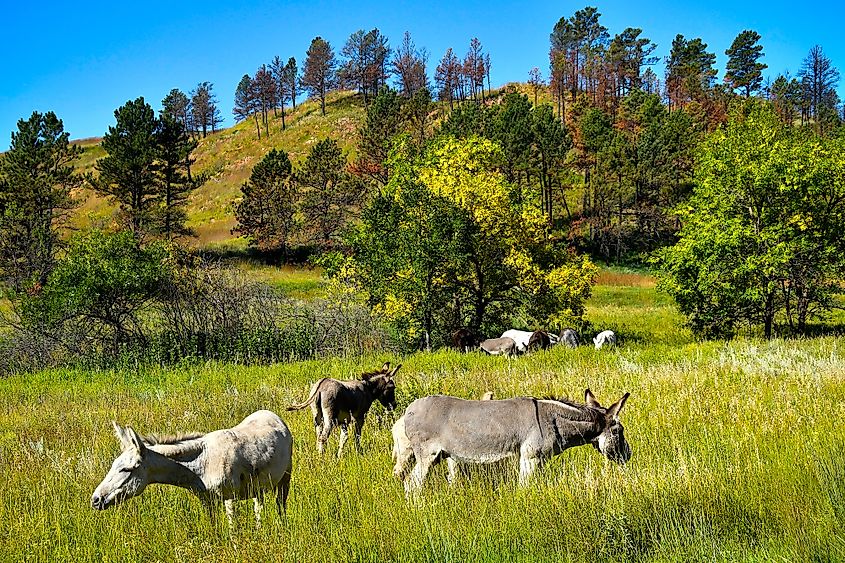 About 1500 free-roaming bison live, and are easily visible, at Custer State Park. They reside alongside other animals, including white tailed deer, bighorn sheep, mountain lions, mountain goats, pronghorns, and elk. Feral burros can also be found there, along with prairie dogs and mule deer. The park is also famous for their "begging" burros, who earn their names by approaching vehicles desiring handouts of food.
Managing The Park
Last year, a $6 million USD visitor center was constructed in Custer State Park which, according to the park's superintendent, Matt Snyder, is just one of the many enhancements that Custer State Park will be undergoing from 2015 to 2016. These enhancements are expected to be finished by the summer of next year, bringing up the total cost of renovations to $20 million dollars. Clearly, huge efforts to keep the park's worldwide popularity and premier ranking are underway, ensuring that its 1.9 million annual visitors will not be disappointed. Nonetheless, climate change and beetle infestations continue to be among the threats that the Black Hills of South Dakota, and thus Custer State Park within them, face, although the fights against them are currently in full swing.