Whether it is to escape the cold weather or enjoy the best in alpine sports, travelling in the winter can mean different things to different travellers. From those seeking a refuge from the snow and frost to those actively seeking the thrill of the mountain and the magic of snowfall, a wide range of winter vacation destinations is available in the USA. 
Beaver Creek, Colorado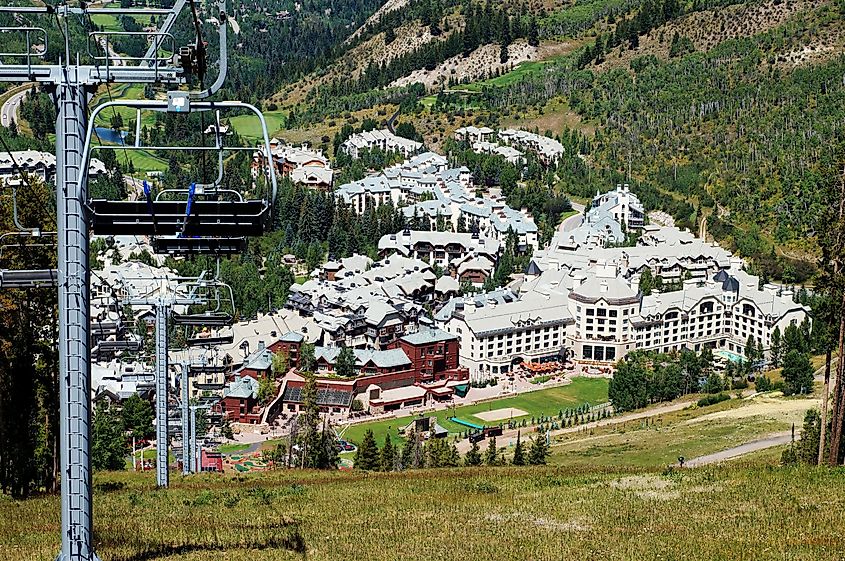 A must visit for ski, snowboard, and mountain enthusiasts, the community of Beaver Creek is home to the famed Beaver Creek Resort, one of the largest in the United States. Host of several Alpine Ski World Cup events in December, everyone from expert skiers to beginners can enjoy the slopes and picturesque beauty of this mountain village. In addition visitors can enjoy an assortment of great restaurants, coffee shops, boutique stores, and plenty of alpine beauty. For even if one is not the athletic type, the stunning views of the mountains are more than enough to warrant a stop in Beaver Creek.
Crested Butte, Colorado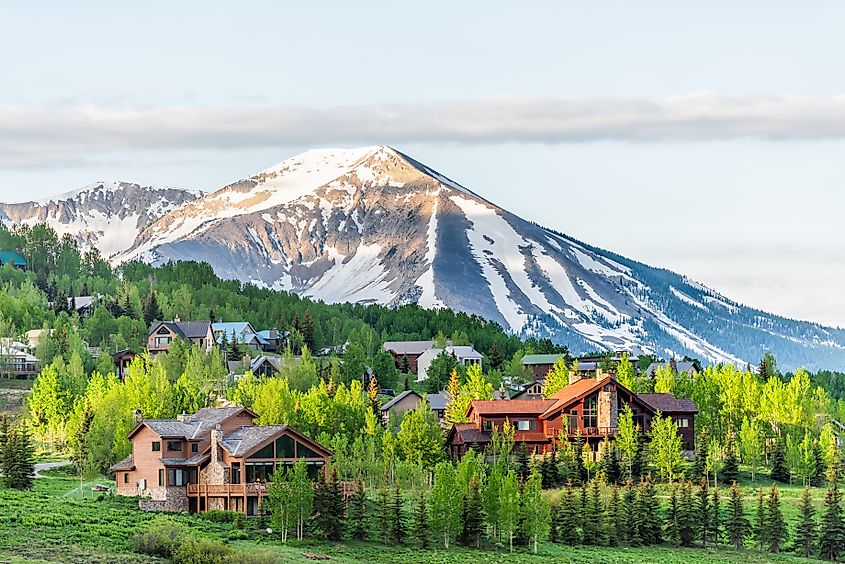 Another Colorado winter sport haven, the town of Crested Butte was founded back in 1880 and continues to be a favorite for alpinists of all kinds. Informally known as "The Last Great Ski Town in Colorado", this municipality of nearly 1,700 residents is home to the Crested Butte Mountain Resort, where skiing, snowboarding, skating, snowshoeing, and even sleigh riding can be enjoyed.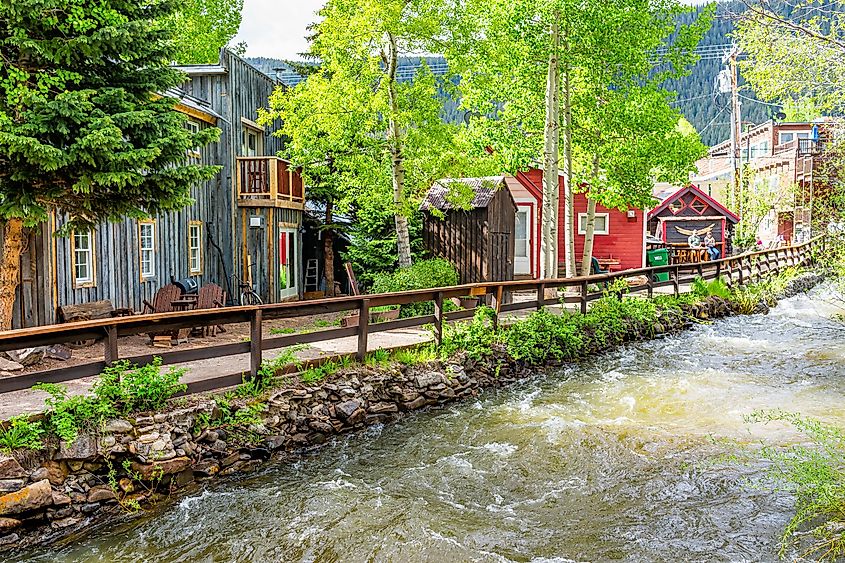 Add in a number of unique and fun festivals like Winter Carnival and College Ski Week and this town is surely one of the best places to spend a winter vacation. And of course one can never go wrong with the truly stunning panoramas and quaint small town atmosphere.
San Diego, California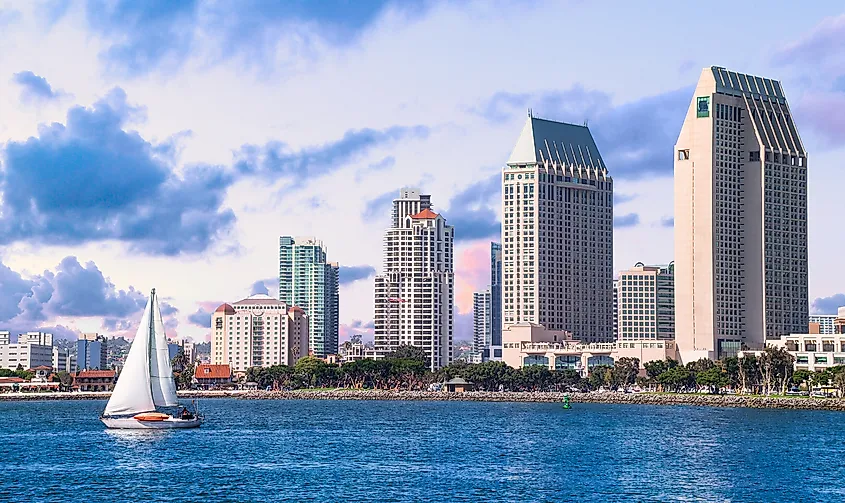 With temperatures in the months of December to March averaging highs of 20 C, San Diego may indeed be just the right place to consider visiting to escape brutal winter conditions. Just a short 30 minute drive from the Mexican border, "America's Finest City", is California's second largest metropolis. Home to a world famous surfing scene and long stretches of golden sandy beaches, San Diego is a culturally rich and naturally stunning ambience to spend a winter in.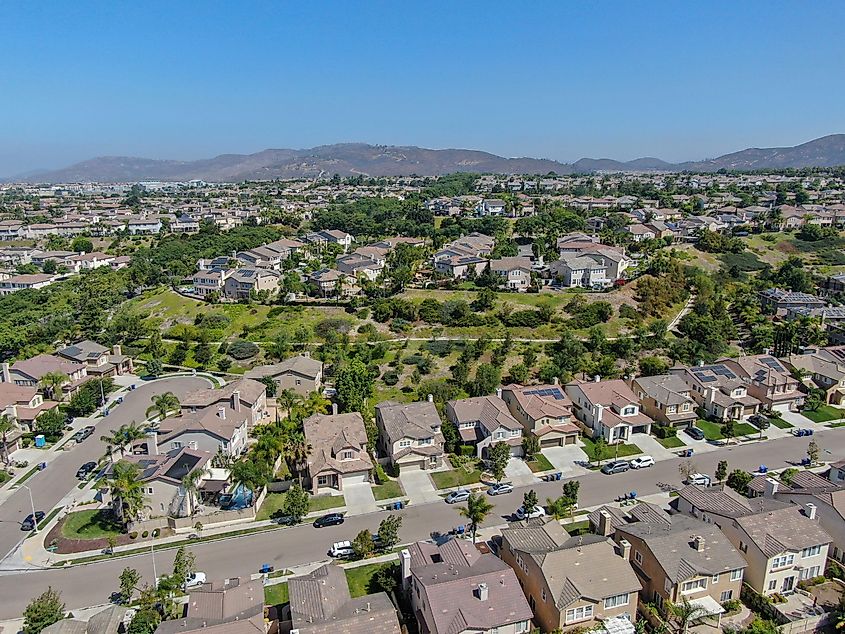 With its many world class festivals, eclectic museums, historic sites, and of course warm and sunny weather, San Diego is indeed a first class destinations perfect for families and solo travellers alike. Stop by the San Diego Zoo (within the beautiful Balboa Park), Sea World Theme Park and Aquarium, or simply enjoy the city's great assortment of restaurants, shopping outlets, and of course a surfing good time.
Boston, Massachusetts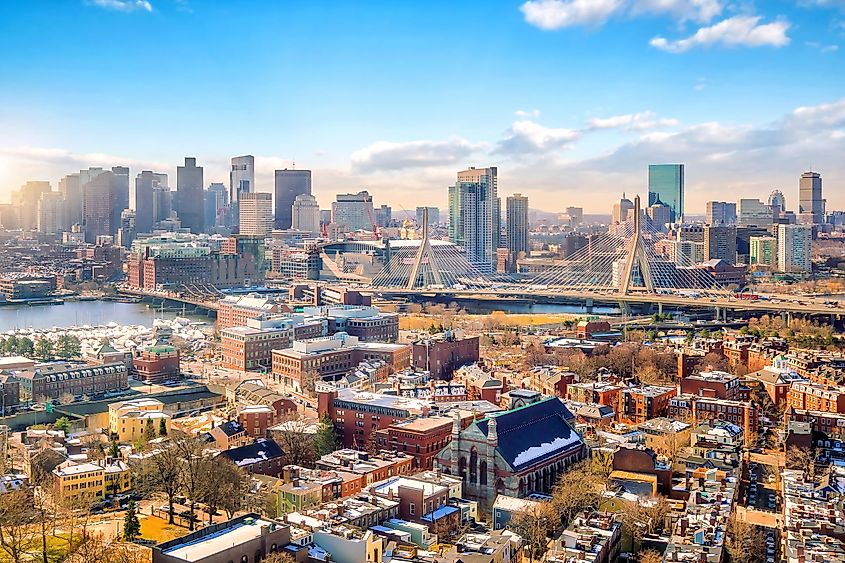 One of America's most historic cities, Boston was established in 1625 and remains one of the very best destinations for everything American history. For those looking for a winter holiday in a most cultural place, than Boston is surely the place to be. With its mild winters and average highs of 4 C, visitors to "Beantown" can enjoy a comfortable place and cool place to explore some of the nation's many historic firsts.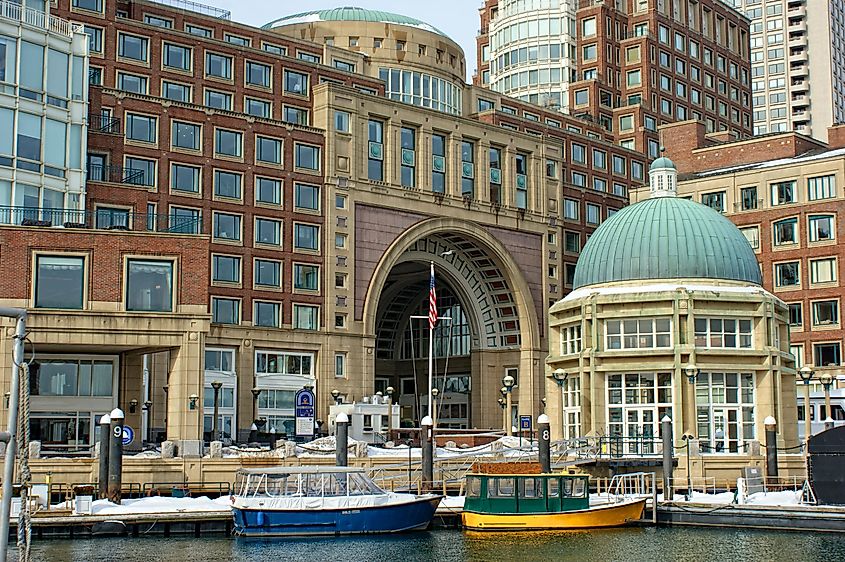 The home of the first public school, library, and subway system, Boston was also at the centre of many important events before and after the American Revolution. Episodes like the Boston Massacre, Tea Party and the Battle of Bunker Hill all indelibly shaped the fledging United States, and history loving tourists will surely love time spent in Boston. Amongst other places to visit include Paul Revere House, Faneuil Hall, and the Beacon Hill neighborhood, making for a most special vacation, even in the winter.
New Orleans, Louisiana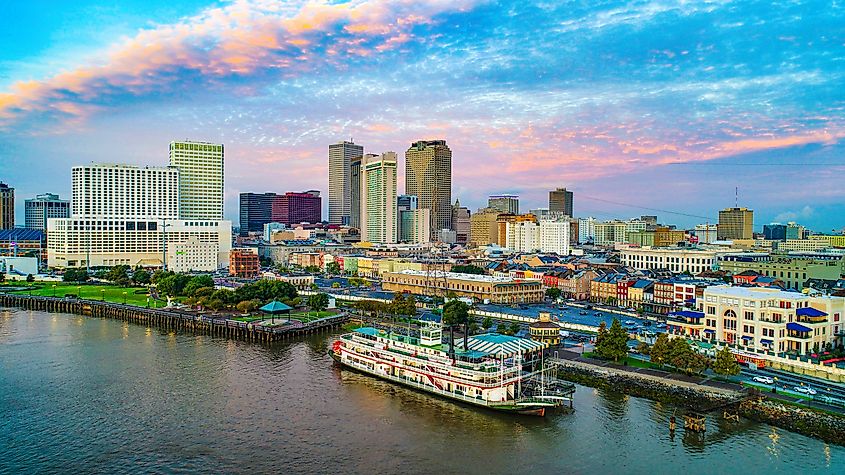 Truly one of the most unique and beautiful cities in the United States,  is an absolute treasure to discover and a great place to escape from cold winters. With average highs of 18 C between December and March, "The Big Easy" is a fantastic place to enjoy plenty of light and warmth that typically evade many people during winter. Full of distinct cuisine, music, dialects and plenty of Caribbean and French history, this city of 384,000 residents is well known for its multicultural identity.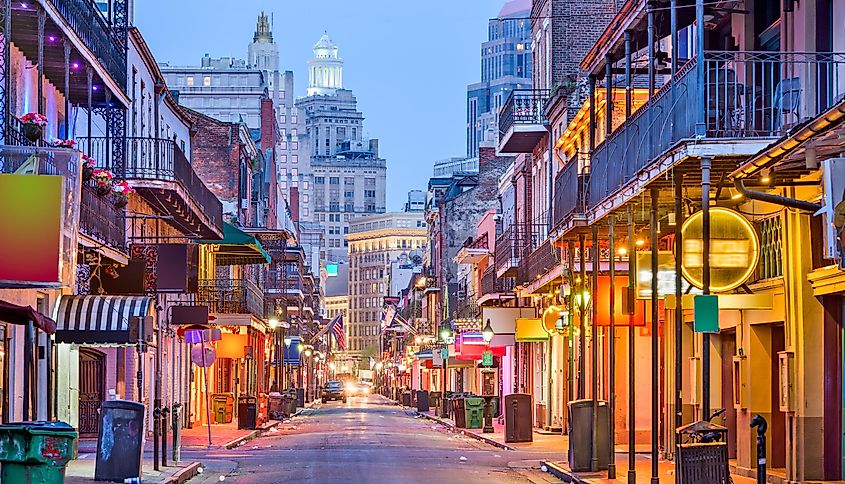 Home to the famed French Quarter (designated as a National Historic Landmark), many buildings in New Orleans showcase beautiful Spanish, French and Creole style architecture. Additionally music lovers will truly be at home here, where music, singing, and dancing are all openly celebrated. As the historic birthplace of many genres including blues and jazz, there is always a beat to be heard in New Orleans. And of course a winter holiday here would never be complete without partaking in Mardi Gras and Carnival celebrations, where the renowned Bourbon Street becomes a non-stop party filled with centuries of traditions.
Washington DC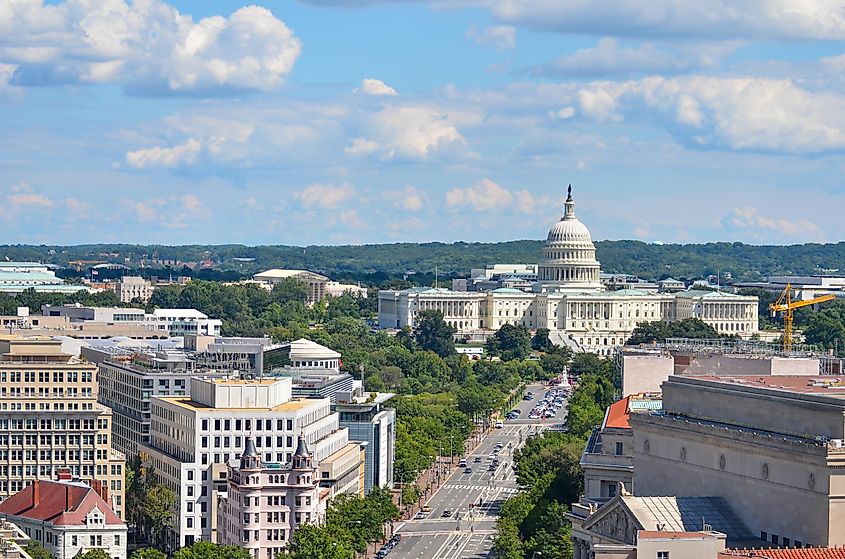 There is never a bad time to explore America's capital city, and with temperatures averaging 10 C from December to March, Washington DC makes for a cool and culturally rich destination for a winter holiday. A federal district, the city is well known for its monuments, marbled buildings, assortment of museums and government offices, and wide boulevards.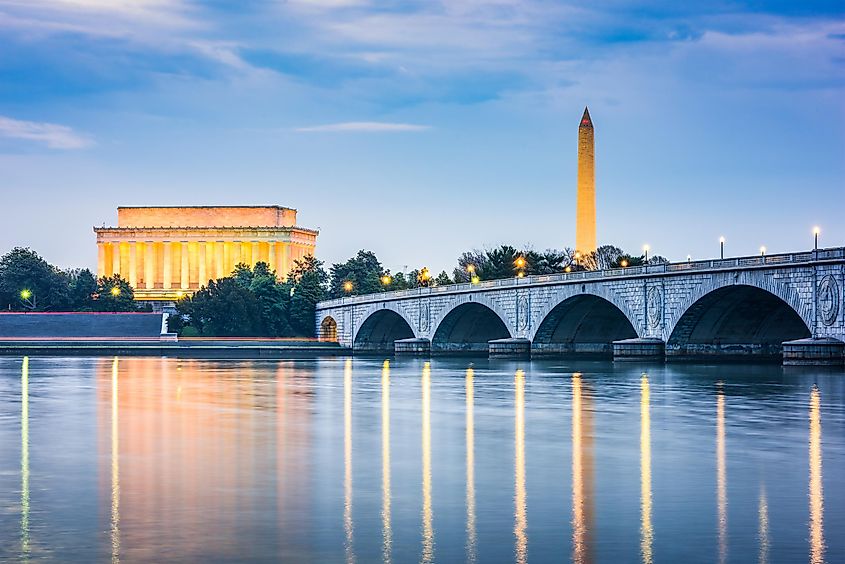 With up to 20 million tourists arriving each year, winter also gives guests beautiful icy vistas of the Potomac River and splendid views of the city's iconic landmarks topped with snow. Enjoy a stay in the very heart of American democracy with tours of such places like the Supreme Court, the Capitol Building, and of course the White House, or simply marvel at the imposing Washington Monument. Spend an afternoon at any of the famed Smithsonian Museums, stroll along the National Mall, or enjoy a most special Christmas market, Washington DC is the perfect place for a cultural winter getaway.
New York, New York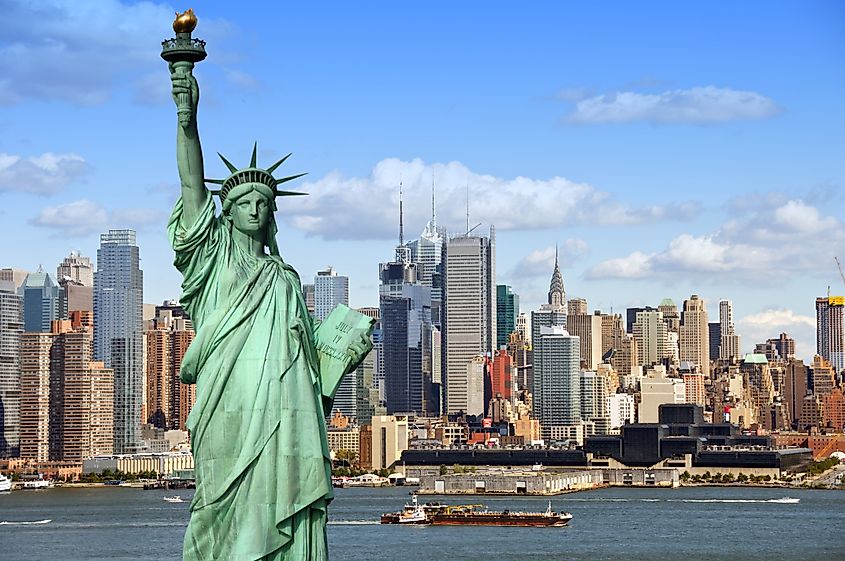 While traveling to New York City may be an expensive endeavor, experiencing the Big Apple in the winter and particularly around Christmas is indeed a most special time. In addition to the abundance of cultural and historic attractions, and numerous famous landmarks to discover, America's largest city also has many specific winter themed activities.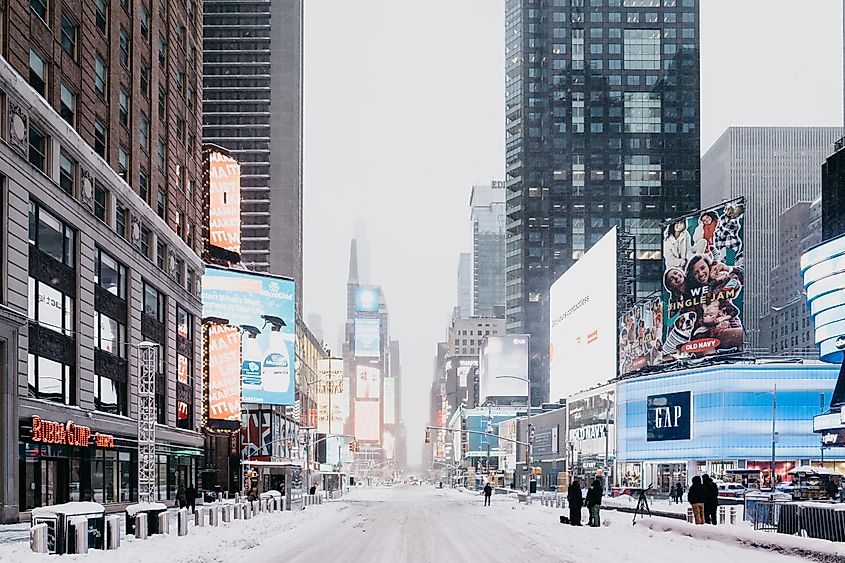 Take a memorable skate at the Wollman Rink in Central Park or at Rockefeller Center in front of the giant 100 foot tall Christmas tree, or perhaps celebrate New Year's Eve with people from all across the world in Times Square. And of course shopping (particularly at Christmas) is always a must when in New York, where some of the globe's best retailers and brands offer their merchandise. Meanwhile when the temperatures are just too cold to be outside, New York's museums are always a welcome destination, while a show at the famed Radio City Music Hall will provide entertainment for the whole family.
Hood River, Oregon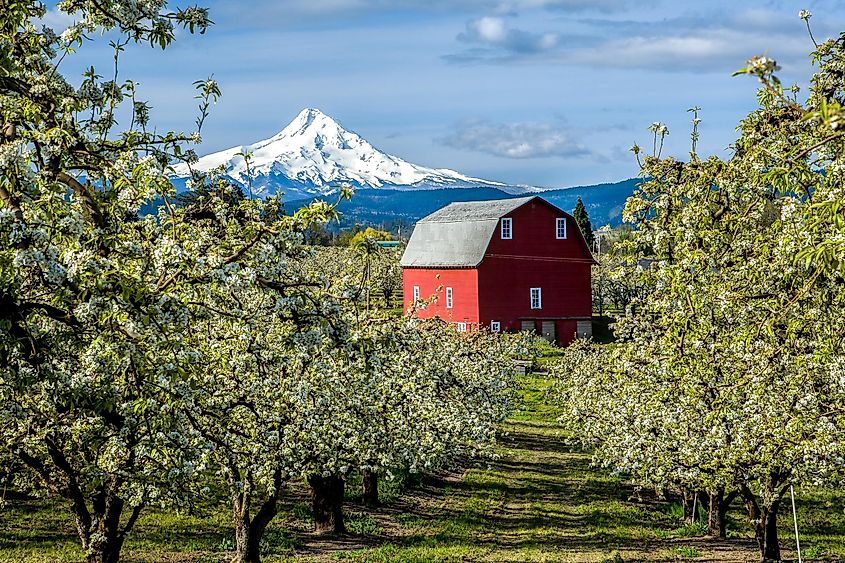 With winter temperatures averaging 7 C, the city of Hood River is a beautiful place to spend a winter vacation. Just an under an hour's drive from the volcanic peak of Mount Hood, Hood River is an outdoor lover's dream with great activities year round. In the winter this town of 8,313 residents is particularly popular with alpinists who head to Oregon's tallest mountain.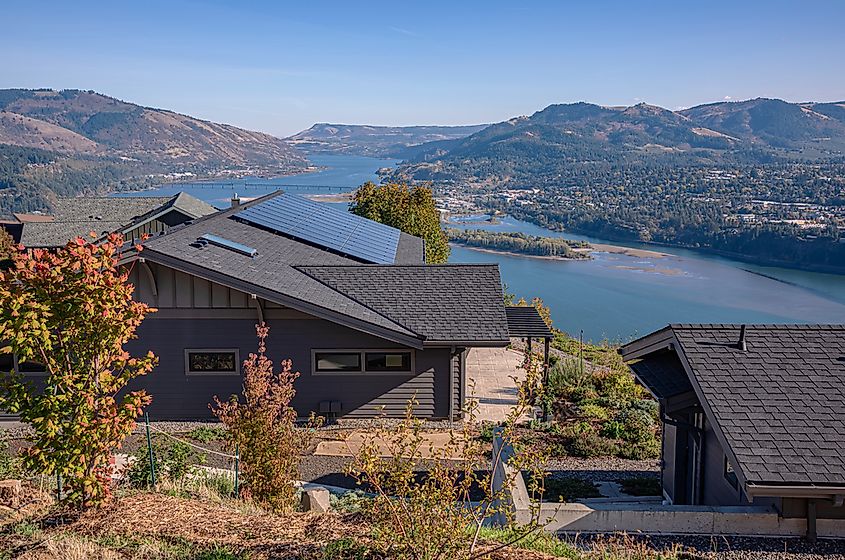 At an elevation of nearly 12,000 feet, skiing, snowboarding, and snowshoeing are all on hand here, while a number of great cabins, chalets and other accommodations fill out the area. In addition the scenery alone is certainly worth a winter visit, with the mighty mountains serving as a most exquisite backdrop.
Whitefish, Montana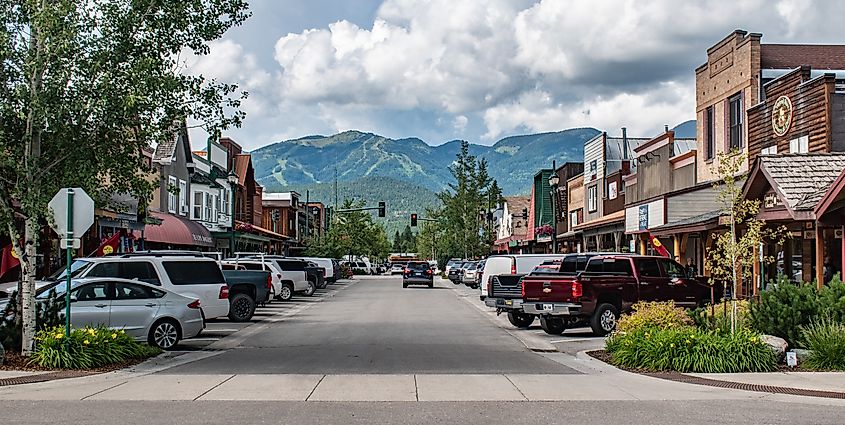 Considered one of the United States' best ski destinations, the town of Whitefish is the ideal place for a winter vacation filled with alpine fun. Enjoy the slopes in the area and in particular the Whitefish Mountain Resort with some 93 runs available. Meanwhile cross country skiing can also be tried at the nearby Glacier National Park, though be sure to follow all avalanche warning signs and safety procedures. And of course any visitor here in the winter cannot forget about the Whitefish Winter Carnival, where a parade, beautiful ice and snow sculptures, and a polar plunge in Whitefish Lake can all be taken in.
Salt Lake City, Utah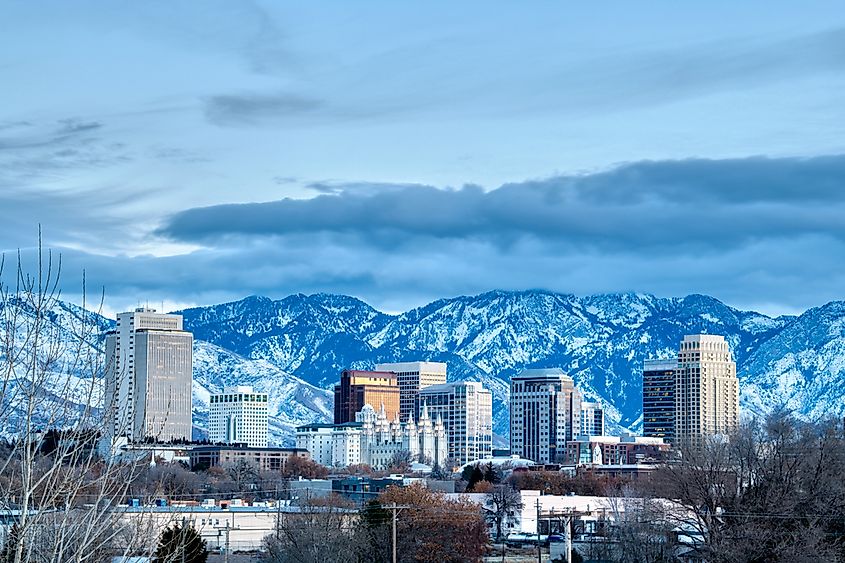 Utah's beautiful capital, Salt Lake City is a splendid place to visit any time of the year, but those looking for a delightful winter holiday will be particularly pleased. Just east of the Wasatch Mountains, skiing, snowboarding, and other winter sports are very popular activities in this part of the country. Host city of the 2002 Winter Olympic Games, in addition to the venues used for the event, visitors can also marvel at the Olympic Cauldron Park where the flame once burned.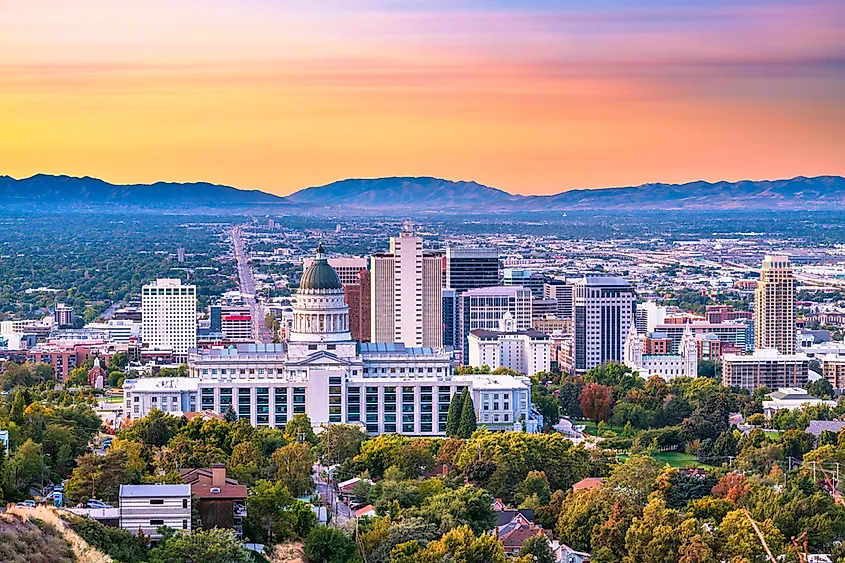 But beyond its winter sports activities, tourists can always enjoy Salt Lake City's abundance of museums, shopping centres, and most special Mormon heritage. The striking Temple is one of the town's most beautiful structures and reflects the past and present of this culturally rich metropolis.
When planning a winter vacation in the United States, many options are available for the tourist with a wide range of interests. Whether it is to seek great winter sports, vistas, and snow covered mountains, or simply to escape the cold and enjoy a warm climate, these great American destinations should satisfty any winter traveller. Full of wondrous culture and fun, one's next winter vacation has never been more exciting.