When you travel to Europe, there are certain things you expect to see: quaint villages with winding streets, centuries-old churches and castles, and maybe even a few vineyards thrown in for good measure. But what if you didn't have to cross the pond to get your European fix? These nine American towns will make you feel like you're in the Old World—without having to deal with pesky jet lag.
Frankenmuth, Michigan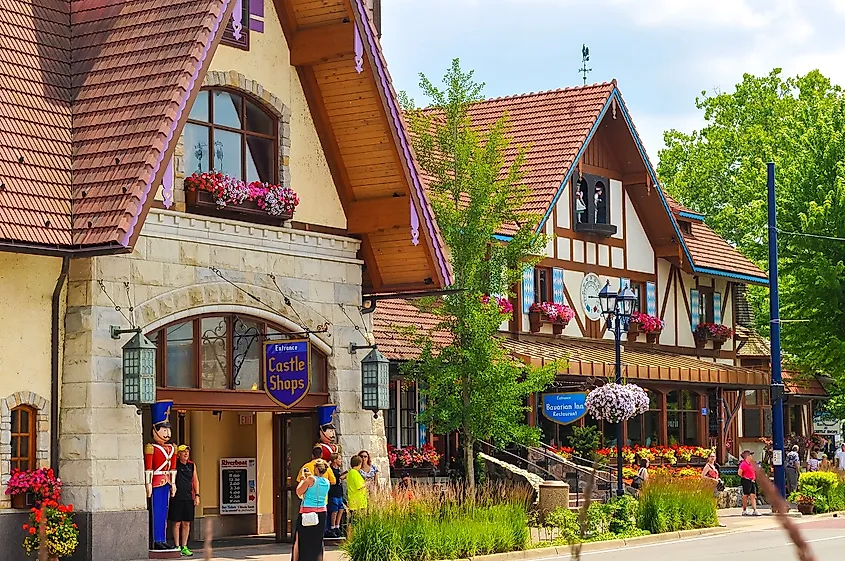 A German-inspired town, Frankenmuth is located in the "little Bavaria" region of Michigan. This charming community is home to a number of traditional German attractions, including a replica of the Glockenspiel clock tower and the world's largest ChristKindlMarkt (Christmas market).
Visitors to Frankenmuth can enjoy German food and beer, listen to live Bavarian music and shop for traditional German gifts. It's the perfect place to enjoy some authentic German culture—without having to leave the States.
Leavenworth, Washington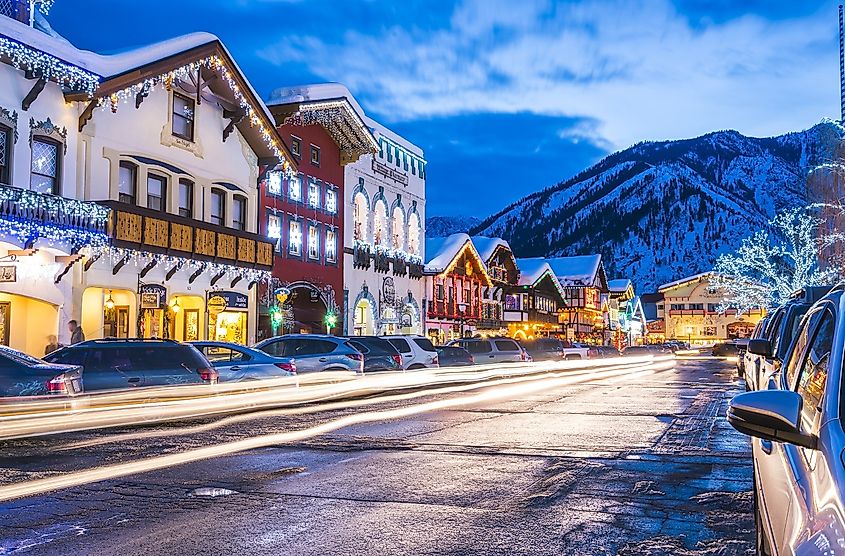 This small town in Washington State may look like it belongs in the Alps, but it's actually located just 2 short hours from Seattle. Picture an American town with red roofs, cobblestone streets, and old-world charm. Now picture that same town nestled in the Cascade Mountains and you have a pretty good idea of what Leavenworth, Washington looks like.
The town is filled with Bavarian-style architecture, making it look like you've stepped right into a scene from Heidi or The Sound of Music. There are also plenty of shops and restaurants to explore and outdoor activities to enjoy in the nearby mountains.
Whether you're looking for a unique place to visit in the Pacific Northwest or you're just a fan of all things Bavarian, Leavenworth is definitely worth a stop.
Helen, Georgia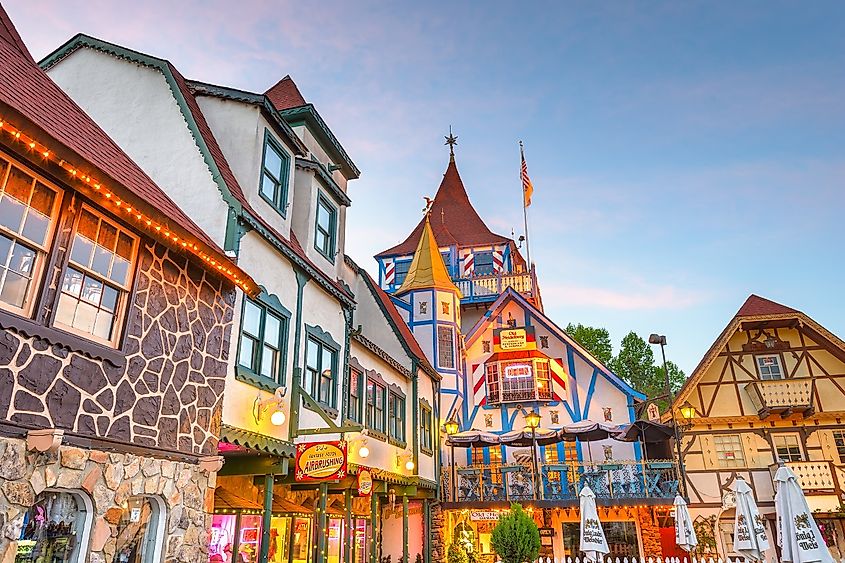 This little town in North Georgia looks like it was plucked straight out of the Black Forest—and that's no accident. When Helen was founded in the early 1900s, its founders wanted to create a replica of a German village to attract tourists.
Nowadays, Helen is a popular destination for both locals and out-of-towners alike, and its Alpine architecture is undeniably charming.
Solvang, California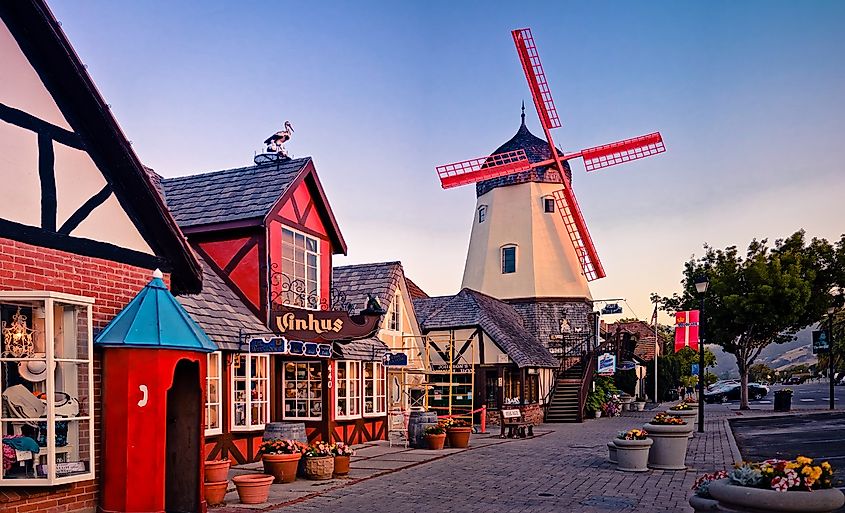 This Southern California town was originally settled by Danish immigrants in 1911 and still retains its Old World charm. From the thatched-roof cottages and half-timbered houses to the windmills and bakeries, Solvang looks like it could be straight out of a fairy-tale. No wonder it's often referred to as "Little Denmark."
In Solvang, you can stroll down charming streets lined with cafes and shops selling Danish goods. There's even a replica of Copenhagen's Little Mermaid statue. And if you get hungry, you can enjoy some authentic Danish cuisine like flæskesteg (roast pork) or smørrebrød (open-faced sandwiches).
Carmel-by-the-Sea, California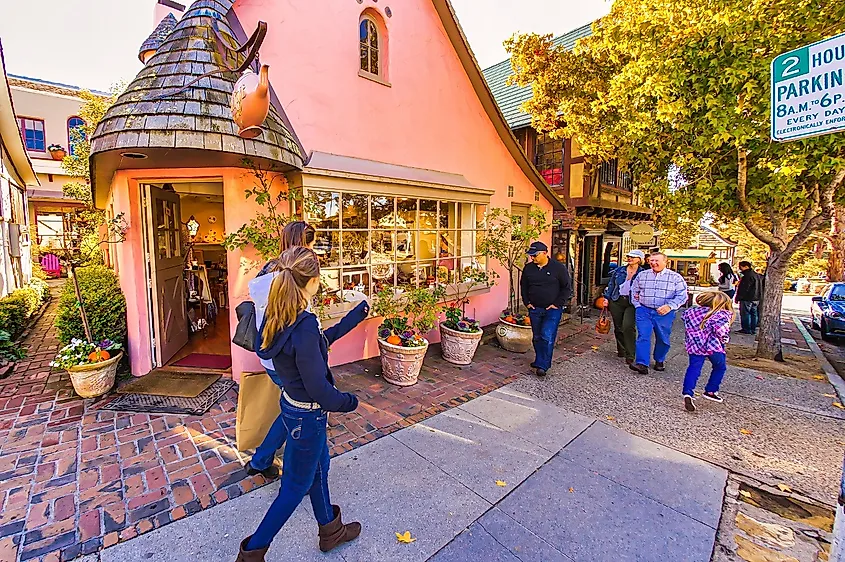 Carmel-by-the-Sea, or simply Carmel, is a small town located in Monterey County, California. Though it is only a few square miles in size, Carmel is well known for its natural beauty and European-style architecture.
Carmel's streets are lined with beautiful old buildings, many of which date back to the town's early days. The houses are typically built in a blend of Renaissance charm and Mediterranean charisma, with stucco walls and red tile roofs.
The town's main drag, Ocean Avenue, is a great place to do some shopping or grab a bite to eat. There are also plenty of art galleries and museums to explore.
If you're looking for a taste of Europe in the United States, Carmel-by-the-Sea is the place for you!
Pella, Iowa
This Midwestern town was founded by Dutch immigrants in 1847, and it still retains its Dutch heritage.
The town is home to several Dutch-themed attractions, including a windmill and the Pella Opera House. Visitors can also take a tour of the Pella Historical Village, which recreates what the town would have looked like in the 1800s. If you're looking for a taste of Europe without having to travel overseas, Pella is the perfect place to visit.
New Glarus, Wisconsin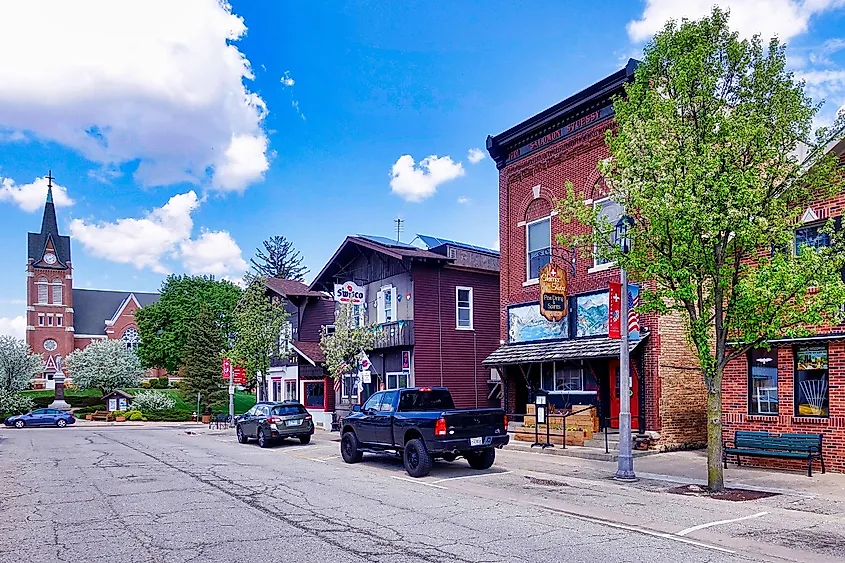 With its Swiss-style architecture and alpine setting, New Glarus looks like it would be more at home in the Swiss Alps than in the Midwest. But this is just one of the many things that make New Glarus unique.
The town was founded in 1845 by Swiss immigrants who were escaping an economic crisis in their homeland. Today, New Glarus is known for its Swiss heritage – and its beer! The New Glarus Brewing Company is one of the most popular tourist destinations in town, and their Spotted Cow beer is a Wisconsin favorite.
From the picturesque alpine houses and quaint shops to the delicious Swiss cheese and chocolate, New Glarus is the perfect place to get your Swiss fix.
St. Augustine, Florida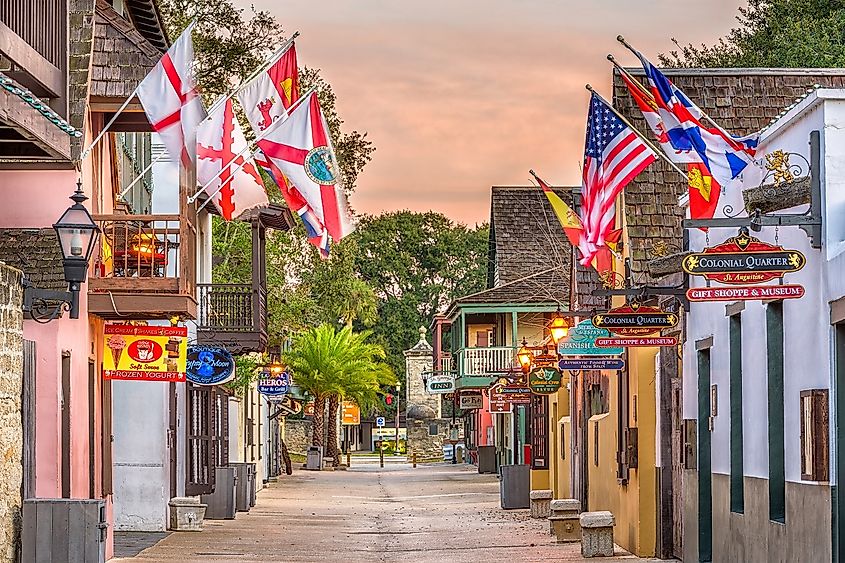 With its Spanish colonial architecture, narrow streets, and quaint cafes, it's no wonder St. Augustine is often referred to as the "Nation's Oldest City." Founded in 1565 by Spanish explorer Don Pedro Menendez de Aviles, St. Augustine has a long and rich history. And its European roots are evident in every aspect of the town, from its architecture to its food.
If you're looking for a little slice of Europe right here in the States, St. Augustine is the place for you. Here you'll find everything from horse-drawn carriages to cobblestone streets to open-air markets. And of course, no visit to St. Augustine would be complete without taking a tour of the famous Castillo de San Marcos, the oldest masonry fort in the country. So, whether you're looking for history, culture, or just a charming place to relax, St. Augustine is sure to please.
Fredericksburg, Texas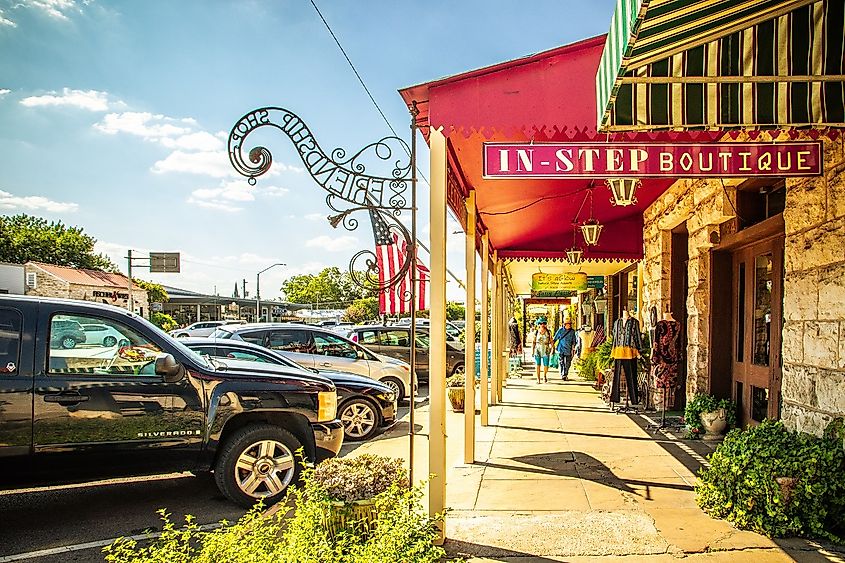 This small town in the Texas Hill Country was founded by German immigrants in 1846, and it still has a strong German influence. With its cobblestone streets and old-fashioned buildings, Fredericksburg feels like a step back in time.
The town is home to many historical sites, including the Vereins Kirche museum. Fredericksburg is also known for its wineries and vineyards, as well as its lively downtown area full of shops and restaurants.
From the traditional German architecture and quaint shops to the delicious German food and annual festivals, Fredericksburg is the perfect place to enjoy some authentic German culture—without having to cross the Atlantic. If you're looking for a taste of Europe in the United States, Fredericksburg is the place to go.
In Summary
Are you ready to explore some of America's most charming European-inspired towns? From the East Coast to the West, we've got you covered. Don't forget to share your photos with us on social media—we love seeing your travel pics! Do you have any tips or tricks for exploring these towns? Let us know in the comments below!