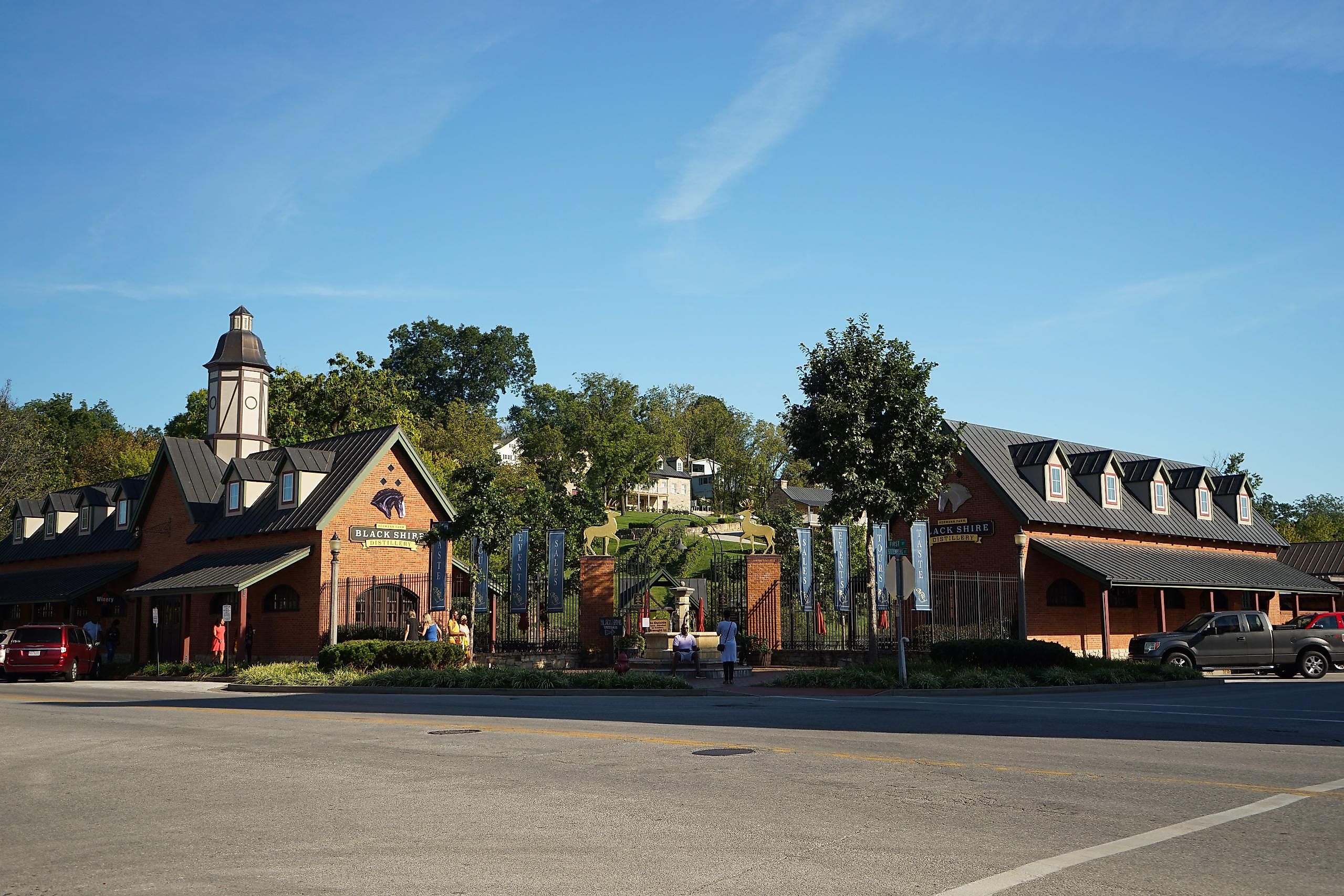 8 Most Scenic Road Trips to take in Missouri
No, a road trip in Missouri will not involve wading through an endless, flat and boring terrain. Nicknamed "Show-Me State," Missouri is home to charming small towns, several rudy hills, and unique outdoor playgrounds. And then barbecue. This is the state where visitors will find two great American styles of barbecue: The Kansas City style and the St. Louis style. Then again, Missouri rivers are many and stunning—besides the state being home to arguably the most celebrated American author in history. Here is the truth. The best way to explore Missouri's beauty is through a road trip. The scenery around the Lake of Ozarks is particularly breathtaking. Read this article to discover the 8 most scenic road trips to take in Missouri.
Route 19 from Salem to Eminence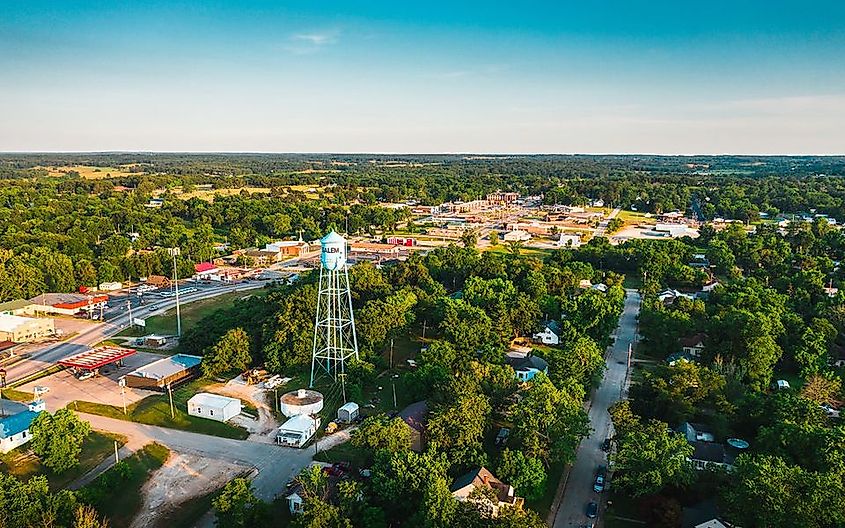 The location of this stretch is a pointer to its road-trip worthiness. This drive transports one through the Missouri Ozark region— regarded by many to be among the most picturesque in the state. Route 19 from Salem to Eminence could just be the best part of the Missouri Ozarks. The distance from Eminence, the "Canoe Capital of the World," to Salem, a charming Missouri stunner nestled between the Current and Meramec rivers is about 43 miles. Ordinarily, that is a distance of just under one hour. However, because of its meanders, spectacular foliage, and a backdrop that will not fail to elicit continuous goosebumps, a road-tripper may find himself spending significantly more hours on this road. The fact this road cuts through parts of the 1.5 million-acre Mark Twain National Forest—as well as sections of the Ozark National Scenic Riverways — makes it almost an irresistible temptation.
From Leasburg to Salem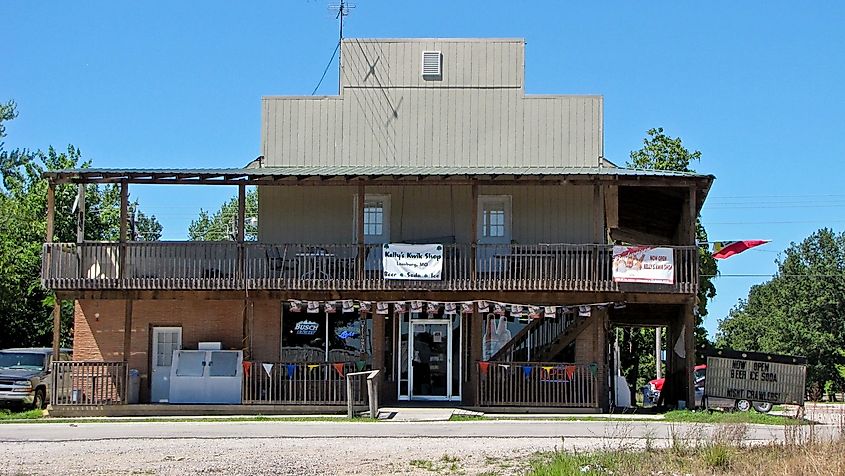 This surreal stretch in the Missouri Ozarks is also a top contender for the most scenic road trip in the state. Road trippers will be assailed with goosebumps right from Leasburg, a drowsy town located in Missouri's Crawford County—to Salem, about 48 miles away. Meandering through the majestic stillness of the Ozarks will both be a therapeutic experience and a heart-ravishing adventure. The kaleidoscope of color, especially in fall, the cascading ridges, and the sea of trees, makes the beauty of this stretch postcard perfect. Attractions on the way include the Onondaga Cave State Park, off of Route H — where one can enjoy an hour or two either fishing or swimming. Then again, this property is home to some awesome cave tours no one will want to miss.
From Hermann to St. Charles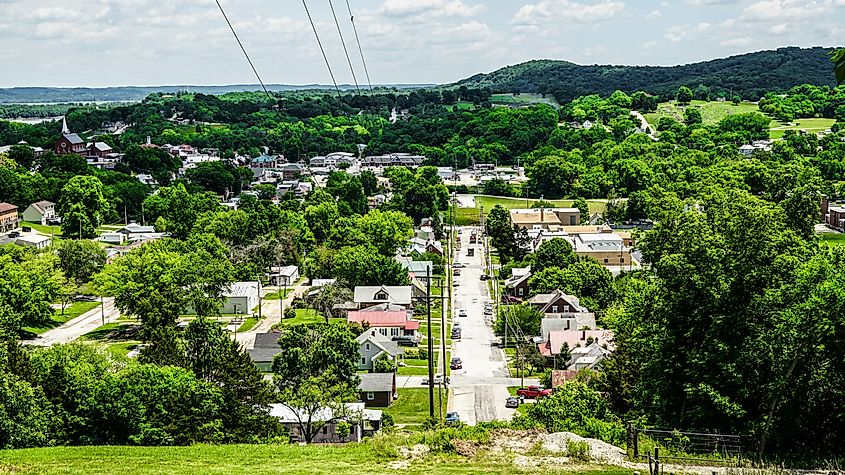 Awesome red-brick buildings, a pleasurable, walkable downstreet, and an adorable touch of greenery, define Hermann, a small, Missouri charmer nestled on the banks of the longest river in North America. A road trip that starts from such a place can only get better. Meandering through Highway 94, this road follows the course of the Missouri River, cutting through a sea of peaceful vineyards — and unbelievably panoramic vistas — through to St. Charles, about 60 scenic miles away. Roadtrippers will want to pull over at Augusta, the first spot in the country to officially bear the designation American Viticultural Area. As is often the case, viticultural areas are among the most picturesque in the country. Fortunately, this stretch easily lives up to expectations.
From Hannibal to Louisiana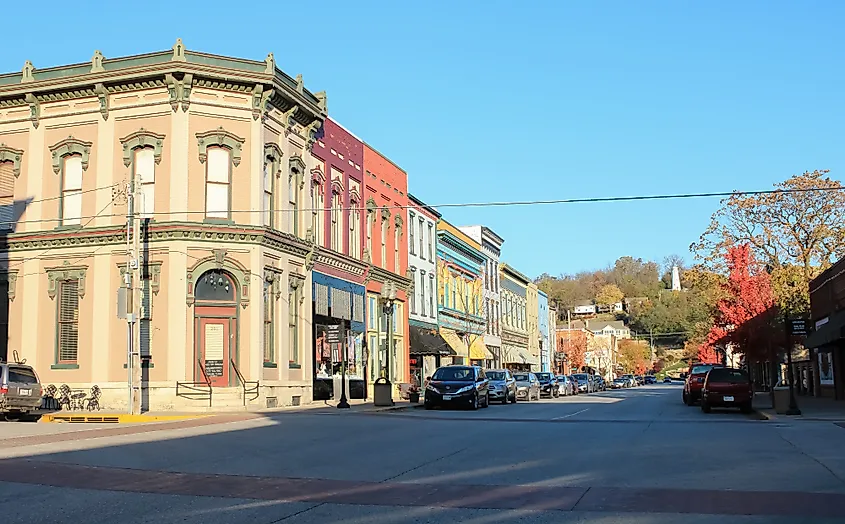 No American needs to be introduced to Hannibal. This is because Hannibal is the birthplace of Mark Twain, arguably the most celebrated author in the history of the United States. A trip to Hannibal will feature a noticeable Mark Twain theme. There is the Mark Twain Memorial Bridge, Mark Twain Lake, Mark Twain Boyhood Home and Museum, Mark Twain everything.  Roadtrippers will need to fill the tank at this historic allurer and then rev up the engine to Louisiana through Highway 79. Time will come to a standstill on a stretch that has been called "Fifty Miles of Art." Running along the "Big Muddy," the gasp-inducing landscape here features towering limestone bluffs, rolling hills, and soaring bald eagles.
From Potosi to Ironton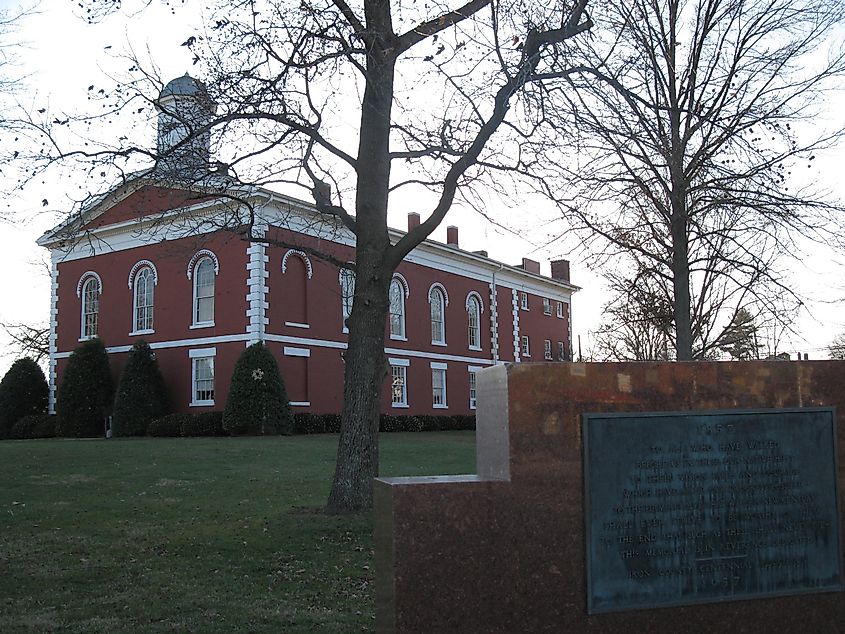 Another stretch of asphalt that will excite a Missouri road tripper is the one that goes through Highway 21 from Potosi, one of the most haunted small towns in the Cave State, all the way to Ironton, a Missouri charmer secreted in the picturesque Acardia Valley. This trip will take one through Caledonia in the heart of the Bellevue Valley, a jewel of a town that is choke-full of antique charm — and which looks charmingly frozen in time. At the end of this scenic trip is a triad of towns: Pilot Knob, Ironton, and Arcadia—all set in the spectacular backdrop of the St. Francois Mountains. If time is not a factor, outdoor enthusiasts will have a blast sampling the numberless adventures in this region.
From Union to Sedalia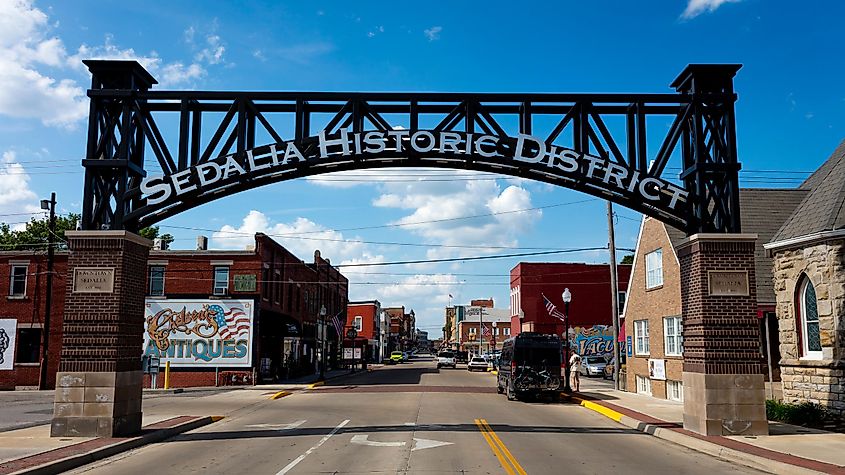 A list of Missouri road trips cannot be complete without a mention of the Highway 50 stretch between Union and Sedalia. For any American road tripper, an experience on Highway 50 is a rite of passage. Considered the backbone of the United States, this iconic road is a true masterpiece of civil engineering. Because some sections of Highway 50 are encircled by vast, desolate fields, this road has been christened "the Loneliest Road In America." In a panoramic trip that takes not less than two hours, one will marvel at Missouri's wind-swept prairies, go through St. Louis — and on to Sedalia. It will be important to pull over at St. Louis, however, and spend some time at the Gateway Arch. This monument memorializes St. Louis's role in the country's westward expansion—and is the tallest monument in the Western Hemisphere.
Glade Top Trail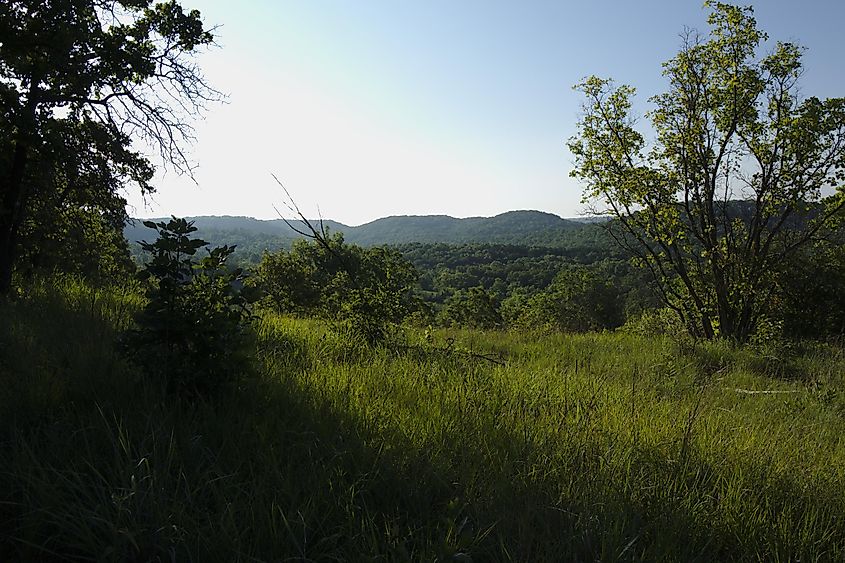 Glade Top Trail is a 23-mile gravel road that meanders through a stretch of rustic scenery no Missouri road tripper will want to miss. While many road trippers may prefer driving on asphalt roads which come with an ambience of 21st-century modernity, there is something uniquely special about gravel roads. For starters, gravel roads are enchanting because of their Old-world feel. Memories of years gone by — and of simpler times — are impossible to dislike. Then again, meandering through Mark Twain National Forest, Glade Top Trail is the only National Forest Scenic Byway in Missouri. The all-weather road twists through narrow ridge tops and quiet woodlands. Also, this road is dotted with many lookouts where one can pull over, and take in the panoramic views, that, on a clear day, can reach forty miles south to the Boston Mountains in Arkansas.
Kansas City to Weston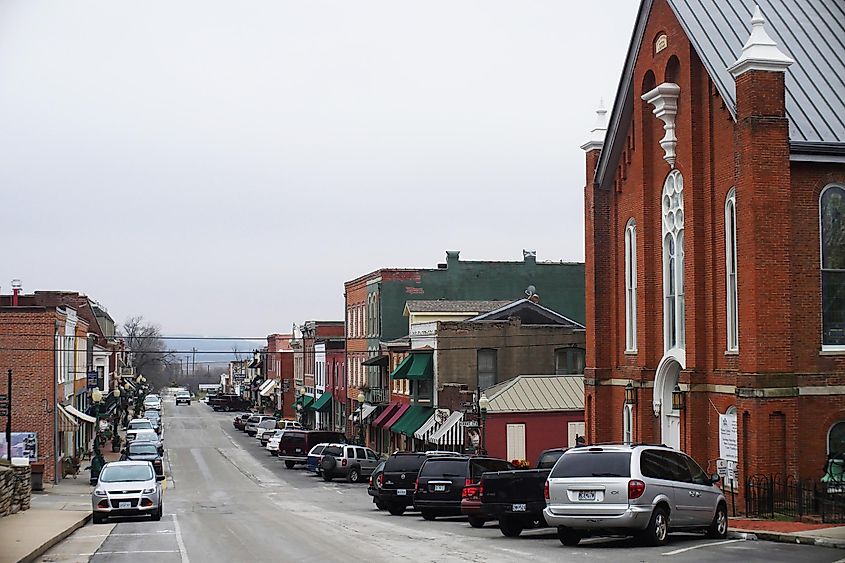 Kansas City to Weston is also another section that will make for a dream road trip. Comprising about 33 miles, this panoramic adventure begins at Kansas City, the Barbecue Capital of the World and terminates up north at Weston, a beautiful riverside town which is home to the oldest continuously operated distillery in the United States. History buffs will be thrilled to learn that the entire town of Weston is listed on the National Register of Historic Places. On reaching the climactic end of this breathtaking ride, a road tripper may not want to switch off her ignition before checking out Weston Bend State Park, located just outside of town. While this trip will be quite an adventure at any time of the year, a fall trip will be more memorable.
The Takeaway
Making up what is affectionately called "America's Heartland," Missouri is regrettably, one of the states that sight-seers often overlook. While it does not get a rosy reputation, Missouri boasts several attractions that will efficiently dispel myths concerning its appeal—and in a way that only a road trip can. Whether one will want to explore Route 19 from Salem to Eminence—or the Glade Top Trail that is a step back into the past, a Missouri road tripper has many exciting options.