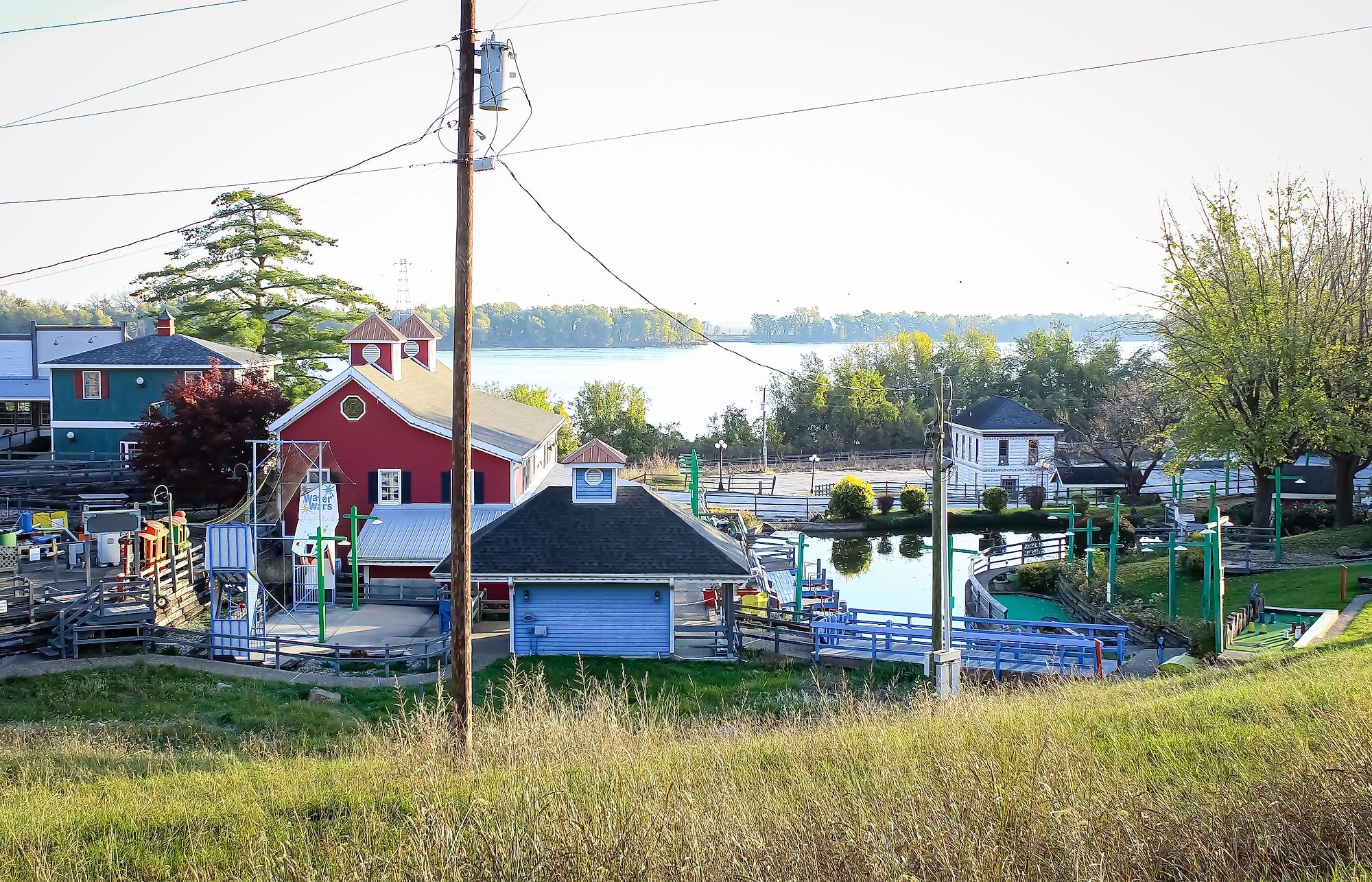 Hannibal, Missouri, is a small city located along the Mississippi River northeast of Missouri in Marion County. Hannibal is one of the greatest tourist spots in Missouri and the surrounding region. The city is best known for being the childhood home of famous author Mark Twain and the setting for his books about Tom Sawyer and Huckleberry Finn. The motto of the city is "America's Hometown," and it is a welcoming place for anyone to explore and enjoy.
Geography Of Hannibal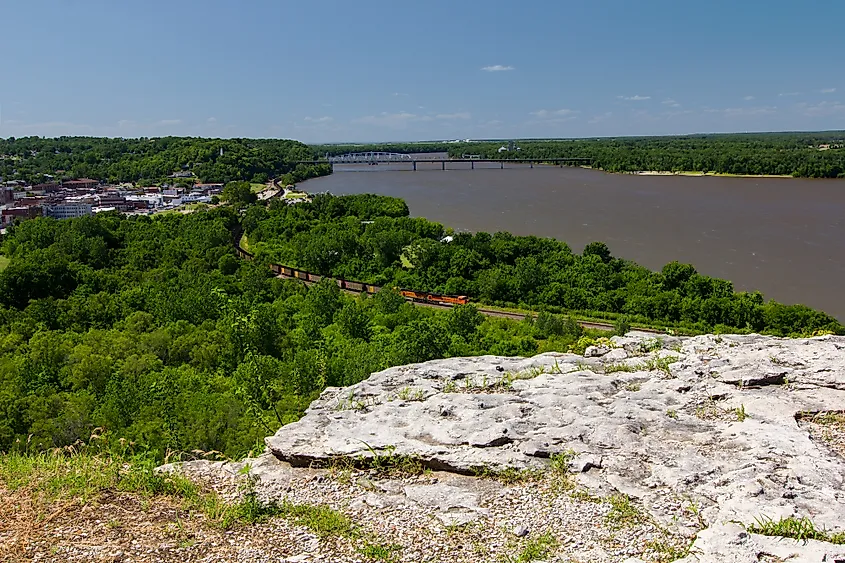 Hannibal is a city in Marion and Ralls counties in the U.S. state of Missouri. The city is mostly in Marion County, with a small portion in the south stretching into Ralls County, and it is the largest city in Marion County. Hannibal is bounded on its east side by the Illinois stateline, separated from the state by the Mississippi River. The Mississippi River is the second-longest river in North America, stretching around 2320 miles from its source near north-central Minnesota. Hannibal is north of the river's confluence with the Missouri River near St. Louis, Missouri. Originally designed for river transportation, the city is now linked to car traffic through Interstate 72 and U.S. Routes 24, 36, and 61. Hannibal is about 100 miles (160 km) west of Springfield, Illinois, 210 miles (340 km) east-northeast of Kansas City, and about 100 miles (160 km) northwest of St. Louis, which also borders the Mississippi.
Climate Of Hannibal
The Köppen climate classification system classifies Hannibal as Dfa, suggesting that it has a humid continental climate. Hannibal has warm to hot summers that are frequently humid and chilly to occasionally cold winters. All year, the average temperature in Hannibal is 56.0 °F (13.2 °C), with July being the hottest month with an average high of 88.0 °F (30.8 °C) and low of 69.0 °F (20.4 °C), and January being the coldest month with an average low of 24 °F (-4.4 °C) and high of 39 °F (4.9 °C). Although Hannibal experiences consistent rainfall, there is significant seasonal variation in monthly precipitation. The city experiences the most rain in May, with an average rainfall of 4.1 inches (104 mm), and the least rain in January, with an average rainfall of 1.0 inches (25.4 mm). The average rainfall throughout the entire year is 33 inches (838 mm).
Brief History Of Hannibal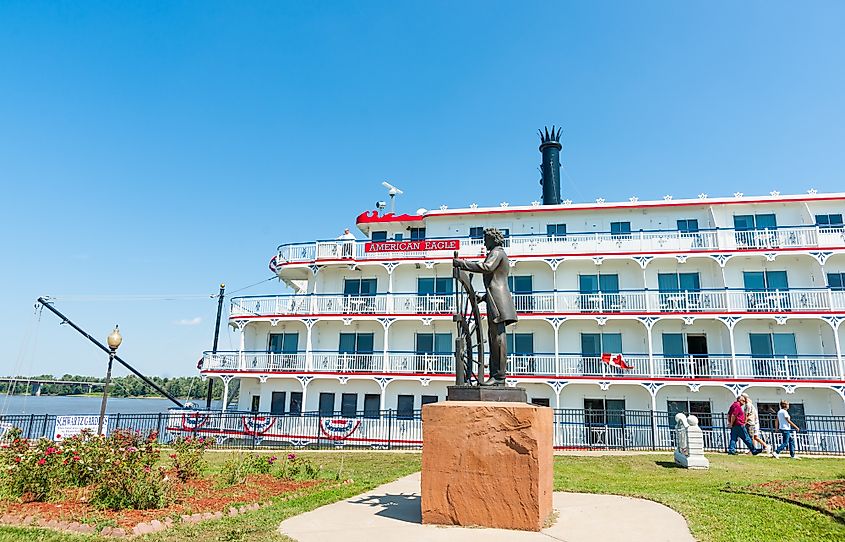 Various indigenous Native American tribes originally inhabited Hannibal's site until European-American settlers began to colonize the area in 1803 after the U.S. acquired Louisiana Territory in the Louisiana Purchase. In 1819, Moses Bates laid out the city of Hannibal, naming it after the Hannibal Creek, which is now known as Bear Creek. The name Hannibal comes from the ancient Carthaginian hero, Hannibal, who fought in the Second Punic War during ancient Roman times. The city slowly grew from a population of 30, and by 1846, Hannibal was Missouri's third-largest city. The St. Joseph Railroad, a railroad organized by John M. Clemens (Mark Twain's father), was built to connect to St. Joseph, Missouri's second-largest city at the time, to the west. The construction of railroads and the expansion of the steamboat industry on the Mississippi River stimulated Hannibal's economic growth.
Hannibal was also the historic childhood home of world-renowned author Samuel Clemens, commonly known as Mark Twain, and served as the backdrop for several of his writings, including the famous books The Adventures of Tom Sawyer and The Adventures of Huckleberry Finn.
Demographics Of Hannibal
Hannibal had a population of 17,108 people according to the 2020 U.S. Census, a minor decline from the city's population of 17,916 in 2010. Hannibal's population is 52.3% female, with the rest being male or unspecified. The key ethnic demographics are as follows: 87.8% of the population is White, 6.2% is Black or African-American, 0.2% is Asian, and 2.4% is Hispanic or Latino. Hannibal inhabitants have a median family income of $46,504, while 19.1% of the population lives below the federal poverty level. The population per square mile in the city is 1,138.6 (439.6 people per square km).
Economy Of Hannibal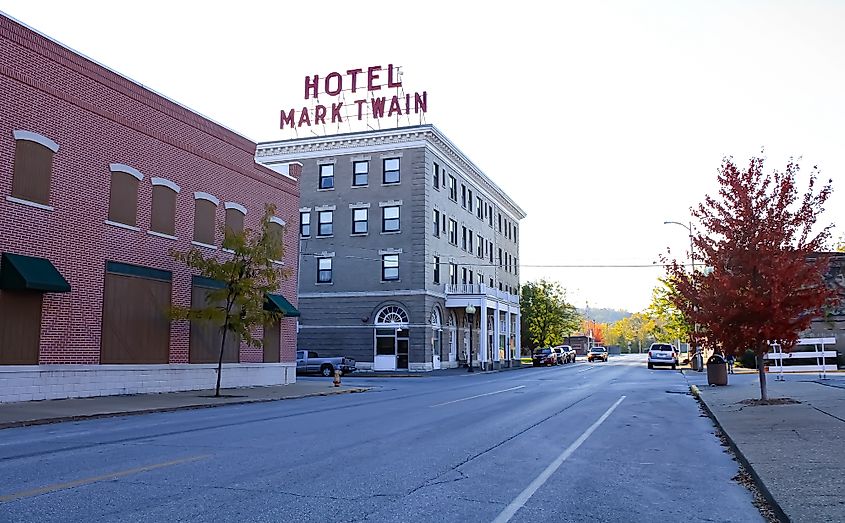 Hannibal's economy is primarily focused on agriculture and tourism. Hannibal has a number of local agricultural industries, including General Mills, which was ranked 69 out of the 100 best companies to work for by Fortune magazine in 2008. Because Samuel Clemens resided there during his childhood and immortalized the town under his pen name, Mark Twain, tourism is a key element of Hannibal's economy. Two of the city's primary attractions are the Mark Twain Boyhood Home & Museum and the Mark Twain Cave.
Attractions In Hannibal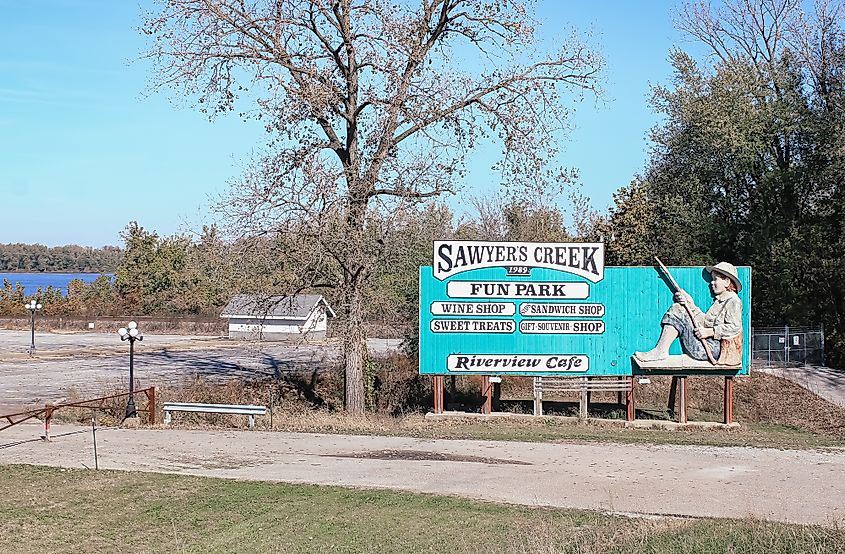 Since tourism is such a big industry in Hannibal, there are many different attractions for tourists to visit, many of which focus on legendary author Mark Twain. Mark Twain memorials include his boyhood house and museum, the John M. Clemens Justice of the Peace Office, the Becky Thatcher House, and the Pilaster House. One mile south of the city lies Mark Twain Cave, a rumored refuge for famous train-robber Jesse James and an Underground Railroad site for escaping slaves.
Jackson's Island, an adventure setting for Mark Twain's renowned characters Tom Sawyer and Huck Finn, is located on the Illinois side of the Mississippi River. Mark Twain State Park, 25 miles southwest of Hannibal, preserves Twain's two-room cabin birthplace in Florida, Missouri. In July, Tom Sawyer Days, an annual celebration with a national fence-painting competition, is held.
Lover's Leap is a popular cliffside overlooking the Mississippi River and downtown Hannibal. The name derives from a local folktale about two Native American lovers who were barred by their respective tribes from marrying one another and, when trapped at the top of the cliff, embraced each other and jumped off.
Hannibal has a rich history with Mark Twain and his famous characters, which is what has earned the city an excellent reputation that attracts visitors annually. Small yet sweet, the city has and continues to live up to its motto of "America's Hometown."