Missouri, the state in the heart of America, is often overlooked as an affordable destination for senior living. The state's second-largest city, St. Louis, was listed by U.S. News and World Report as one of the "Best Places to Retire Under $400,000" and among the top ten most affordable cities to rent. Springfield was rated among the best places to retire under $100,000, while the overall cost of living in Missouri is 16.3% lower than the national average. Retire in Missouri and have Social Security retirement income fully exempt from taxes if you make less than $85,000, or $100,000 if you are filing jointly. 
There are an abundance of opportunities to retire on any budget, whether you buy or rent, in Missouri's many small towns, which are the soul of the "Show Me State." You will be surrounded by rich nature, history, and architecture, with many sports teams to cheer on with your family or retired friends. The small towns prevail in southern hospitality, midwestern charm, and scenic views, with continued adventures for all tastes during the golden years. These are the 13 best small towns to retire in Missouri.
Carthage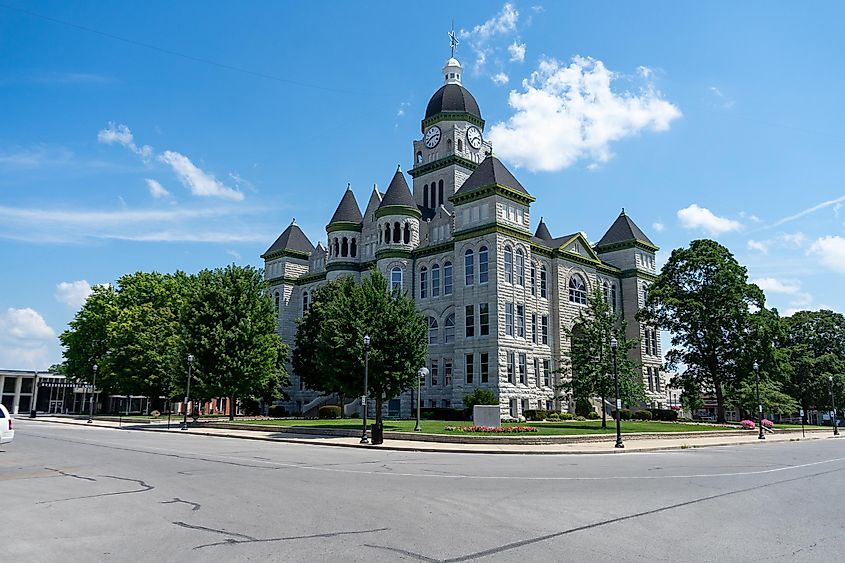 Carthage is among the most charming towns in the state, worth a vacation for anyone or a test drive for the to-be retirees. This Missouri town was established in 1842, and following its complete burndown during the Civil War, Carthage was reconstructed with many new attractions. Seek out sites and sights for all ages, like Civil War Ranch, the Battle of Carthage Civil War Museum, Red Oak II, and Whisler's Drive-Up. The Precious Moments Chapel & Gardens really is precious, as are the interesting historic homes lining the streets. With a median home value of $88,600, you can buy your own place and enjoy living in this quaint community steeped in history. With a population of just 14,746 and 13% over 65, you can make friends and immerse yourself in the small town atmosphere while hosting others or heading out to local bars and cafes.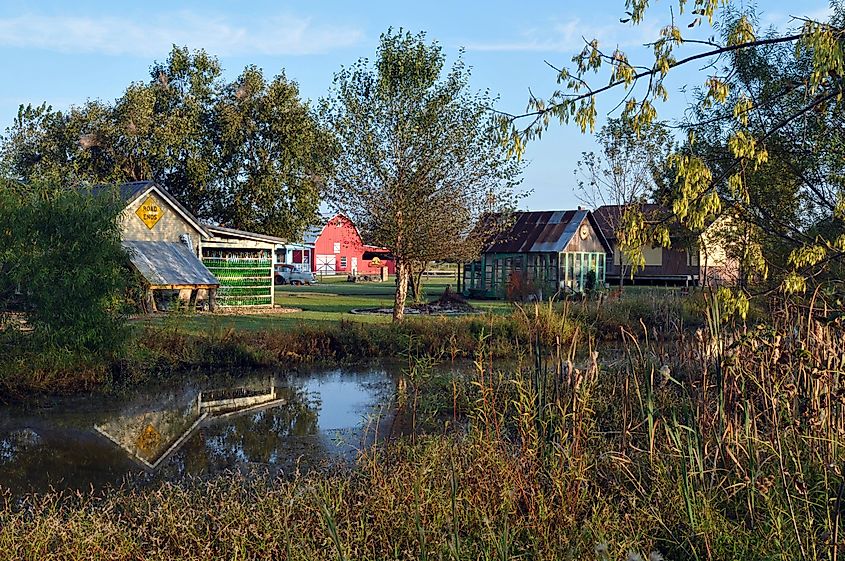 Retire in this Jasper County seat and spend your best golden years living in "America's Maple Leaf City," with multiple festivals throughout the year. The low cost of living, which is 14% below the national average, makes shopping not a necessity but a sought-after pastime. The town is also moderately tax-friendly, safe from crime, and has easy access to medical care facilities, with six hospitals within 25 miles of the city. Enjoy the slower pace and peaceful lifestyle, and visit numerous local parks and historic monuments to live healthy in your golden years.
Creve Coeur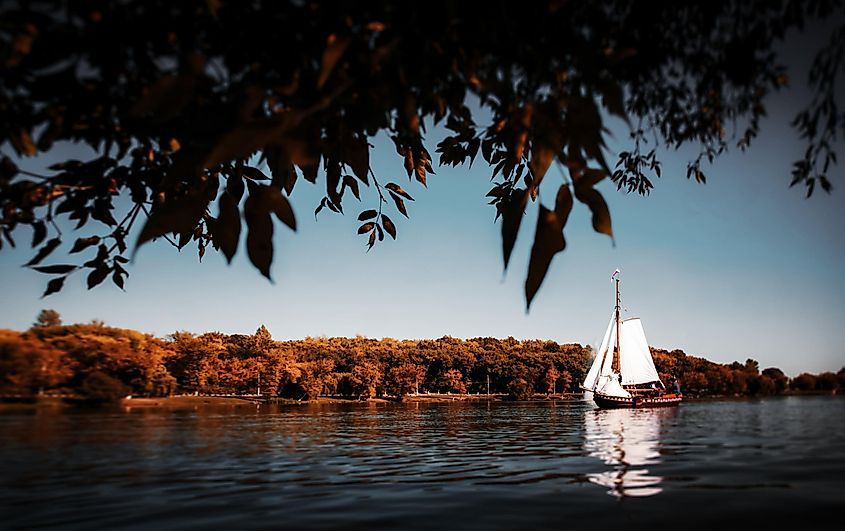 According to Stacker, this is one of the wealthier communities in Missouri, with a per capita income of nearly $77,000, and is rated the third best to retire in. With a population of just 18,538 and a whopping 26 percent retirees, you can easily make friends and enjoy your daily pursuits in company. Buy a house with a median value of $402,300 to join the 69% of residents who own a home, or rent at the median value of $1,244. The average household income of $96,319 offers great prospects to those who move in with family.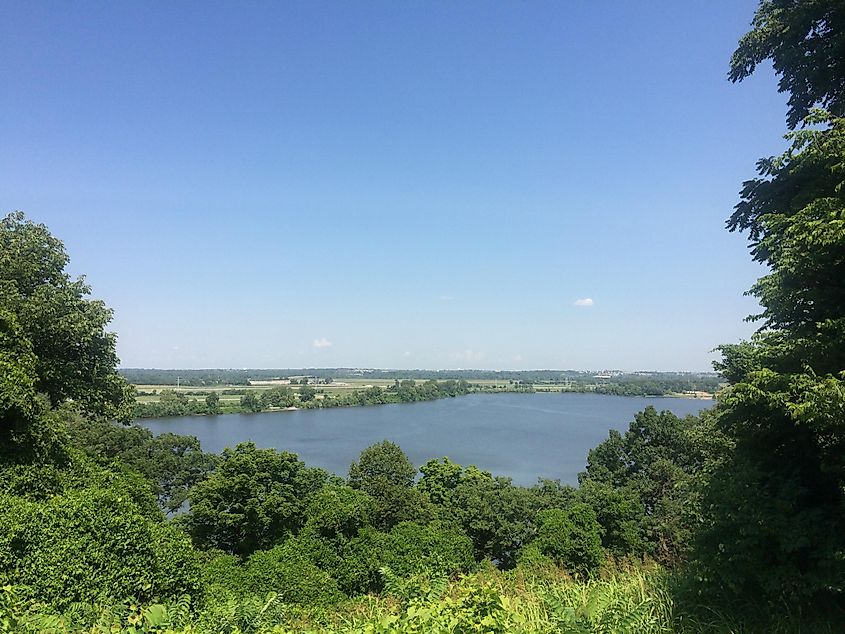 Creve Coeur boasts the Monsanto, while great access to top-quality medical care, including its very own Mercy Hospital St. Louis, along with restaurants, grocery stores, and recreation, makes it easy to live comfortably and worry-free. Rejoice in the 6% lower cost of living for retirees, to spend on all the great services, with plenty of city-style dining and shopping around.
Ferguson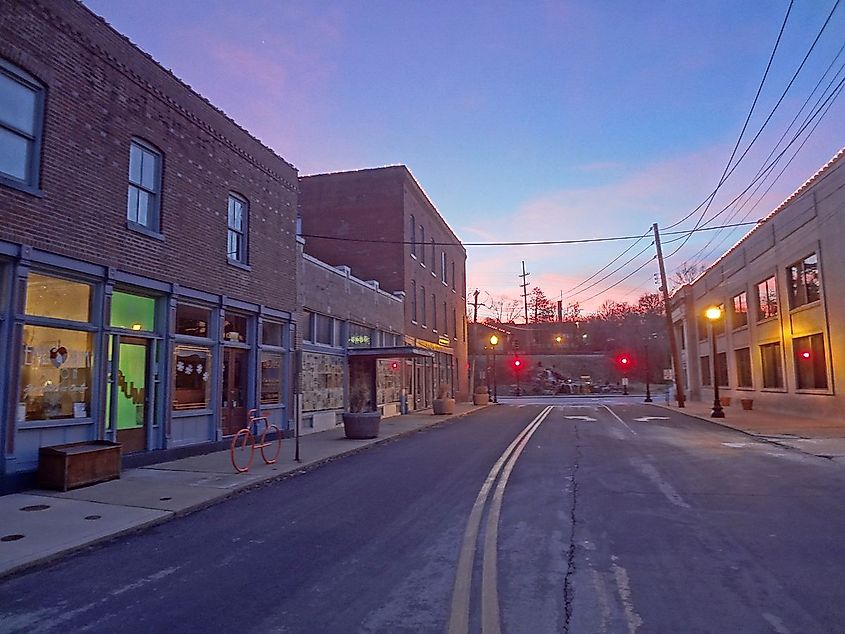 Fergusan is a match made in heaven for the retirees who prefer a pastoral lifestyle but like having urban amenities at hand in a heartbeat. Buy your own place in this lovely town with a median home value of just $83,500 and enjoy the many beautiful parks around to spend days outside in thoughtful wanderings or on leisurely strolls with a friend. Although some of the crime inherent to the big city reaches this St. Louis suburb, there are also a whopping 32 hospitals within 25 miles of Ferguson.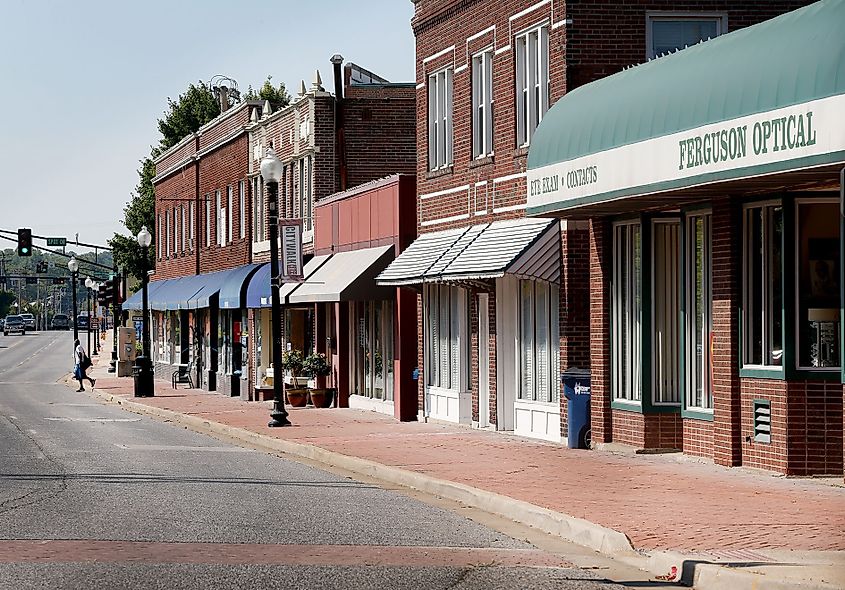 Head out for dinner and drinks right in town, or if you like trying new things, the nearby city is your "oyster." Find varied dining styles and world cuisine amidst a great entertainment scene like smooth blues and jazz just a quick hop away. With almost 12% of the population being retired, you can easily find similarly-minded friends while also enjoying a youthful feel around the streets with top services and a population of nearly 18,500. 
Jennings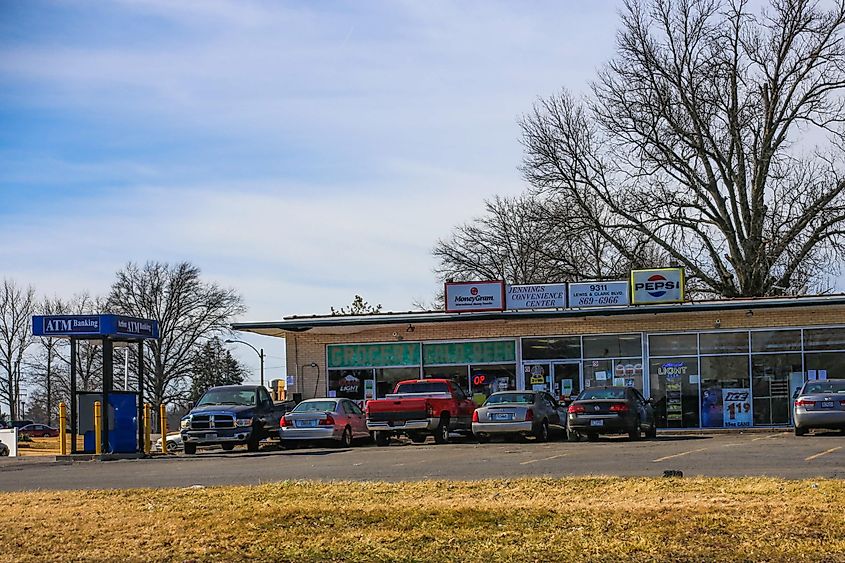 This famed affordable St. Louis suburb is popular for retirees seeking a small-town atmosphere near urban amenities. You can easily buy a place with a median home value of $64,800 for the peace of mind you will not get in a cramped and noisy city apartment. The serene town makes it easy to stay mindful and healthy through your golden years with outdoor spaces and multiple medical institutions, like 32 hospitals within 25 miles.
Find friends with 13.3% of other retirees out of a population of 14,575 and keep young at heart with easy access to fun outings in the big city. Enjoy strolls with a group or by yourself in a town you know is safe from crime. With incredibly low housing prices and a 6% lower cost of living than the national average, even the lower $19,565 per capita income is nothing to worry about for many retirees.
Mexico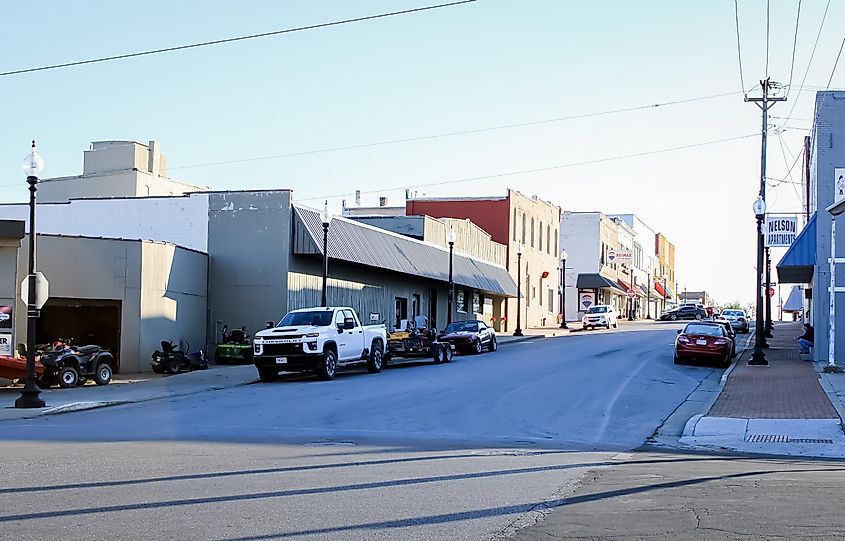 Always ranking high among the top places to retire in Missouri, you can easily be the +1 of Mexico's small population, comprising just 11,592 residents. Find a place with a median rent of $647 and a home value of $92,500, as well as 85 miles to the closest airport. Host your friends with 17.8% of like-minded senior residents in town. Explore the area with minimal crime, and there are 3 hospitals within 25 miles of the city should you require medical attention.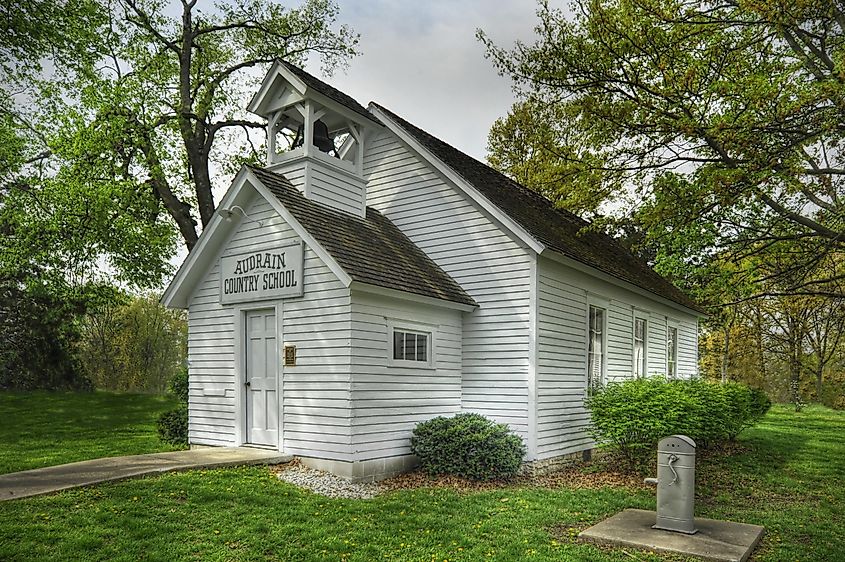 The town is perfect for seekers of a close-knit community during the golden years, along with a diverse range of activities that will keep you coming back. Enjoy theatrical plays at the performing arts center and a community theater. For nature enthusiasts, there are many parks, beaches, and lakes around, like the notable Mark Twain State Park with fishing and camping.
Overland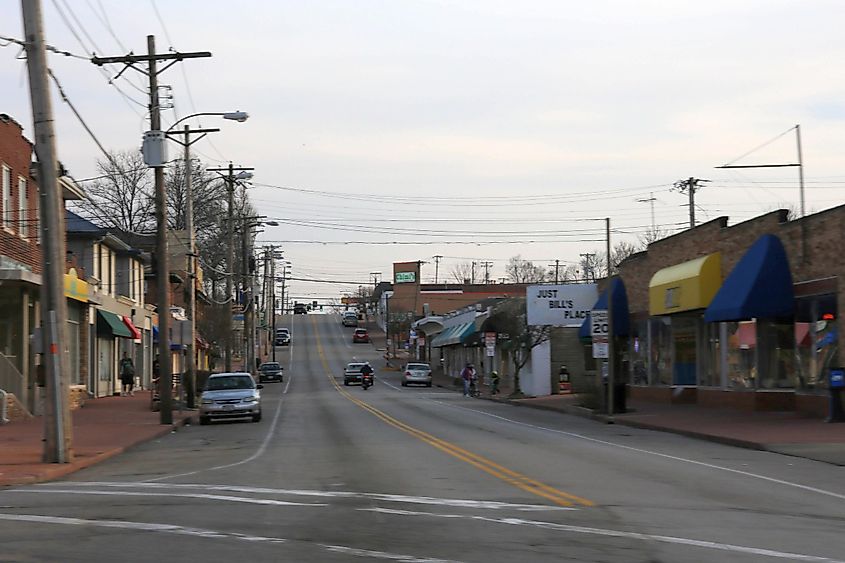 Retiring in Overland means loving life in the golden years, as attested by the town's 14 percent senior population. Overland, an affordable St. Louis suburb, is all about lifestyle. Immerse yourself in the true sense of community with stroll-worthy streets, many in-town parks, history museums, and just under 16,000 friendly locals.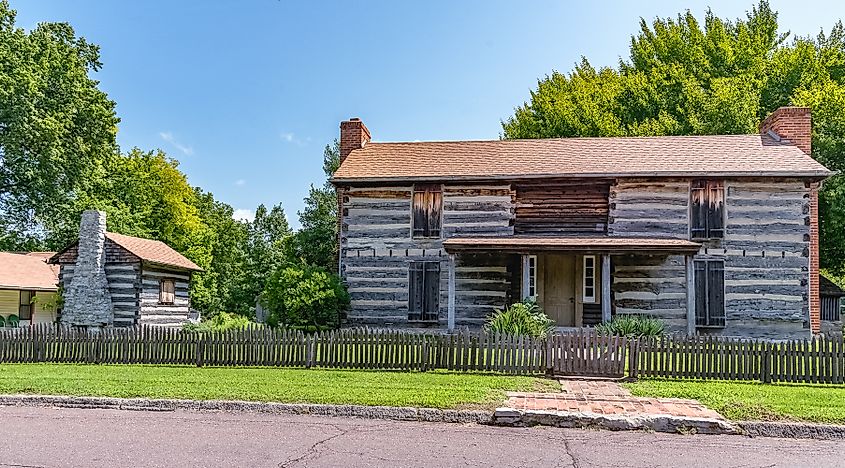 The peaceful and private town with local nature boasts a low crime rate that you would never expect in the northern part of St. Louis. You will not be lonely even in early retirement, just minutes away from the city's entertainment scene and 32 hospitals within 25 miles of the town center. Choose Overland to retire, and you will have good times in good company during the golden years.
Sedalia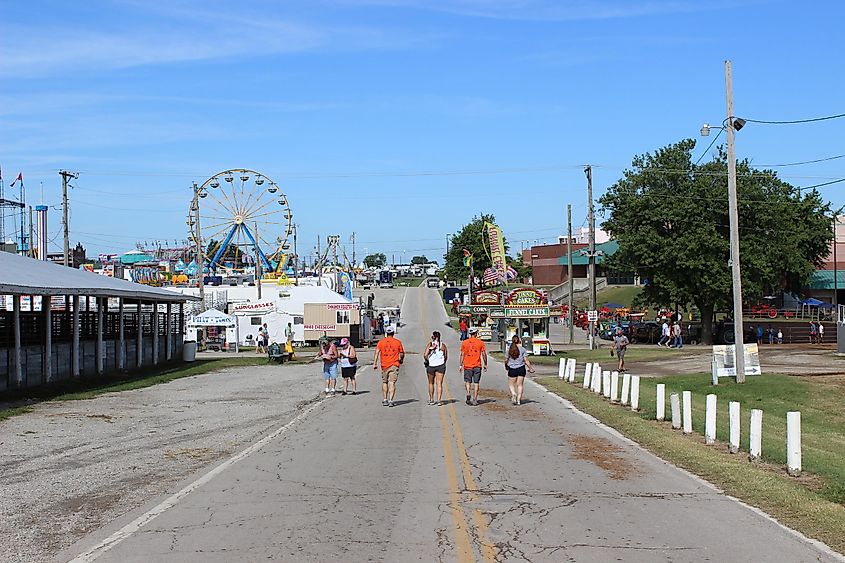 Sedalia is a perfect mid-size town with a population of 21,629 and 16.3% retired residents. Revel in the opportunity to have control over your money and peace of mind with a 15% lower cost of living than the national average. Continue working, and you can make an additional average of $22,557 per capita income. Aside from many worthy amenities and attractions to "invest in," there are numerous open-air events throughout the year like the Missouri State Fair, the Scott Joplin Ragtime Festival, parades, and a farmer's market.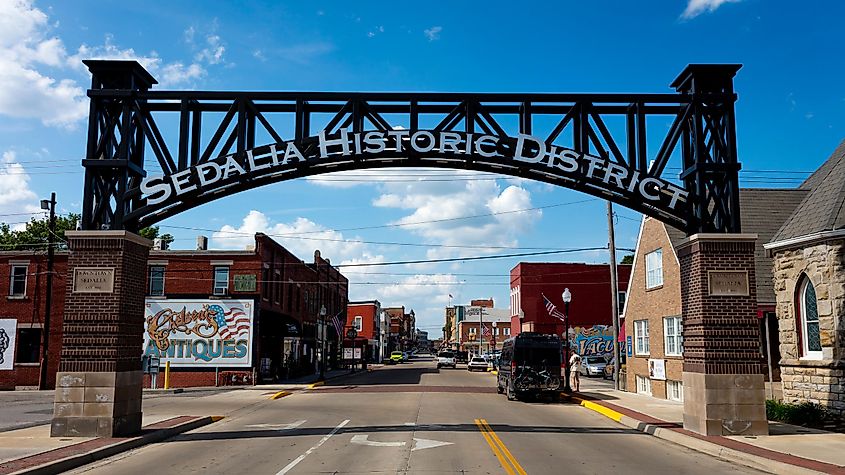 The small town is a great option for a cultured retirement with historic architecture and art museums. Enjoy easy access everywhere from this central part of the "Show Me State." Just head to the intersection of the major highways 50 and 65 or drive 18 miles to Interstate 70 for endless getaway options. The tranquil Truman Lake area is only 30 minutes south and offers envied access to nature and recreation. Buy a place at the median home value of $90,500 and feel safe within your space with average crime and 3 hospitals within 25 miles of the city. The funky town with local parks makes it easy to stay active and have fun in your golden years.
Town and Country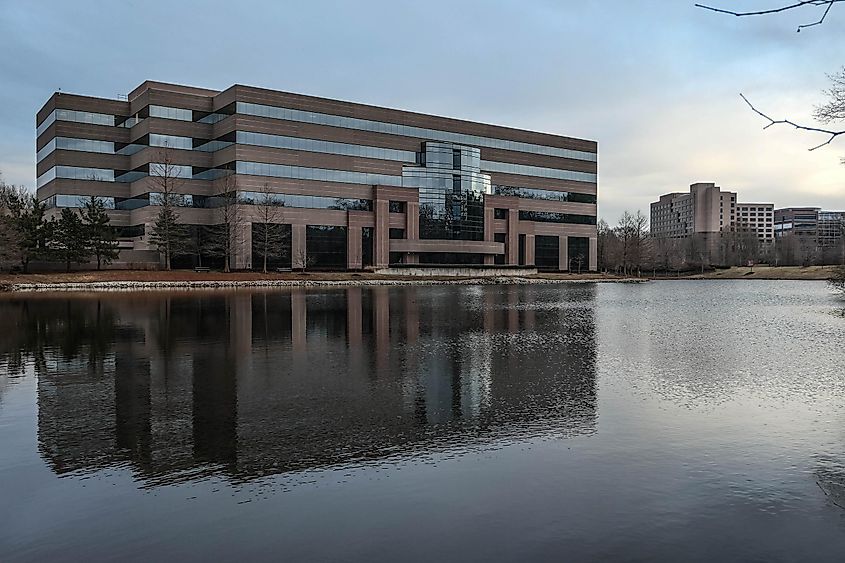 The town with an interesting name is home to 11,077 people living in the top place to retire, according to Stacker. The wealthy community, where 85% own a home at a median value of $734,800 or rent for $1,195, also boasts a household income of around $192,983. The affluent residents in this St. Louis area enjoy great access to shopping, health care, dining, and recreation, and a robust 29.5% of them are retired.
The insightual name behind the town's rural lifestyle means you have wide access to the nearby nature and outdoor recreation and an easy escape into the city of St. Louis with entertainment and glam amenities. While the cost of living is 35% above the national average, you can make an average of $98,343 per capita if you continue to work. 
Warson Woods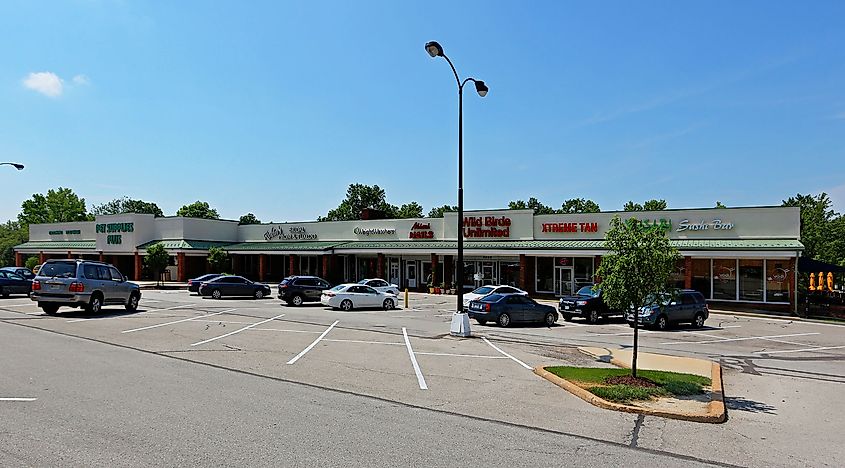 The Stacker-rated winner of a silver medal for retirement offers another extreme metric, namely its tiny area of under three quarters of a square mile. With a population of just 2,046 and a median home value of $444,100, 98% of residents are proud home-owners, and two percent rent at a median price per month of $1,450. Those who keep a job or live with a working family member in this tiny enclave can expect an average of $150,417 in per capita income in their household.
Warsan Woods lets you have fun with friends and enjoy moments of tranquility alone while feeling safe with envied access to great healthcare and virtually no crime. This exemplary community lets you have fun with friends and enjoy moments of tranquility alone while feeling safe with envied access to great healthcare and virtually no crime.
Missouri will "show you" that you can retire on any budget and fulfill your needs, interests, and hobbies through its many small towns. This list offers everything from affluent communities with great safety ratings to tiny suburbs amidst nature with quick city access and medical care. Missouri is a sports heaven with tons of parks within and surrounding small towns. Enjoy easy access to the wine-rich Napa Valley and even more coastline than California. Choose one of the lakeside towns and spend your golden years vacation-style. There is always easy access to entertainment and big city amenities, with St. Louis on one side of the state and Kansas City on the other.