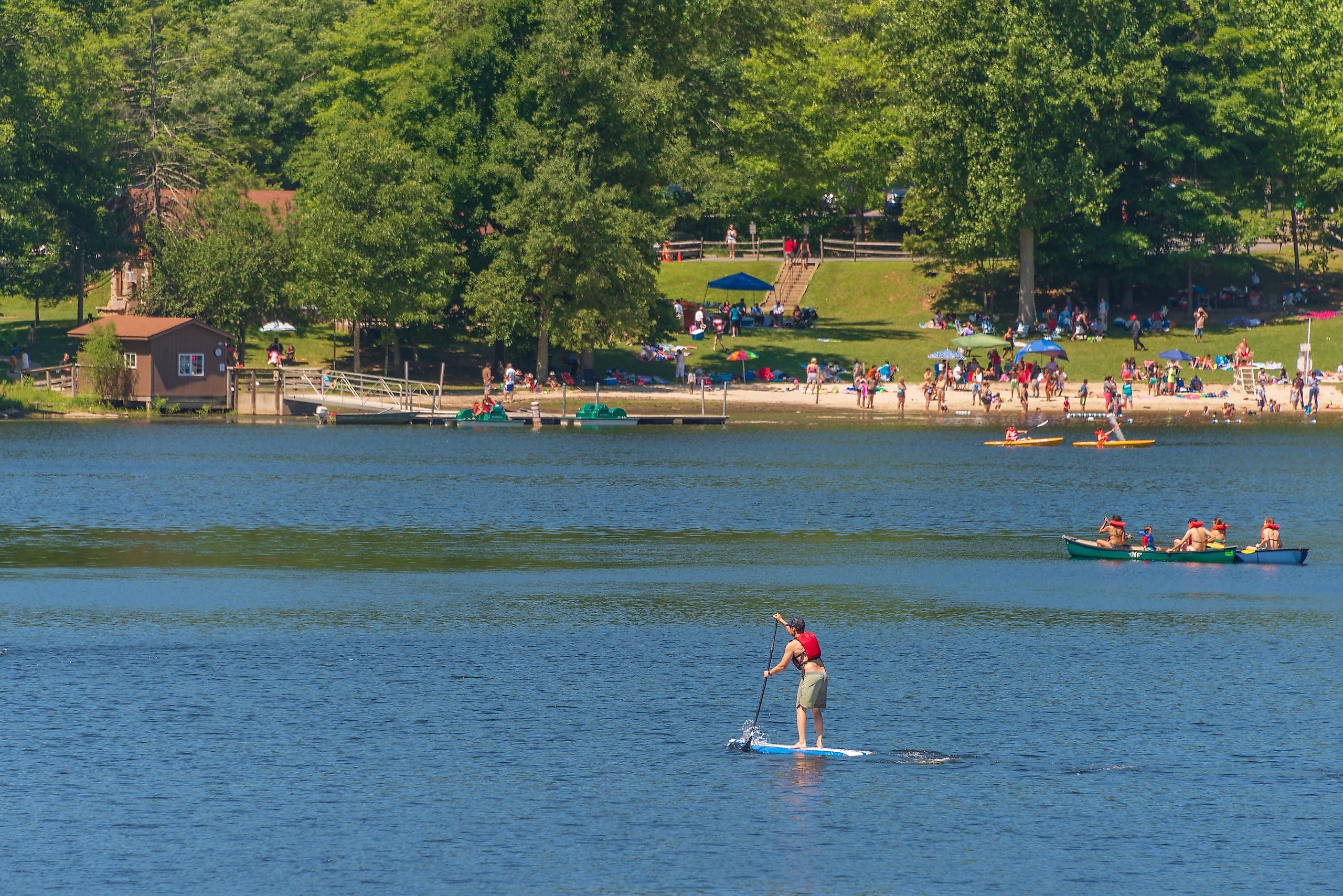 8 Ideal Destinations For A 3-Day Weekend Along the Chesapeake Bay
Located in the Mid-Atlantic region, the Chesapeake Bay is a picturesque destination known for beautiful landscapes, historic sites, and of course, some downright delectable seafood. The shores of the Chesapeake Bay cover a range of states including New York and Washington, but many of the Bay's highlight attractions can be found in Maryland and Virginia. A family-friendly destination, you'll find everything from cascading waterfalls to bright orange cliffs and ancient fossils along the bay. The Chesapeake Bay region is also home to a handful of lighthouses, islands, and stunning state parks, all ready to be explored. With so many attractions available, the Chesapeake Bay is an ideal spot for your next three-day getaway.
Cove Point Lighthouse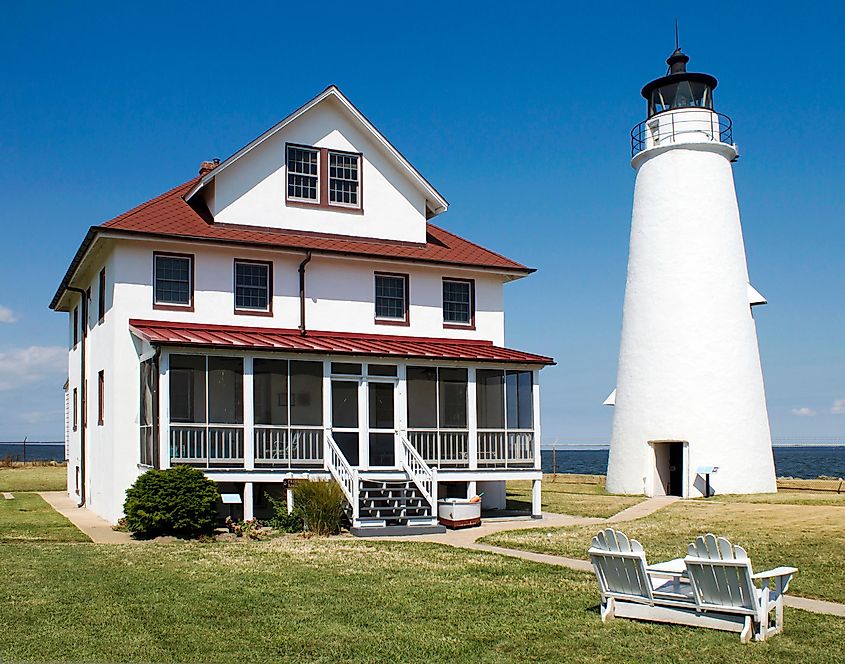 The first step of any successful weekend getaway is finding a place to set up your home base. Chesapeake Bay is home to several beautiful accommodations, but none quite as unique as the Cove Point Lighthouse. Tucked away in beautiful Maryland, on the narrowest section of the bay, this charming lighthouse will be a highlight of your trip. Initially built in 1828, the lighthouse keeper's quarters have been fully renovated and can sleep up to 16 people. While here, you can explore the lighthouse base, enjoy private beach access, and take part in museum tours at the Calvert Marine Museum.
Calvert Cliffs State Park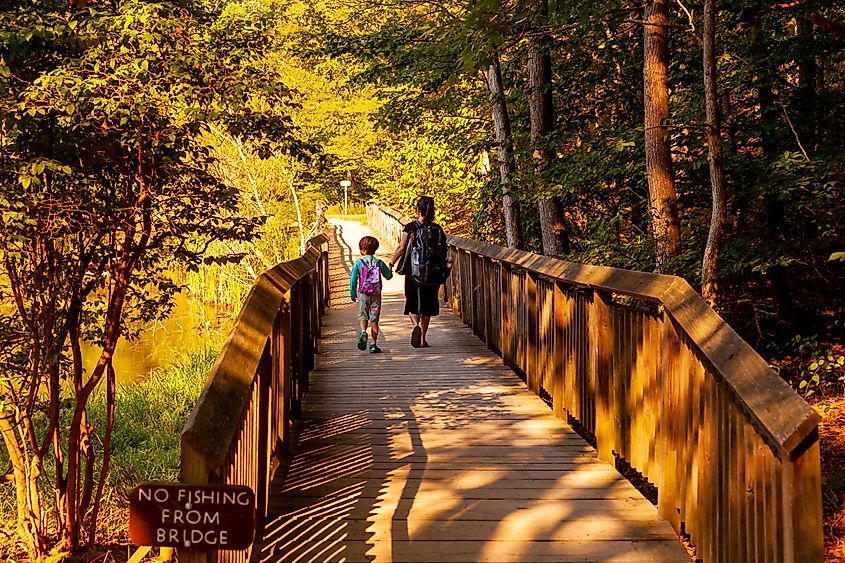 After getting settled into your lighthouse quarters, take a quick ten-minute drive to the nearby Calvert Cliffs State Park for a fun-filled beach day. Here, you can admire the famous 30-mile stretch of orange-colored cliffs that the park is named after. These impressive cliffs are home to over 600 species and are a great place to search for ancient fossils and old shark teeth. Once you've had your fill there, take to the trails and enjoy a nearly two-mile hike to the sandy beach area. There are no facilities at the park, so remember to pack a light picnic for your day trip. Additionally, the park will begin turning away guests if they reach capacity, so calling ahead is advised.
Wilkerson's Seafood Restaurant
You can't take a trip to the Chesapeake Bay region without stopping to taste some of Virginia's famous seafood. Wilkerson's Seafood Restaurant opened its doors back in 1946 and they have been serving fresh seafood and beautiful views of the Potomac River ever since. This historic site offers a range of delectable seafood dishes and an all-you-can-eat buffet. After you get your fill of fresh crab, oysters, and shrimp, venture out to the sandy beach pier and soak up the impressive river views. 
Pirate Adventures On The Chesapeake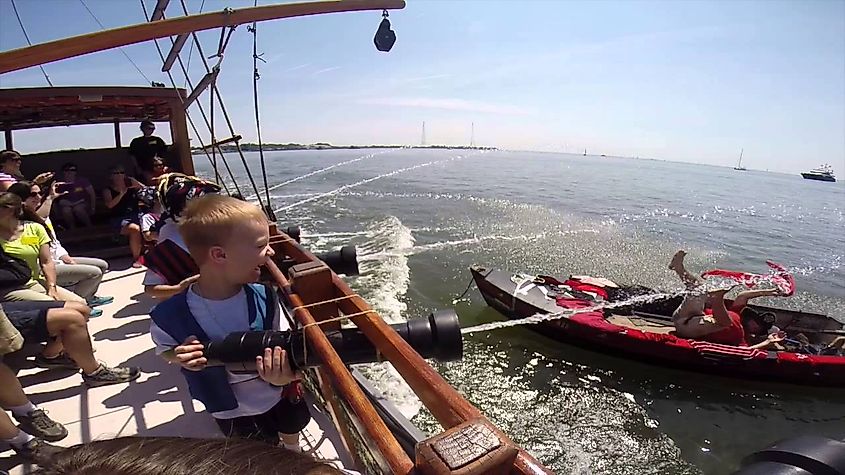 Set sail and enjoy an immersive treasure-hunting experience on the Chesapeake Bay. If you're traveling with the whole family, Pirate Adventures is the perfect way to keep the kids entertained while you sit back and enjoy a scenic cruise. Tourists rave about the high-energy staff and engaging experience provided. Kids will learn pirate language, dress in pirate costumes, and receive fun loot bags once the treasure chest is discovered. The entire adventure takes roughly one hour and fifteen minutes and you should plan to arrive thirty minutes before your departure time. 
Smith Island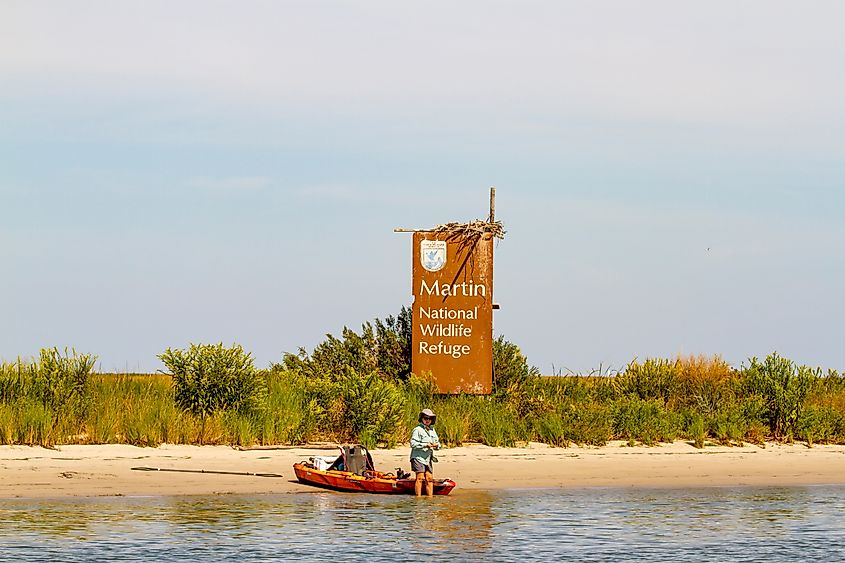 Roughly twelve miles off the Chesapeake Bay shorelines you will find the charming and historic Smith Island. Accessible only by boat, this quaint Maryland island chain has plenty to offer. Spend your day exploring the island's water trails and learning about its rich historic past in The Smith Island Cultural Center. Here, you'll discover facts about the island's early residents, the oyster wars of the Chesapeake, and the island's thriving crabbing and oystering industry. Of course, a trip to Smith Island isn't complete without stopping by the local bakery for a slice of the famous Smith Island cake. The cake, which is Maryland's official state dessert, features a towering nine layers of moist yellow cake with a variety of fillings in between each decadent layer. Chocolate is the traditional choice but you will also find coconut, lemon cream, chocolate peanut butter, and more on offer.
Chesapeake Arboretum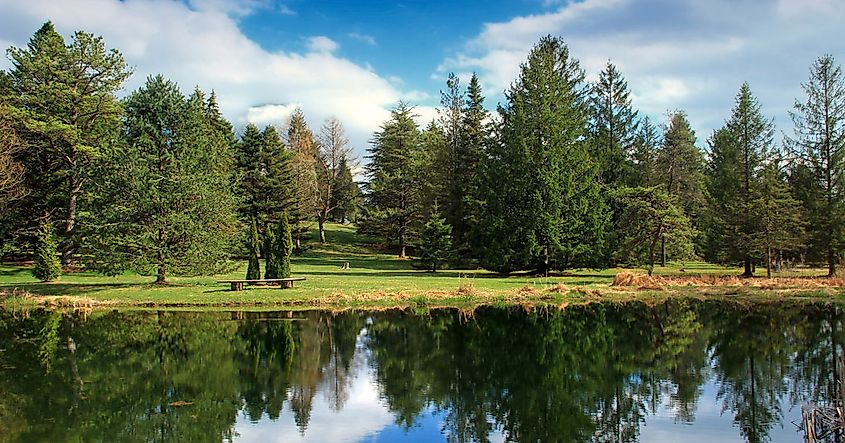 Known as "Nature's Classroom," the Chesapeake Arboretum is a 51-acre wonderland filled with themed gardens, well-maintained hiking trails, historic farmhouses, and more. Here you can explore some of Virginia's best trails as you embark on a self-guided tree tour through a mature hardwood forest. The easy-to-navigate trail system features nearly four miles of hiking paths, eleven wooden bridges, and a wide variety of trees and wildlife. Stop by the propagation nursery or visit the Master Gardener's Greenhouse where you can learn more about gardening and horticulture. Gazebo and picnic areas are available for visitors to stop and have a relaxing picnic lunch.
Cunningham Falls State Park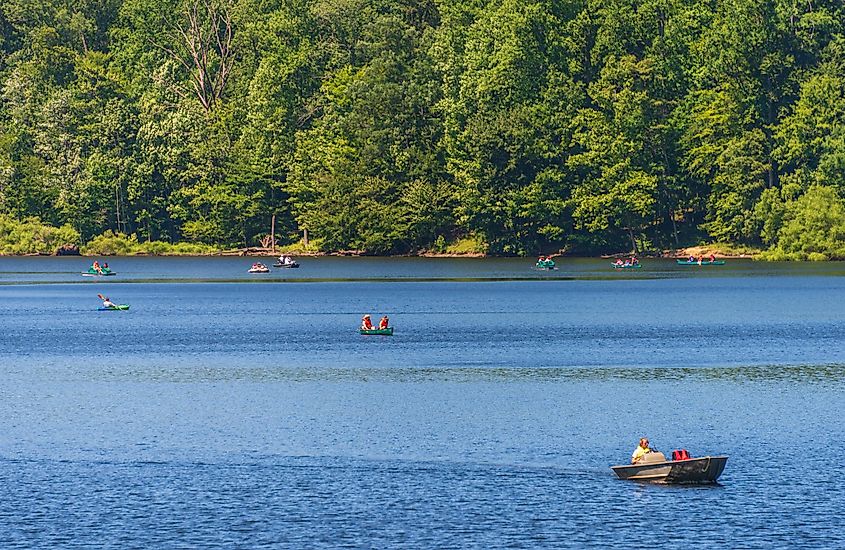 Check out Maryland's largest waterfall at Cunningham Falls State Park. The park's namesake waterfall stands an impressive 78 feet tall and cascades down into a picturesque 43-acre lake.  At the base of the lake, you'll also find a camping area that's available for use during the summer months. Cunningham Falls State Park is divided into two uniquely different areas: the William Houck Area where you'll find the towering waterfall and the Manor Area where you can explore the historic Catoctin Iron Furnace. The park also offers a variety of hiking trails for people of all skill levels. Make your way down easy flat trails or challenge yourself to steep, rocky terrain–the choice is yours. In the summer, enjoy treats from the snack bar and food truck vendors on select weekends.
The Chesapeake Bay Wine Trail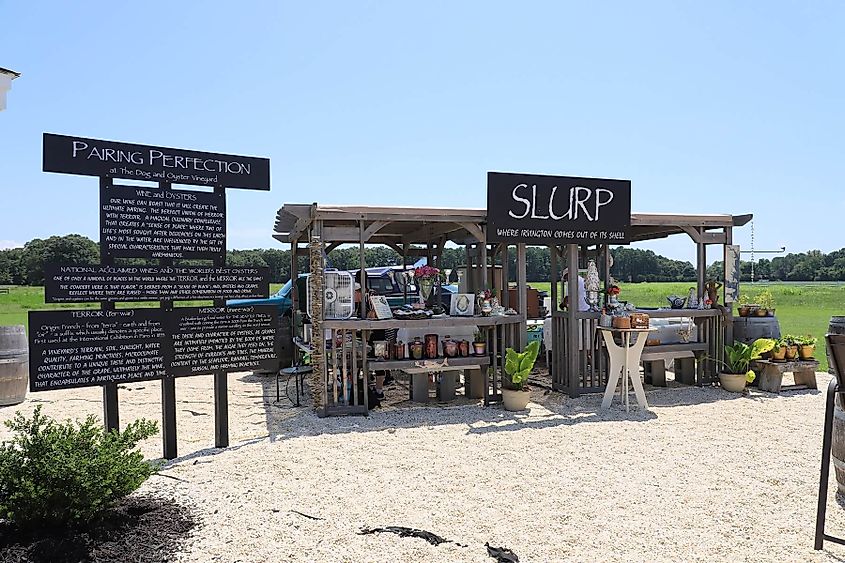 Cap off your weekend getaway with a relaxing trip down The Chesapeake Bay Wine Trail. The award-winning wine trail features several local wineries, all of which offer wine tastings, wine flights, and picnic facilities. Design your own itinerary for the day and admire the scenic waterways and forests that surround the trail. During your tour, you can stop to visit a handful of historic sights including George Washington's Birthplace. Or make a pitstop at Westmoreland State Park, where you can enjoy the water on kayaks or paddle boards.
In Conclusion 
All in all, Chesapeake Bay is an ideal weekend destination filled with a wide range of things to see and do. If you enjoy exploring nature then the plethora of hiking trails, sandy beaches, and boat excursions will not disappoint. With historic lighthouses and famous places such as Smith Island and Wilkerson's Seafood Restaurant, this three-day trip will be equal parts fun and educational.