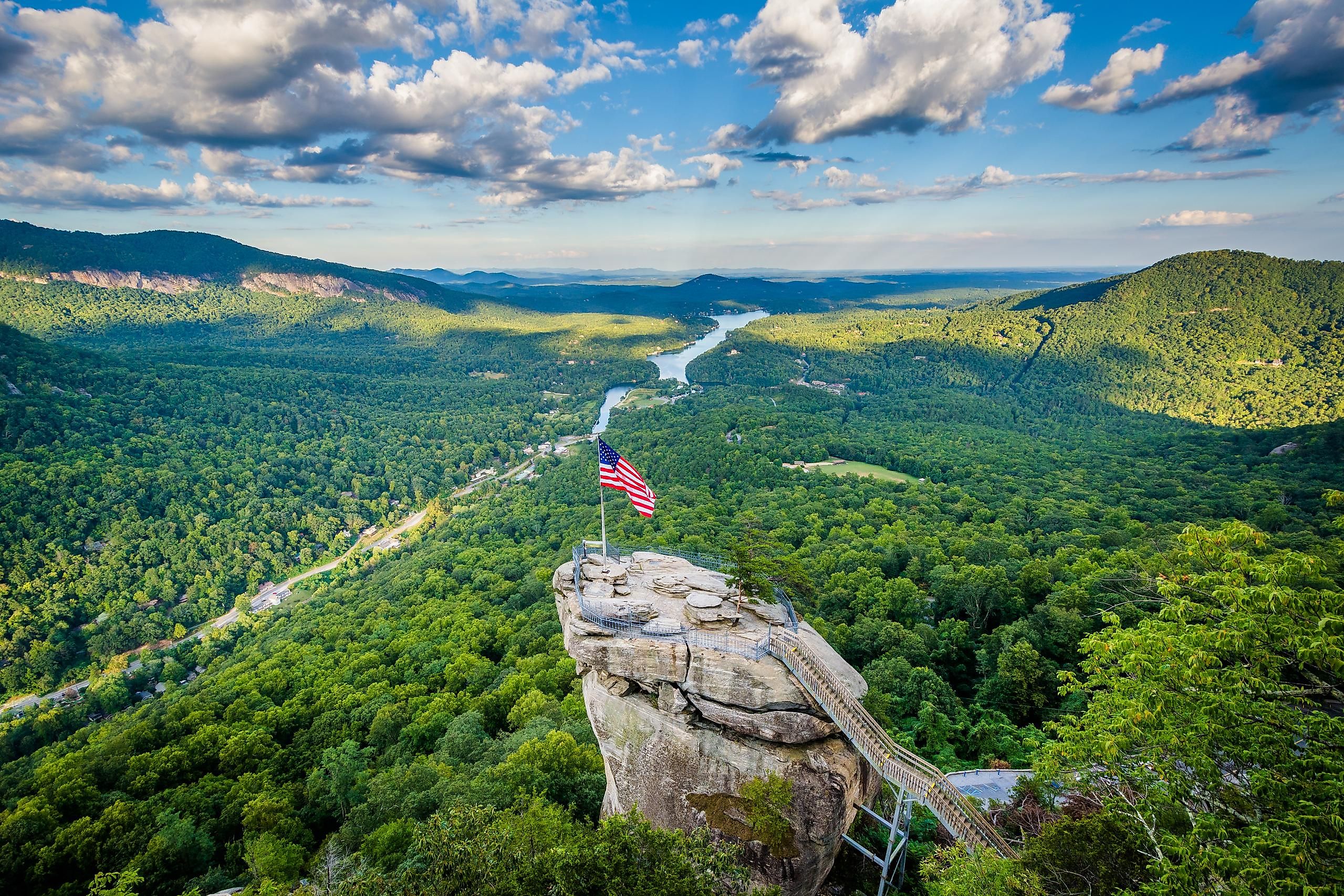 7 Ideal Destinations For A 3-Day Weekend In North Carolina
There is nothing better than a three-day weekend. They come only a few times each year, but every time they roll around, it provides a much-needed break from grueling and monotonous work schedules and the perfect opportunity to spend quality time with friends and family. If you are living in North Carolina, then you are in luck. This great state has a near-endless supply of towns, cities, resorts, and parks to spend this time off. No matter what you are looking for, chances are there will be something right up your alley in North Carolina. 
Great Smoky Mountains National Park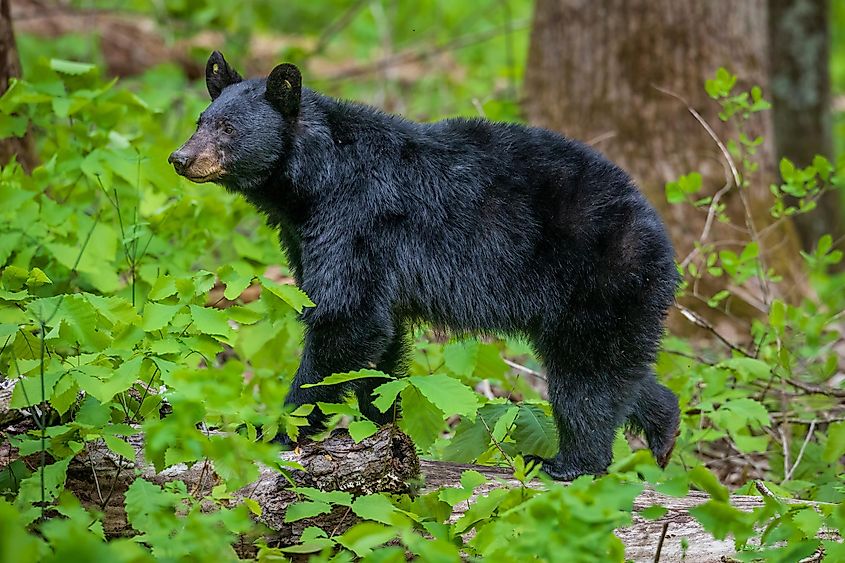 The famous Great Smoky Mountains National Park is the most visited national park in the United States. Its central location makes it ideal for millions of Americans and out-of-country tourists. However, it is the stunning views and breathtaking landscapes that make this park stand out from the rest. Once you step foot inside the park, its popularity will become self-explanatory. 
The park is teeming with countless species of wildlife. Animals like deer, birds, elk, foxes, and bears call this place home. As long as you are respectful of the animals and careful of your surroundings, there is little chance you will find yourself in a sticky situation with a predator. Hiking around the Great Smoky Park is challenging but immensely rewarding. There are more than 800 miles of trail altogether, so you won't run out of places to go and sights to see. 
Outer Banks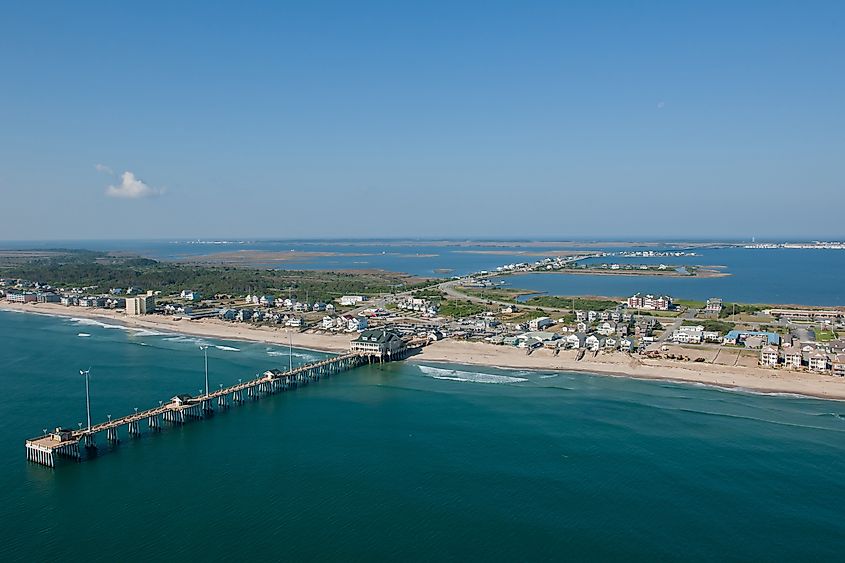 The Outer Banks is a coastal region in North Carolina that consists of a series of barrier islands and small archipelagos. The landscape and environment are truly one of a kind and are usually not associated with the state. Staying here for a long weekend will totally change any perception you might have had about life in the Carolinas. 
The towns of Nags Head and Kitty Hawk are the most popular destinations. Here you will find all manner of charming seaside restaurants and shops to spend your time at. If you are lucky enough to find a spot, you could reside at one of the many resorts in the area. The Surf Side Hotel and John Tancy Oceanfront Inn are some of the best. If you are looking for fun day trip activities, you can always take a short drive around the northernmost islands in search of the famed wild horses that still roam the sand dunes. Just make sure you don't get too close as these are still wild animals.
Charlotte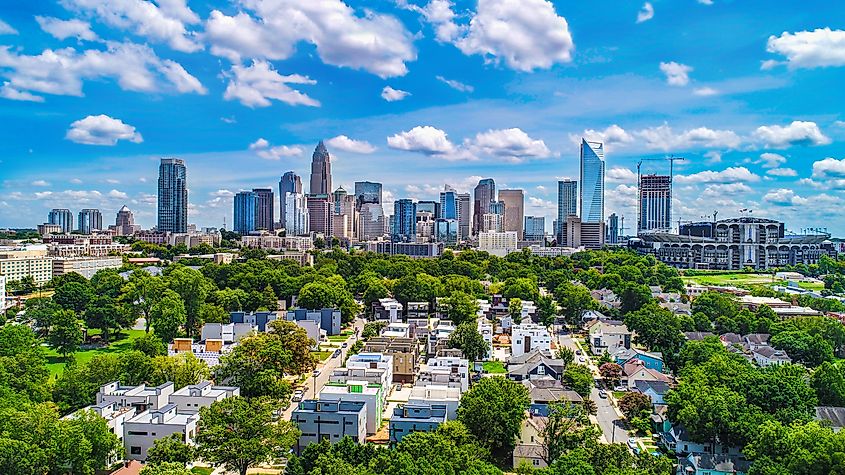 The largest city in North Carolina, Charlotte is the cultural and economic hub of the state. There is tons of variety when it comes to this city's attractions, something that is emblematic of North Carolina as a whole. 
Charlottte's most well-known point of interest has to be the NASCAR Hall of Fame. Here you can find just about every notable piece of history and memorabilia in the sport. The Hall of Fame is also equipt with tons of interactive exhibits that even the most uninterested visitor will have a hard time ignoring. If you want to get a taste of the real thing, make sure to stop by the Charlotte Motor Speedway to catch a race. Even if you have never seen a racecar before, chances are the experience will be like nothing you have seen before and will leave you with memories to last a lifetime. 
Asheville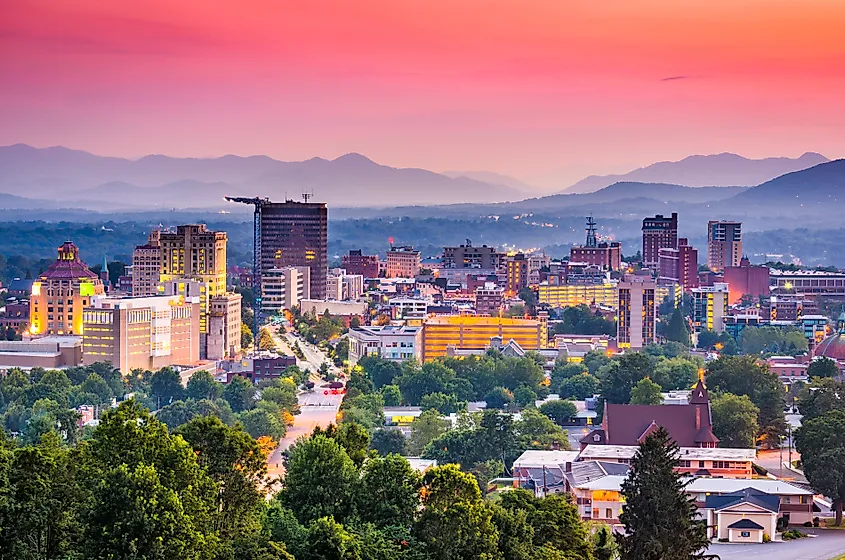 Sitting in the shadows of the majestic Blue Mountain Foothills, the sleepy town of Asheville is the perfect place to go to wind down from the non-stop hustle and bustle of the big city. The small-town atmosphere and eclectic feel will make you fall in love the instant you arrive. Asheville has long been a hotspot for families to vacation for a long weekend, and it is certain that it will continue to be so for generations to come. 
The iconic Biltmore Estate lies only a few miles outside of town. This larger-than-life mansion is sure to impress. Its Victorian/gothic-themed architecture is simply astonishing, not to mention the estate's vast and tranquil gardens. This attraction reliably pulls in about a million visitors each year, so make sure to get there early. Once you have returned from Biltmore, you can stroll down the main strip in town and stumble across all manner of live music, street performers, and outstanding local restaurants.
Hanging Rock State Park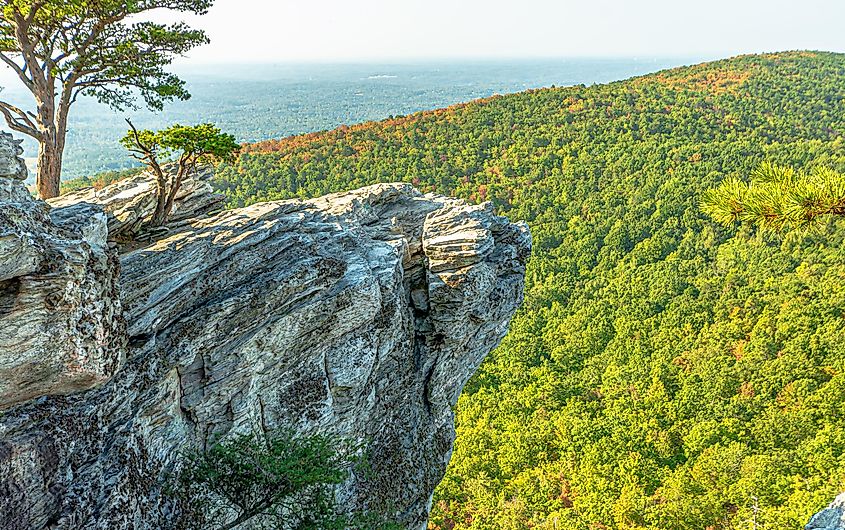 Located along the Sauratown Mountains, Hanging Rock State Park is a little difficult to reach, depending on where you come from, but it is certainly worth the trek. The pristine wilderness of North Carolina is on full display at Hanging Rock. 
The park comes jam-packed with miles of trails and hikes, each ranging from easy to intermediate. Other areas in the park encourage activities like swimming and boating as well. Hanging Rock Park is equipped with plenty of campsites. Each of these offers its own levels of comfort and accommodation. So whether you want to sleep in a tent or an RV, you still have plenty of options.  
Bald Head Island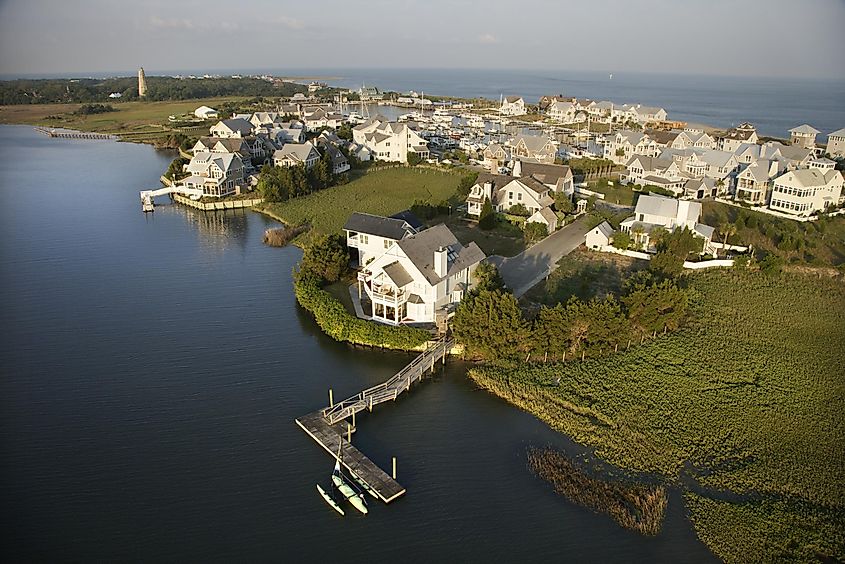 Another gem on the North Carolina coast, Bald Head Island, is only accessible by a short ferry or private boat ride. No matter how you arrive on the island, the relaxation and peace that comes with its seclusion make it one of the best escapes for a long weekend during the year's warm months. 
The island is small enough that you will not need your own car. You can easily get around Bald Head Island by walking or taking a bike or golf cart. The paths and trails make for a great walk, and so do the soft white sand beaches that line the island. If you are lucky enough, you might arrive during the turtle-hatching season. Each year thousands of sea turtles swim ashore and birth hundreds of hatchlings. When these babies pop out of their shells, they make a mad dash for the ocean, hoping not to get picked off by predators on the way. 
Chimney Rock State Park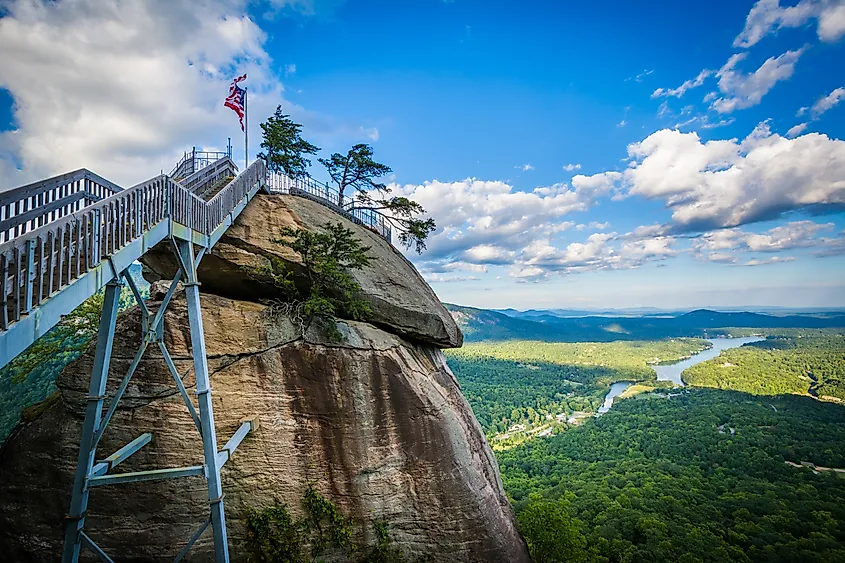 Located a little more than 25 miles away from Asheville, Chimney Rock State Park is one of North Carolina's finest, with the Skyline Trail reopening in 2017 giving hikers a view from the sky and from the top of the 404-foot high Hickory Nut Falls, one of the highest in the Eastern United States. The park has all the bells and whistles you would expect from a state park but with a modern twist. 
Thanks to its recent construction, Chimney Rock has plenty of modern amenities such as state of ark public washrooms, water fountains, and even an elevator that takes visitors to the park's famous rock spire from which the park gets its name. If you or your family are not too accustomed to the great outdoors and want to ease yourself into it, maybe a trip to Chimney Rock would be a good way to get your feet wet rather than diving in head first.  
North Carolina has tons to offer families and couples looking to spend their long weekends doing something memorable and unique. Whether you are touring one of the many outstanding state parks, taking a stroll along the coastline, or sipping coffee in the heart of Charlotte, there is never a dull moment. Whether you are a lifelong resident of North Carolina or just want to visit, each option will provide something new and exciting.