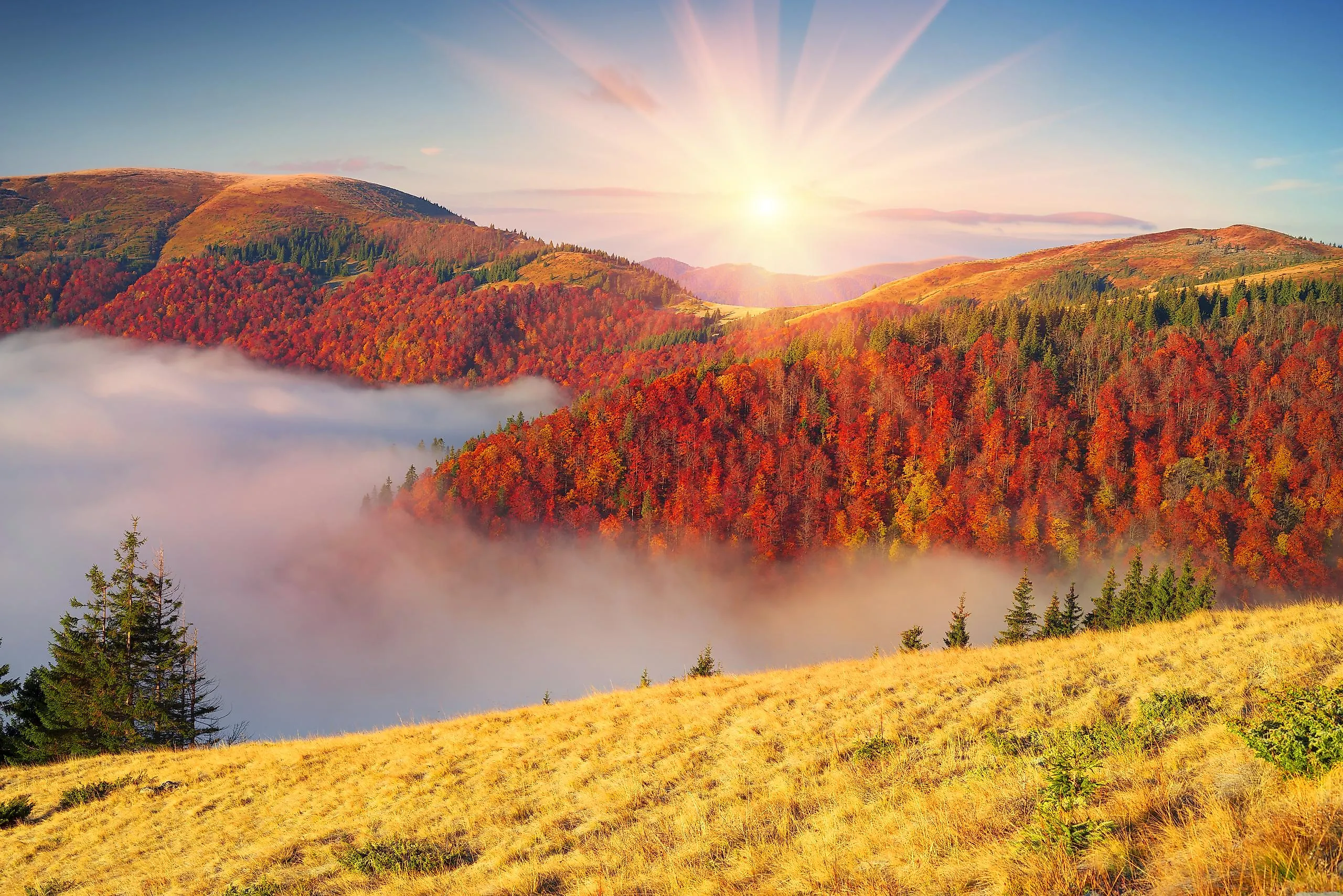 5 Hidden Gems in the Great Smoky Mountains National Park
Covering an area across the States of North Carolina and Tennessee, the Great Smoky Mountains National Park is one of southeastern America's most naturally stunning places. From majestic mountain peaks to spectacular cascades to a portion of the famed Appalachian Trail hiking route, this National Park is indeed a wondrous locale. But beyond its well known features, the Great Smoky Mountains National Park also has lesser highlighted treasures within, as special and memorable as its main features. This article looks at five Hidden Gems in the Great Smoky Mountains National Park.
Wears Valley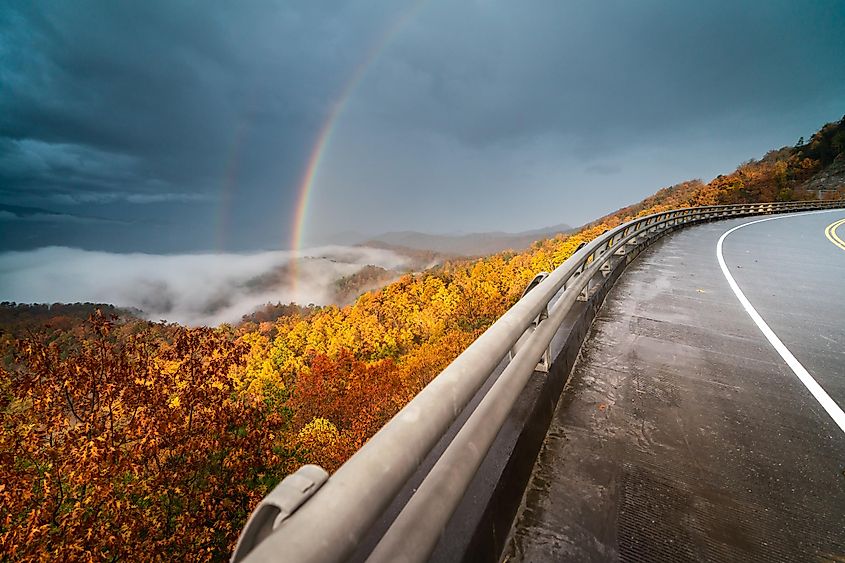 Located within a valley known as Wear Cove, the community of Wears Valley is charming snapshot of small town America, all within the beauty that is the Great Smoky Mountains National Park. Founded in the late 18th century and named after Revolutionary War hero Samuel Wear, this town offers visitors a fascinating glimpse into early colonial America, with plenty of modern charm and hospitality. In addition its stunning views of the mountains and beautiful natural ambience, make it seem indeed like an idyllic place of lore.
Elkmont Ghost Town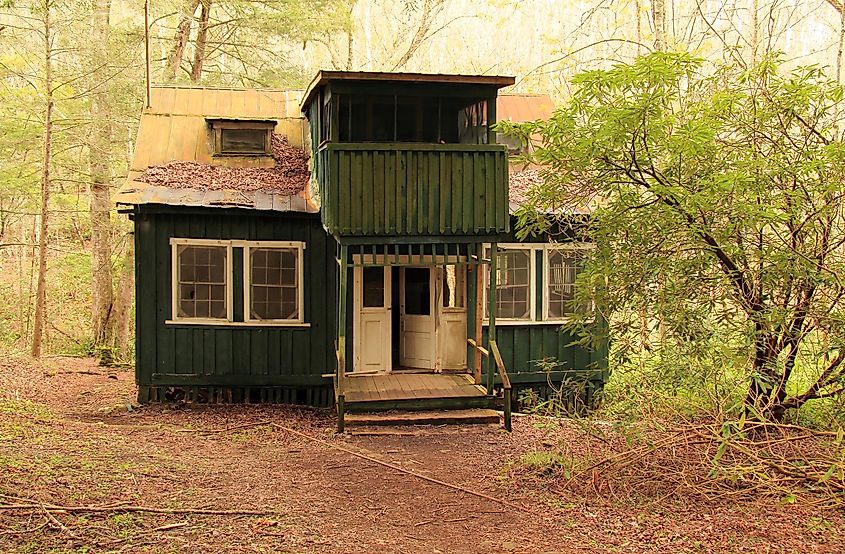 Just a short drive from the Sugarland Visitor Center, lies the fun and spooky Elkmont Ghost Town. A small community founded in the 1840s, Elkmont was annexed by the Park in 1934 and while most residents left soon after, many continued to live there while paying property taxes to the Park's administrators. Eventually all residents left permanently, but the remains of the former Elkmont town remain creating a most unique ghost like environment.  
Visitors can explore old and abandoned buildings and cabins and other remnants of rural farm life, all while in the beautiful ambience of forest. With at least 18 buildings spanning the late 19th to early 20th centuries dotting the landscape, some tourists have even said they have spotted sightings of ghosts warning them to leave the town. Whether one sees a spectre or not, a stroll through the fascinating paths of Elkmont is sure to leave one with very special memories.
Harrisburg Covered Bridge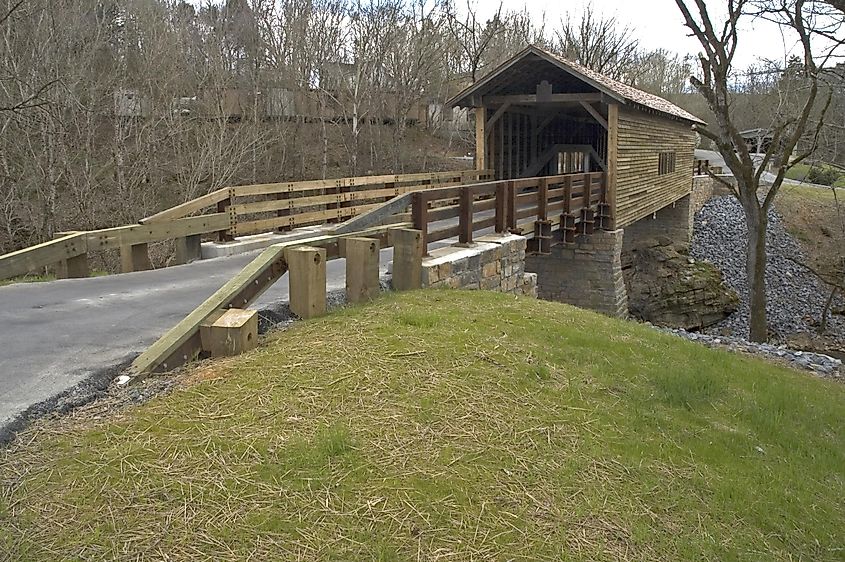 Completed in 1875, the Harrisburg Covered Bridge was added to the National Register of Historic Places 100 years later. Crossing the Little Pigeon River in Sevier County, Tennessee, this charming and historic bridge spans a length of 88 feet. With extensive repairs conducted over its nearly 150 year existence, this beautiful structure harkens back to another era. Indeed it will certainly fill any visitor on foot or by car with a certain sense of nostalgia.
House of the Fairies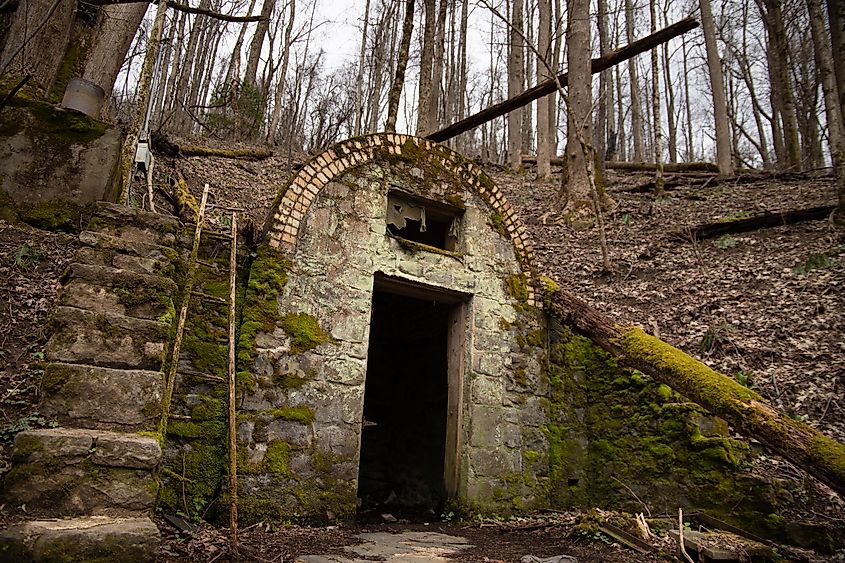 Another fairy tale like attraction hidden within the National Park, the House of the Fairies is a charming and fascinating discovery, seemingly right out of the pages of a storybook. Nestled in a forested area near the Twin Creeks Trail, the solitary moss covered stone archway springhouse known as House of the Fairies harkens back to a simpler time, where perhaps magic existed.
Constructed by American entrepreneur Louis E. Voorheis in the 1930s, this private place is great for solitary reflection and peaceful meditation. Surrounded by sounds of rustling creek water and pristine wooded beauty, visiting the House of the Fairies definitely gives off a mystical quality. Indeed for those who search for it, finding this hidden gem will surely rank amongst the most unique places to see in the Great Smoky Mountains National Park.
Roaring Forks Motor Nature Trail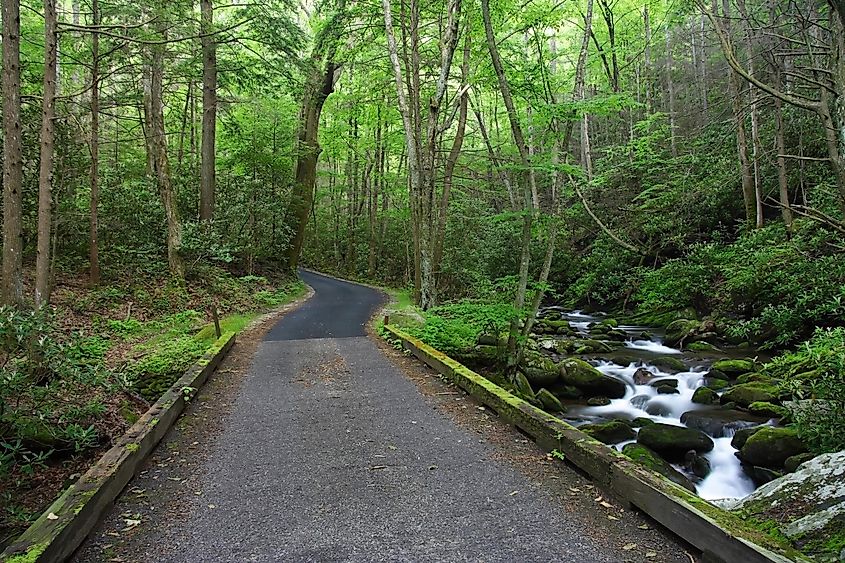 The splendid Roaring Forks Motor Nature Trail runs for nearly nine kilometres and brings visitors through some of the most special vistas in all of the Great Smoky Mountains National Park. Travelling along this nature trail will lead one to two spectacular cascades, the Rainbow and Grotto Falls respectively. Standing at 80 feet tall, Rainbow Falls is the highest waterfall in the entire National Park, while the 25 foot tall Grotto Falls offers visitors the chance to walk behind the falling water!
This totally breathtaking nature trail can be both hiked and driven on (hence its motor moniker), and throughout the seasons gives its guests unique and stunning views of raw nature. Enjoy the autumn colours, the spring warmup, or the full bloom of summer's light, when at Roaring Forks a great encounter with nature is always on hand.
The Great Smoky Mountains National Park is a place of wonderful natural majesty, and yet despite its well known features, there still remains some hidden and lesser known treasures ready to be discovered. These five hidden gems may be lesser known, but once one learns of them they will surely be visited time and time again.