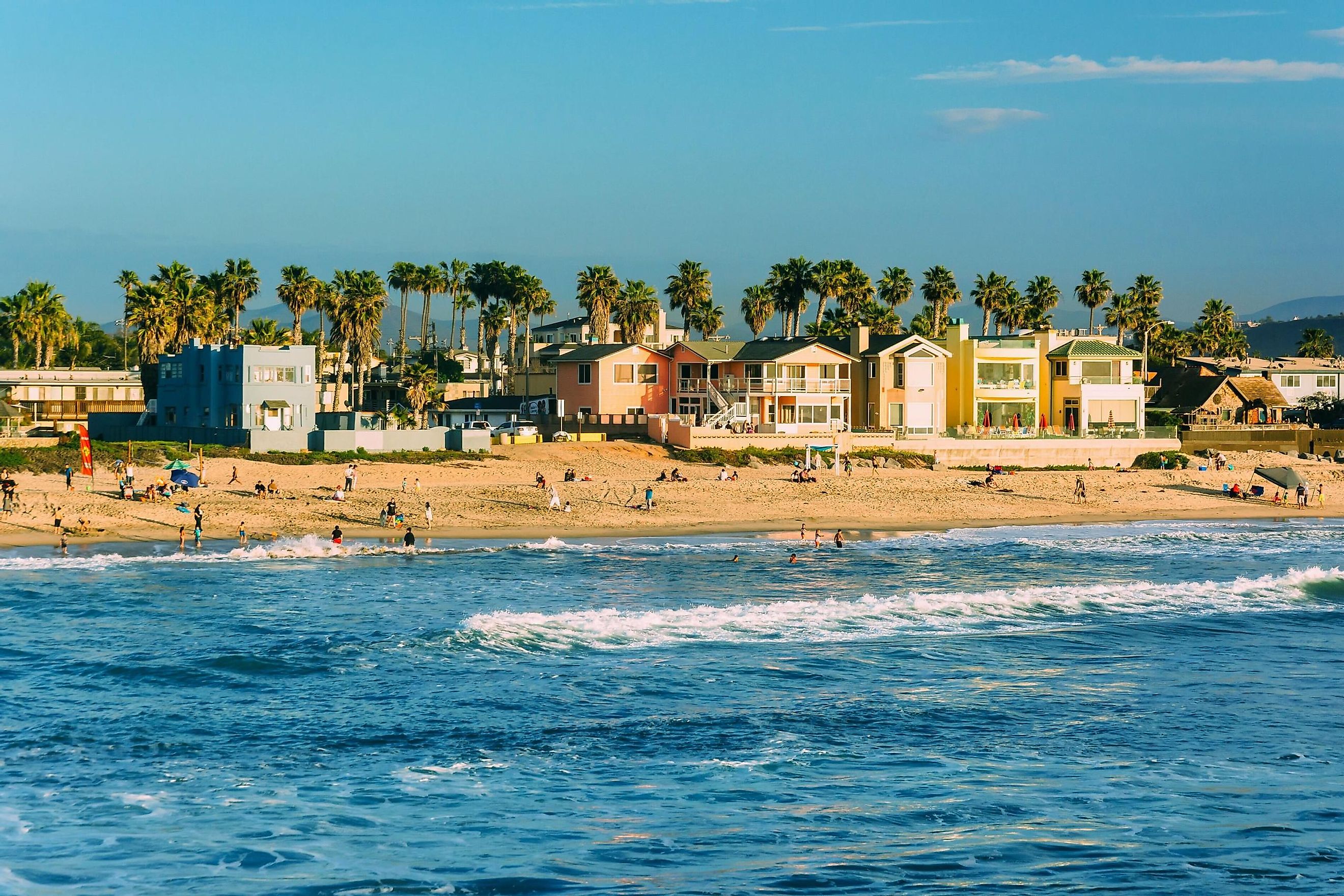 7 Best Beaches to Visit in San Diego
If San Diego is known for one thing, it's certainly the beautiful beaches. With a sublime location on the Pacific coast of California, the warm climate invites for water activities and artistic events all year round. The county hosts more than 32 million visitors every year and employs around 160,000 people in its vibrant touristic economy. While the parks and zoos flood the city, the sightseeing cruises, whale-watching tours, sport fishing activities and surfing festivals fill its 31 world-renowned beaches. Before getting lost in San Diego's ocean of options, take a close look at its 7 most distinguished beaches.
Coronado Beach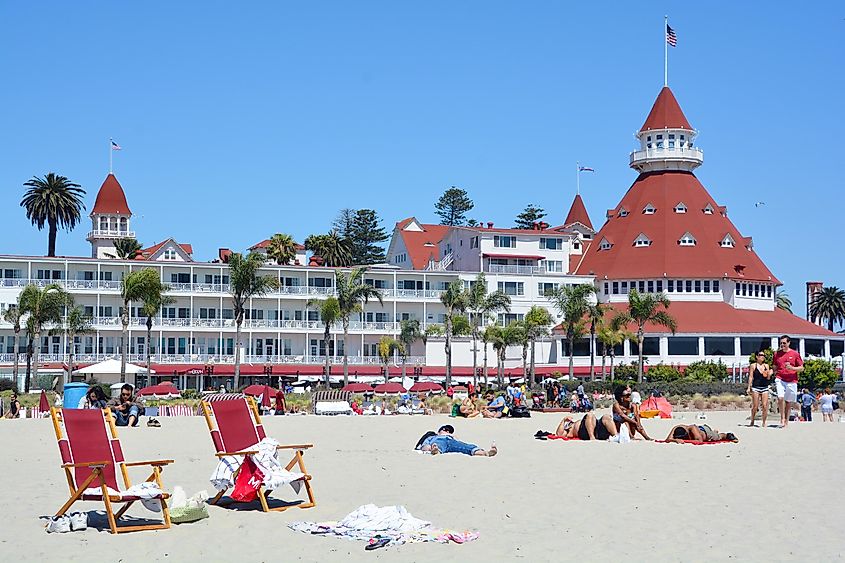 The ultimate San Diego getaway cannot skip over Coronado Beach or the "Crown City" especially that its legendary hotel was featured in one of Marilyn Monroe's films. Coronado's flat beach serves as a perfect swim, right across from the downtown San Diego bridge. The shore is known for its golden speckles of sand, ideal for promenades, relaxed beach days and fire ring camp nights.
Imperial Beach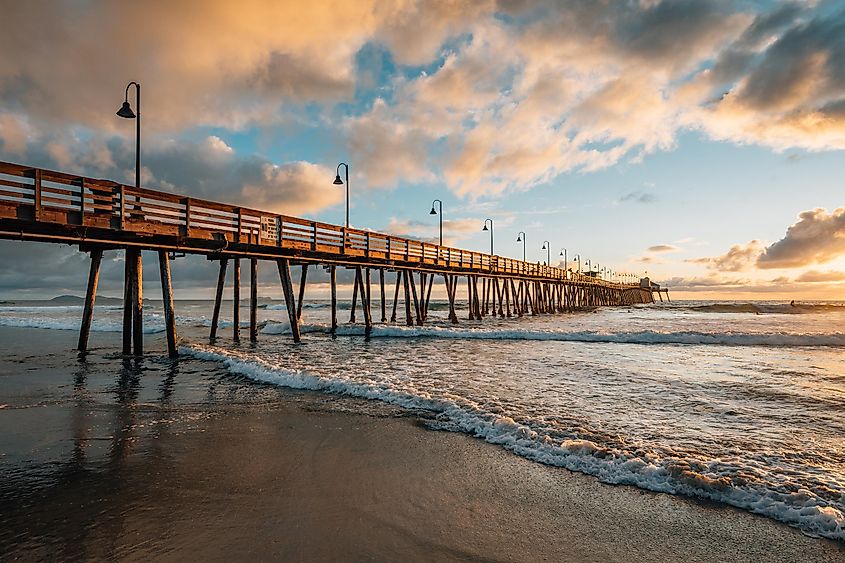 At a five-mile distance from the Mexico border, Imperial Beach is known to be the city's most southern playground, as it stretches over 4 miles of sandy shores with plenty of fun activities such as beach volleyball and body boarding. Its location at the intersection of the Tijuana River and the Pacific Ocean makes the area a unique stop for wildlife watching, from sea lions to dolphins native to the saltwater marsh. The Tijuana River National Estuary provides a unique birdwatching opportunity to observe endangered birds and wildlife. Not to forget the Sun and Sea Festival of Imperial Beach; every year it hosts incredible sandcastle art exhibitions among other public art projects.
Cardiff-by-the-sea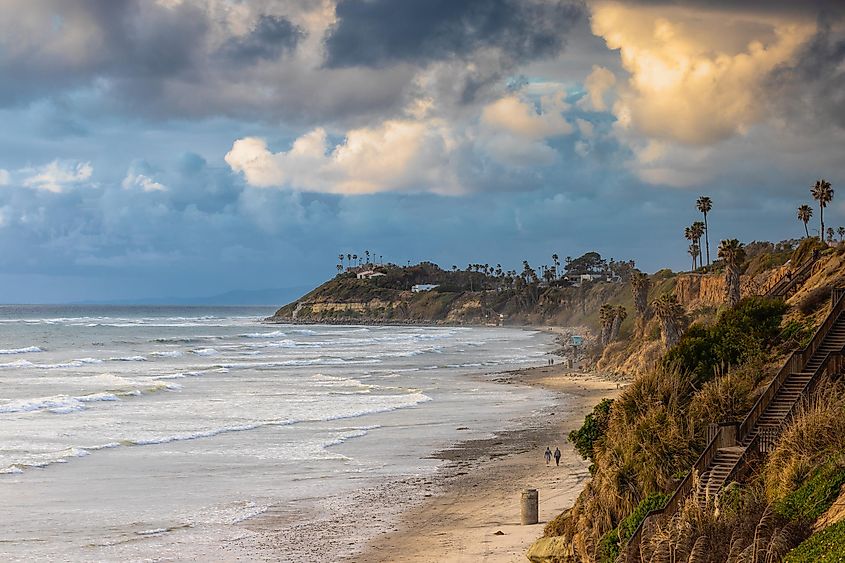 Sitting on the northern coastline of San Diego, Cardiff is popular for its spectacular cliffs, camping views and tidepools. The Cardiff State beach caters to marine life lovers who enjoy snorkeling and getting familiar with diverse fish types. The local community embraces surfing, especially provided that the waves within the reefs are fitting for this activity. There is even a statue at the Cardiff Kook of the "Surfer Dude", a legend that was said to surf perfectly through eternity.
Leucadia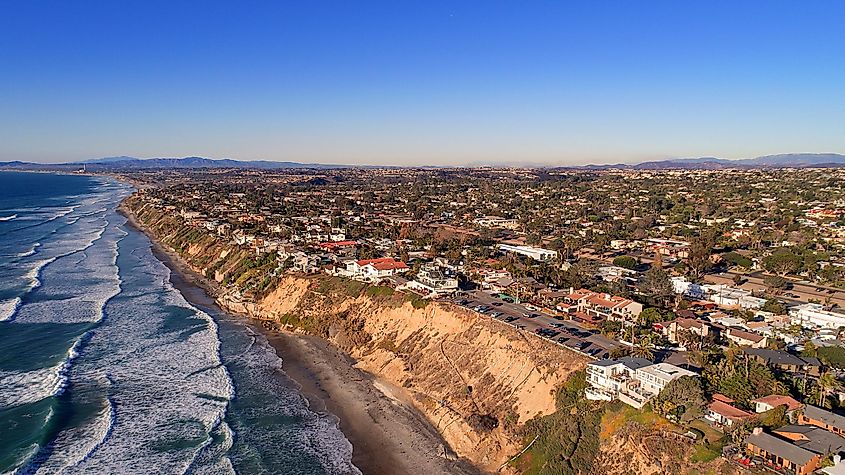 For a secluded beach destination, Leucadia is just the right place, north of Encinitas. Its beaches include vertical cliffs and multiple stairways that guide beachgoers to the shores and hidden surf spots. But its low profile on the San Diego map does not make it any less of an exciting and adventure-filled beach. The area has an eclectic nightlife scene, wonderful dining options and charming inns to make it worth the stay. The beach also houses its own surfing school for both amateur and experienced surfers looking to improve their skill at the sport.
Point Loma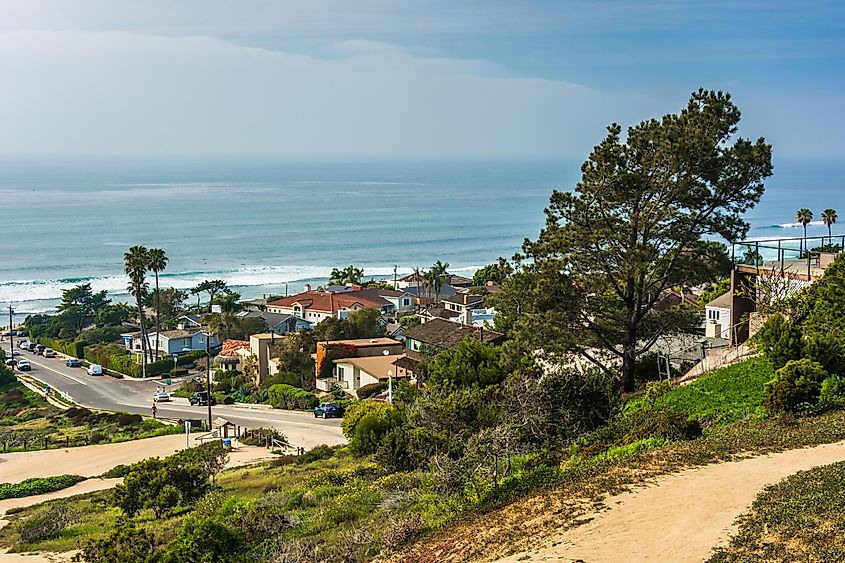 While Point Loma may not be the go-to beach for swimmers, it has a lot of special experiences to offer its visitors. The area has a few of the best tidepools remaining under protection and stunning sandstone cliffs ensuring unforgettable sightseeing and sunset watching. Yacht clubs and marinas populate the coast, making for a peaceful and panoramic getaway.  
Playa Pacifica on Mission Bay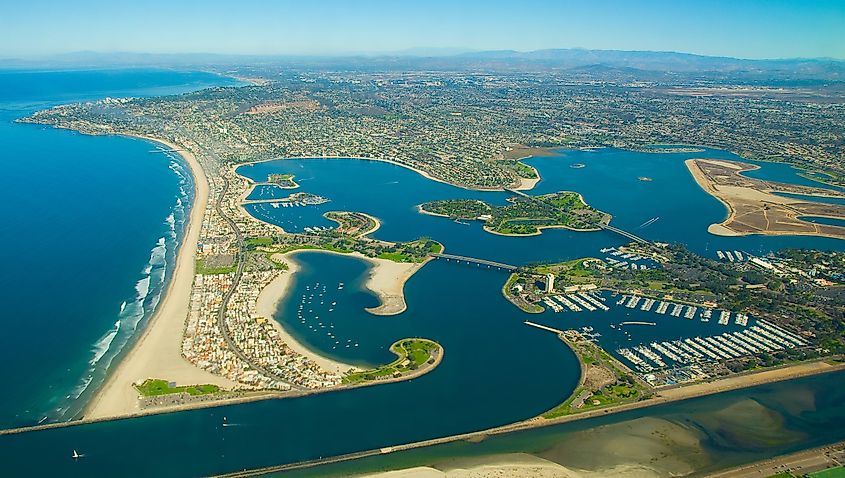 Another remarkable beach is Playa Pacifica on the eastern side of Mission Bay. While the Bay area is famous for its water activities, this calm paradise reveals a protected sandy beach around the Leisure Lagoon. Visitors can hop onto the circular bikeway around the area or lounge on a boat, a prime stop for PWC riders and boaters alike. The Playa Pacifica Park is a great place to enjoy a family barbeque or a morning jog before safely hitting the lifeguard-protected shores.                                                                                                                       
San Onofre Surf Beach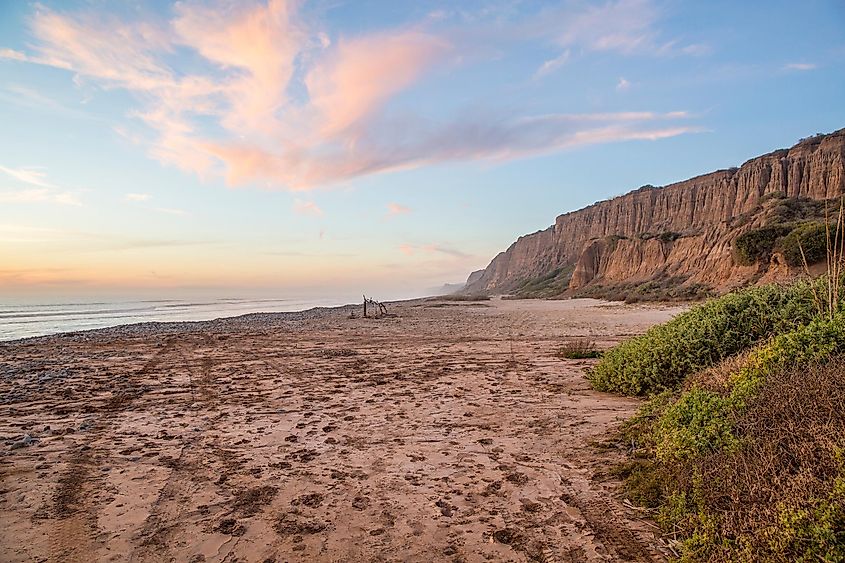 San Onofre is not a regular surf beach, it has historic roots. The area was previously an Acjachemen village over 8,000 years ago. Located in North San Diego County, the beach includes steep trails for hiking down to the shore as well as scenic campgrounds. The "Trestles" is its world-famous feature, known to be a surfing area with consistent waves. Surfers can stay the night in an RV or tent on site, or book a room at a resort to sunbathe and enjoy duck watching during the day.
There is no doubt that San Diego remains one of the most prominent beach havens in the world, attracting vacationers, honeymooners, families and solo travels to enjoy an exquisite time on one of many sublime shores. The surfing options are endless, the nightlife and food scenes are diverse and the views are nothing short of jaw dropping. Surely, these beaches will entertain all tastes and vacation desires.