The Golden State, California, is known for its spirited cities, breathtaking coastal views, beautiful wine country, and awe-inspiring national parks. Whether you are looking for a relaxing or adventurous three-day weekend destination on the West Coast, look no further than California.
San Francisco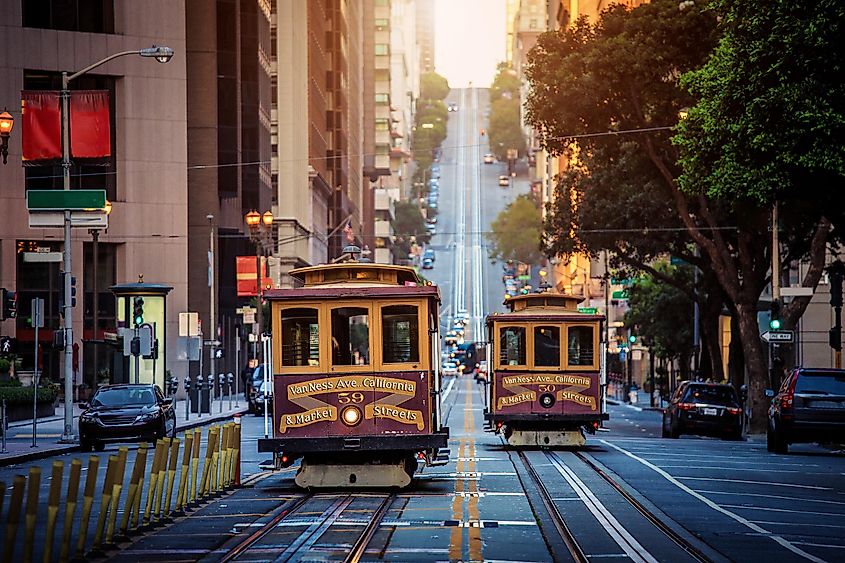 Perched on a picturesque peninsula, San Francisco, with the mighty Pacific Ocean on one side and the tranquil San Francisco Bay on the other, is a perfect destination for a memorable weekend retreat. This city is a plush tapestry of iconic landmarks and diverse cultures. Not only can you marvel at the architectural brilliance of the renowned Golden Gate Bridge, but you can also experience the city's unique charm by hopping on one of the historic cable cars. Explore the bustling lanes of the oldest Chinatown in North America, teeming with authentic eateries, souvenir shops, and colorful festivities.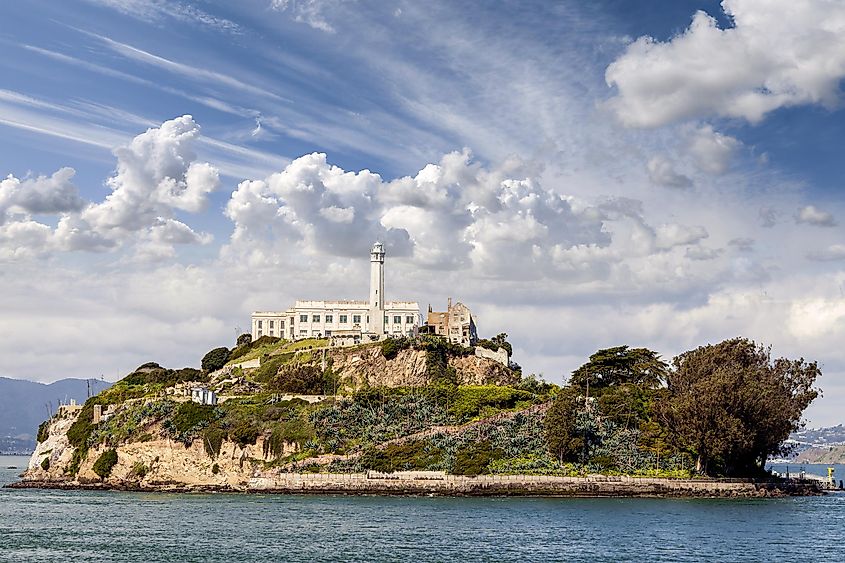 Embark on an intriguing journey to Alcatraz Island, once home to a notorious federal prison, now a captivating tourist attraction. Unwind amidst the lush, serene environs of the sprawling Golden Gate Park, which showcases an array of attractions from botanical gardens to museums. And lastly, no visit to San Francisco would be complete without indulging in its world-class culinary scene, where you can savor everything from fresh seafood to global cuisines in its acclaimed restaurants.
Santa Barbara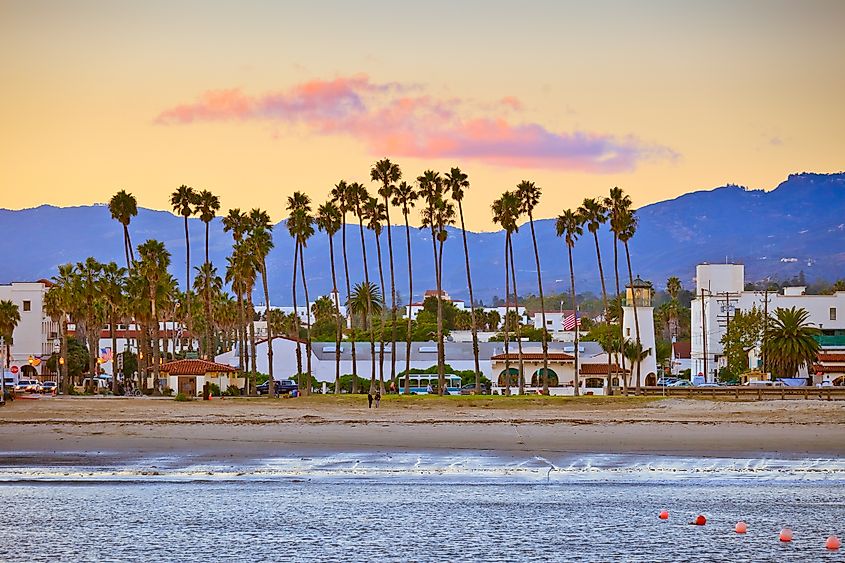 Sitting along the sun-drenched coastline of California, Santa Barbara, affectionately dubbed the "American Riviera," presents an irresistible allure. This charming city impresses with its striking Spanish colonial architecture, majestic coastal vistas, and renowned vineyards. Immerse yourself in the lush, exotic world of Lotusland, a breathtaking 37-acre estate garden that houses a diverse collection of flora from around the globe. Lose yourself in the deep tapestry of artistic expression at the Santa Barbara Museum of Art, home to an impressive array of exhibits. Luxuriate in the tranquil, golden sands of Butterfly Beach, a favorite amongst locals for its attractive sunsets and palm-fringed landscapes.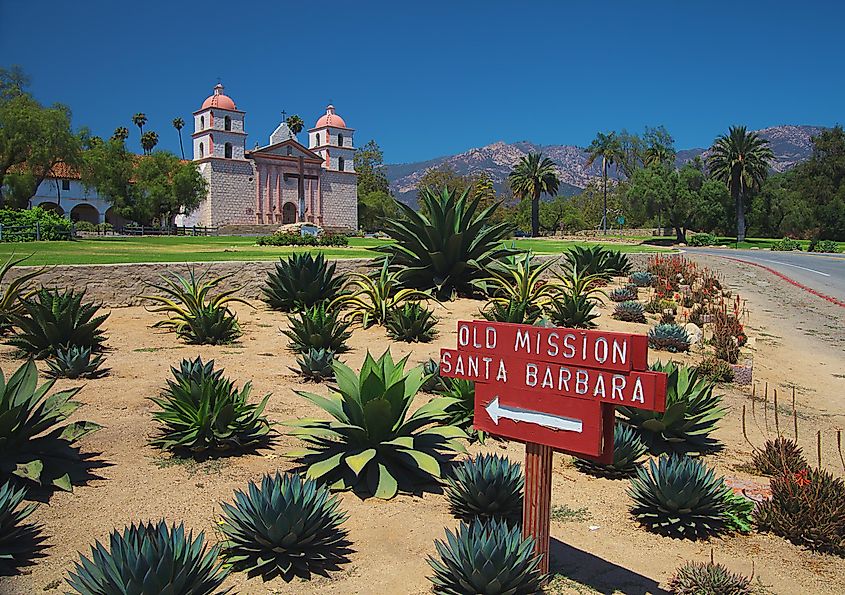 Steep yourself in the city's history with a visit to the venerable Old Mission Santa Barbara, a relic from the 18th century famed for its striking twin bell towers. Lastly, follow the Urban Wine Trail, a delightful experience that guides you through downtown's most distinguished wineries, each providing tastings of their finest blends, reflecting the profundity of Santa Barbara's wine country.
Yosemite National Park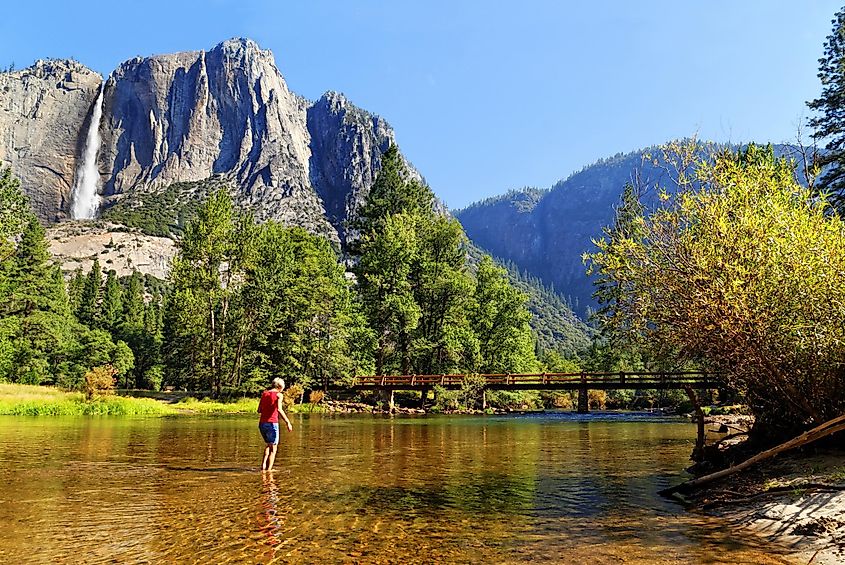 Yosemite National Park, an outdoor paradise, promises an unforgettable weekend. It is home to extraordinary natural features, such as the colossal El Capitan, the imposing Half Dome, and the dramatic Yosemite Falls. The park suggests a multitude of outdoor activities, including scenic hikes, cycling routes, and countless photo opportunities. Yosemite Valley Lodge delivers comfortable lodging with a backdrop of spectacular vistas. For a more intimate connection with nature, camping under the star-studded sky contributes an unparalleled experience, accompanied by the soothing whispers of the wilderness at night.
Los Angeles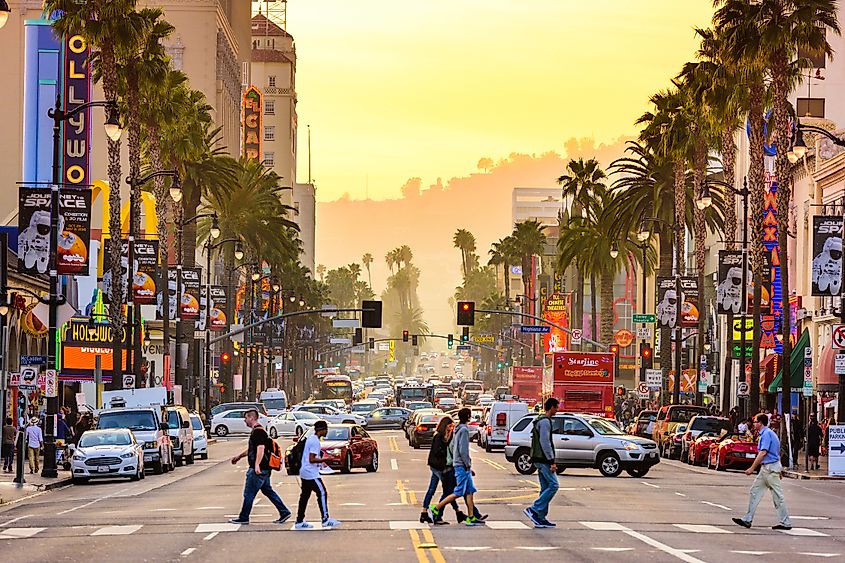 The sprawling metropolis of Los Angeles, one of California's most populous cities, unfolds an array of attractions that make it a prime touristic attraction. Enrich your artistic sensibilities at the Getty Center, an architectural marvel home to an exquisite collection of European paintings, sculptures, and decorative arts. Feel the pulse of the city's entertainment industry as you stroll along the Hollywood Walk of Fame, spotting the stars of famous personalities. Soak up the sun on Santa Monica Beach, a quintessential Southern California experience complete with its iconic pier. Satisfy your intellectual curiosity by visiting one of the city's many captivating museums, imparting a deep dive into various disciplines. Immerse yourself in the thriving performing arts scene with a show at the Hollywood Bowl, an amphitheater renowned for its summer music series. To cap off your trip, tour the iconic Griffith Observatory for a mesmerizing view of the stars and the city skyline, a final toast to a memorable Los Angeles experience.
Lake Tahoe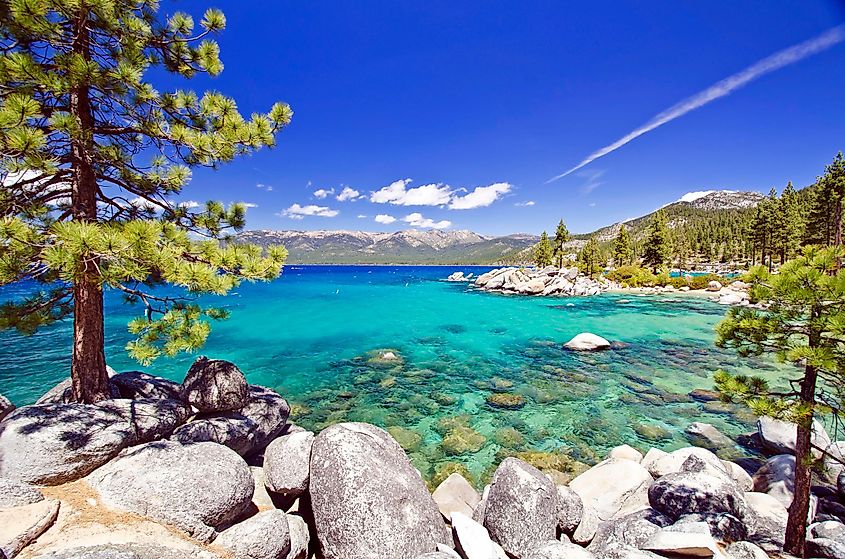 Straddling California and Nevada, Lake Tahoe provides an all-season retreat, making it an ideal destination for vacationers. In winter, embrace the thrill of downhill skiing or snowboarding at one of the area's premier resorts, such as Squaw Valley or Heavenly, where snow-capped peaks deliver a breathtaking backdrop. The warmer months transform Tahoe into a sun-drenched playground where you can hike or bike the surrounding trails, showcasing extraordinary panoramic views. Opt for a refreshing swim or lounge on the sand at one of the numerous sun-speckled beaches dotting the shoreline. To experience the vastness of the lake itself, consider a tranquil paddlewheel boat tour, extending an unparalleled perspective of the azure waters against the surrounding mountains. For those feeling lucky, head to the Nevada side of the lake to engage in some lively casino action. Making available a mix of natural beauty and recreational activities, Lake Tahoe is a captivating destination for your weekend itinerary.
San Diego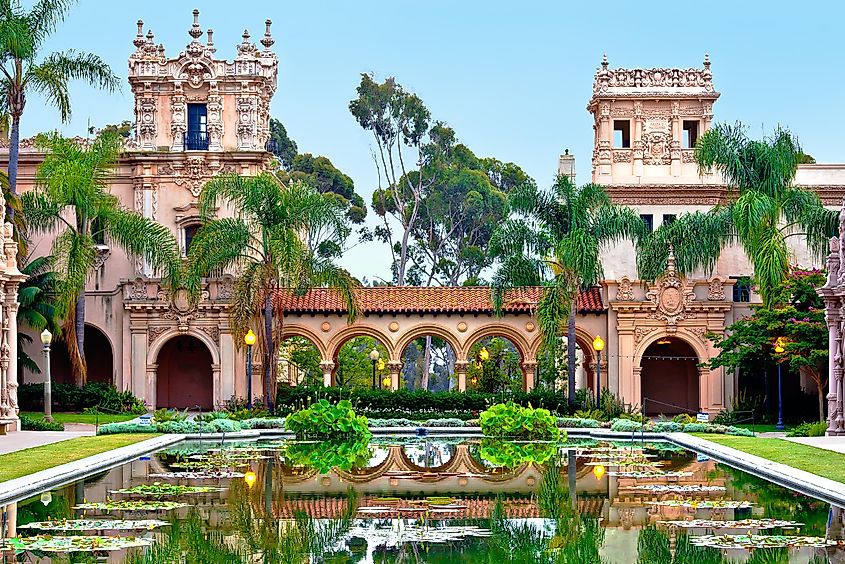 San Diego, combining natural wonders with city allure, is a fantastic destination. Engage with global wildlife at the renowned San Diego Zoo, nestled in the lush Balboa Park. The park's intriguing museums and lovely gardens are worth exploring. Wander the historic Gaslamp Quarter, a window to Victorian-era architecture, trendy boutiques, delectable eateries, and lively nightlife. Complementing the urban experience are San Diego's stunning beaches - perfect for surfing or soaking up the sun. Cap off your visit by delving into the city's dynamic craft beer scene, an excellent finale to an unforgettable weekend.
Napa Valley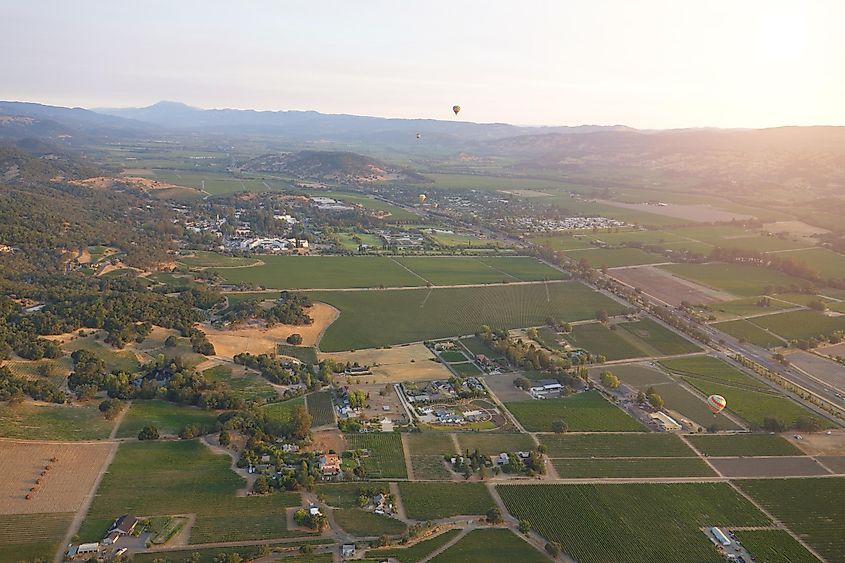 For wine connoisseurs and culinary enthusiasts alike, Napa Valley stands as an idyllic destination for a weekend retreat in California. This world-renowned wine region is home to countless vineyards and wineries, each displaying unique tastings and guided tours that delve into the winemaking process. Beyond the grape, Napa Valley boasts a bustling culinary scene. Particularly in Yountville, visitors can indulge in gourmet meals crafted by esteemed chefs, many of whom have garnered Michelin stars for their establishments. To fully appreciate the valley's lush landscapes and expansive vineyards, consider a hot air balloon ride. Floating high above, you will be treated to a bird's-eye view of the pleasing countryside, an experience as enchanting as it is memorable. By proposing a harmonious blend of scenic beauty, world-class wines, and gourmet dining, Napa Valley is a haven for those seeking a tranquil and indulgent weekend escape.
Big Sur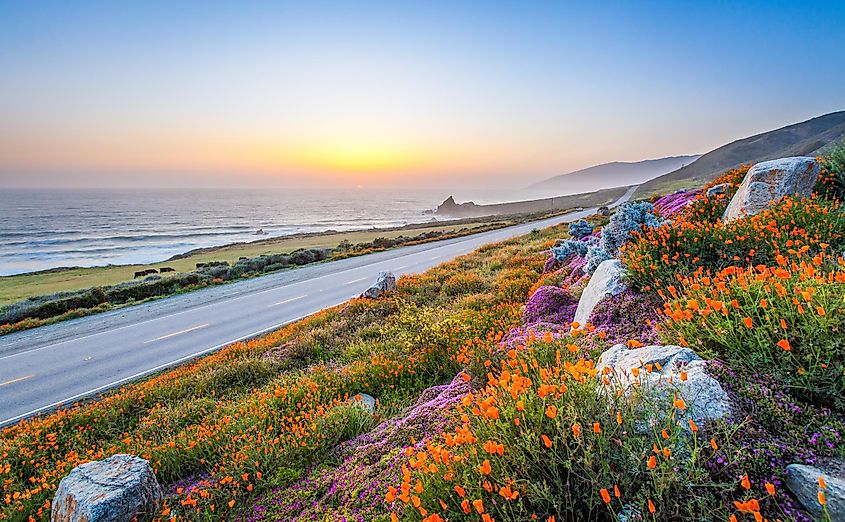 A jewel on California's coastline, Big Sur showcases captivating coastal panoramas best experienced on a drive along the famous Highway 1. Pfeiffer Big Sur State Park provides ample hiking opportunities amid diverse wildlife and verdant redwood groves. The magnificent McWay Falls, tumbling into the ocean from a granite cliff, is a sight to behold. For a truly immersive encounter, camping beneath the redwood canopy under a starlit sky contributes a profound connection with nature in this pristine landscape.
Sequoia National Park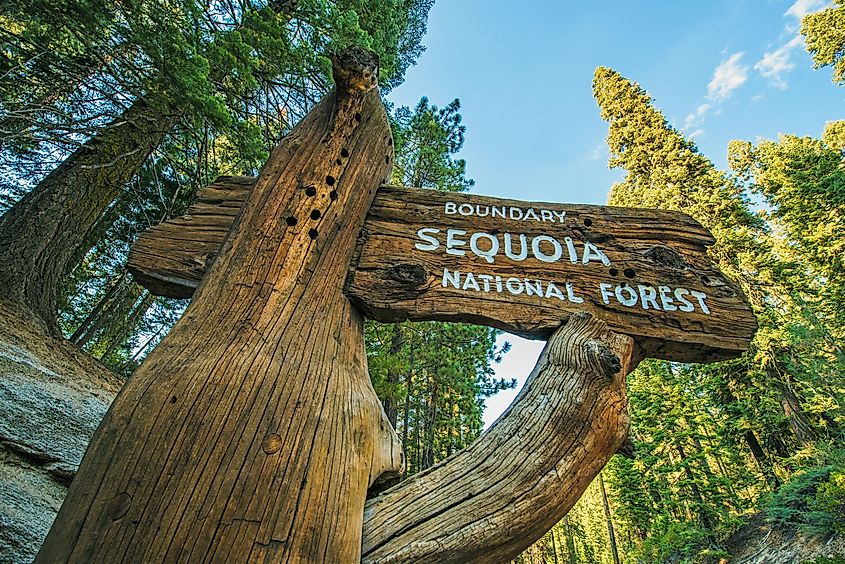 Sequoia National Park, home to some of the world's largest trees, is a must-see destination for nature enthusiasts. You can marvel at the grandeur of the Giant Forest, which houses five of the ten largest trees in the world, including the General Sherman Tree—the world's largest living tree by volume. An array of hiking trails lets visitors experience the park's diverse ecosystems, and the Crystal Cave offers a unique underground exploration. For a panoramic view of the Sierra Nevada, a drive or hike up to Moro Rock is highly recommended. Overnight visitors can choose from a range of campsites or the historic Wuksachi Lodge, blending seamlessly into the majestic forest surroundings.
Palm Springs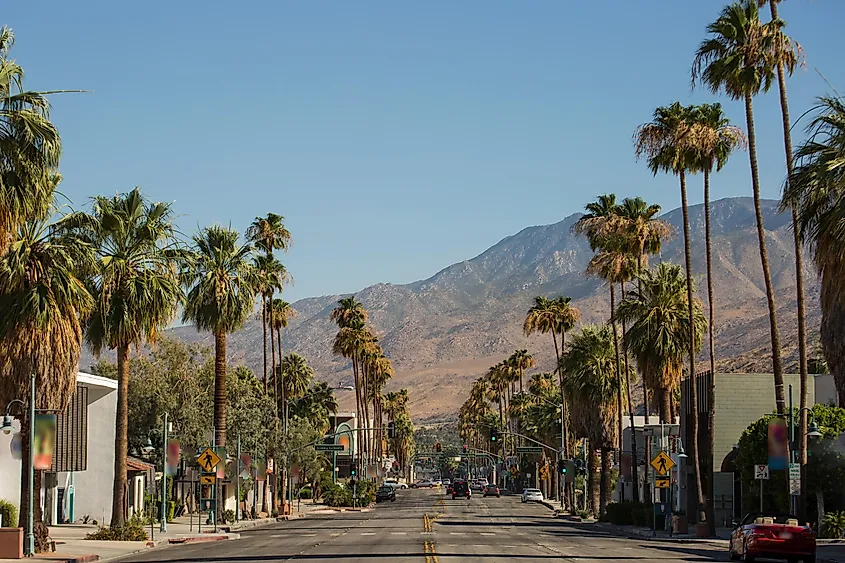 For those seeking a blend of outdoor activities and cultural attractions, Palm Springs is an ideal destination. Known for its mid-century modern architecture, boutique hotels, and scenic landscapes, Palm Springs offers a unique desert experience. The city is famous for the Palm Springs Aerial Tramway, which takes visitors up to the San Jacinto Peak for breathtaking views and hiking trails. Downtown Palm Springs boasts a lively art scene with numerous galleries, the Palm Springs Art Museum, and the annual Modernism Week event. For relaxation, try one of the many luxury spa resorts, and for golf enthusiasts, the city's world-class golf courses are hard to beat.
Monterey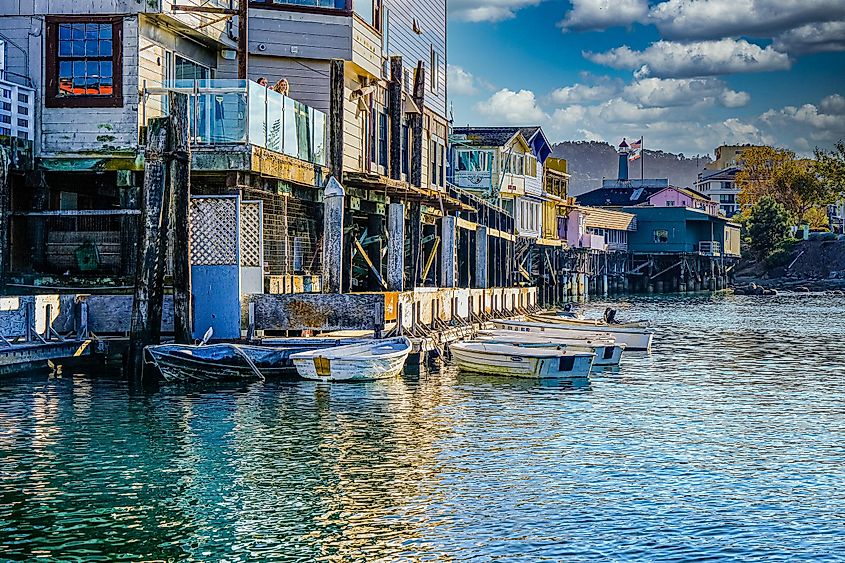 Monterey, located on California's rugged central coast, exhibits a mix of magnificent natural beauty and profound history. The city is home to the famous Monterey Bay Aquarium, which is renowned for its interactive exhibits and focus on marine conservation. The historic Cannery Row, once the center of the sardine packing industry, now houses restaurants, shops, and hotels with awe-inspiring ocean views. For outdoor enthusiasts, Monterey Bay features whale-watching tours, kayaking, and the scenic 18-mile drive. The Monterey State Historic Park showcases a collection of historic houses and buildings dating back to the Spanish and Mexican periods, giving visitors a glimpse into California's past.
These destinations provide a taste of what California has to deliver for a three-day weekend getaway. Whether you are seeking adventure, relaxation, cultural attractions, or natural beauty, you will find it in California. Start planning your weekend escape now!