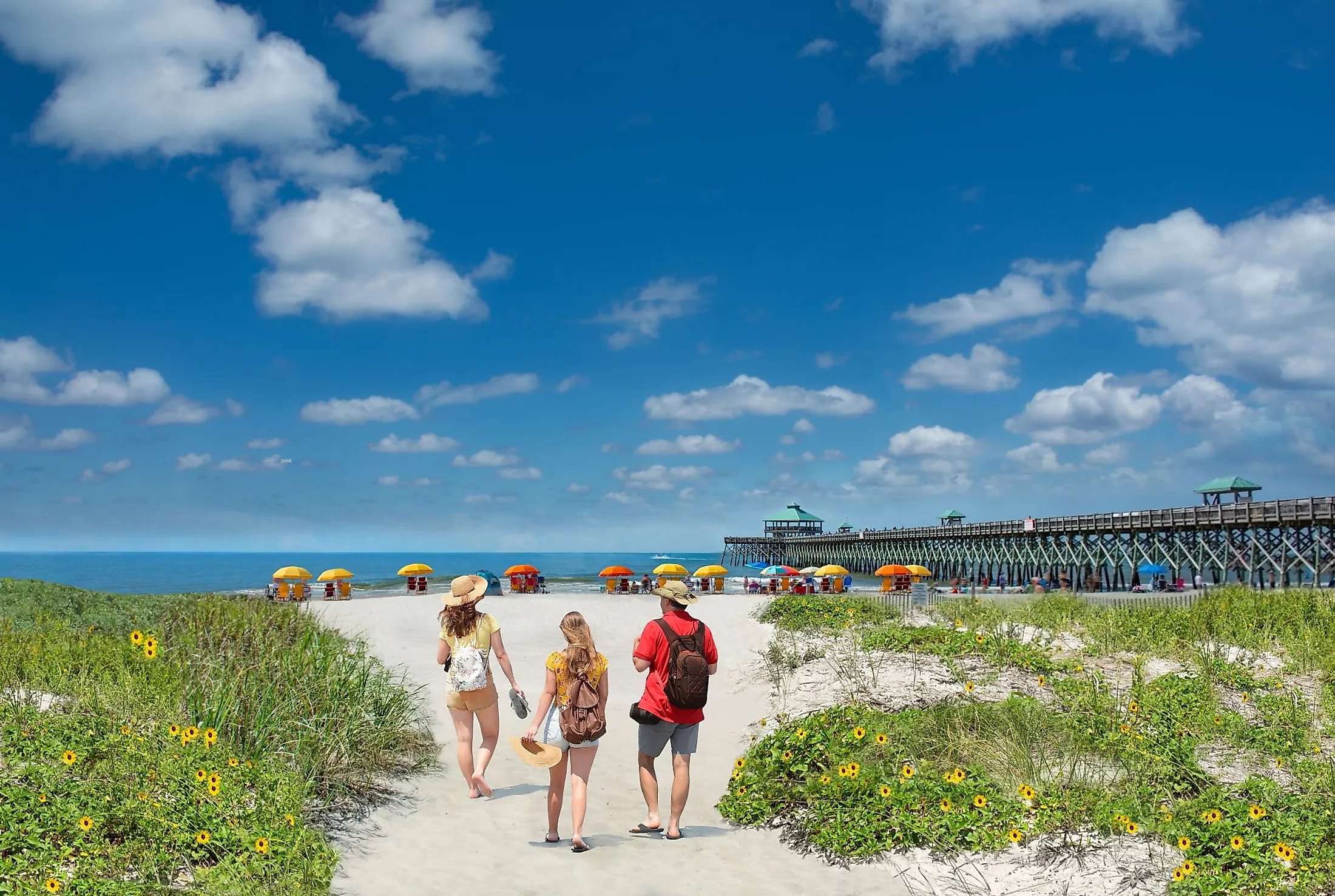 11 Best Beaches In South Carolina
South Carolina is home to many popular cities, tourist destinations, forested mountains, sea islands, and historical landmarks. But, it is best known for its beautiful beaches, perfect for a sunshine and sand-filled getaway. Whether you are just stopping by or would like to stay a while to soak up the sun, you can head towards any of the state's charming small towns. But these beaches in South Carolina are for more than just lounging: you will find everything from private islands to numerous outdoor recreation activities to amusement parks and food trucks.
Myrtle Beach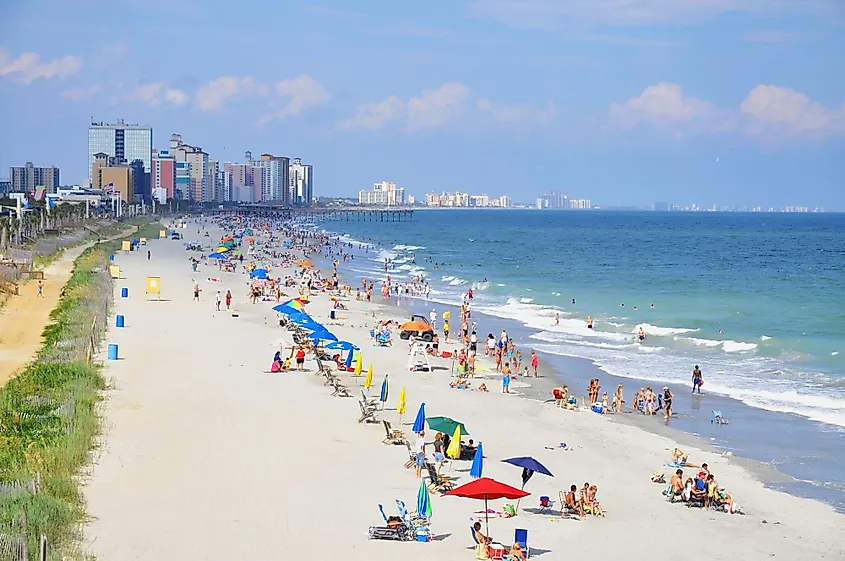 With an abundance of hotels and resorts with beach views, Myrtle Beach is a popular sunny vacation destination situated in South Carolina's Horry County. The miles of beaches, warm subtropical climate, golf courses, and restaurants attract more than 20 million visitors to Myrtle Beach every year. While the sandy beach itself may be your first stop, there's no shortage of fun activities you can dive right into. Live music, theaters, water sports, and plenty of dining and shopping spots are only a few of the many things to do in Myrtle Beach.
Mitchelville Beach Park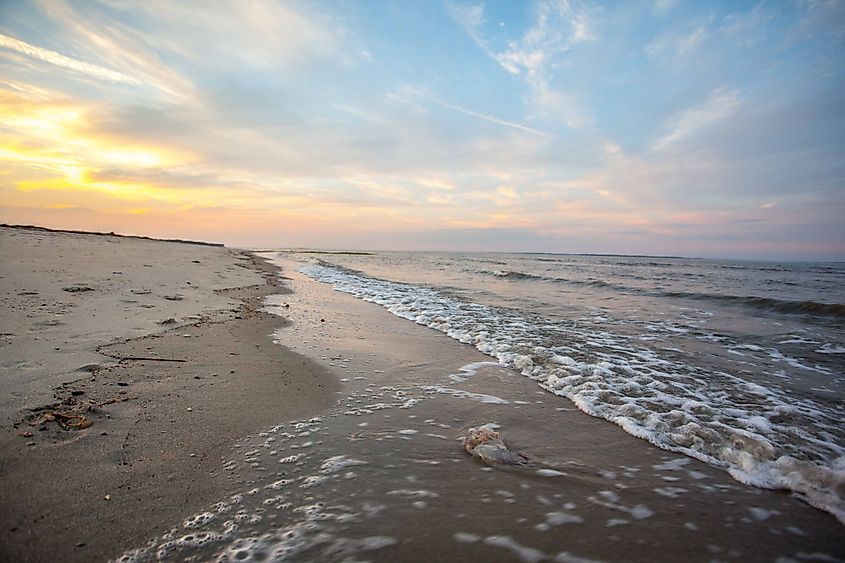 Nestled on Hilton Head Island, Mitchelville Beach Park is one of the less populated beaches, perfect for relaxation and exploration. The area also offers a bathroom, a sand shower, and a few picnic tables, so you can spend the whole day there. Visitors can also venture across the bridge to Barker Field, which is ideal for recreational and sporting activities.
Sullivan's Island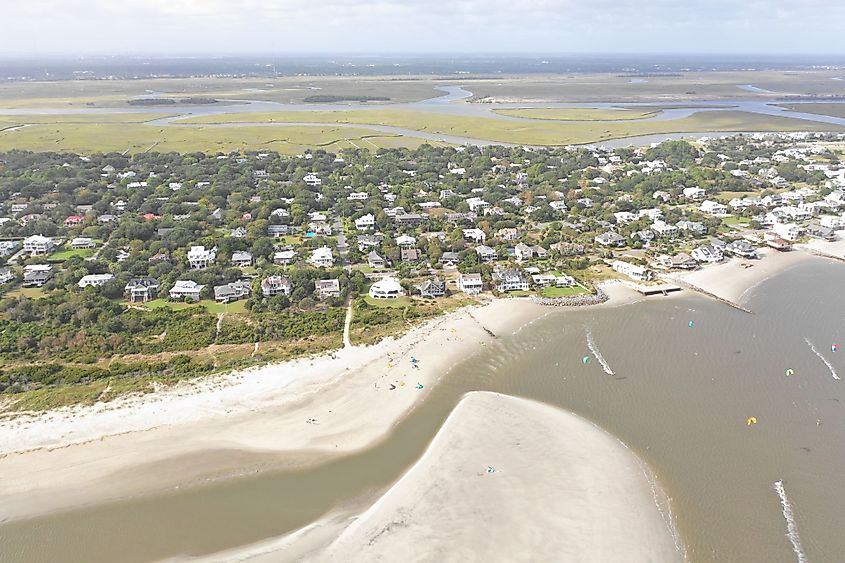 Sullivan's Island is a small island community situated at the entrance to the Charleston Harbor in South Carolina's Charleston County. The town boasts over 2.5 miles of Atlantic Ocean beachfront, ideal for kayaking, fishing, sailing, photography, and more. Visitors can also enjoy the small town as well as its unique historical attractions.
Isle Of Palms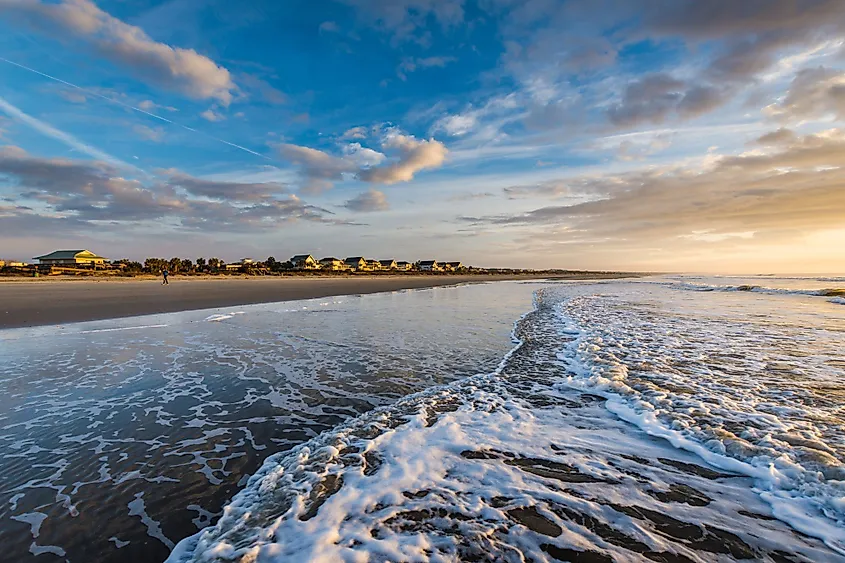 Neighboring Sullivan's Island, Isle of Palms is a barrier island that sits just off South Carolina's Atlantic coast. The town is situated about 24 km from the historic city of Charleston, boasting a picturesque beach and boardwalk. The community is also home to several big beachfront homes, luxury resorts, and local restaurants. Offering plenty of recreational activities, Isle of Palms is an excellent spot to enjoy the island lifestyle at any time of year.
Edisto Beach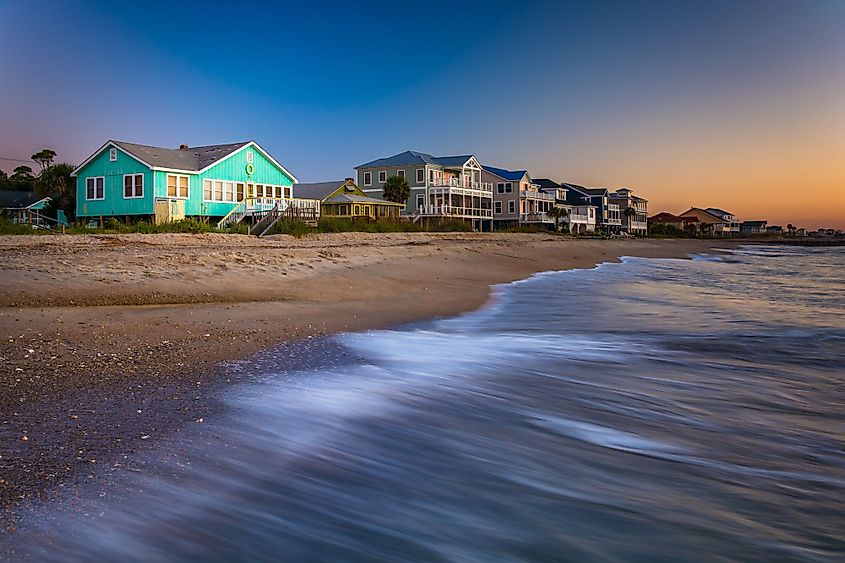 Situated on the southeastern edge of South Carolina's Colleton County, the small town of Edisto Beach includes Edisto Island's only developed coastal area. It is also one of the most serene beaches, best for long walks, fishing, searching for seashells, and soaking up the sun. While there are no hotels, there are many rental opportunities, with several beach houses lining the shoreline.
Cherry Grove Beach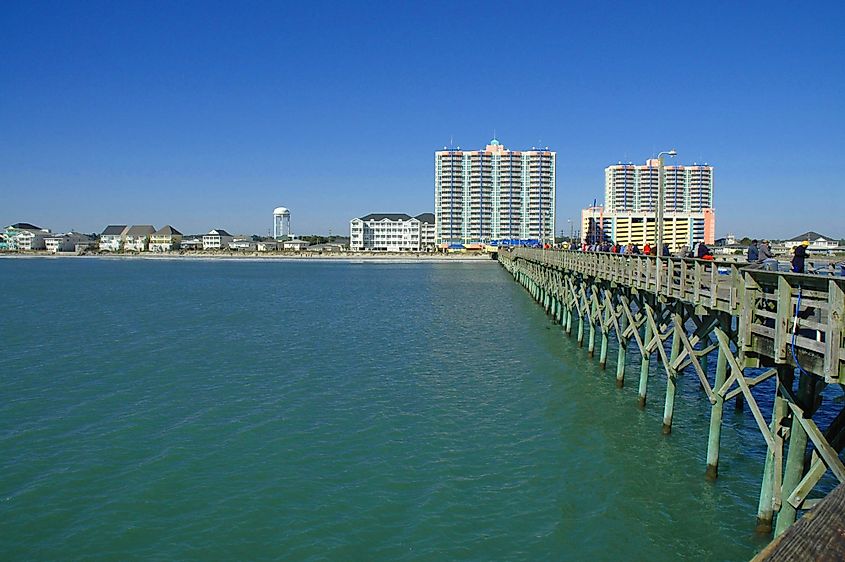 Located in the city of North Myrtle Beach in South Carolina's Horry County, Cherry Grove is only accessible by Sea Mountain Highway and Ocean Drive. This small neighborhood is primarily known for its historic Cherry Grove Pier and plenty of hotels, restaurants, and boutiques. Cherry Grove serves as an ideal spot for a peaceful getaway. 
Seabrook Island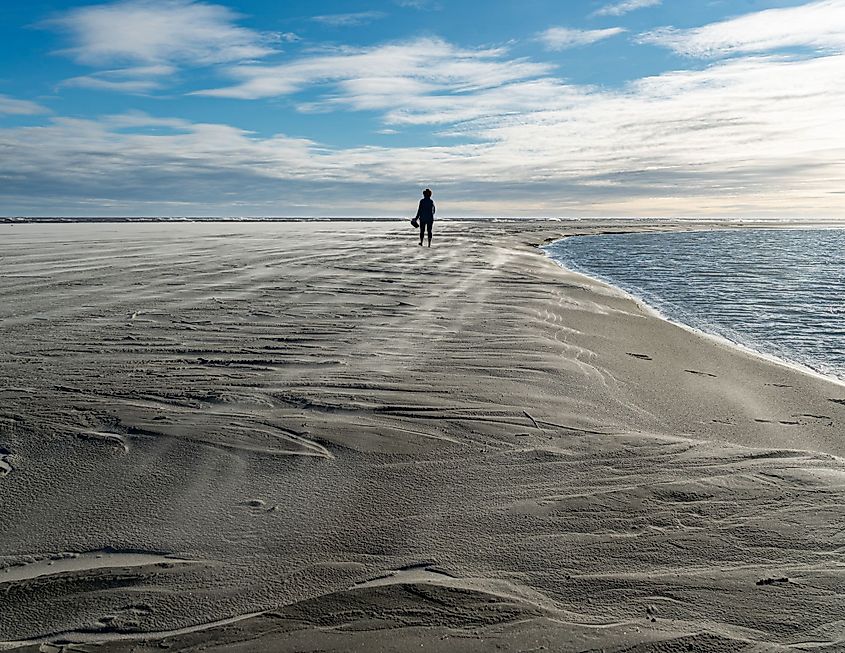 Seabrook Island is a barrier island situated in the southwestern portion of Charleston County. Seabrook Island boasts the privacy and tranquility of a small town, but is also close to everything you need. With miles of beaches to enjoy, this is the perfect spot to immerse yourself in nature.
Folly Beach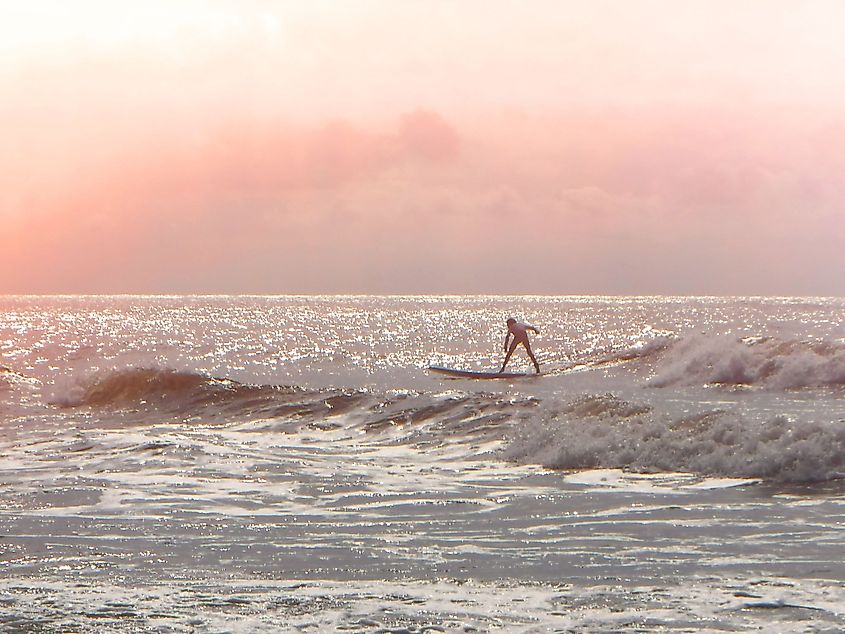 Folly Beach is a well-known surfing and seaside hotspot situated on Folly Island, approximately 18 km south of Charleston. Besides hosting several surf spots, the city offers stunning sunset and sunrise views. It is also home to Folly Beach Pier, which stretches over 1,000 feet into the ocean providing a picturesque view of the waters. With the North Atlantic Ocean in eyeshot, some visitors even spot the endangered whales in their respective migration seasons. The beautiful Morris Island Lighthouse is also just off the coast of the beach, great for exploration and photo ops.
Huntington Beach State Park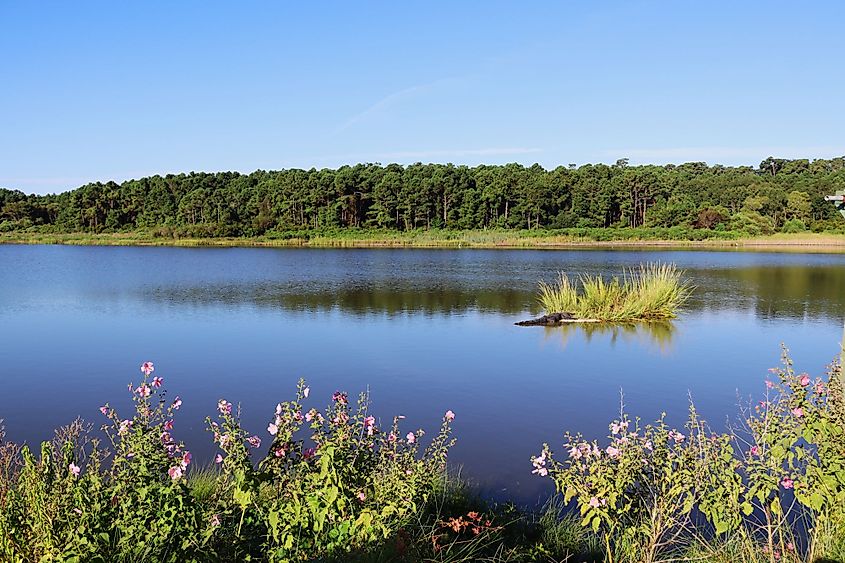 This 2,500-acre state park is situated close to Murrells Inlet in South Carolina's Georgetown County. The park features large sandy beaches, extensive fresh and salt marshes, and plenty of avian species to watch over the seasons. 
Coligny Beach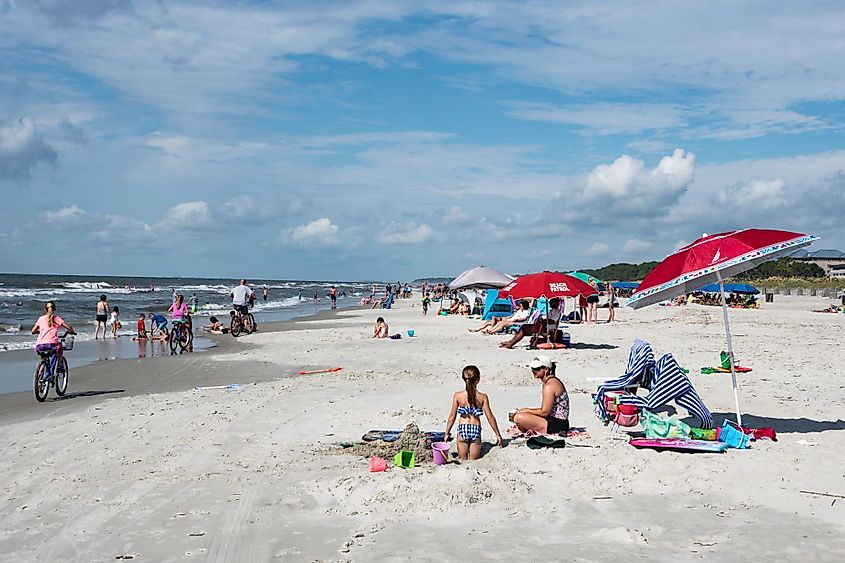 Coligny Beach is one of the most well-known beaches on Hilton Head Island. Visitors can enjoy the sandy beaches and clear skies at Coligny Beach. The Coligny Beach Park that acts as an access point to Coligny Beach offers plenty of wonderful amenities for locals and visitors alike. 
Kiawah Island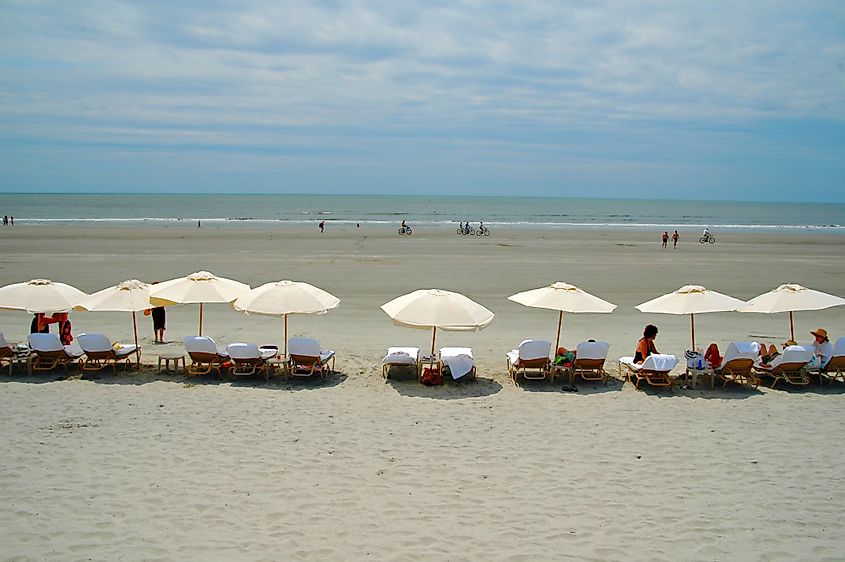 A barrier island situated about 40 km southwest of Charleston, Kiawah is mainly a private beach and golf resort. Kiawah Island is well-known for its various attractions including beaches, spacious villas, water-sport activities and the famous Kiawah Island Golf Resort. There are 10 miles of beaches and 30 miles of paved trails for biking and walking. The Kiawah River along with the island's numerous tidal creeks and salt marshes offers kayaking and canoeing opportunities. 
With almost 2,876 miles of tidal coastline, South Carolina boasts a number of beaches to choose from. Whether you want to sit back and relax in the sun, go for a swim in the sparkling waters, or enjoy the attractions of each different beach, there is always something for everyone.