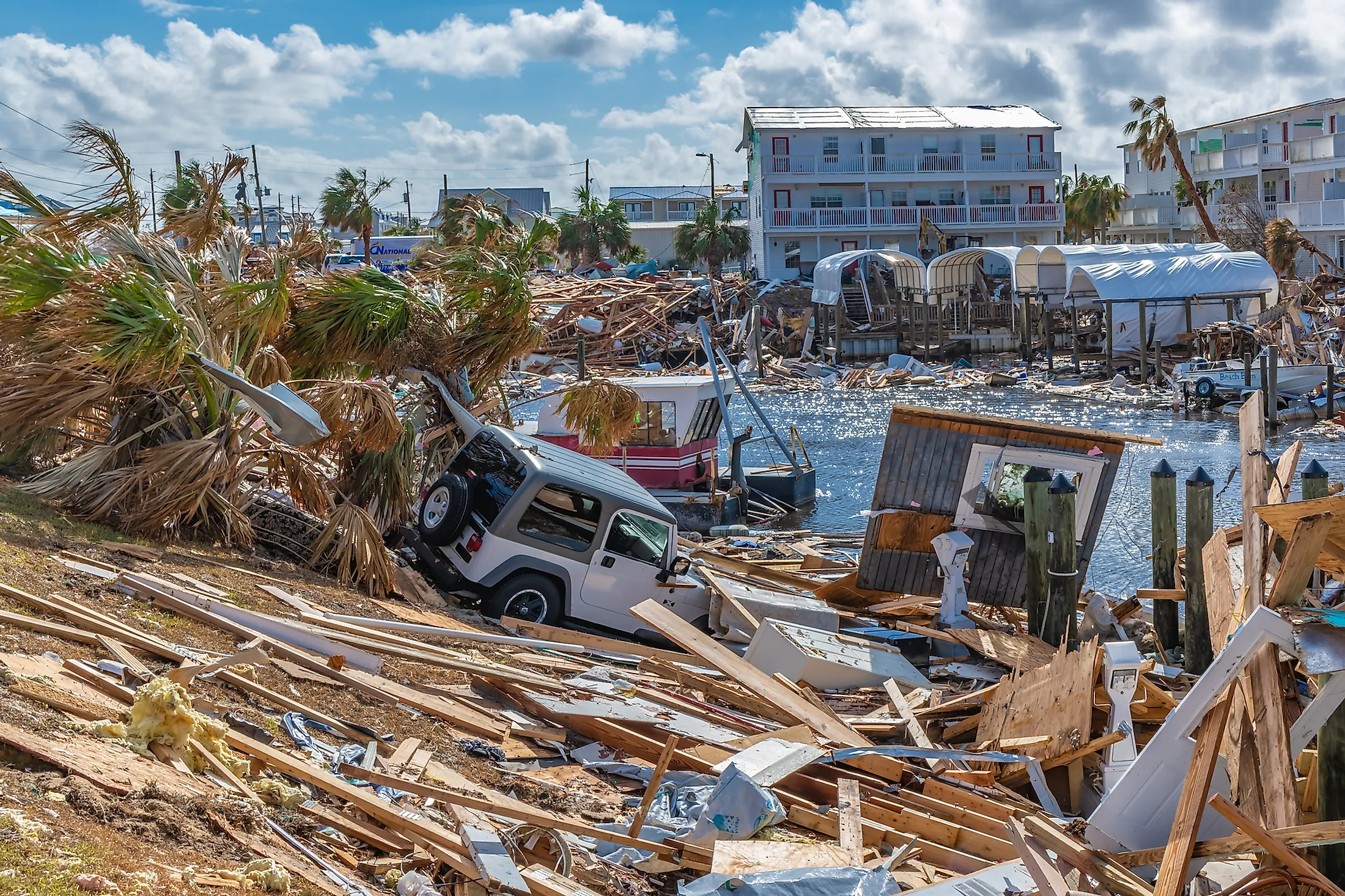 7 Most Hurricane-Hit States In The United States
The term hurricane comes from the Indigenous Taino word hurucane, meaning "evil wind." One look at past and present news clippings, and it is easy to understand this projection of malevolence. Each year, the United States faces potentially destructive fronts off the Atlantic Ocean, between about June 1 to November 30, though these evil winds have the capacity to strike at any time. Several infamous hurricanes have produced some of the most devastating events, across any medium, in the nation's history. The following seven states have proven to be the most vulnerable (and also resilient) between the tallied period of 1851 to 2020. Batten down the hatches and head the calls of local authorities if you find yourself in these parts during a swell. 
1. Florida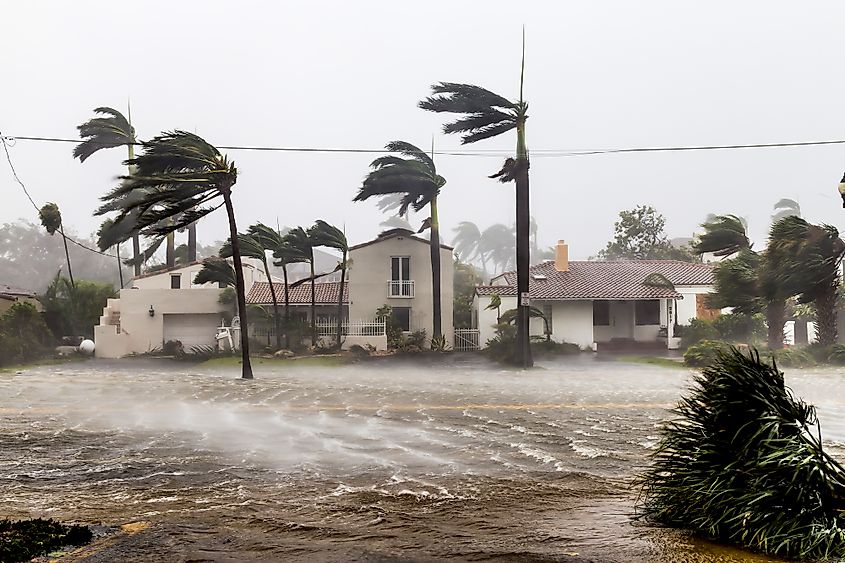 Florida has been, by far, the state hardest hit by hurricanes in recent history. A hundred and twenty hurricanes have reached land, and at least 37 were classified as major storms (i.e., Category 3 or higher). This constitutes roughly 40% of the data set for the entire country since 1851. The most recent, Hurricane Ian, struck the Southwest region of the Sunshine State on Wednesday, September 28, 2022. Ian peaked as a Category 4 storm (nearly Category 5), reaching wind speeds of 150 mph, but is still unfolding as of the writing of this article. Two of the worst hurricanes to ever hit Florida were The Great Miami Hurricane (1926), which killed at least 373 people, and Hurricane Andrew (1992), which, along with related tornadoes, wiped out 126,000 homes. 
2. Texas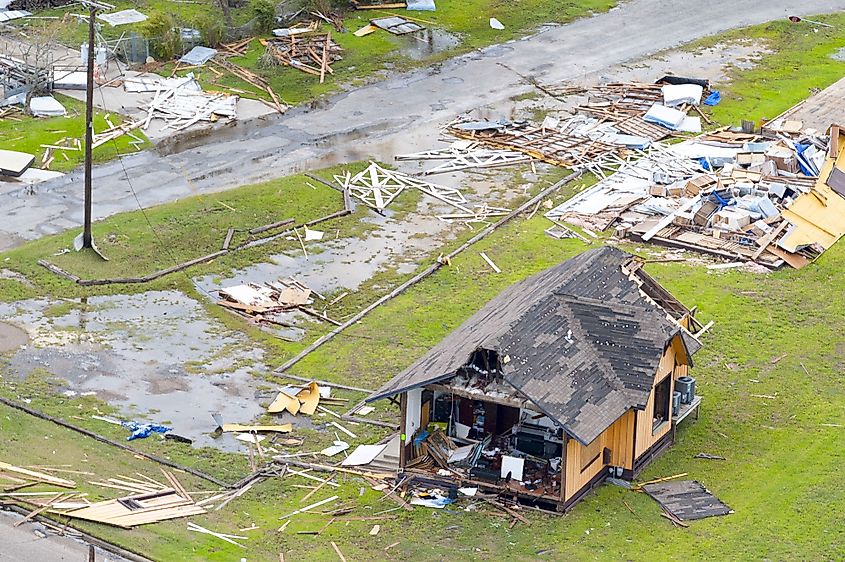 Texas has faced 64 hurricanes since formal record-keeping began, 19 of which were major storms. The most recent event was on September 14, 2021, when Hurricane Nicholas (Category 1) rolled through the Eastern part of Matagorda Peninsula, on the state's Southeast coast. Though of modest intensity, over 500,000 people temporarily lost power in that area. However, the deadliest natural disaster in US history hit Texas back in 1900. The Galveston Hurricane killed around 6,000 - 12,000 people, destroyed over 7,000 buildings, and left 10,000 residents without a home. The wettest storm on record also took place in Texas. Hurricane Harvey (2017) brought 60-inches of rain to Southeast Texas, flooding the streets of downtown Houston, displacing 30,000 people, and killing 68. 
3. Louisiana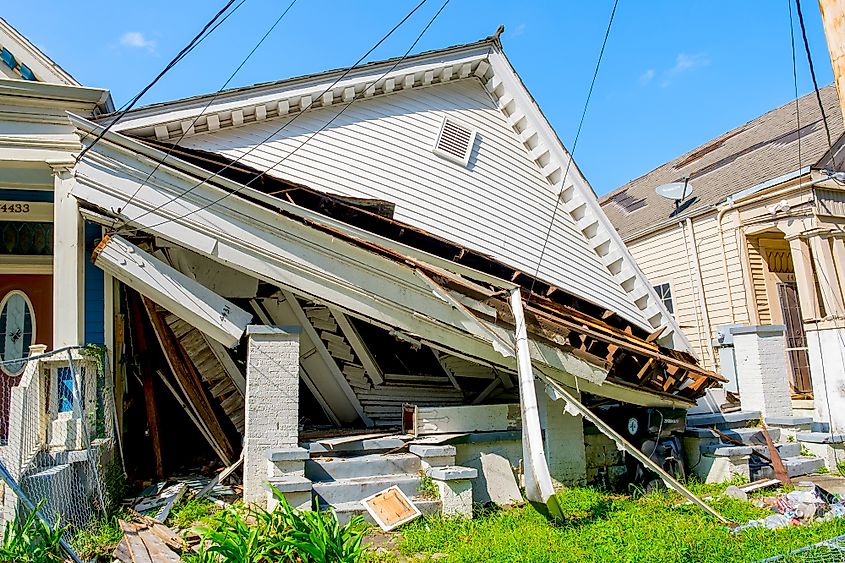 Louisiana has a similar track record to Texas, with 62 recorded hurricanes (through to 2020), 18 of which were categorized as major. The most recent storm was Hurricane Ida, which formed on August 26, 2021, and dissipated nine days later. Ida registered as Category 4 and was the second-worst storm to hit Louisiana after Hurricane Katrina. Katrina (Category 5, 175 mph winds) ravaged Southeastern Louisiana in 2005, with much of the focus landing on the city of New Orleans. Between 15,000 and 20,000 people were forced to take shelter in the Louisiana Superdome. When all was said and done, an estimated $125 billion (USD) in damages occurred, and the aftermath is still palpable today. 
4. North Carolina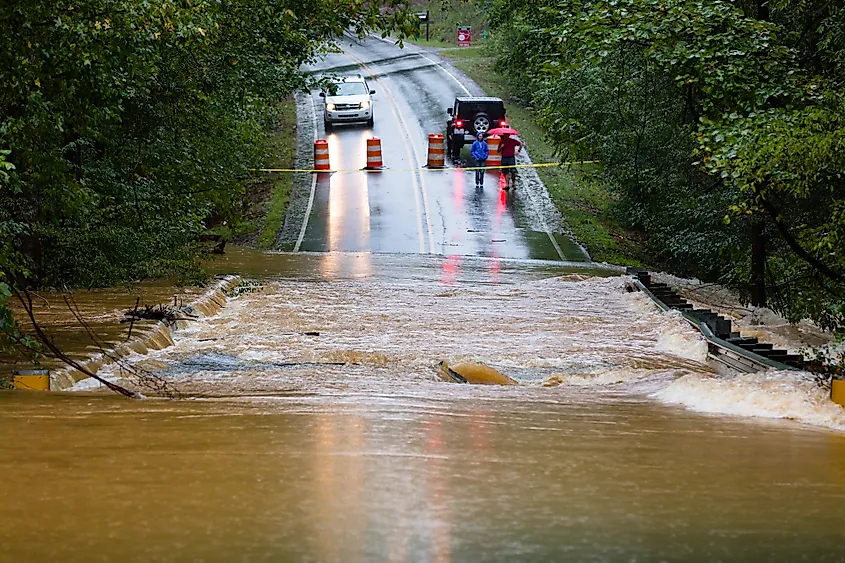 North Carolina has dealt with 58 hurricanes, including 7 major ones, over the past 170 years. Recent storms have been relatively minor (though not without casualties from related flooding and rough waters). These include Tropical Storm (i.e., below Category 1) Colin on July 3, 2022, the peripheral effects of Hurricane Henri on August 21, 2021, and Tropical Storm Fred on August 16/17, 2021. The deadliest hurricane to strike North Carolina was Hurricane Florence (Category 1), which first hit Wrightsville Beach, on the Southeastern coast, on September 14, 2018. The record rainfall caused 42 fatalities and extensive flood damage. 
5. South Carolina
There have been 31 hurricanes that have brought their winds and tangential effects into South Carolina - 5 of these were major storms. Last year, several tropical storms hit this area, bringing heavy rains and strong winds. The most recent full-blown hurricane was a Category 1 called Elsa, which landed in Florida and then proceeded into South Carolina on July 7/8. This event caused flooding and five tornadoes. One of the worst hurricanes in South Carolina's modern history was Hurricane Hugo, which rather than flow in from Florida, smashed directly into the coast on September 21/22, 1989. The peak 120 mph winds contributed to over $7 billion in damages. 
6. Alabama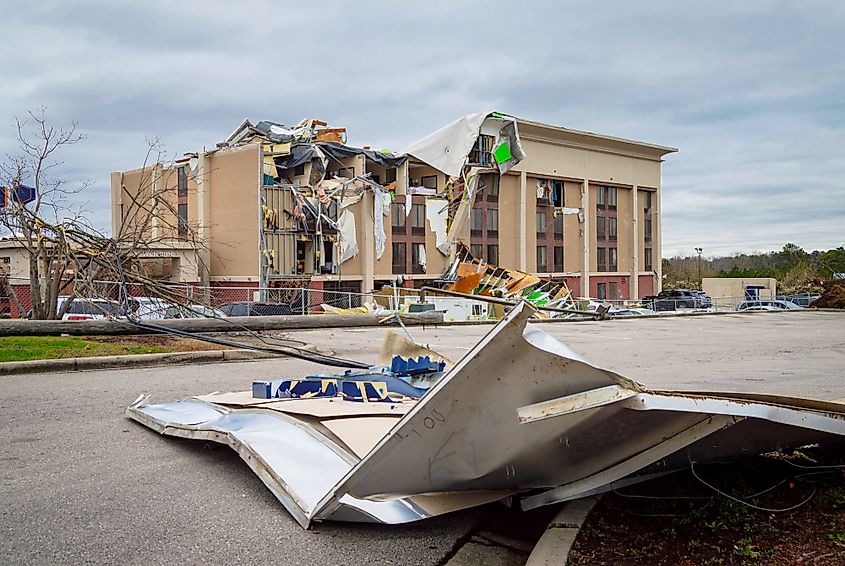 Alabama has been directly hit by 23 hurricanes, including 5 Category 3s. The most recent to impact the state was Hurricane Zeta, which landed in New Orleans, Louisiana, but whose winds gusted upwards of 91 mph in Mobile, Alabama. This hurricane led to extensive damage and power outages. Alabama has been fortunate to avoid any Category 4 or 5 hurricanes, as most storms lose their peak ferocity by the time they reach this nearly land-locked state. 
7. Georgia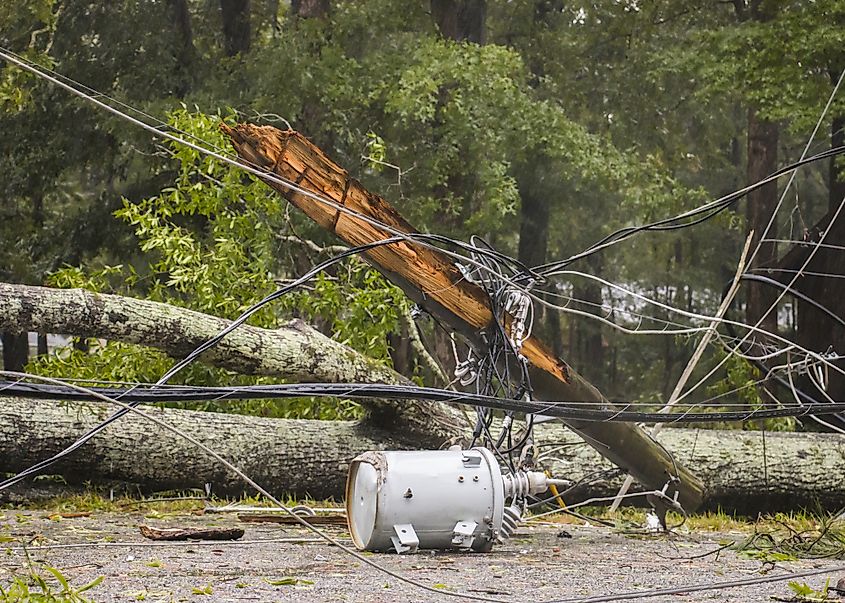 Unlucky number 7 of the most hurricane-hit states is Georgia. Situated between Florida and South Carolina, Georgia has faced 21 hurricanes, including three major ones. Some of the most notable events in recent history include the record 18 tornadoes that touched down as a side effect of Hurricane Katrina (2005), the state's participation in the largest evacuation in American history owing to Hurricane Floyd (1999), and Tropical Storm Alberto's abrupt heavy rains, which killed 34 people on July 4, 1994. 
Hurricanes pose a serious threat to the states along the Gulf of Mexico and the Eastern Seaboard. These seven, in particular, have seen the highest number and greatest intensity of storms hit within their borders. The annual hurricane season is once again in full swing, with Hurricane Ian still wreaking havoc at the time of this article. 
The 7 Most Hurricane-Hit States In America 
Rank
State

No. of hurricanes

(from 1851 to 2020)

No. Of major hurricanes

(from 1851 to 2020)

1

Florida

120

37

2

Texas

64

19

3

Louisiana

62

18

4

North Carolina

58

7

5

South Carolina

31

5

6

Alabama

23

5

7

Georgia

21

3