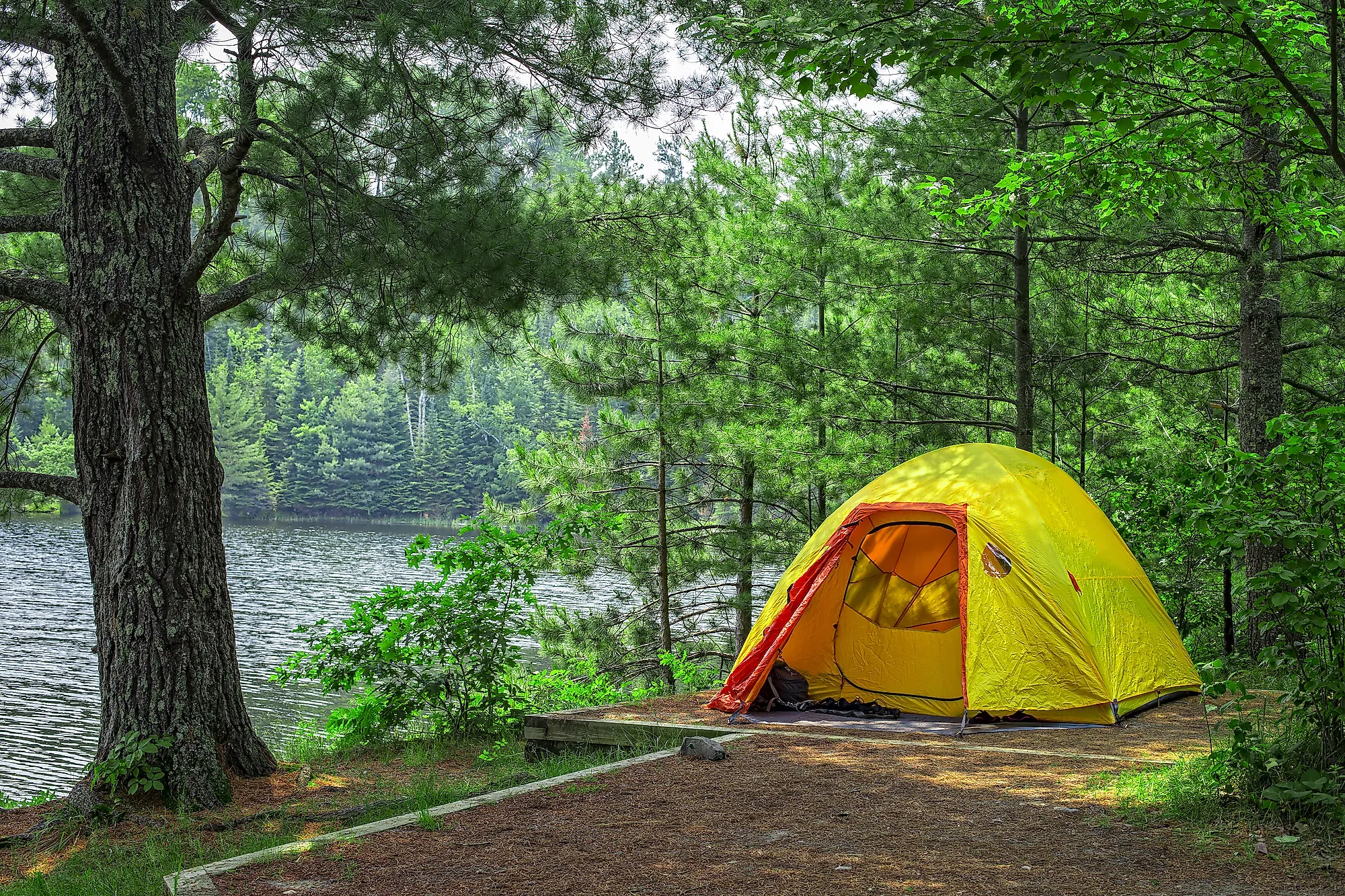 Voyageurs National Park is located in Minnesota, in the United States. Established in 1975, it has an area of approximately 218,055 acres which consist of rocky landscapes, lakes, streams, wetlands, and forests.
Climate
The climate in the park fluctuates greatly with the seasons. Summers are warm and humid, while winters are cold, and often below freezing. Because of this variation in temperature, the park is popular year round, as it offers a variety of activities from boating to skiing, to hiking and snowmobiling. 
Waterways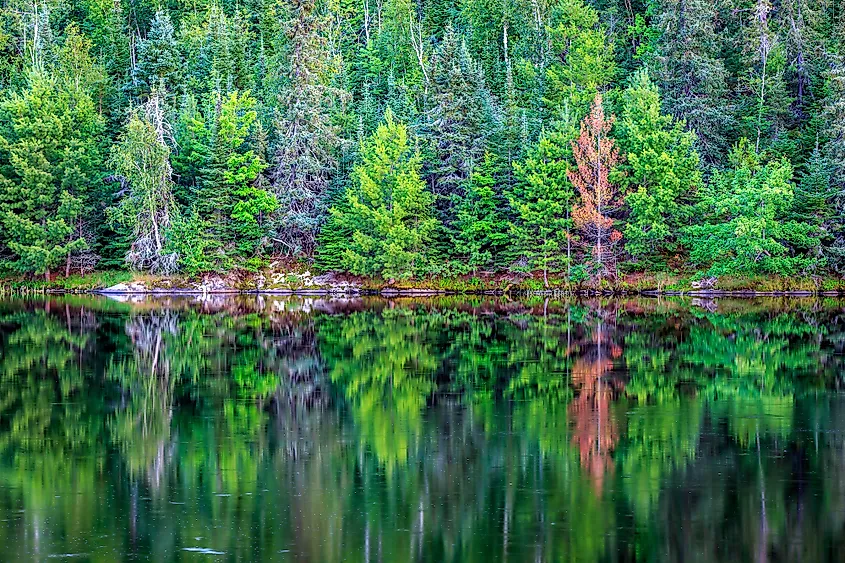 The park has an extensive system of connected lakes and rivers, and is in fact named after French-Canadian fur traders that were the first settlers to use these pathways for transportation.Kayaking, canoeing, fishing and boating are all common activities here, as well as snowshoeing and snowmobiling in the winter months.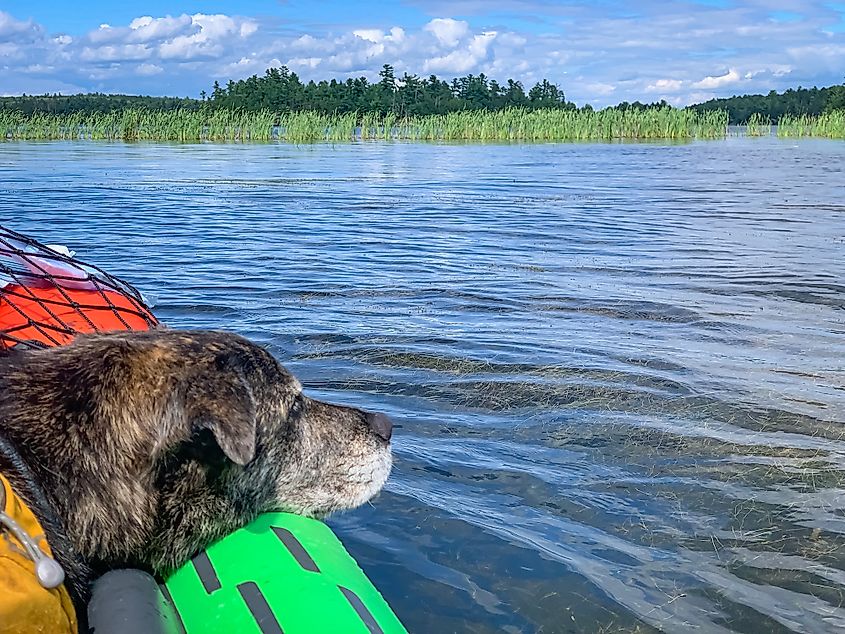 There are four main lakes within the park: Kabetogama, Rainy, Namakan and Sand Point Lake. The latter three all border with Canada, to the North. Lake Kabetogama also includes Kabetogama peninsula, from which there are several smaller lakes and inlets. To the south of the park lies Crane Lake, which provides a natural border to the park. 
Flora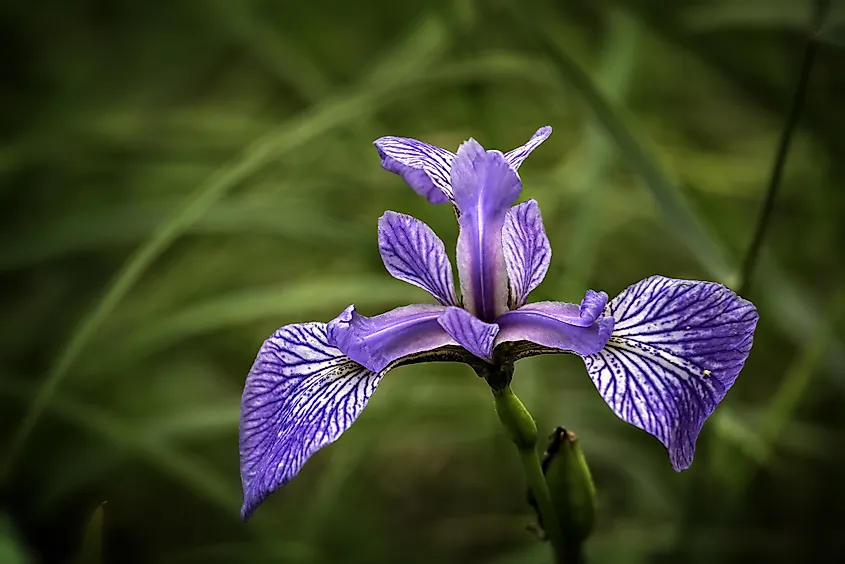 Voyageurs National Park has transitional vegetation and climate structure, due to its geographic location. This means it merges both the southern boreal forests in its northern regions with temperate deciduous forests which occupy the areas further south and east.
Within these two areas, a variety of ecosystems live. They include both hardwood and conifer forests, marshes and swamps, lakes and lakeshores, and rocky cliffs and outcroppings. Almost all of these areas include a variety of vegetation. The park holds more than 50 types of shrubs and trees, such as spruce, fir, aspen, birch, jack pine, and red maple. Fruit bushes are also common in the area including shrubs that grow blueberries, raspberries, strawberries, and hazelnuts. Additionally, 40 species of fern and moss can be found in the area, 200 different grasses, rushes and sedge, and some 400 or more wildflowers. 
Fauna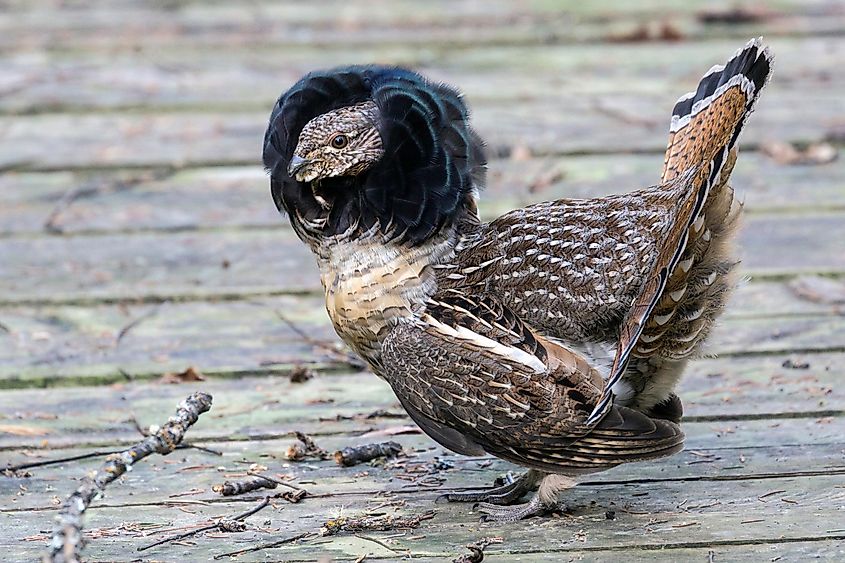 Fishing is a popular form of recreation in Voyageur National Park. The many lakes and rivers in the region provide ideal homes for a variety of fish species. These include largemouth and smallmouth bass, northern pike, walleye, crappie, lake trout, bluegill, sunfish, yellow perch and muskellunge. Aside from fish, there are a large number of animal species in the park. More than 100 species of birds have been recorded, and at least 50 species of mammals.
Some of the largest mammals include the giant grazing moose, which can be found in both forests and lakes, as they eat largely aquatic plant life. Black bears, too, roam these regions, eating mainly fruits and nuts, of which the park has multiple kinds. Timber wolves also present, and hunt prey such as the white-tailed deer. Smaller mammals include foxes, river otters, muskrats, beavers, snowshoe hares, and weasels. The variation in ecosystems also means there is a variety of birds in the park. The majestic bald eagles are some of the biggest birds in Voyageur, as are larger species of owls. Cormorants are also common, as are loons and warblers.