The United States of America has 63 different National Parks. They cover a wide number of states, and a variety of landscapes from coast to coast. Many will know some of the most popular National Parks, which are generally thought of to be the best, but some of the lesser known parks are equally stunning or enriching. This list aims to highlight some of the hidden gems of National Parks with the ten most underrated National Parks in the United States. 
Contents:
Big Bend National Park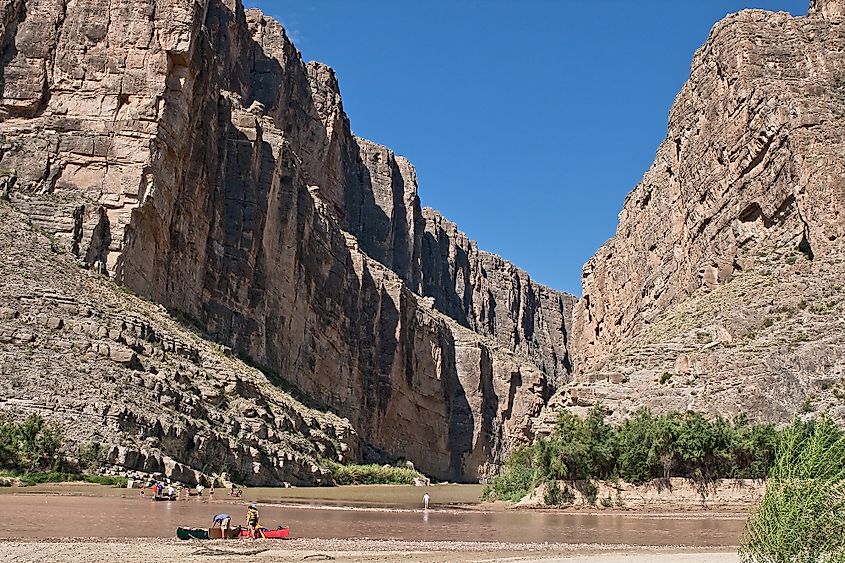 The Big Bend National Park is located in the state of Texas and runs along the Rio Grande River where it borders Mexico. The high steep walls of the gorge make for a stunning view, and various activities such as kayaking can be done in the river. Hikers can also enjoy the higher ground, walking trails along the ridge or climbing the Chisos Mountains. This park is also a nice remote option, as it tends to be far less popular than other National Parks, despite being a beautiful location full of options for outdoor enthusiasts.
Isle Royale National Park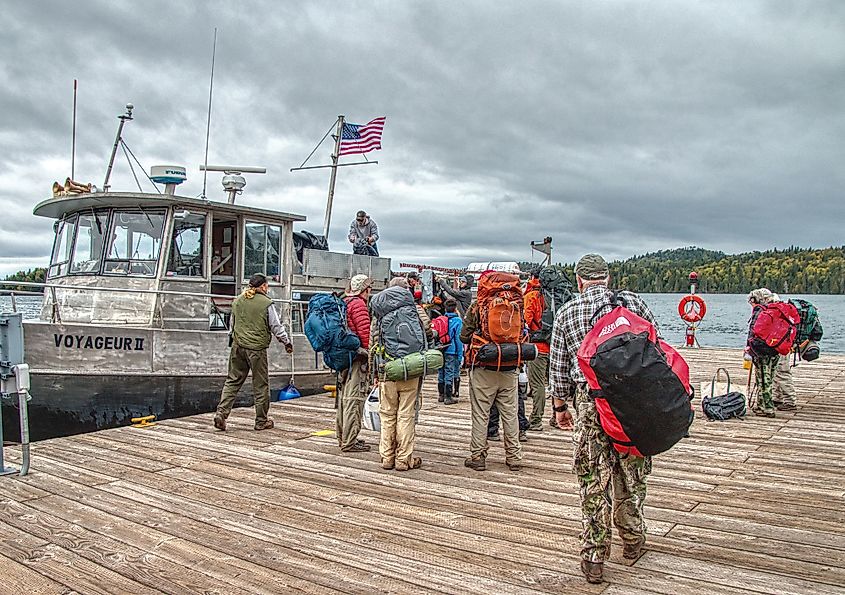 Isle Royale National Park is in Michigan state, in the giant freshwater lake, Lake Superior. The park itself is an island within this Great Lake, and is only accessible by boat. Because of this, the park is often underrated, and not nearly as popular as many other National Parks. For those that are willing to venture off the common path, though, Isle Royale has a lot to offer. The lake is perfect for water activities like kayaking and boating, and you can even scuba dive in the area. The rocky island is also full of old growth trees, and impressive wildlife, including a small pack of wolves. 
Crater Lake National Park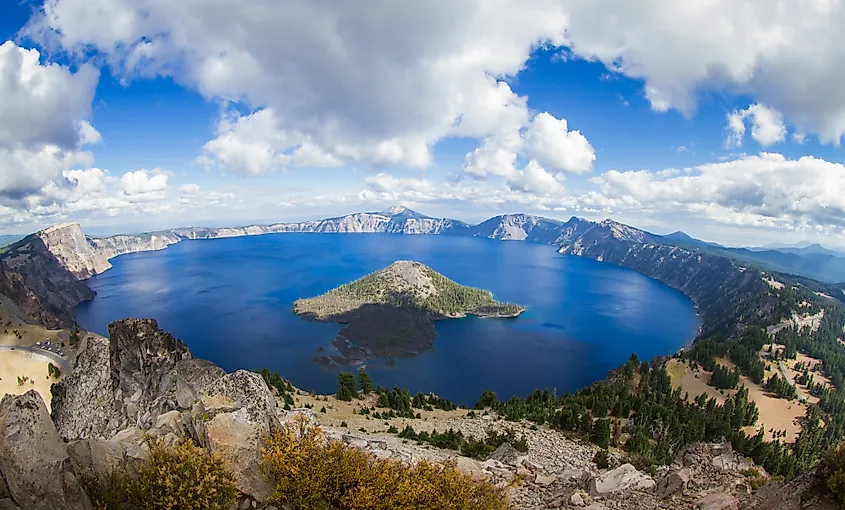 The Crater Lake National Park is in Oregon, and features a stunningly deep blue lake. This park is absolutely stunning, and as a result, is growing in popularity, though it remains one of the more underrated National Parks. The lake itself sits in a crater basin that is surrounded by steep mountain ridges that drop into the blue below. In the middle, the cinder cone island known as Wizard Island makes a pointed centerpiece. Visitors can enjoy hikes and picture-perfect views, or take a boat across to the island. In winter months, snowshoeing is popular around the outside of the lake.
Canyonlands National Park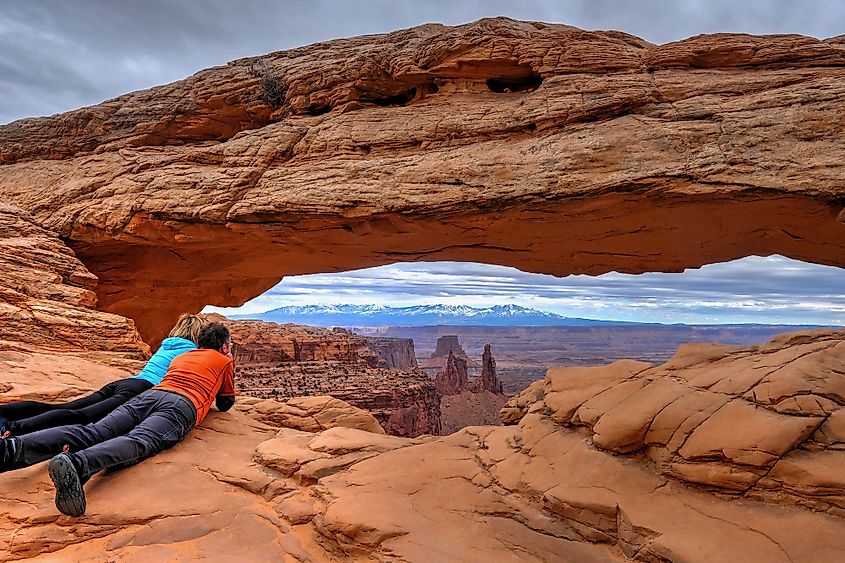 There are a number of large and visually impressive National and State Parks in Utah, and because of that, Canyonlands is sometimes overlooked. But, if you aren't swayed by big names like Zion or Arches, Canyonlands is more than worth a visit. This park, like much of Utah state, is full of deep red rock, including rock towers and pinnacles that give it an other-worldy feel. The wide expansive desert also allows for panoramic views and the fact that this park is less popular means you're likely to have many of these views to yourself.
Great Basin National Park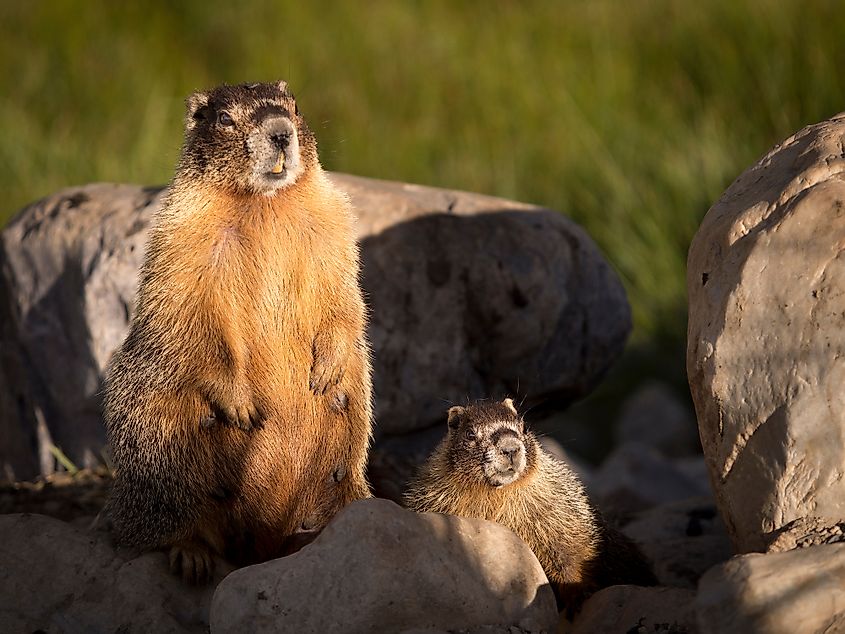 The Great Basin National Park is located in the northern part of Nevada. This desert park is impressive for having both high and low elevation attractions. Many visitors choose to hike to the summit of Wheeler Peak, which is nearly 4,000 meters above sea level. Alternatively, the Lehman Caves offer a chance to explore the dark and twisting tunnels below the mountains. For visitors staying overnight, the Great Basin is far enough away from any cities to allow for amazing celestial views as well. 
North Cascades National Park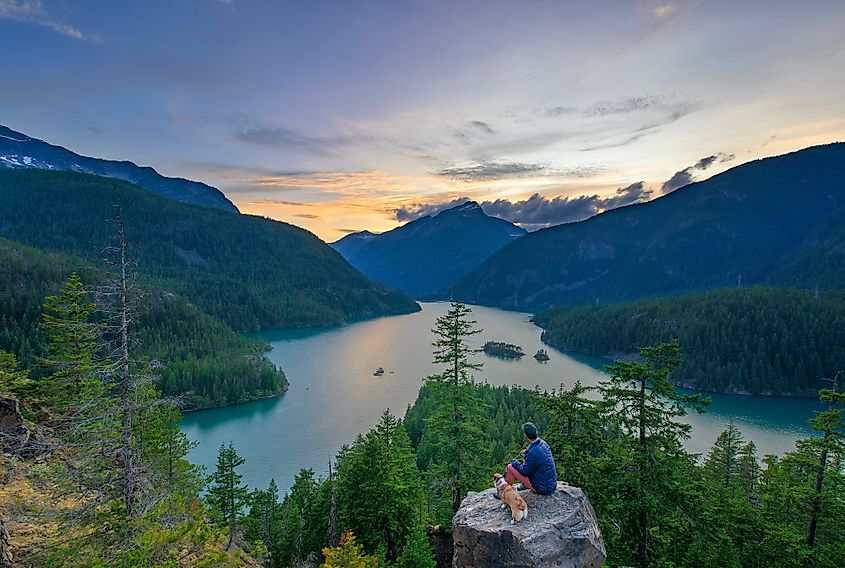 The North Cascades National Park is a lesser-known gem of Washington state. Washington State has a number of popular parks and outdoor attractions such as Mount Rainier and Olympic National Parks. North Cascades, however, is a great option for those wanting to see the wonders of Washington without the crowds. This park is full of dense forests and wildlife. One of its most amazing features, though, is the glacial presence. As the park is located at a higher elevation, glaciers, ice caves and waterfalls are common here. Take in the crystalline waters as they tumble through the mountains, or explore the awe-inspiring ice caves. These tunnels of ice have created walls and ceilings of pure ice, for an experience you have to see to believe. 
Wrangell St. Elias National Park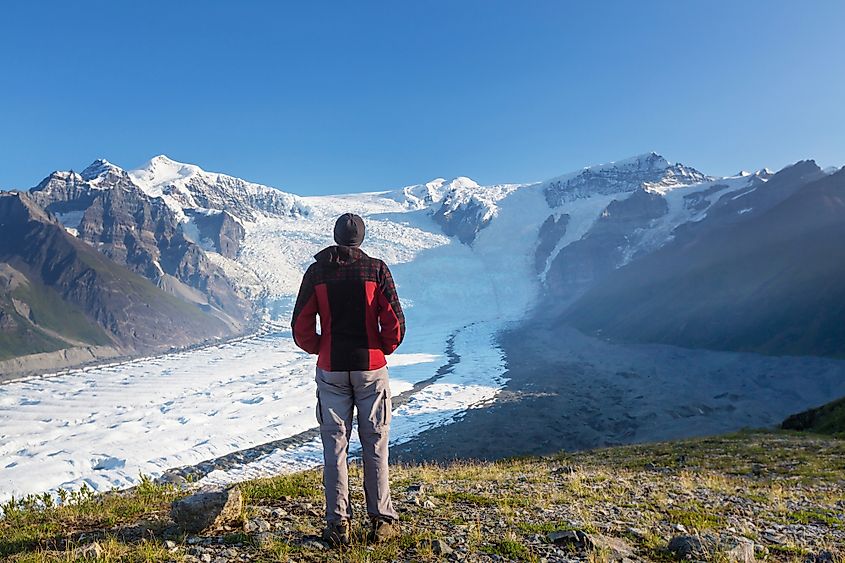 The main reason Wrangell St. Elias National Park is less popular for visitors is the location, simply because not as many tourists make their way to the far north state of Alaska. Those that do, though, are in for a treat. Wrangell is the largest park in the nation, and covers an area of roughly 53,300 square kilometers. This park has so much to offer. Firstly, there are four different mountain ranges, as well as a number of glacial rivers and streams. WHite-water rafting is popular here, as well as kayaking and canoeing. Similarly, glaciers such as the Bagley Icefield offer a beautiful example of the frozen north, and are a must-see for any visitor. Hike along the hills and tundra, or take a tour via horseback to cover more ground. Wildlife is also abundant in this remote part of the world, and it is not uncommon to see elk, moose, wolves or grizzly bears within the park. 
Great Sand Dunes National Park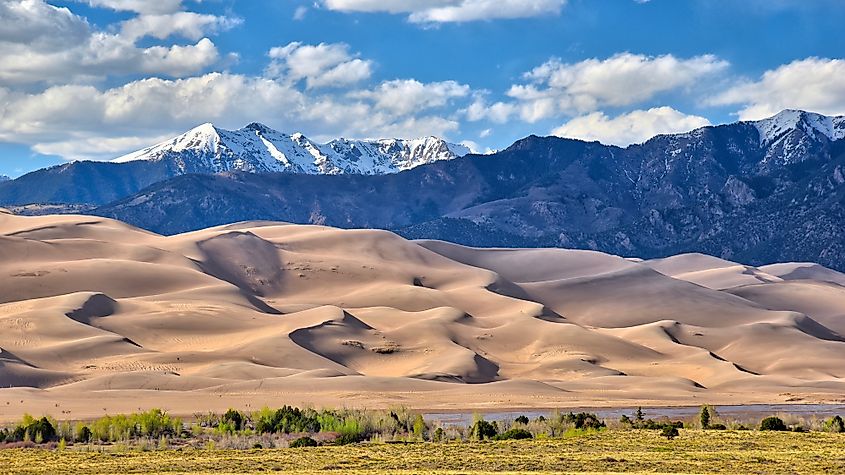 The Great Sand Dunes National Park offers some unique options for visitors. This park is located in the state of Colorado, but parts of it may make you think you're in Egypt. Great Sand Dunes gets its name for having the largest sand dunes in North America. At their peak, they can measure as high as 200 meters. This sandy expanse lies in the San Luis Valley Floor, and has become popular for sand-boarding and sand sledding.
Channel Islands National Park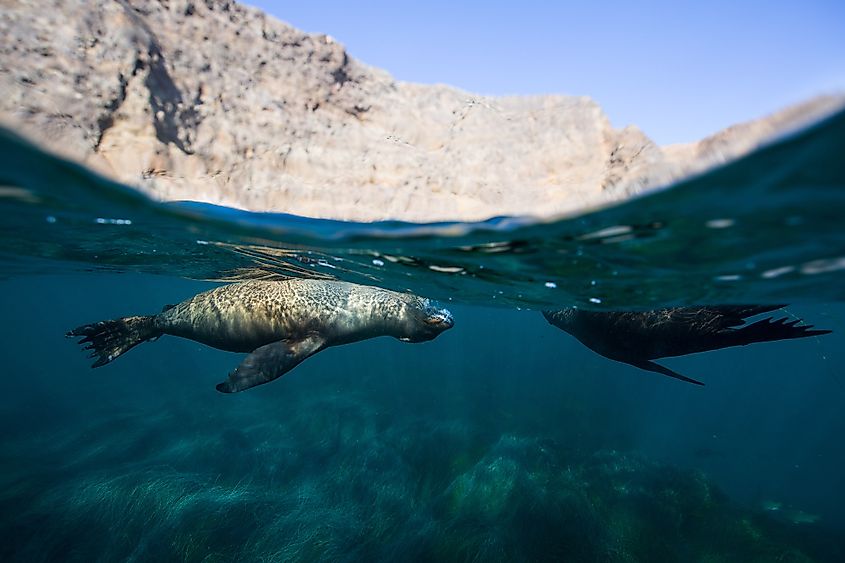 There are a couple very popular national parks in California, including Joshua Tree and Yosemite. One that is less popular, though, is the Channel Islands National Park. As the name suggests, the park is a series of islands along the Pacific coast, just north and offshore from Los Angeles. After taking a ferry to the islands, visitors can take in the uniquely shaped rocky islands and sea caves. Activities include scuba diving, kayaking, paddleboarding and snorkelling. Wildlife is especially rich here, from seabirds to Sea Lions, and there are actually 150 endemic species in the area. This national park is perfect for those that love to be in and on the water.
Dry Tortugas National Park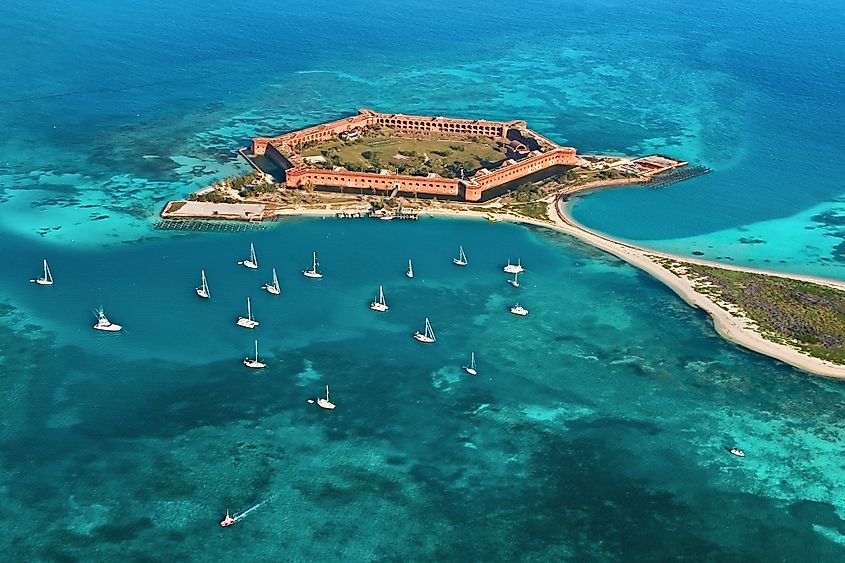 This National Park is nothing short of a tropical paradise. Located in the state of Florida, in the Key West area of the Gulf of Mexico, this park consists mainly of small islands, coral reefs and warm clear waters. The park was mainly created to protect marine life and reefs in the area, and visitors can enjoy a number of sea creatures and waterfowl when they visit. Snorkelling, diving and swimming are the main activities, but those that love history can explore Fort Jefferson, built in the 1800s. For a park that feels like it's straight out of the Caribbean, Dry Tortugas is a must.