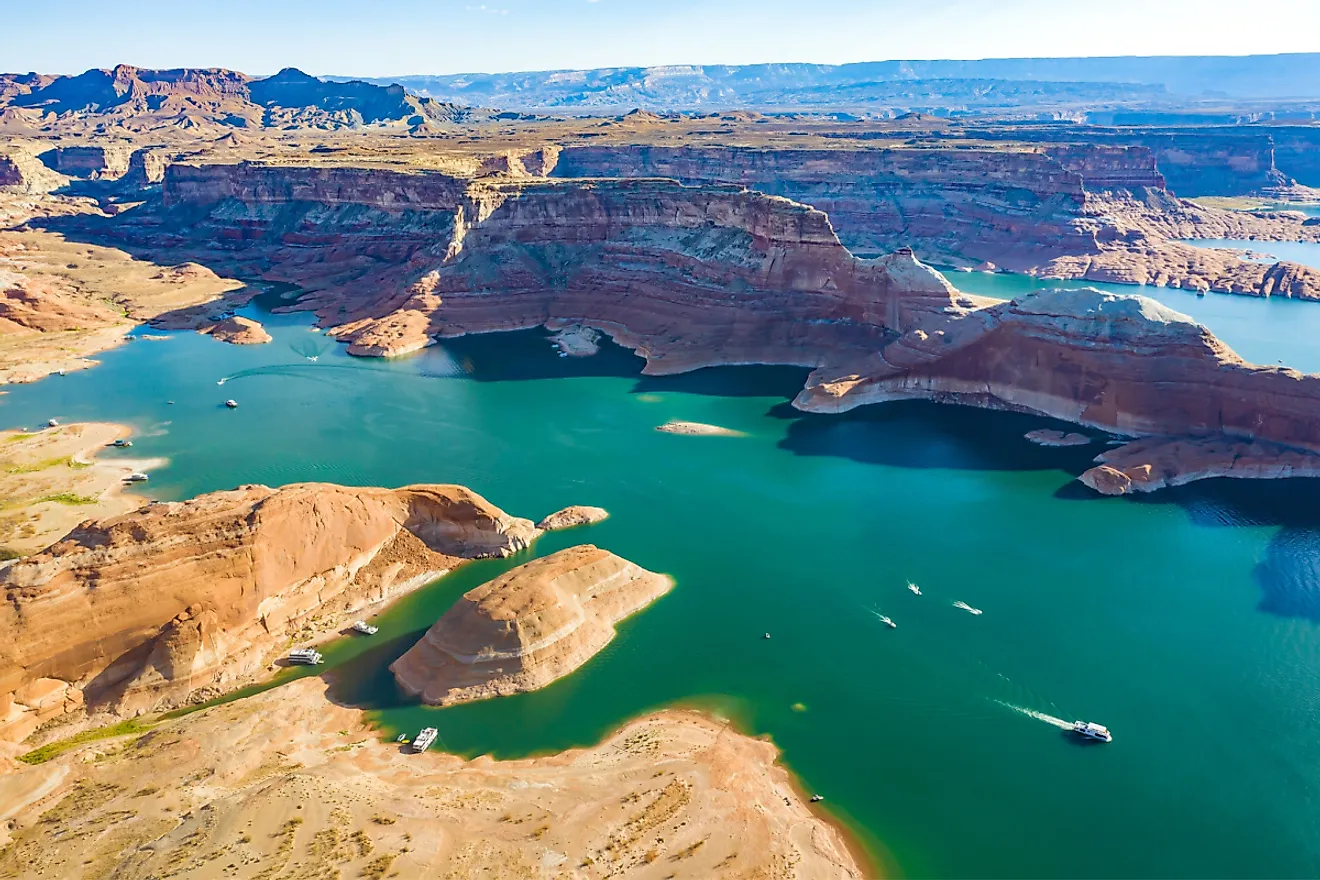 8 Largest Man-Made Lakes in the US
While the United States is home to a plethora of breathtaking natural attractions, there are quite a few man-made wonders that are equally stunning. Man-made lakes across the fifty states are especially beautiful and make for wonderful destinations to visit and admire. A man-made lake, also known as an artificial lake, is a reservoir created by building a dam across a valley. This dam holds water for community use and the reservoir is usually the main water source for domestic and industrial use. The United States has nearly 53,119 artificial lakes! Read on to find out about eight of the largest man-made lakes in the US that you can visit and explore!
1. Lake Mead, Arizona-Nevada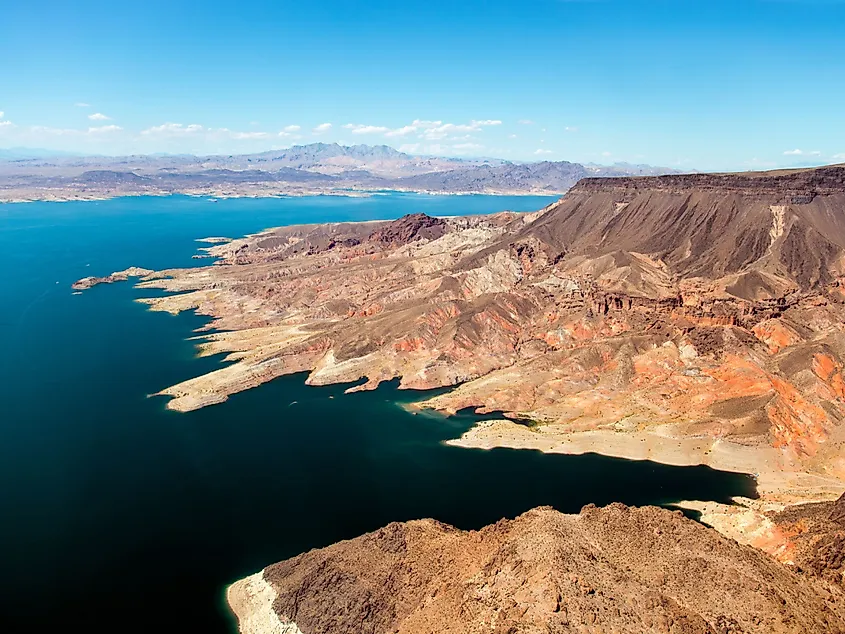 Lake Mead is the largest man-made lake in the US and is about 112 miles long. Located in the Southwestern United States on the Colorado River, created by the Hoover Dam, it has a total capacity of 28,255,00 acre-feet and a maximum depth of 532 feet. It is the source of water for more than 20 million people that reside in the states of Arizona, Nevada, and California.
Unfortunately, the artificial lake has failed to reach its full capacity since 1983 because of prolonged drought and increased demand. Currently, Lake Mead is at risk of completely drying up!
2. Lake Powell, Arizona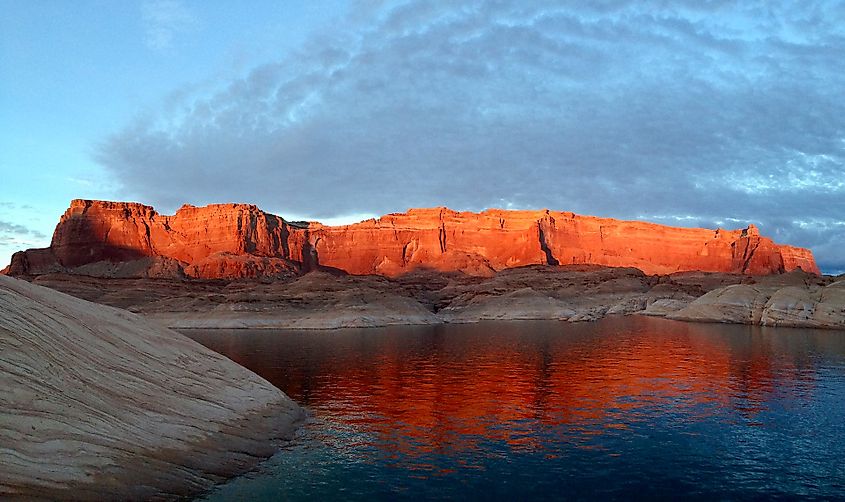 With a total capacity of 26,214,900 acre-feet and a total surface area of 161,000 acres, Lake Powell is the second-largest reservoir in the United States. Owing to its breathtaking scenery and stunning landscape, Lake Powell attracts nearly two million tourists and visitors every year.
Lake Powell is responsible for providing massive water storage for the American states of Colorado, Utah, Wyoming, and New Mexico. This man-made lake has a total depth of 532 feet and the water that feeds the reservoir comes from melted snow during the spring months. 
3. Fort Peck Lake, Montana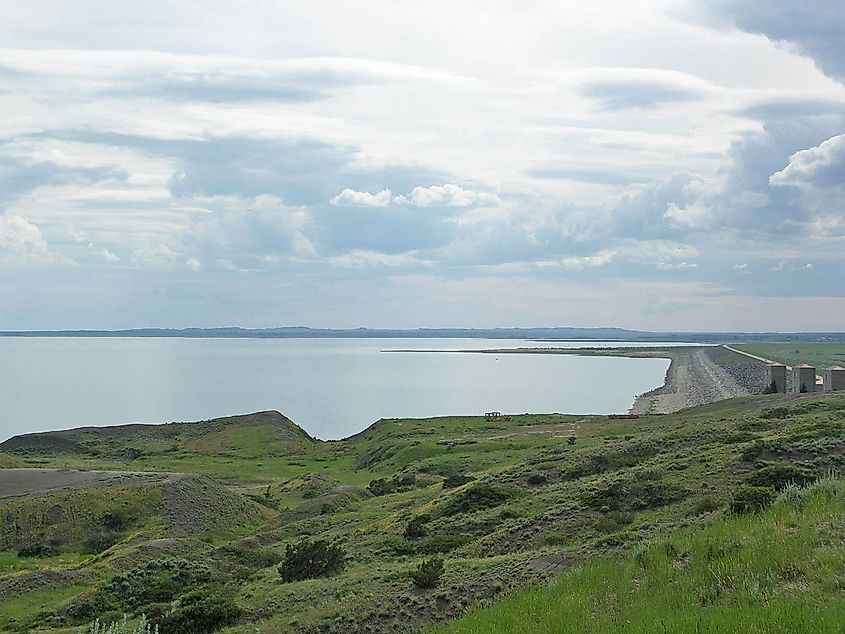 Fort Peck Lake is longer than the entire coastline of California! This man-made lake has a 1,520-mile-long shoreline with a capacity of 19,100,000 acre-feet and a maximum depth of 220 feet. Home to the Charles M. Russell National Wildlife Refuge, Fort Peck Lake is an extraordinary destination to visit.
From 1933 to 1943, the Army Corps of Engineers constructed Fort Peck Dam as a project of the Public Works Administration. It is the largest hydraulically filled dam in the US and was specially built to enhance navigation on the Missouri River.
4. Lake Oahe, South Dakota-North Dakota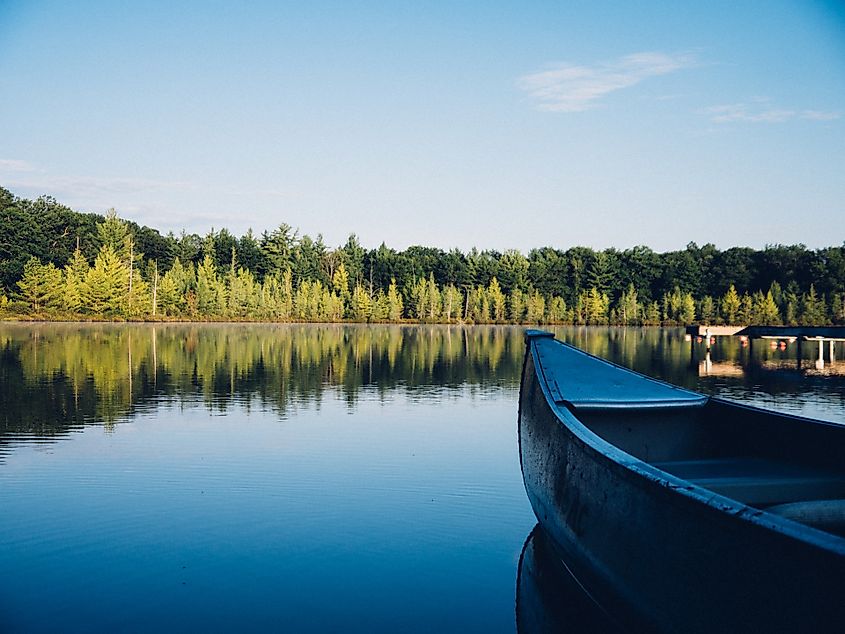 Lake Oahe is the fourth-largest man-made lake in the US and has a capacity of 23,500,000 acre-feet. The Oahe Dam was constructed by The Army Corps of Engineers which was authorized by the Flood Control Act of 1944. The lake contains a host of artificially maintained species of fish like the walleye, northern pike, channel catfish, smallmouth bass, and more.
Across Lake Oahe, there are about 50 spaces that are reserved for public recreation. The surrounding areas give visitors the opportunity to explore many recreational facilities like hiking trails, marinas, ramp facilities, campgrounds, picnic areas, and more.
5. Lake Sakakawea, North Dakota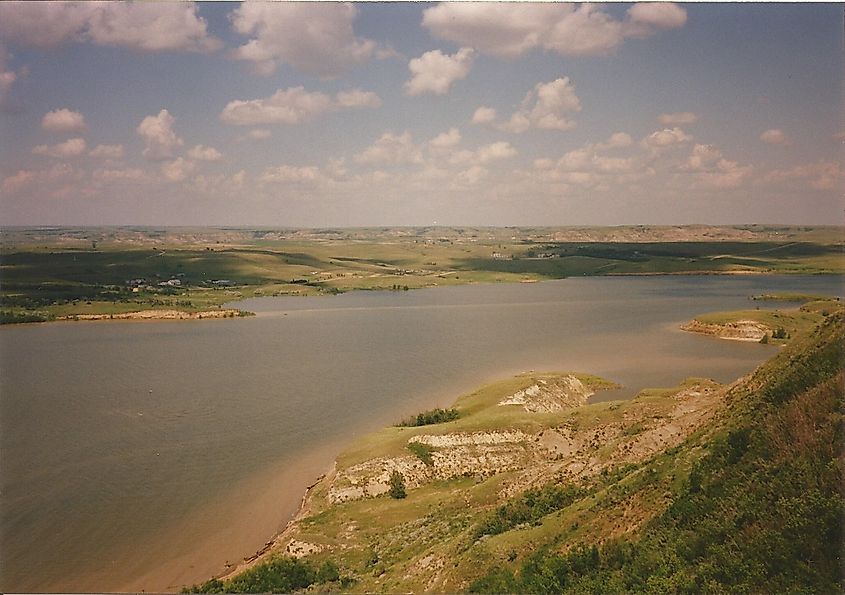 Lake Sakakawea is the largest reservoir in the north-central part of the United States. This stunning lake was made in 1953 with the development of the Garrison Dam, owing to the efforts of the U.S. Army Corps of Engineers.
Situated in North Dakota, this man-made lake stretches across more than 300,000 acres and offers visitors nearly 1,500 miles of stunning shoreline. If you're at Lake Sakakawea during the summer, you'll find a range of recreational activities to keep yourself busy as you take in the gorgeous views all around you!
6. F. D. Roosevelt Lake, Washington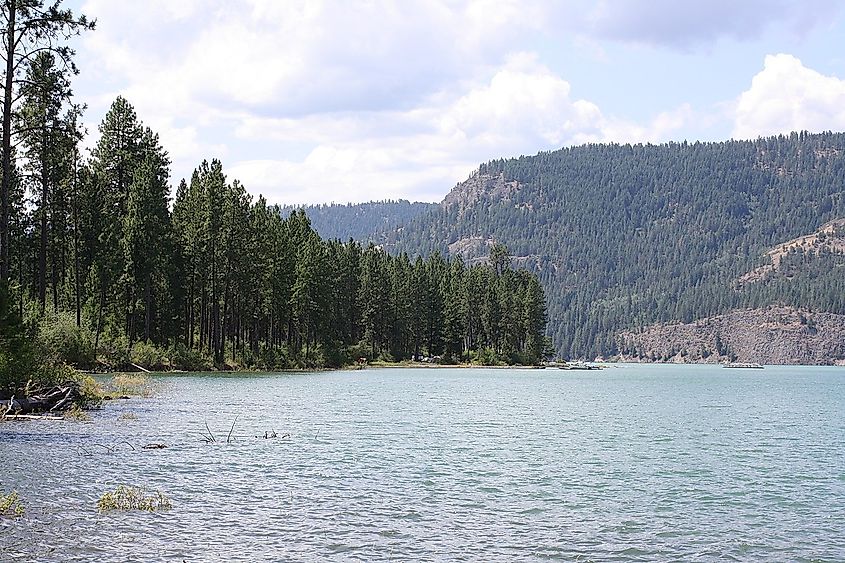 F. D. Roosevelt Lake is the largest reservoir and lake in Washington and the sixth-largest man-made lake in the US. With 80,000 acres of surface area, this lake has a capacity of 9,562,000 acre-feet. The Grand Coulee Dam impounded F. D. Roosevelt Lake and is operated by the Bureau of Reclamation. It is known to be the largest electric power-producing facility in the US. Recreational activities include boating near the edges of the lake where visitors can take in the stunning views of the towering stone walls. 
7. Lake Cumberland, Kentucky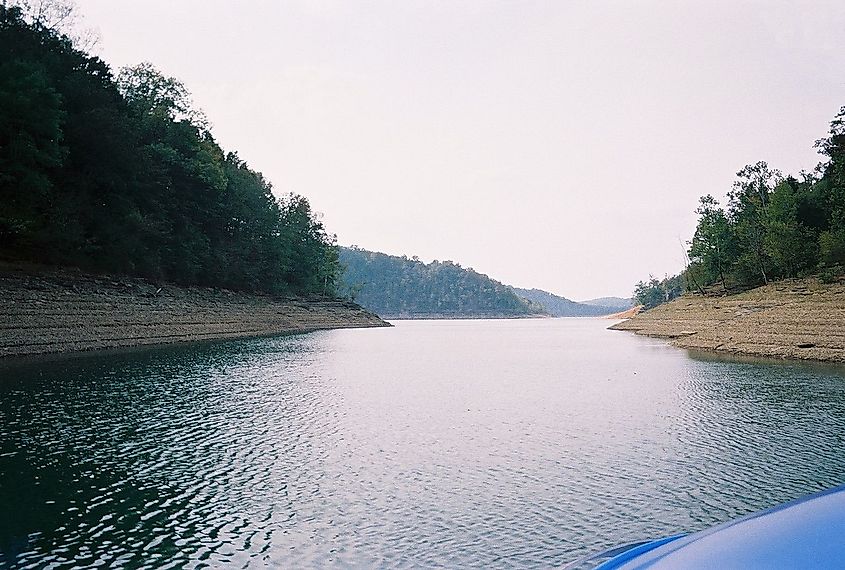 Lake Cumberland has a capacity of 6,089,000 acre-feet and is a major source of tourism in south-central Kentucky.  It also has a shoreline that extends 1,225 miles across different counties in Kentucky, including Wayne, Russell, Clinton, Pulaski, Laurel, and McCreary. Wolf Creek Dam was constructed, which then impounded Lake Cumberland, to produce hydroelectric power and flood control. Since it was built, the dam has helped prevent more than 500 million dollars in flood damages. 
8. Kentucky Lake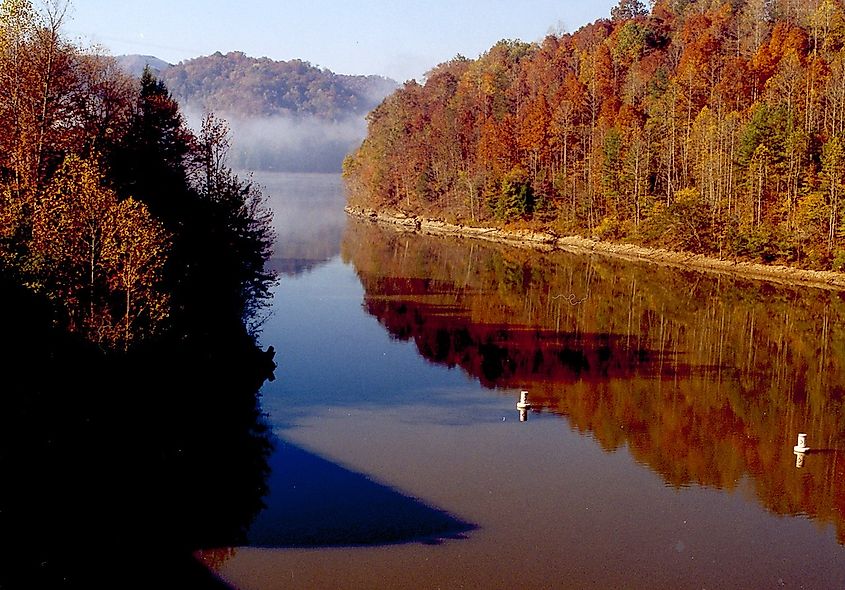 Kentucky Lake is spread out between Kentucky and Tennessee and spans over 160,000 acres. Visitors have the opportunity to explore its 2,000 miles of shoreline! One of the most popular activities at the lake is fishing. Kentucky Lake wasn't established until 1944. In 1944, a decision was made to impound the Tennessee River through the use of the Kentucky Dam.
In Summary
The man-made lakes in the US are incredible spaces for recreation and a chance to truly connect with nature. Given that they're spread across the country, you'll have the opportunity to chance upon a man-made lake in the US no matter where you are! If you have any tips to share on visiting these man-made wonders, let us know in the comments below!