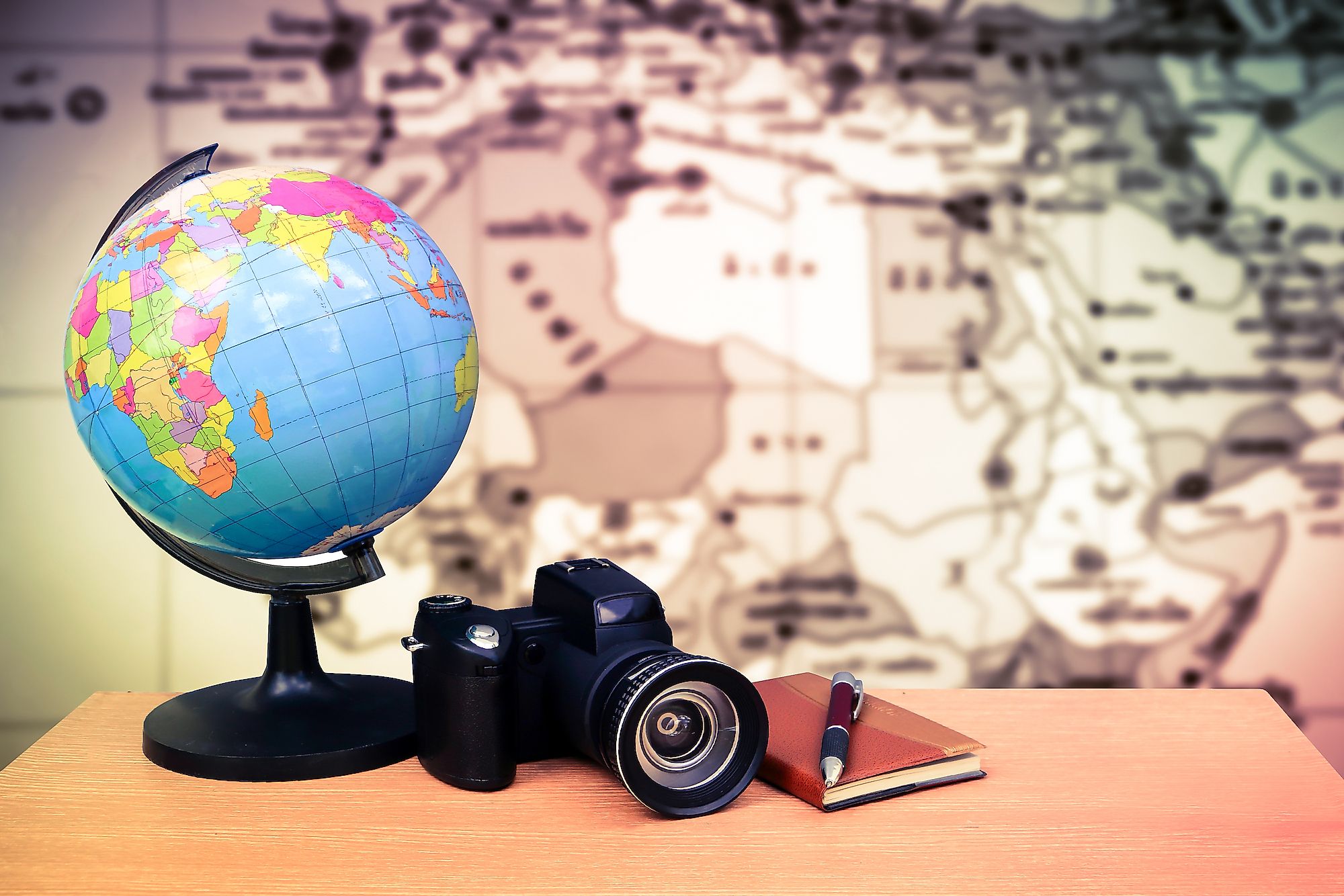 The Most Beautiful Countries In The World
The world is full of beautiful places, landscapes, natural wonders and sights. Though these beautiful places can be seen all over the globe, some countries seem to have an extra large helping of beauty. From towering mountain peaks, to crystalline lakes, stunning coastlines, otherworldly glaciers, and lush jungles, this list looks at some of the most beautiful countries in the world.
Canada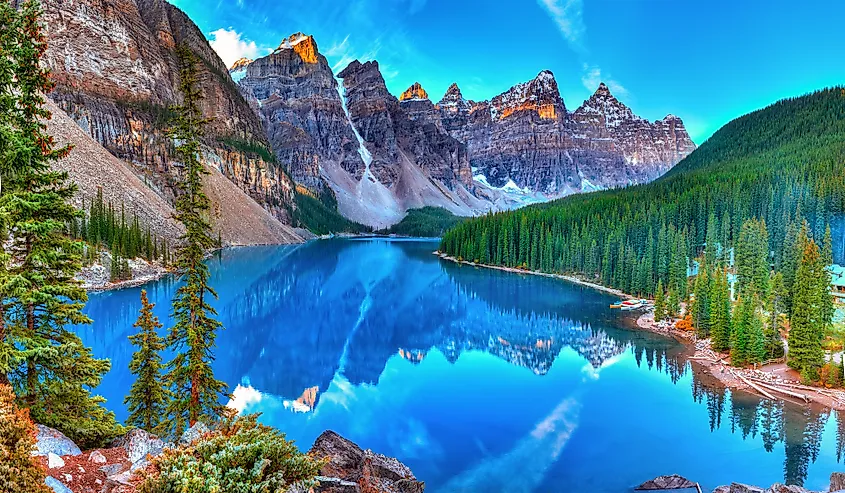 As the second largest country in the world, Canada is a frontrunner for most beautiful country. It encompasses 9.98 million square kilometres of land mass. It also has a population of only 37.59 million, meaning a lot of the country is sparsely populated and there are large areas of untouched natural land which add to its appeal and natural beauty. Canada is split into 10 provinces and 3 territories, ranging from the Pacific to Atlantic coasts, and north to the Arctic Ocean. It covers a wide variety of ecosystems and landscapes, from the Rocky Mountains in the west, to the expansive prairies, to rich redwood and boreal forests full of wildlife like bears, deer and moose, to maritime sandy beaches and the rocky cliffs of Newfoundland and Labrador.
To the north, Canada is a frozen tundra of ice, snow, glacial rivers, polar bears and the mesmerizing northern lights. There are 48 different national parks in Canada which celebrate the country's natural beauty, and even many of its cities and towns are considered beautiful for their integration of urban parks, waterfront trails, and impressive architecture. Canada is a gorgeous country with so much to discover.
The United States of America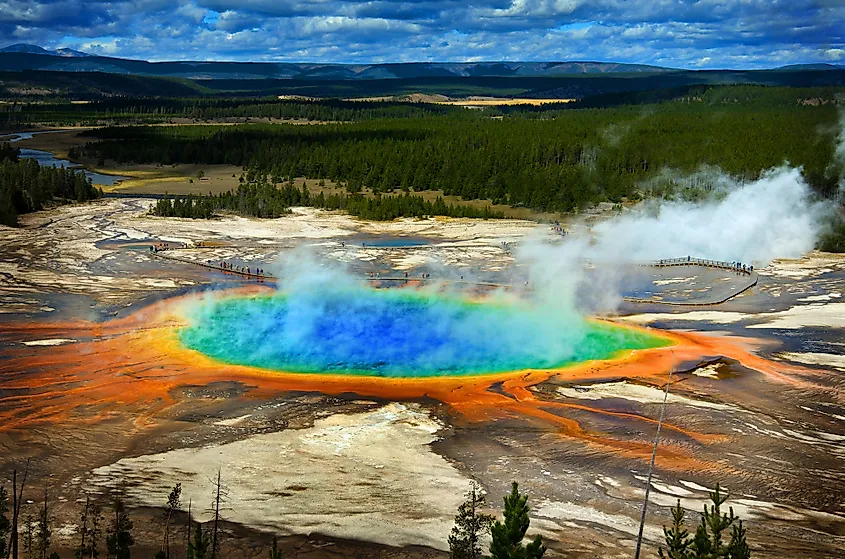 Just south of Canada is its slightly smaller neighbour, the United States of America. The United States covers some 9.37 million square kilometers, making it the fourth largest country in terms of land mass. Like Canada, the U.S. spans a huge space from the Atlantic ocean to the Pacific, meaning it is home to a range of landscapes and ecosystems. The country is split into 50 states across these changing landscapes, and there are 63 different national parks designated to the preservation and appreciation of the land's natural beauty.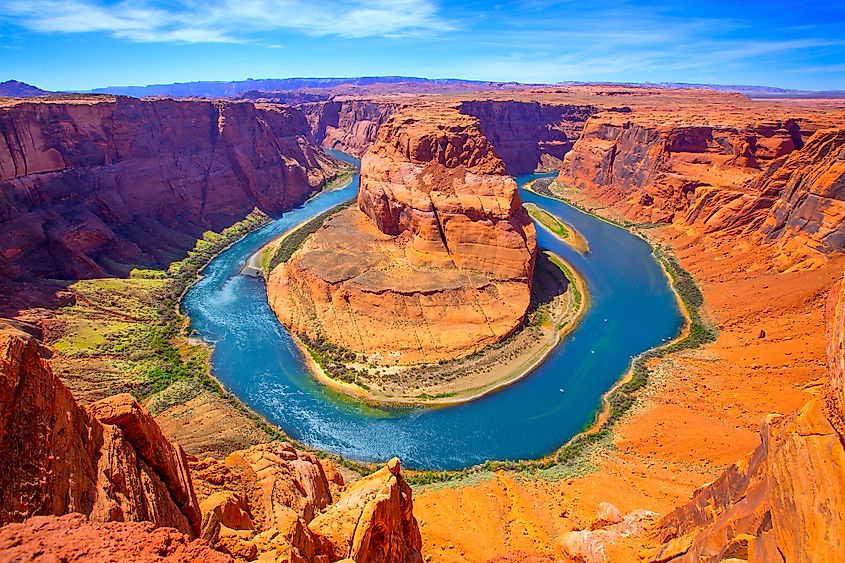 The United States also ranges considerably in temperature and climate, so it has everything from deserts to redwood forests, beautiful coastlines along both oceans, stunning Rocky Mountain ranges, lush forests, the rolling hills of the Appalachians, and vast flatlands and farmlands across the midwest. The country is also home to one of the seven wonders of the world, the Grand Canyon, in Arizona. From an urban perspective, there are a number of impressive buildings, bustling cities and quaint towns which add to the beauty of this great country.
India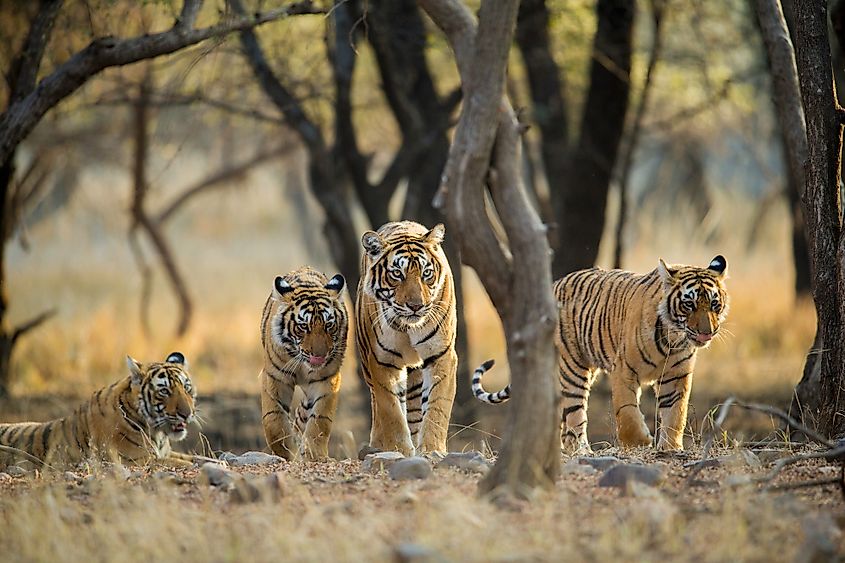 When it comes to India, busy cities and crowded streets may come to mind first, but outside the hustle and bustle of the thriving cities is a truly beautiful landscape of natural wonder. India has a land mass of 3.28 million square kilometers, and its landscapes are both diverse and lush. Most prominently, India contains part of the Himalayan mountain range, easily one of the most impressive mountain ranges on Earth. It also has an extensive coastline along the Indian Ocean, including some stunning beaches. Scenic green tea plantations Darjeeling and Assam, as well as lush lagoons and mountain-backed lakes make for beautiful scenes. Additionally, there are any number of impressive animal species that call India home, from elephants to tigers, to buffalos and monkeys.
On top of the natural beauty, India has some of the most impressive and pretty buildings and cities. From the all-pink Jaipur to the man-made wonder Taj Mahal, and the many temples, palaces, and river-towns, India has an array of colour and life that makes it truly beautiful in so many ways. 
Brazil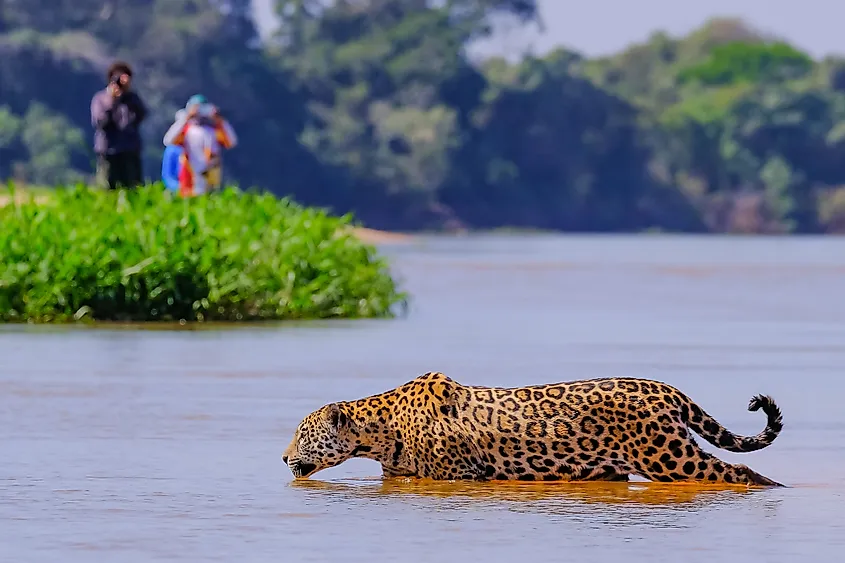 Brazil is the fifth largest country in the world by land mass, at 8.5 million square kilometers. It is also home to one of the seven natural wonders of the world, which is the harbor of Rio de Janeiro. This stunning harbor is the largest natural bay in the world, and forms a stunning coastline for this beautiful country. It also holds the architectural wonder, Christ the Redeemer, considered by many to be a human-made sculptural masterpiece.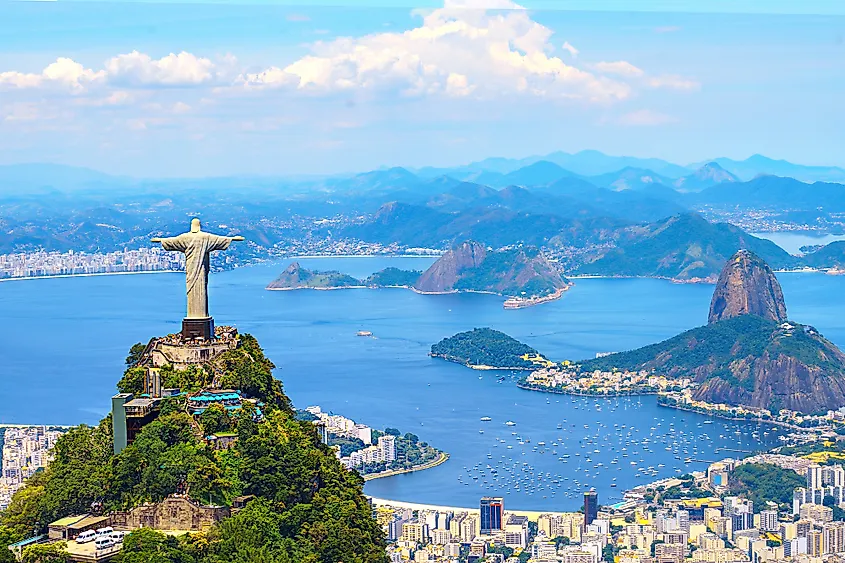 Brazil is also the most biodiverse country in the world, meaning it has some of the highest populations of plant and animal species, for its size. Sancho bay was voted the most beautiful beach in the world; the amazon rainforest is a lush landscape of wilderness, exotic plant life and a huge array of animal species; the Iguazu falls are stunning display of nature; and the mountainous landscapes (like Chapada Diamantina)  can be found all across the country.
Costa Rica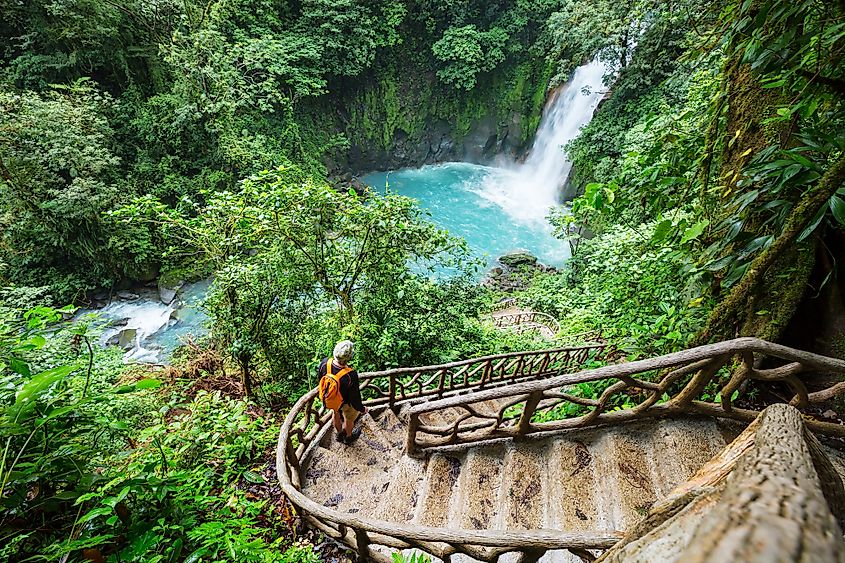 Costa Rica might be smaller, with a land mass of 51,100 square kilometers, but this Central American treasure packs a punch when it comes to beautiful natural landscapes. The country is especially rich in biodiversity, and is home to a large number of plant and animal species. Costa Rica is mainly composed of thick rain and cloud forests, which form a humid, dense, jungle-like landscape. Paired with rolling hills and volcanic landscapes (there are roughly 200 volcanoes in the country including Arenal and Poás), waterfalls and stunning vistas are plentiful.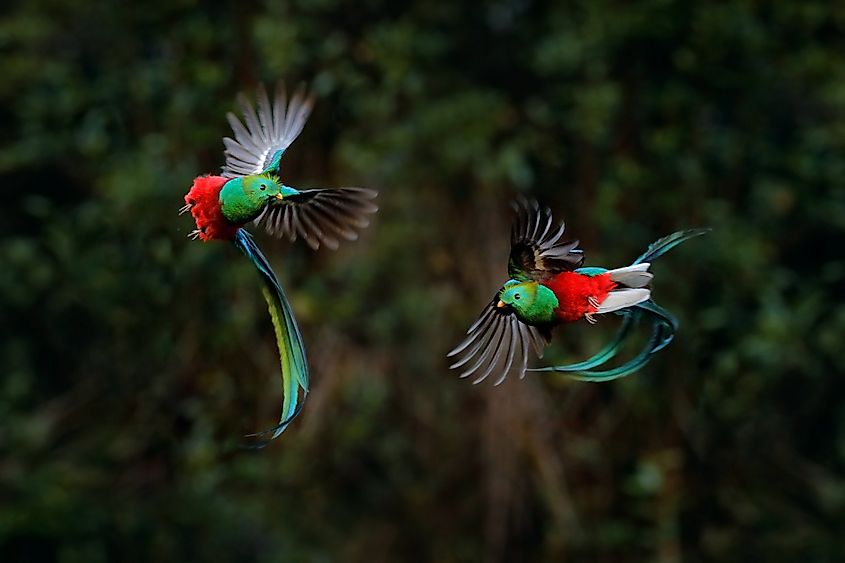 Costa Rica also has ample beaches, on both the Atlantic and Pacific side, where tourists and wildlife (such as turtles) come to rest. There are 30 different national parks in Costa Rica, including Manuel Antonio National Park, and Corcovado National Park. Ecotourism and nature conservation are at the forefront in Costa Rica, as the government and people understand the importance of preserving their beautiful country.
Italy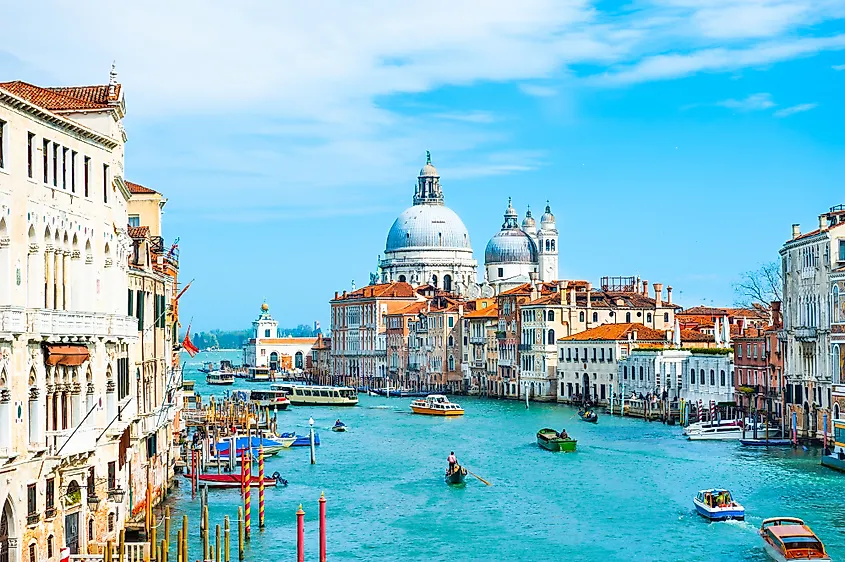 Many consider Italy to be the most beautiful country in the world. Like many of the countries on this list, Italy has a range of landscapes, from vineyards, to the Tuscan rolling hills, to snow capped Dolomite mountains, and a wide range of beautiful cities. Much of Italy's charm is in the ancient architecture and history that is virtually everywhere.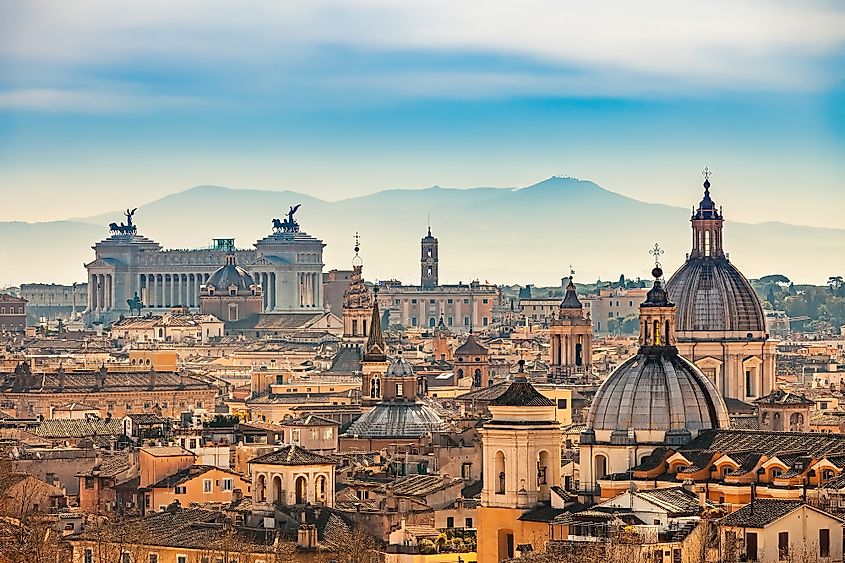 Rome is packed full of stunning architectural feats such as the coliseum, the leaning tower of Pisa, the canals of Venice, the beautiful city of Florence, and so much more. Italy is especially impressive as it has such a range of natural beauty and human-built beauty that spans across time and history. The pairing of these old stone buildings with the stunning vistas and landscapes makes it a truly beautiful country. 
South Africa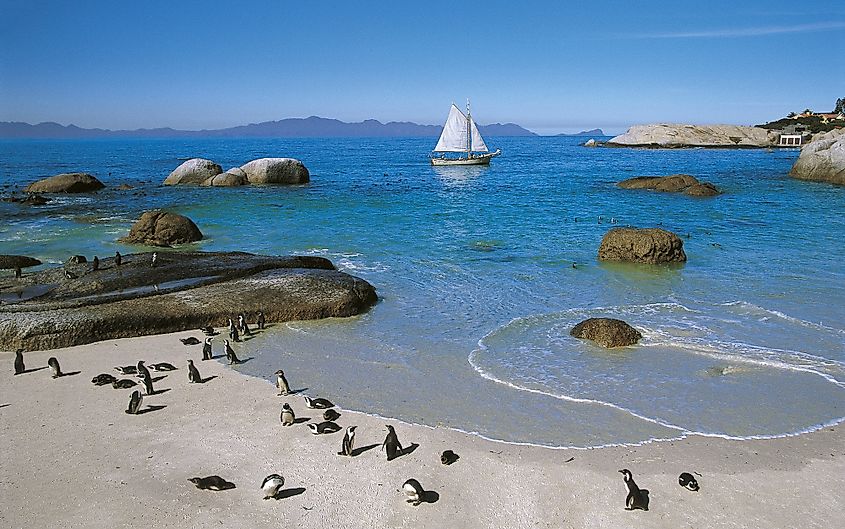 South Africa is full of wonder and beauty. Its extensive coastline includes stunning sandy beaches along the Western Cape, while fields of vineyards can be found in the Paarl and Stellenbosch regions. The Cape of Good Hope lies to the south west as well, and has a long history of impressive but treacherous landscapes. Table Mountain looms over Cape town, and the rest of the country is filled with forests, lagoons, and bountiful nature and wildlife.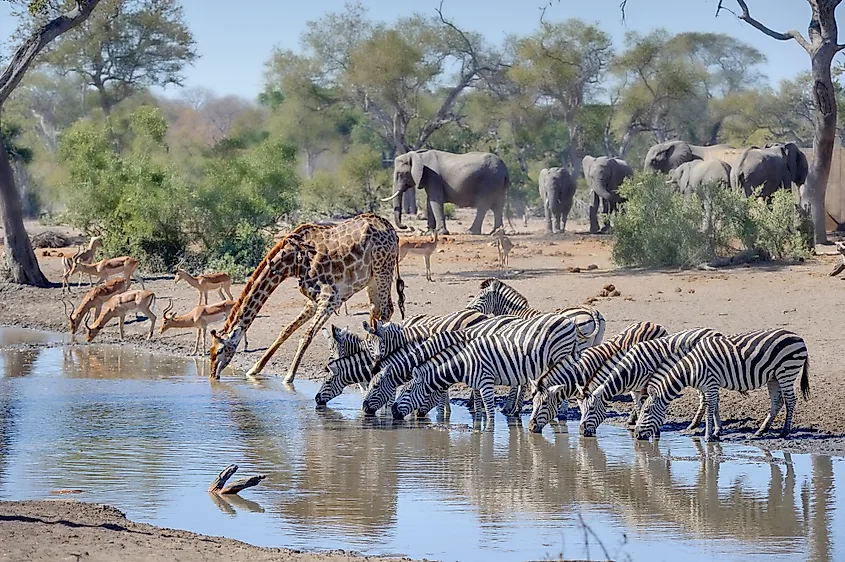 Impressive natural landmarks include Durban, with its golden sand beach, immense game reserve Kruger Park - one of the best places to see iconic African animals -, the floral beauty of ​​Goegap Nature Reserve, Bourke's Luck Potholes in the Blyde River Canyon, Elands River Falls in Mpumalanga, the gorgeous Amphitheatre Valley in the Drakensberg mountain range, and the coral reefs of Sodwana Bay. There is so much beauty to take in and discover across this impressive country. 
New Zealand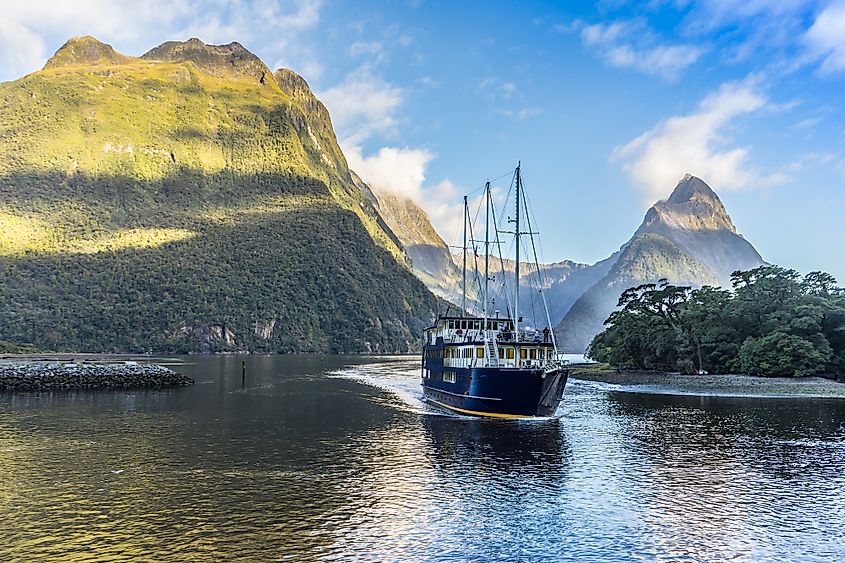 New Zealand is one of those countries that seems to have a little bit of everything. Its 270,467 square kilometers of land, spread across two islands, includes almost every type of landscape and ecosystem from rolling green hills, to towering snowy mountains, stunning fjords, and beautiful beaches and reefs. It's no wonder this country was named one of the most beautiful countries in the world. Piha Beach is unusually beautiful with its black sand, while Lake Tekapo features crystalline glacial waters and fields of bright flowers.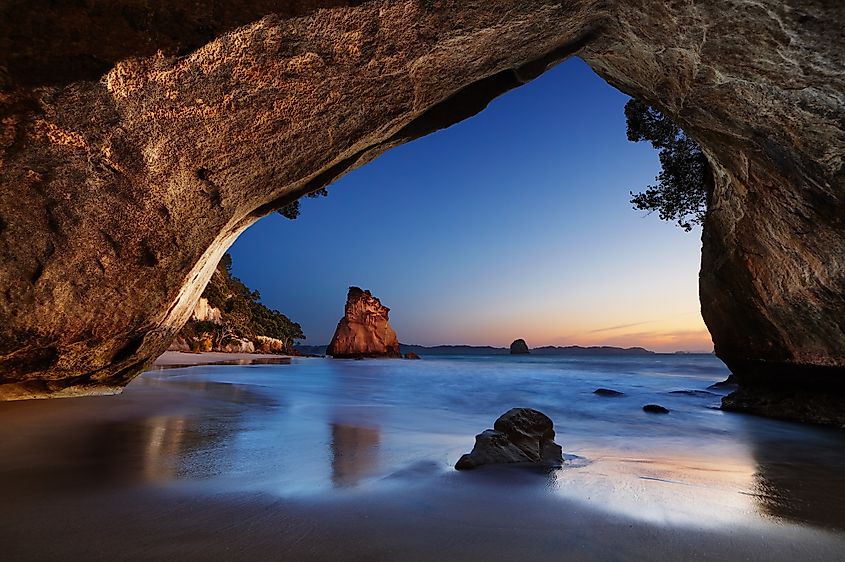 The Fiordland National Park is full of wildlife, waterfalls, and impressive natural scenery, while the Tongariro National Park has remarkable volcanic features. There are even mystical round boulders at Moeraki, that defy nature in the most beautiful way. New Zealand has a little bit of everything, all wrapped up into one majestic beautiful country.
Switzerland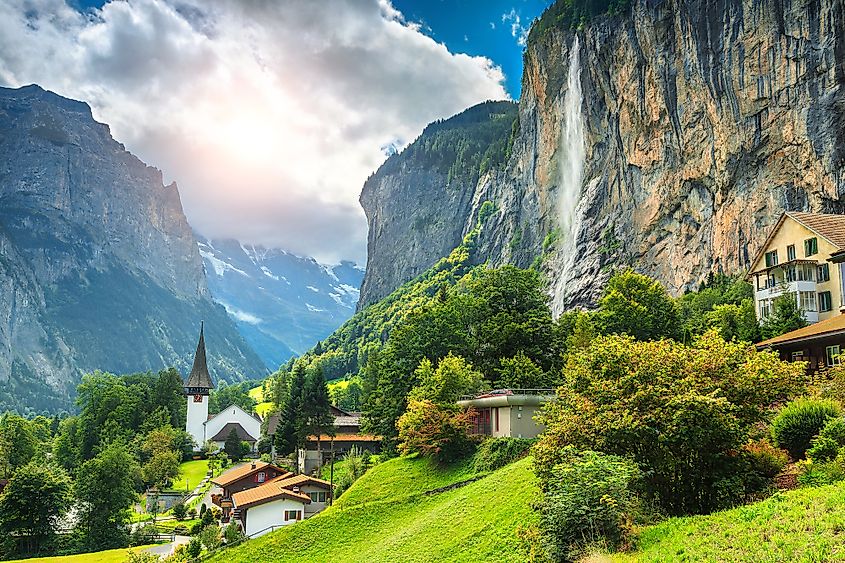 Switzerland is a small, but impactful country, measuring ​​41,284 square kilometers in area. This smaller country nestled in the heart of Europe is well known for being a natural beauty. Its most stunning feature is undeniable the Alps, the towering snow-peaked mountains that run through the heart of Switzerland. Roughly 62% of the country is taken up by this mountain range which provides majestic backgrounds for so many of its cities and villages.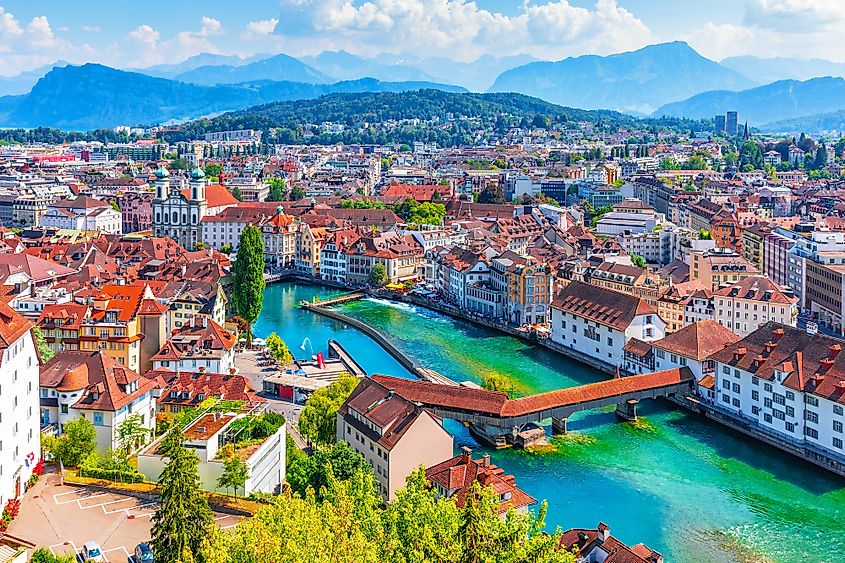 In and amongst these mountains are various magical-looking glacial lakes, with astounding bright blue and turquoise waters. Paired with the scenic peaks behind, these lakes are truly stunning. These natural wonders are paired with bright, scenic villages and towns, tucked away in valleys and foothills, which make for story-book style postcard images that are nothing short of gorgeous. 
Iceland
Iceland has an area of 103,000 square kilometers, and almost every single bit of it is naturally stunning. The country has a variety of beautiful landscapes, as well as seemingly other-worldly terrain that is not seen in many other places on earth. As an island, it features dark black sand beaches in Reynisfjara, and coastal fjords in the West along the peninsular Westfjords. As its "ice" name would suggest, glacial landscapes are also common including ice flows and impressive ice caves at Vatnajökull. A number of mountains and volcanoes provide impressive peaks across the land, from Kirkjufell, to Mount Mælifell, and Eyjafjallajökull - one of 130 volcanoes on the island. As a result, lava tunnels and hardened flows are also abundant here, and make for an un-wordly sight.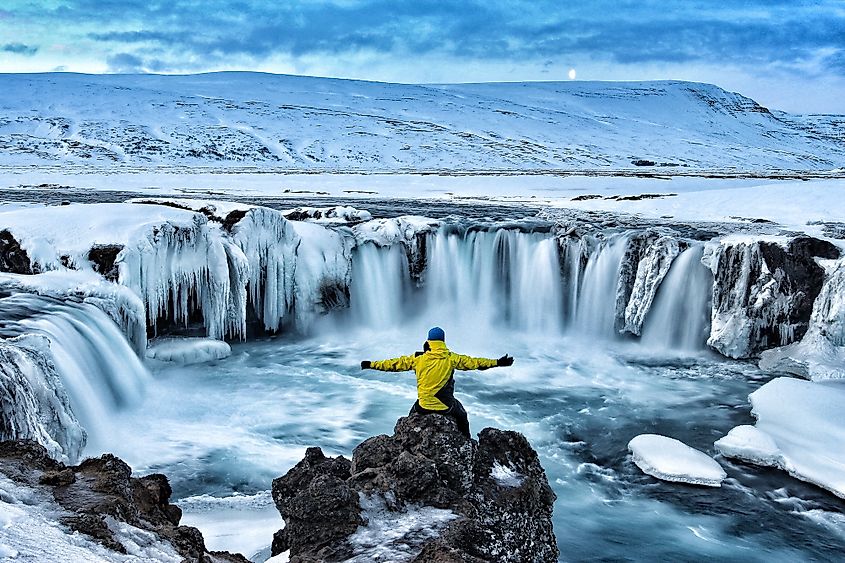 Iceland is also very geothermal, and hot springs and geysers are common. Major attractions include the unbelievable blue lagoon hot spring, as well as Strokkur geyser. Additionally, Iceland has some of the most beautiful waterfalls of any country. It is absolutely full of impressive waterfalls, from the tall to the impressively wide, including Dettifoss, Skogafoss, Gullfoss, the beautiful Hraunfossar, and Seljalandsfoss to name only a few.
There are so many impressive naturally beautiful countries in the world, which showcase a variety of landscapes, ecosystems, and natural phenomena that are truly stunning wonders to see.