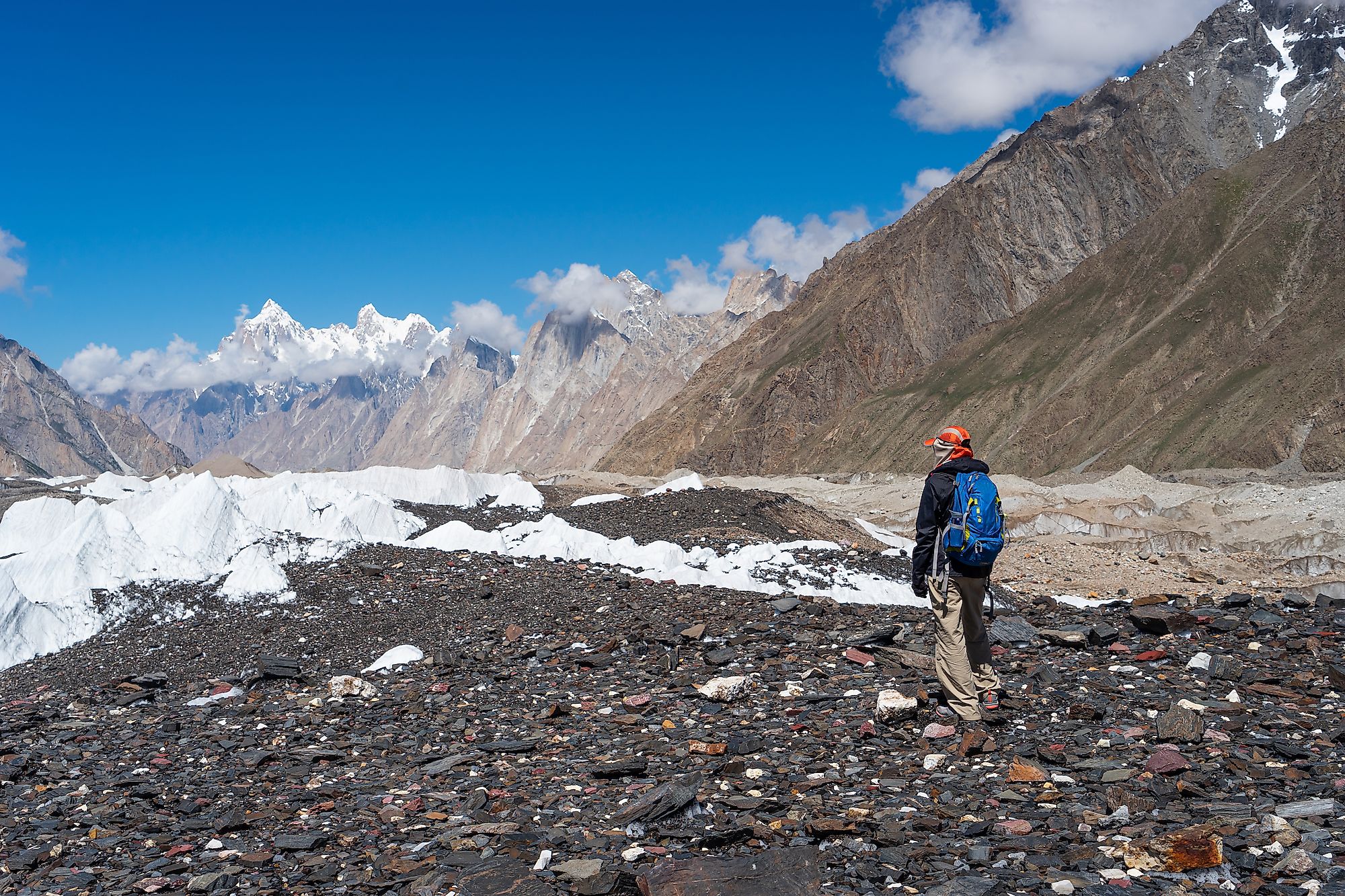 Mountains have provided a formidable barrier to travel from one side of the mountain to the other side. The Karakoram Range, lying on Pakistan, China, and India border, is a major barrier in accessing these countries. However, thanks to the numerous mountain passes over the range, the mountains are navigable from one region to another. One of the range's most important passes is the Karakoram Pass, connecting China to India and is located at an altitude of 5,540m above sea level. The mountain pass is located on the boundary between the Indian Union Territory of Ladakh and the Xinjiang Autonomous Region of China and connects Leh with Yarkand.
Geography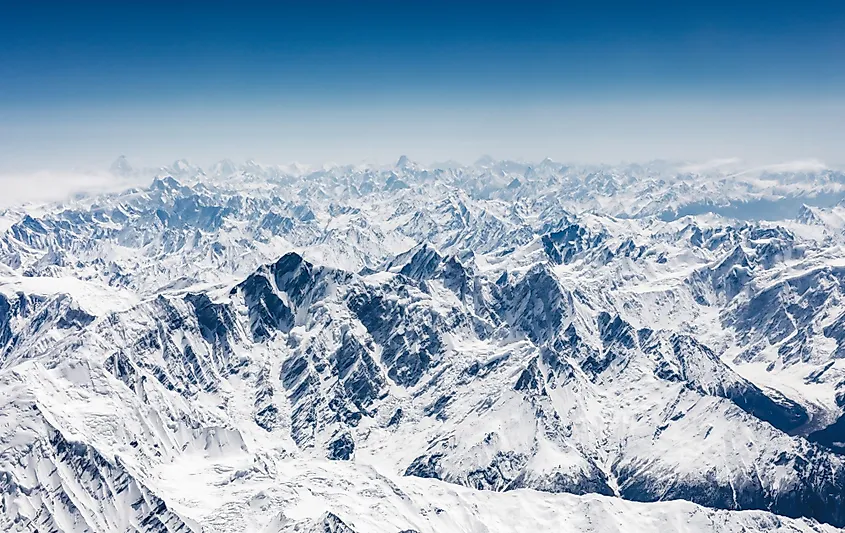 Karakoram Pass is a high altitude pass and one of the highest ancient trade routes at 5,540m above sea level. It passes through a ridge between two mountains and is about 45m wide. The pass has no vegetation nor snow because of the high-speed wind, which constantly blows in the region. Animal life is also non-existent in the area. However, temperatures are low, and blizzards are common. Because of the lack of vegetation, numerous pack animals have died along the pass, with animal bones littering the trail. Despite the harsh climate conditions, the Karakoram Pass is relatively easy to traverse because it ascends gradually on either side and lacks snow or ice for most of the time. However, the road is not motorable and is closed for traffic (Khunjerab Pass, on the Pakistan-China border, is the range's only motorable pass).
Historical Significance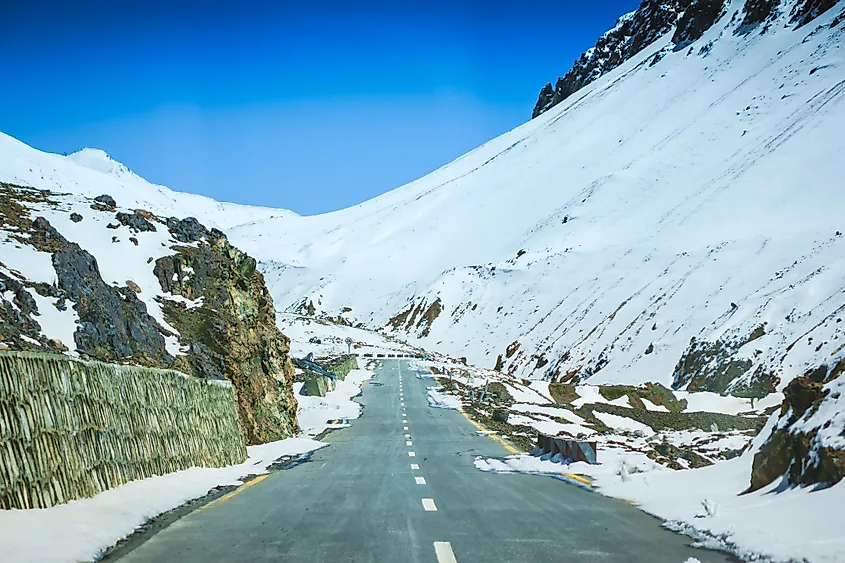 The Karakoram Pass is a strategically important pass and the easiest route connecting the Tarim Basin with Ladakh. The pass was an important trade route and contributed to the flourishing trade on the Silk Road that connected Central Asia to China and India. Leh, a town in the Indian Union Territory of Ladakh, grew into an important commercial town and was the meeting point for traders from Kashmir, Tibet, Yarkand, Punjab, Kashgarh, Himachal Pradesh, and Central Asia, most of whom used the pass. The trade through the pass influences Ladakh's culture, dance, food, and dress. Indians who stayed in Yarkand, after an exhausting journey from Ladakh through the pass, also influenced the culture and other practices in the region. The trade was stopped and the Karakoram Pass closed for traffic in 1949 when the People's Republic of China took over the Xinjiang region.
Geopolitics of the Karakoram Pass
The Karakoram Pass straddles the boundary between India and China and is located about 100 kilometers west of the China-Pakistan-India tripoint. It also borders the Siachen Glacier to the east, with the glacial region claimed by both India and Pakistan. The dispute over the Siachen Glacier arose from the 1972 Shimla Agreement, which did not specify the last portion of the Line of Control on the Pakistan-China border. The 1963 Sino-Pakistan Agreement established the tripoint at the pass, but India was not a party to the treaty.