Biography of Nellie Campobello, Mexican Writer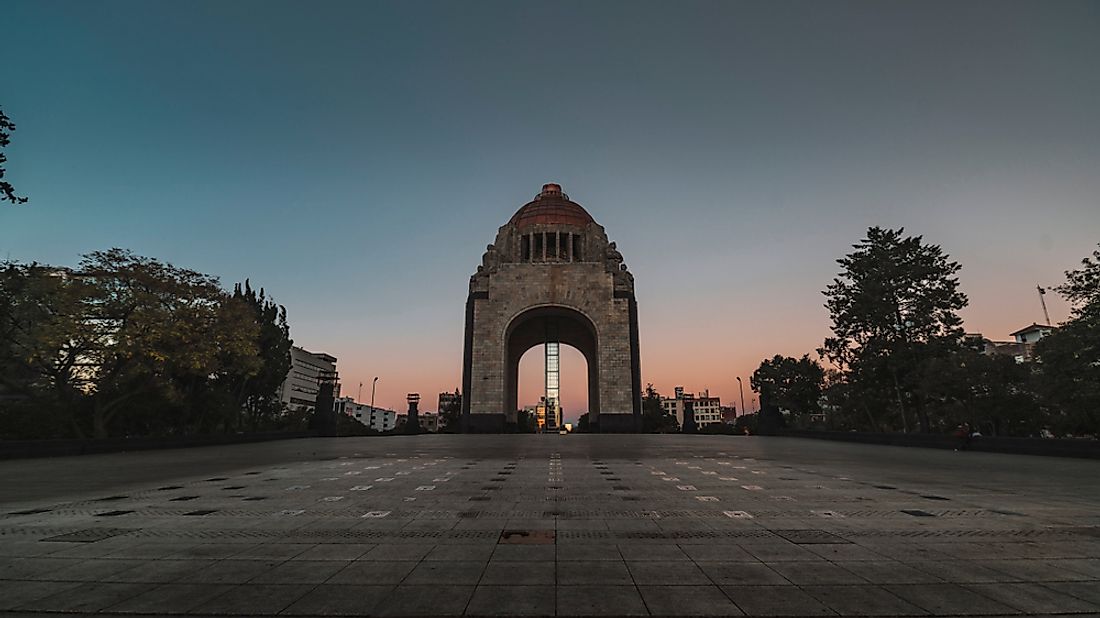 Nellie Campobello, baptized as Maria Francisca Moya Luna in 1900, grew up in a town ravaged by the Mexican Revolution. The only female novelist of the revolution, Campobello's books incorporated her personal memories and offered a groundbreaking window into the revolution as experienced by women and children. Campobello also made a name for herself as a dancer and choreographer, preserving indigenous dance and directing Mexico's National School of Dance.
Campobello's Name Changes
Rafaela Luna and Jesús Felipe Moya Luna named their daughter Maria Francisca Moya Luna, but she would become known as Nellie Campobello. She reportedly took the name Nellie from a dog owned by her mother. After Campobello's father died in 1914, her mother married Dr. Ernest Stephen Campbell, and Nellie adopted a changed form of her stepfather's last name. Campobello may have changed her name to hide the fact that her mother and father were related to each other as aunt and nephew. Jesús Felipe Moya Luna was the son of Rafaela Luna's sister.
The Campobellos Move to Hidalgo de Parral
Just as the Mexican Revolution (1910-1920) was about to start, Campobello and her family moved from Villa Ocampo, Durango, to Hidalgo de Parral in the Northern state of Chihuahua. Parral, a mountainous city famous for its silver mines, still had a significant population of indigenous Tarahumara and Tepehuane people. In 1920, over 60% of the people of the state of Chihuahua identified as indigenous or of mixed background. The indigenous inhabitants influenced Campobello's writing and her later work as a choreographer.
The Mexican Revolution in Hidalgo de Parral
The dictatorship of President Porfirio Díaz, which lasted for some 30 years, was a significant cause of the Mexican Revolution. In 1910, Franciso Madero, a northern landowner, ran against Díaz after pressuring him to hold elections. When the polls were then rigged to elect Díaz, the city of Parral and much of the North answered Madero's call to arms.
The coalition of armed groups that forced Díaz out of office did not always agree on their goals. Parral became an essential stronghold for several warring factions. The revolutionary forces commanded by Pancho Villa took the central plaza of Parral in March 1912, only to have it retaken by Pascual Orozco weeks later. Parral changed hands at least 10 times between 1910 and 1920, and life expectancy in the city fell approximately 20 years during this period.
The Female Novelist of the Mexican Revolution
Campobello's experiences of the revolution formed the basis of her most famous writings. Her autobiographical novel, Cartucho, published originally in 1931, consisted of 33 vignettes. She combined memory, oral history, and fiction to write of the violence she saw in the streets. However, she also mixed in traditional fables of war heroes and even the lyrics to popular poetic ballads. Her writing humanized and gave names to the casualties.
In 1937, Campobello published My Mother's Hands, a more lyrical book honoring her mother and the Tarahumara people. Campobello attributes many of the short pieces of fictionalized writing to her mother. Other vignettes touchingly address her mother seeking comfort and guidance.
A Unique Perspective 
The only female novelist who contemporaneously wrote about the Mexican Revolution, Campobello made many unique contributions. Numerous male authors memorialized the battles, politics, and strategy of the revolution, but Campobello's writing captured the traumatic effect of war on women and children. Brutality and death are so commonplace for the child narrator that she describes the beauty of entrails. The narrator also describes becoming so fond of the decomposing corpse outside her window that she is sad when men remove the body.
Campobello gives us the spare but harrowing account of General Rueda and ten soldiers entering her mother's house to demand weapons. Campobello notes that despite the death threats and the insults and the physical assaults that her mother did not cry. "She told them to do what they pleased but not to touch her children." Campobello does not specify what the soldiers did. However, many years later, when a firing squad executes general Rueda, Campobello fantasizes that the soldiers shoot Rueda with bullets from her gun. Though Campobello smiles, her trauma is apparent: She spends the entire night repeating to herself like a mantra, "They killed him because he abused Mama."
Unwavering Support for Pancho Villa
In 1940, Campobello published Notes on the Military Life of Francisco Villa. The commander of Northern forces, Francisco (Pancho) Villa fought fiercely for land rights of the common people. However, reports of unprovoked brutality, mass rapes, and his retirement to a large piece of land, all tarnished his reputation as a hero.
Because Campobello considered the truth of Villa to be in his military life, her book Notes is all dates and facts, some obtained from Villa's widow Austreberta Rentería. Campobello staunchly defended Villa even in the face of unflattering stories.
Director of Mexico's National School of Dance
Campobello and her younger sister Gloria moved to Mexico City in 1922 and studied dance. In the 1930s the sisters traveled throughout Mexico documenting and preserving indigenous dances and costumes. Considered an authority on indigenous dance, Campobello combined indigenous and European traditions. Along with author Martín Luis Guzmán, Campobello founded the Mexico City Ballet. She also served as the director of Mexico's National School of Dance from 1937 to 1984. The school now bears the names of Nellie and Grace Campobello.
Personal Life and Legacy
Campobello, who never married, had a son in 1919 who died at the age of two. The politician Alfredo Chavez was rumored to be the father. Campobello had a decades-long connection with Martin Luis Guzman that furthered their careers. Guzman helped publish Campobello's work while Campobello's research on Villa and access to his widow was instrumental in Guzmán's writing of Memories of Pancho Villa. Many cite Campobello as an influence on the modern autobiographical novels of Sandra Cisneros.
Campobello disappeared in 1985. Officials discovered her remains in 1996 in Hidalgo in a grave from 1986 marked only with her initials. Implicated in her disappearance and the theft of valuable paintings were caretakers Claudio Fuentes and Maria Cristina Figueroa. In 1999, Mexico moved her remains to her hometown Villa Ocampo and erected a monument in her honor.