What is MOOC (Massive Open Online Courses) And Is An Online Degree Useful?
In this accelerating world, you either change and evolve, or you are falling behind. MOOCs are both the result and the reflection of the evolution; the technology, the change in the workplace needs, and the demand for the expanded scale that have finally come together.  
MOOCs Have Drastically Changed The Way The World Is Learning
MOOC [muːk], Massive Open Online Course is a course designed for unlimited participation and open access via the Internet. MOOCs opened the path to flexible, large-scale, and affordable access to learn and acquire credentials. Millions of people across the world use MOOCs to learn for a variety of reasons, including obtaining the desired knowledge and career development, changing careers, college preparations, supplemental learning, lifelong learning, corporate eLearning and training, etc.
The first MOOCs emerged from the OER (Open Educational Resources) movement, which was initiated by the MIT OpenCourseWare project. The OER movement stemmed from the work of researchers like Daniel Barwick, who showed out that the class size and the learning outcomes had no established connection. MIT (Massachusetts Institute of Technology) has always been a major champion for MOOCs ever since. 
Soon enough, various other platforms emerged, and MOOC established itself as a popular mode of learning in 2012. The New York Times called it "the year of the MOOC" as several well-financed providers, associated with top universities like Stanford and CalTech (California Institute of Technology), joined the effort. 
 IT Was The First Discipline To make Itself Fully Digital 
The demand for IT and technology professionals became one of the critical drivers for the proliferation of MOOCs and especially the skill-focused type - the type That is breathing life into what is known as "micro-credentialism" (intensive career-focused courses). Those fast-changing and rapidly growing professions require a faster pipeline of qualified workers to fill the positions. MIT and Stanford University offer high-quality and prestigious MOOCs in Computer Science and Electrical Engineering. 
Now several universities are providing both undergraduate and advanced-level engineering courses. By 2016, the concept of Online Masters was created, offering qualified degrees. The Online Masters of Science in Computer Science from Georgia Tech already has around 6,000 students enrolled. The iMBA by the University of Illinois has over 800 enrolled students. The Online Masters in Analytics by EdX and Georgia Tech launched with 650 students enrolled.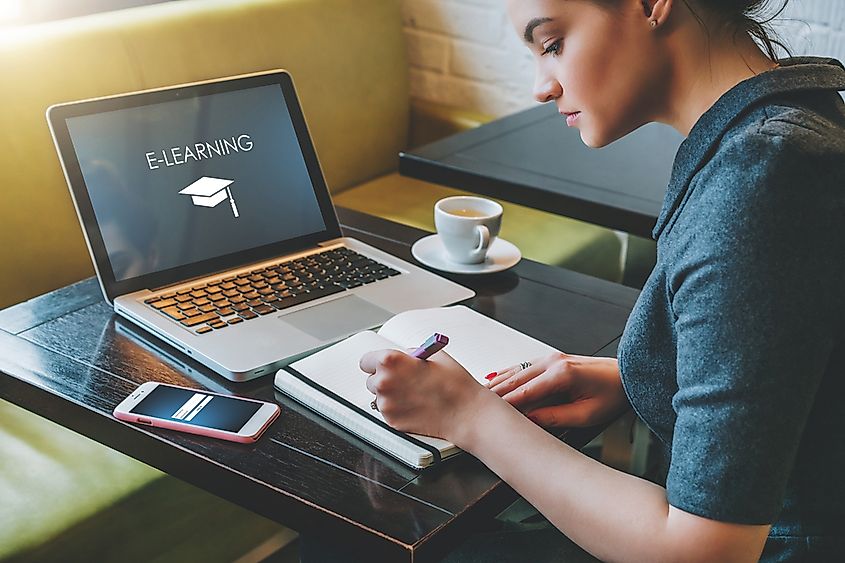 Remote Degrees are required to be delivered under the same quality standard as on-campus ones. The downside, however, is that many of them abandoned the "free" commitment: a Master of Cyber Security by Deakin University costs AUD 52.560. Now, in 2020, there is a wide choice of various platforms, technologies, methods, and offers, including recognized degrees and leaning pathways.
What Is The Difference Between cMOOC And xMOOC?
Outcome-based education (OBE) is an educational method where each part of an educational system revolves around goals (outcomes): by the time the education path is finished, the student is supposed to achieve their goal. There is no single specified style of applying OBE: but the essential principle is that all classes, assessments, and opportunities should all help students achieve the specified outcomes for their chosen specialization. The faculty can take on the roles of an instructor, mentor, trainer, facilitator, or coach based on the results targeted. Outcome-aimed methods have been adopted in education systems around the world and play an essential role in MOOCs.
However, not all courses MOOC created equal. Connectivist MOOCs and broadcast MOOCs rely on a different approach to designing the student experience and carry different value. An example of broadcast MOOCs is xMOOCs, like TEDx, edX, where the x stands for "extended," indicating that the MOOC has been designed to be an addition to something else, like a university major. 
Connectivist MOOCs and marked as cMOOC. They record lectures on video and offer some quizzes; they commonly do not have set participation dates. They might be compared to a video textbook, and do not deliver value comparable to mixed education or broadcast MOOC. They, however, still hold value as supplemental materials, the same as the textbooks have remained relevant for centuries.
Another category of courses is those designed specifically for the MOOC model and account for its unique needs. To facilitate massive enrollments without the loss of quality, MOOCs require instructional design that facilitates large-scale feedback and interaction. These courses include challenges, assignments, discussions, peer and pedagog collaboration, and AI and machine learning that help to ease the individual experience and push each student towards their limit and their stated goals. These are broadcast MOOCs and are marked xMOOC. MIT and CalTech have a variety of xMOOC.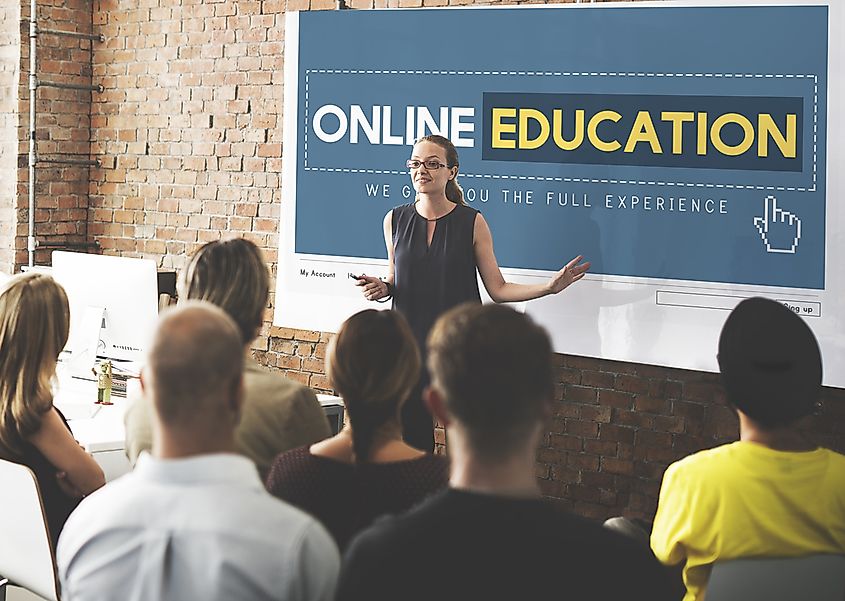 The Cons And Weaknesses Of MOOCs 
An overwhelming amount of evidence confirms that Remote and Mixed learning is the reality of the modern world and the global economy. But let us address a few crucial factors that we believe are worth weighing when making your decision regarding the education design. 
According to studies, the academic knowledge of the dedicated students who acquired their knowledge via distance education is not inferior. But their social skills and their network developed during the years of studies is often less advanced. This does not matter as much if MOOC is your supplementary or continuous learning, but if it is your one and only, this factor becomes impactful. 
Network and relationships created during learning are essential and often irreplaceable. Ancient Chinese wisdom says that "the life's four closest bonds" are created "through having classes together, shouldering rifles together, getting injured together, and sharing treasure together." Hoping you would never need to take a rifle with someone, this still applies in the metaphorical sense. 
The requirement for your leaning skill, mental discipline, and self-motivation are also much higher because MOOCs do not provide the same level of social accountability. It is useful to find a mentor that would help you to maintain it if you are finding it difficult on your own. This is nothing to be ashamed of: the learning skill and discipline are the skills that have to be taught and nurtured. They do not come as "natural abilities."
And many professions rely on hands-on practice and apprenticeship heavily, from agriculture and forestry to arts and medical skills. For many engineering specializations, you will also need access to physical laboratories. So whether MOOC is the best choice for you depends on your intent, values, and field of study. 
Credibility bias also exists: it might be irrational and outdated, but we have to warn you that some of the potential employers might still be skeptical about innovative models.
The Pros And Advantages Of MOOCs
Flexibility, accessibility, the free cost for acquiring knowledge are distinct advantages. A recent study by the Department of Education found that, on average, students enrolled in online courses performed modestly better than those who are receiving face-to-face instruction, and report a higher level of satisfaction and life balance.
We can not overlook MOOCs' meaning for building a better, more equal world. MOOCs are a vital tool to achieve UN Goal 4 of the 2030 Agenda for Sustainable Development, which views remote education opportunities to be one of the essentials for a sustainable future.
The United Nations Institute is advancing e-learning as an equal opportunity in the modern world. It started offering online courses in impactful disciplines, including multilateral diplomacy, local development, knowledge systems, peacekeeping, environmental governance, public finance, and more. Their courses meet over a dozen of strict quality benchmarks.
Quality is, undoubtedly, something that you question. Most serious MOOC providers are under pressure to maintain quality: as a young model, they have to overcome a lot of prejudice and doubt. And their competition is significantly tougher without the constraints of the locality. So they can not relax.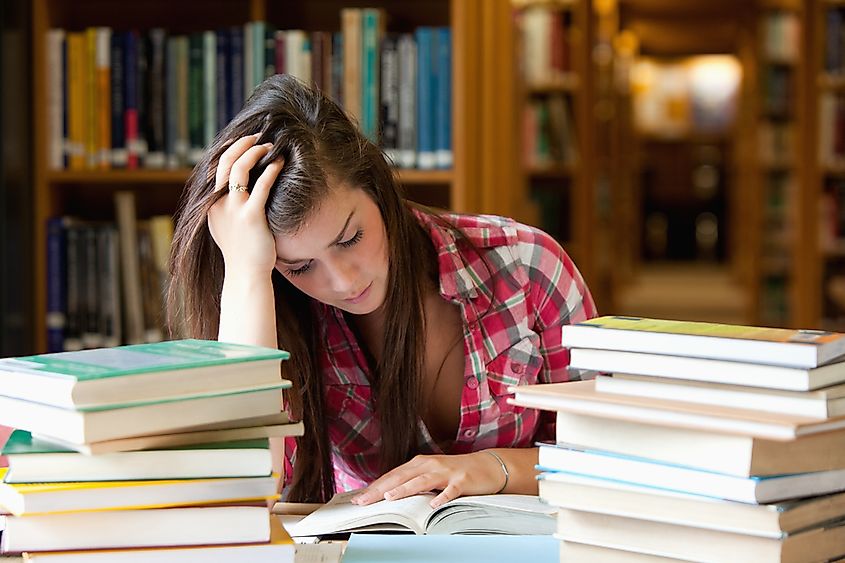 MOOCs are an essential tool for many cutting-edge professions. In many industries that rely on the fast-changing skills, the need becomes fierce, but the available talent pool is wanting. A new paradigm for employers with difficulty filling open positions is a shift to skills-based hiring rather than the credential-based model of the past. A good example is the cybersecurity industry that is investing in certifications to meet the tremendous demand for workers.
Business Worry: How Does Being Free For All Is Faring In The Money-Based World?
The (initial) MOOCs philosophy is "to open up high-quality higher education to a wider audience." Principles of openness (are supposed to) guide the creation, structure, and operation of MOOCs. 
James Mazoue, the Director of Online Programs at Wayne State University, describes the most likely business model innovation, which is already partially implemented on Coursera: "the next disruptor will likely mark a tipping point: an entirely free online curriculum leading to a degree from an accredited institution. With this new business model, students might still have to pay to certify their credentials, but not for the process leading to their acquisition." Simply put, the knowledge is free, the diploma is not. 
Yet, this disruption creates concern among the fundamentalist groups regarding the business model. When (and if) free access to a degree-granting curriculum occurs, the business model of higher education in the US will have to change. Many universities that now charge very substantial amounts for their courses and the financial institutions that fund student credits feel unclear how they will benefit by "giving the product away free online" and actively push back through their political lobby.
Their concerns do not look justified: since the beginning of the MOOC, the number of students enrolled in brick-and-mortar educations is not falling, so do not the prices charged. Instead, many underprivileged students who previously could not afford any training at all, are not gaining access to the quality one online. Speaking in business terms, this is a "different audience segment," so there is no competition. Even more, advanced universities like MIT and CalTech who offer both on-campus and online education, and those who have paid online courses, only expanded their audience by including this new segment. They are making more money while benefiting societies - not too bad!  
Another potential source of funding has long been proven efficient by countries like Sweden, Denmark, or Finland, whose economies count on free education financed by the government as one of the sources of their economic success.
Ready To Join?
New technologies, more students, and growing demand for innovative, digital-first professions are coming together in a way that hints us that the future of higher education is digital and distance.
MOOC requires more self-discipline and self-motivation because of the lack of social presence and the high level of autonomy required. Ultimately, while offline universities teach you how to learn, and often push you via social accountability, with MOOC, your success vastly depends on yourself.