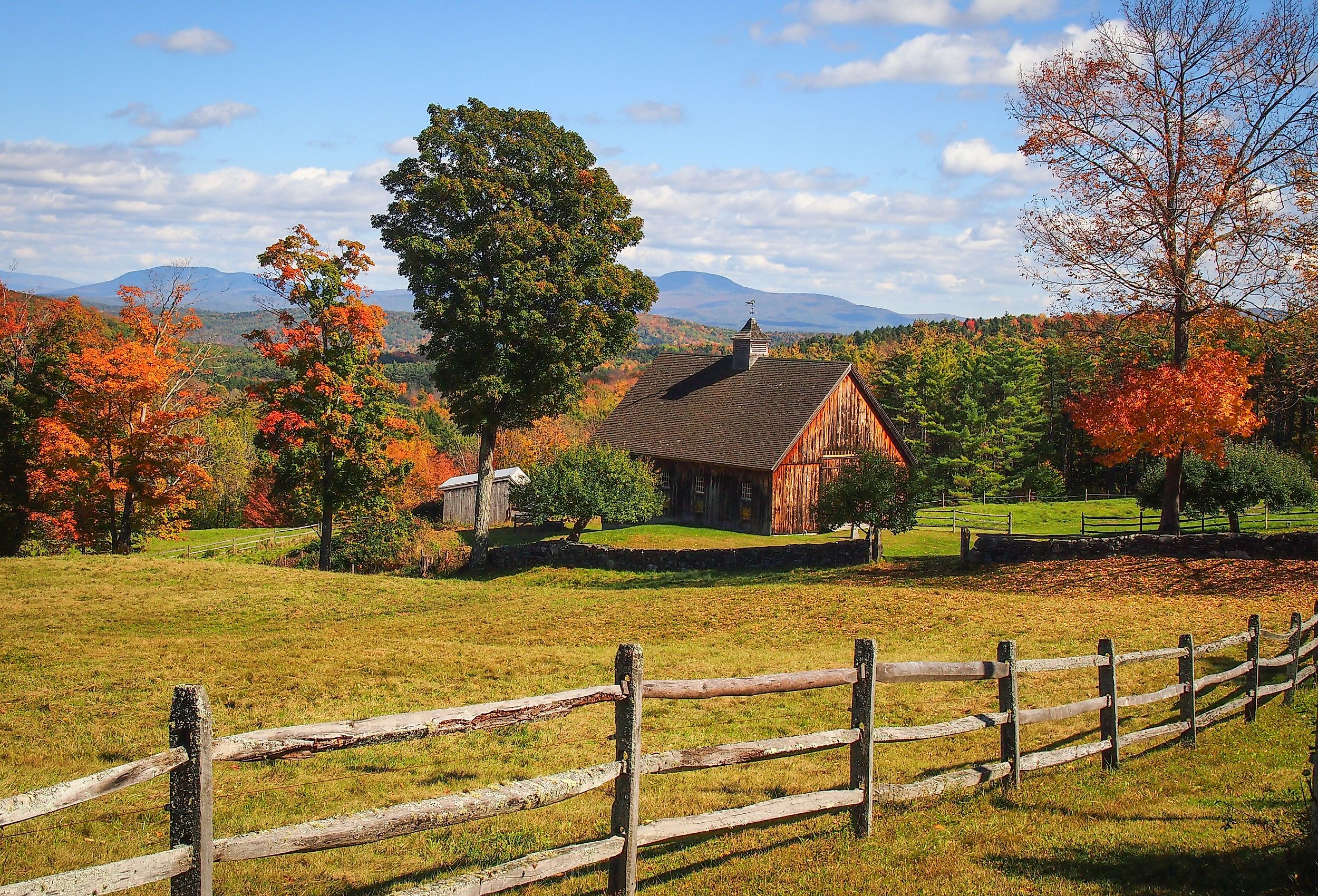 Richest Cities In Vermont
Vermont, an essential segment of the New England region, is a rural state with quiet counties. These regions are more than capable of attracting wealthy retirees, or high-wage earners, who seek peace and sanctuary away from the chaos of denser neighborhoods. Moreover, many residents enjoy the benefit of commuting to larger cities like Boston or working remotely, which allows them to earn extra income while embracing a relaxed lifestyle. Vermont's prosperous communities are typically associated with industries such as finance, technology, and healthcare, which explains why the following districts are rolling in it. The following cities are ranked by median household income, according to data from 2021.
5 Richest Cities In Vermont
Norwich — $121,509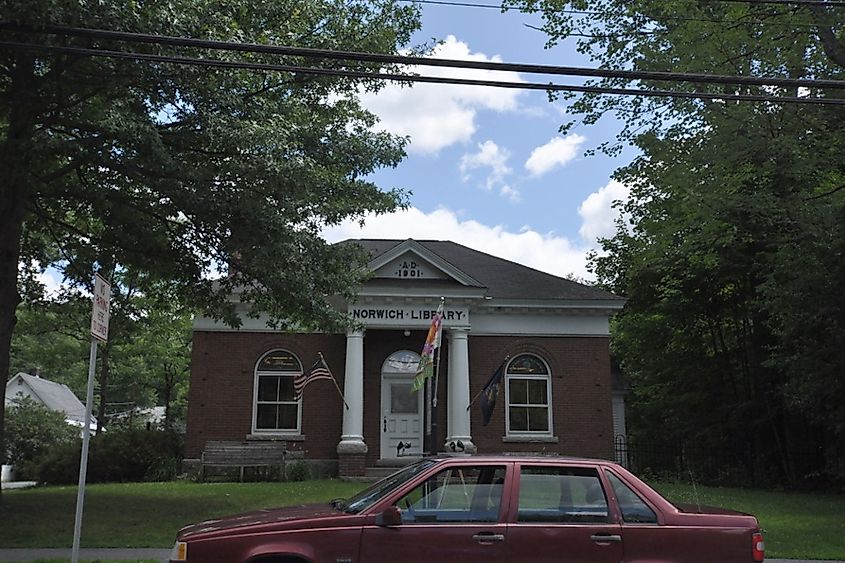 Norwich is a delightful town in Windsor County with a population of 3,612 as of 2020. Known for its affluent residents, Norwich serves as a residential area for those who work in New Hampshire across the Connecticut River. The town is part of the historic Dresden School District, the first interstate school district in the US, commissioned by President John F. Kennedy. Established on July 4, 1761, and was named after Norwich, Connecticut. The town has a rich history, including the founding of Norwich University by Alden Partridge in 1819, which relocated to Northfield, Vermont, in 1866. The Appalachian Trail passes by the town, which allows travelers to share stories of their trek with locals if they choose to restock and refresh.
The town spans 44 square miles and is characterized by hilly, wooded landscapes, with the Connecticut River forming its eastern boundary. The town of Thetford sits to the north, Sharon to the west, and Hartford to the south. The Ledyard Bridge connects the town to Hanover, New Hampshire. The local economy is supported by a general store, a historic inn, the Montshire Museum of Science, and the King Arthur Baking Company. Students of Norwich earn their education by attending schools in both Vermont and New Hampshire, which diversifies the cultural tapestry.
Monkton — $112,500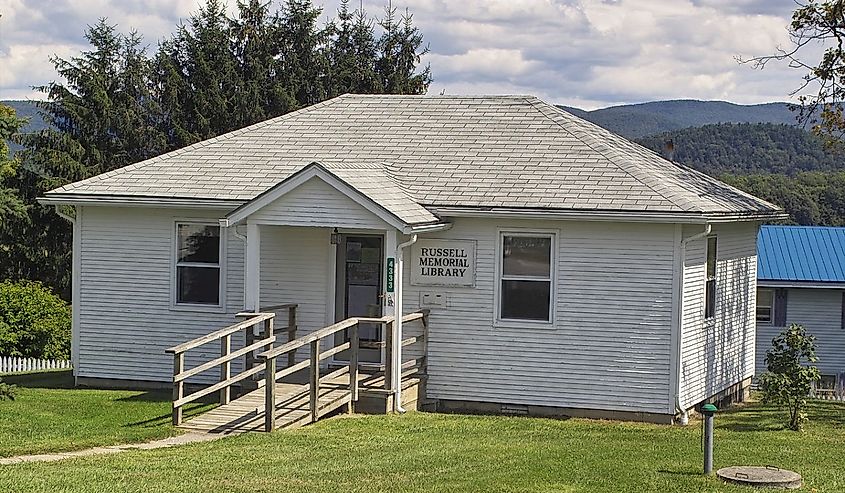 Monkton is part of Addison County, which covers 808 square miles in middle-west Vermont. This charmer of a town has a low population, and the town covers 36 square miles (of which only a small amount is water), which guarantees seclusion to those who are searching for it. The town's history dates back to its charter granted by New Hampshire Governor Benning Wentworth in 1762. The first settlers arrived shortly after, eager to make the most of the seventy plots which made up the 24,000-acre town.
Monkton's landscape is marked by rolling hills and fertile valleys, and the gentle flow of the Cedar and Baldwin Creeks helps to irrigate it. The town's economy is primarily focused on agriculture. The hills were fairly important to early settlers, who believed it was better to build a house and farm on a high point rather than in a low valley, amongst the Monkton terrain. The town is also home to the Russell Memorial Library, which offers various programs and services for residents.
Charlotte — $111,535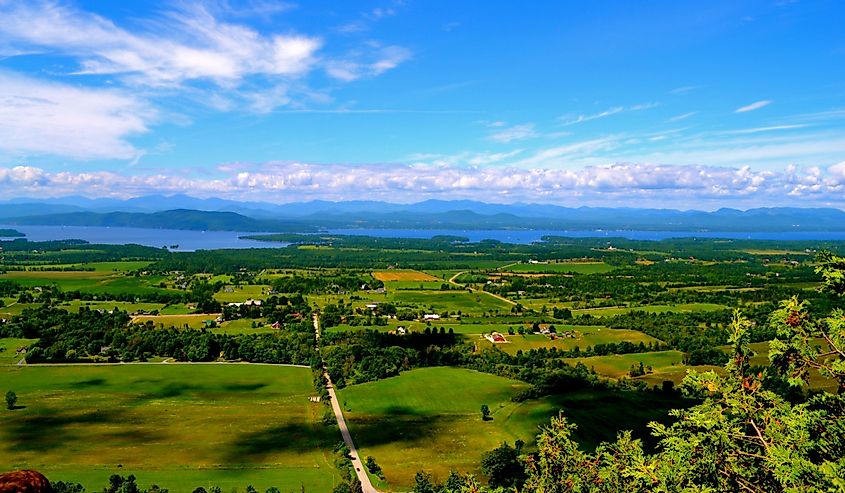 Chittenden County contains the scenic town of Charlotte, which had a population of 3,912 in 2020. The boundaries are adjacent to the shores of Lake Champlain, and Charlotte spans 50 square miles, which helps afford settlers their privacy. The town is also part of the Burlington-South Burlington Metropolitan Statistical Area.
Established in 1762, Charlotte was named in honor of Queen Charlotte, the wife of King George III of England. The town's immaculate landscape includes fertile farmland, forests, and the beautiful Lake Champlain shoreline. Agriculture plays a significant role in Charlotte's economy, with numerous family-owned farms contributing to the local agricultural industry. The town is home to the popular Charlotte Berry Farm, which offers pick-your-own fruit and berries, as well as various local products.
Education in Charlotte is managed by the Champlain Valley School District, which includes Charlotte Central School (serving pre-kindergarten through 8th grade) and Champlain Valley Union High School (serving 9th through 12th grade). The town is also home to the Charlotte Library, which provides various programs and services for residents. This library is highly valued because it forms a point of congregation for an otherwise remote community. Outdoor recreational activities are abundant in Charlotte thanks to immediate access to Lake Champlain, as well as numerous parks and walking trails.
Shelburne — $104,796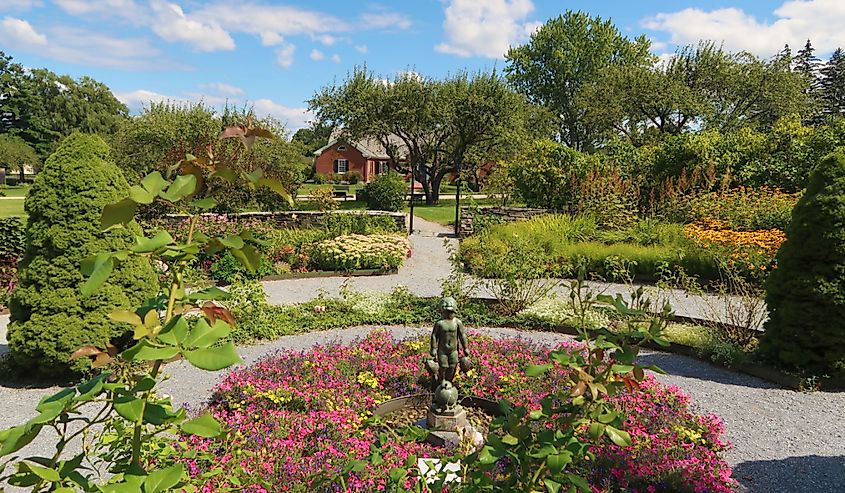 Shelburne rests along the shores of Lake Champlain, and almost 8,000 people call this city home. The town was established in 1763 and named after the Earl of Shelburne, a British politician who later became the Prime Minister. Shelburne's landscape includes its lakefront, green hillsides, and protected forests.
Shelburne boasts cultural attractions, such as the Shelburne Museum, a prominent art and Americana museum with over 150,000 artifacts. The town is also home to Shelburne Farms, a 1,400-acre working farm and educational center, and the Vermont Teddy Bear Company, which manufactures and sells handcrafted teddy bears. Most importantly, Shelburne possesses the quintessential draw that New England towns tend to have, which is an obsession with a clean and green environment.
Williston — $99,071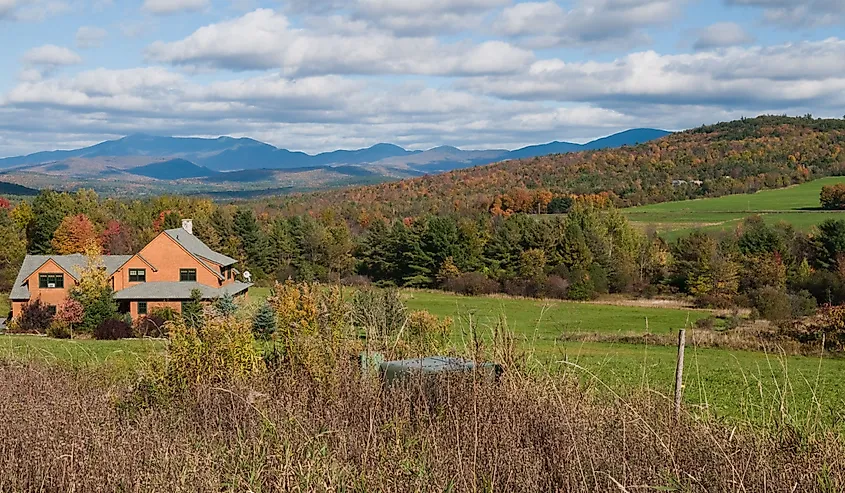 An ideal spot to bask in the glory of the colors of Autumn foliage, Williston is another vibrant town in Chittenden County. With a population of 10,000, Williston is serene but settled enough that there are always new faces to meet and places to check out.
Founded in 1763, Williston takes its name after Samuel Willis, a significant landowner in the area. Recently, Williston has experienced significant growth, emerging as a commercial hub for the region. The town boasts a diverse economy, with a mix of retail, service, and light industrial businesses. Key attractions include Maple Tree Place, a shopping and entertainment complex, and Catamount Outdoor Family Center, which offers a variety of recreational activities like summer camps, races, and snowshoeing. For those eager to find a regular spot for an evening stroll, Williston offers plenty of parks, walking trails, and even access to the Winooski River, a perfect place to invite family for a picnic.
Vermont's more affluent cities showcase the perfect blend of landscapes, historical charm, and quiet community resolve. Offering a high quality of life, these communities cater to the needs of wealthy retirees and families alike. With convenient access to larger metropolitan areas, these towns provide an ideal environment for those seeking an upscale yet relaxed lifestyle. Education is also clearly a top priority for the state, and so for those raising families, each of these towns is hard to compete with.
10 Wealthiest Cities in Vermont
| Rank | City/County | Median Household Income (in 2021 US dollars) | Population |
| --- | --- | --- | --- |
| 1 | Norwich | $121,509 | 3,612 |
| 2 | Monkton | $112,500 | 2,098 |
| 3 | Charlotte | $111,535 | 3,754 |
| 4 | Shelburne | $104,796 | 6,008 |
| 5 | Williston | $99,071 | 9,870 |
| 6 | Grand Isle County | $85,154 | 7,421 |
| 7 | South Burlington | $83,750 | 20,282 |
| 8 | Addison County | $77,978 | 37,260 |
| 9 | Montpelier | $71,163 | 8,002 |
| 10 | Washington County | $70,128 | 59,969 |
 Source: US Census Bureau, 2017-2021 and Vermont Demographics