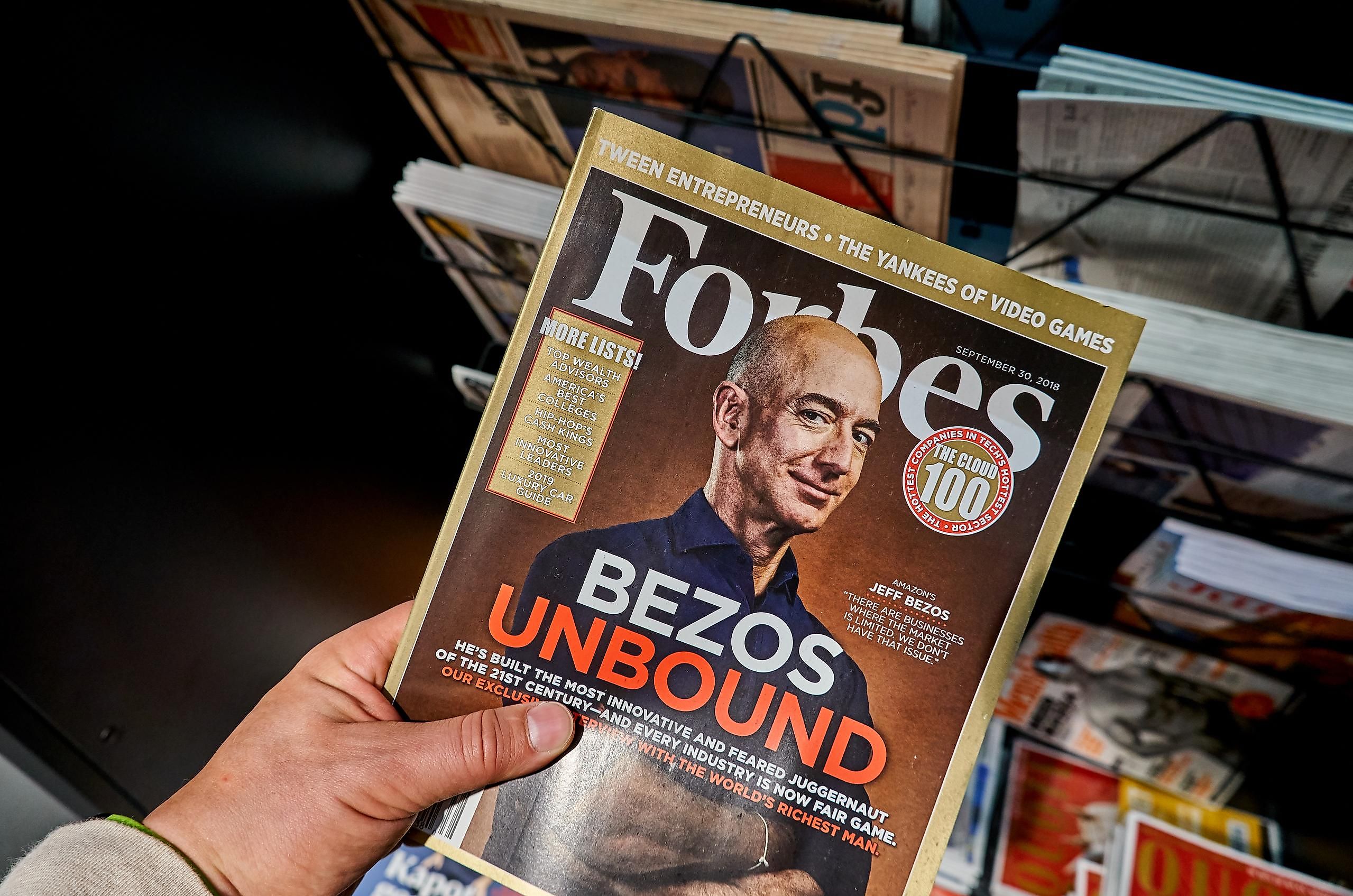 10 Countries With The Most Billionaires
The world's billionaires' wealth doubled over the last ten years, increasing through the pandemic and the cost-of-living crisis since 2020. According to the Executive Director of Oxfam International, "this decade is shaping up to be the best yet for billionaires." $26 trillion (63%) of all new wealth went to the richest 1% and $16 trillion (37%) to the rest of the world. In other words, a billionaire gained about $1.7 million for every $1 earned among the bottom 90%. 
According to the World Bank, the world has been facing the most significant increase in global inequality and poverty since the Second World War. Half of the world's billionaires live in countries with no inheritance tax for direct descendants, deriving income from asset returns and only four cents of every tax dollar from taxes on wealth. An up to 5 % increase in the world's multi-millionaires and billionaires' annual wealth tax (or implementing inheritance tax, property and land taxes, or net wealth taxes) would raise $1.7 trillion a year to lift 2 billion people out of poverty or provide universal healthcare and social protection for all low-income countries.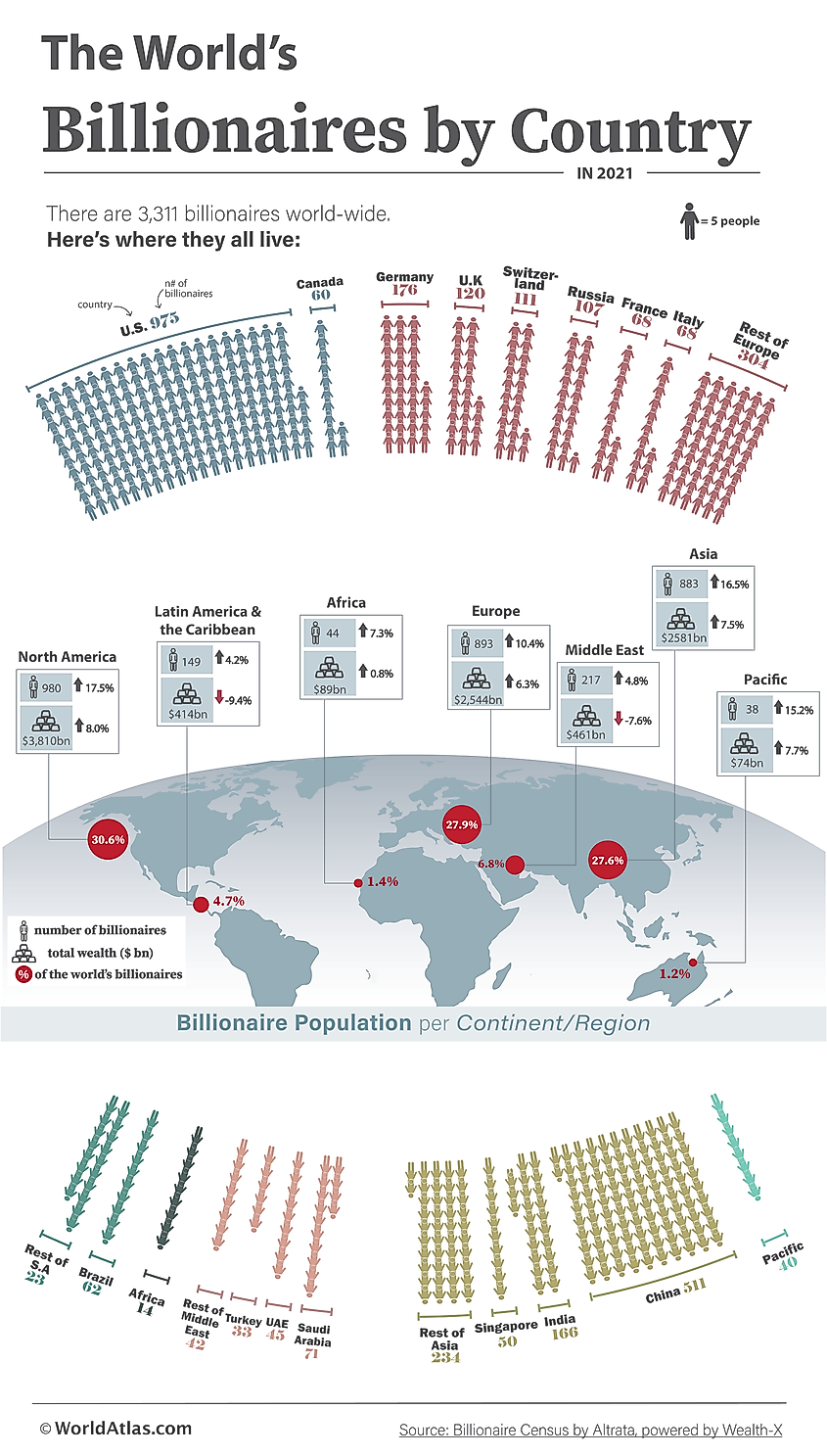 The current 3,311 billionaires worldwide hold almost $11.8 trillion in collective wealth acquired from publicly and privately held businesses. Europe saw the highest growth of billionaire wealth in 2021 at 22%, with collective wealth comprising $4.45 trillion. Even Africa's billionaire wealth grew 16.5% year-over-year, holding collectively 2 trillion dollars. These are the ten countries with the most billionaires in 2021, according to Altrata Billionaire Census.
1. United States - 975 billionaires (worth $4.45 trillion)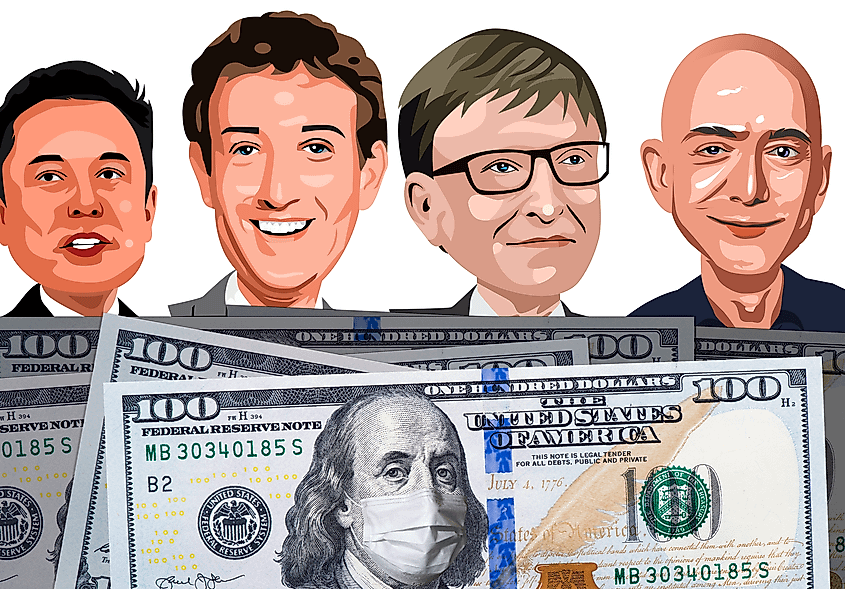 The US is the world's wealthiest nation, with 975 billionaires and $4.45 trillion in collective wealth. The top rich hardly felt the pandemic's effects on the rest of the economy, coming out with a collective wealth of $4.56 trillion in April 2021, almost double that of the bottom 50% of Americans' $2.62 trillion. Amidst the pandemic, recession, and rocked financial markets, 719 billionaires had more wealth than 165 million people in 61 million households (the bottom half). About a quarter of the US' wealthiest reside in California, the state with the fifth-largest global economy and home to Silicon Valley.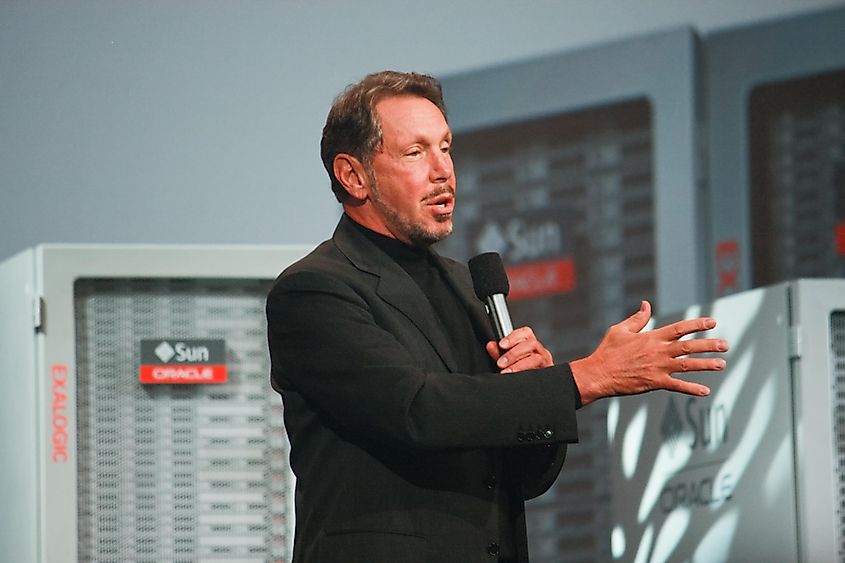 The Golden State has been leading America's economic growth for half a decade, packing more wealth than most countries. California is a densely populated state with an "open, experimental culture" motto that attracts entrepreneurs. Its world-renowned movie scene, aerospace, and tech industries keep expanding and giving, with trending prosperity for the state and more wealth in its global economy. There is also no system or requirement for Americans to report their total wealth to the government. 
2. China - 514 (worth $1.737 trillion)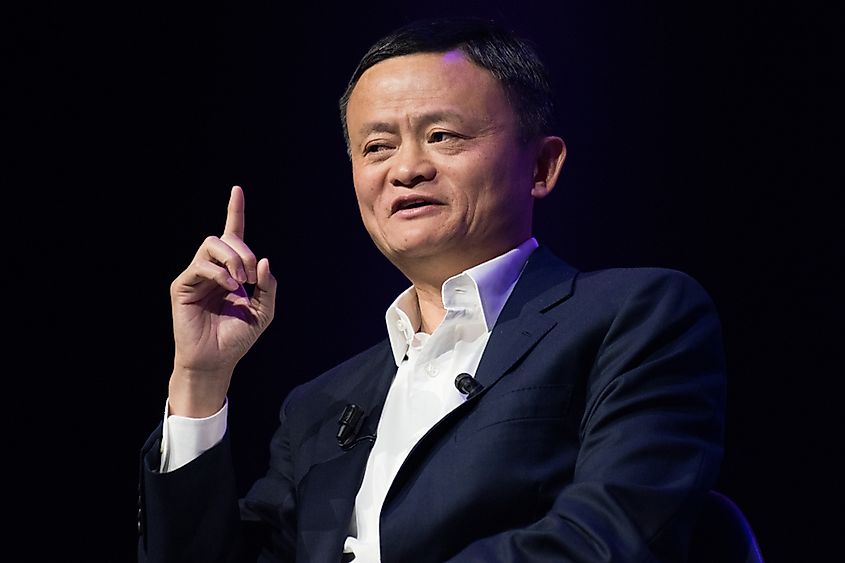 China packs a lot of wealth with 514 billionaires, including Hong Kong's 114, for a total of 1.737 trillion net worth. According to Forbes 2021 World's Billionaires List, the number of Chinese billionaires rose by over 60% from 2000 to 2021, paralleling its astonishing economic growth with GDP per capita increasing more than ten-some and nearly 50% growth in the last six years.
China demonstrates idiosyncrasy with unheard-of billionaires appearing, others shifting, and disappearing, without a coherent pattern. Hong Kong's wealthiest families remain on the list since 1997, with Li and Lee leading wealth with nearly 70% of its entire real estate business. Many rich people find paradise particularly in the Hong-Kong SAR (special adminstrative region), whose government traditionally relied on land auctions' highest bidders for revenue. When Beijing came into power in 1997, it continued limiting competition and favoring the same tycoons, now dominating major economic sectors of retail and infrastructure.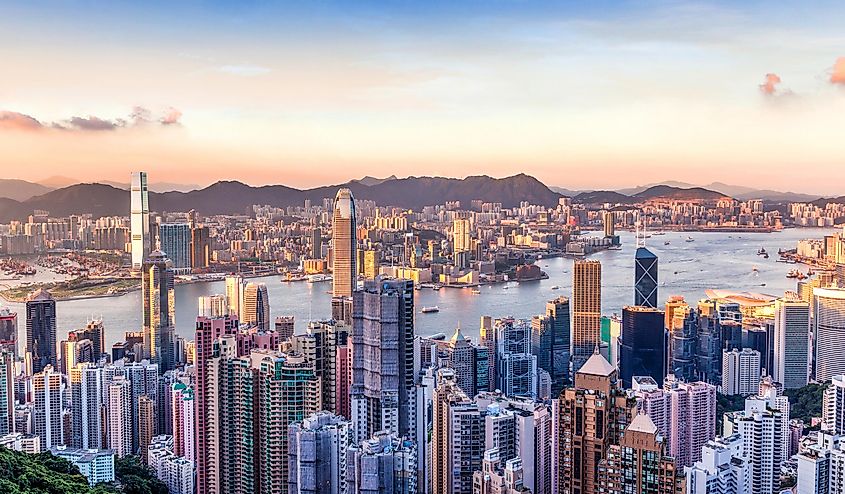 The vibrant Chinese market economy is ballooning from the rapid growth of high-tech infrastructure and shifting priorities, but limited by Hong Kong's failure to produce new wealth and diversify from a lack of startups. Hong Kong claims to be Asia's financial hub and aspiring world city, a highly-contested statement for unwillingness to explore new engines of growth. Despite heightened instability from a lack of economic diversification, the Hong-Kong SAR showed the highest net increase in billionaires among global cities and the second-largest number among the world's urban centers.
China is a dualistic capitalist-socialist economy with a solid central government orchestrating through top-down dynamic policies. It values entrepreneurship and strong business skills, with People's Daily, the official newspaper of China's Communist Party, stating that "there is no contradiction between regulating under the law and supporting development." Chinese volatility in billionaires is just "the imprint left by the strong hand of China's authoritarian government."
3. Germany - 176 (worth $602 billion)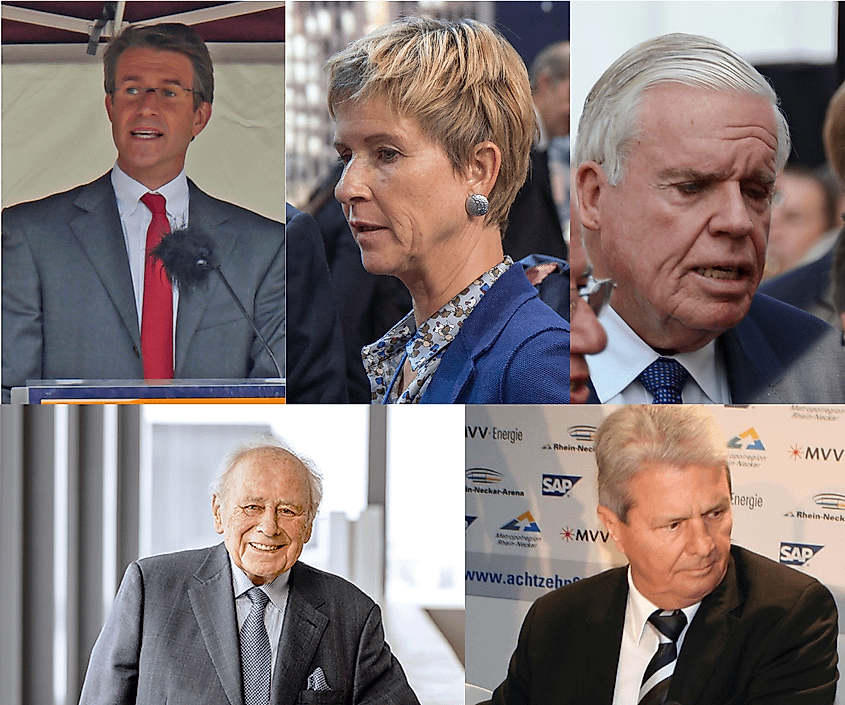 Despite soaring inflation, Germany places third with 176 billionaires, and millionaires, flying by 7.4% since last year, with today's 1.6 million millionaires, or one in roughly 52 people, for about 2% of the population. Capgemini agency explains Germany's expanding wealth in the face of the pandemic due to its relentlessly-rising overall GDP. Despite the federal epidemic control restrictions and sky-high property prices, many Germans saved money by withholding disposable income through the holidays, giving-up trips, expensive events, and festivals. The high-income country, with a strong workforce saving every cent, saw many steps into the millionaire category.
Dieter Schwarz, a billionaire owner of Europe's low-cost supermarket giant Lidl, had a successful year with a net worth increase of over $10 billion to $47.1 billion. Many were buying groceries rather than going out as part of the saving money scheme and tight COVID-19 regulations. Klaus-Michael Kuehne, a logistics magnate, recently emerged as one the wealthiest Europeans, making $11 billion in a year for an estimated $37.3 billion with Kühne + Nagel, his grandfather's shipping empire, demonstrating people's preference to order online through the pandemic. Another billionaire out of Germany's seven newest is Christian Angermayer, an investor in life sciences, fintech, AI, psychedelics, and cryptocurrencies. 
4. India - 166 (worth $384 billion)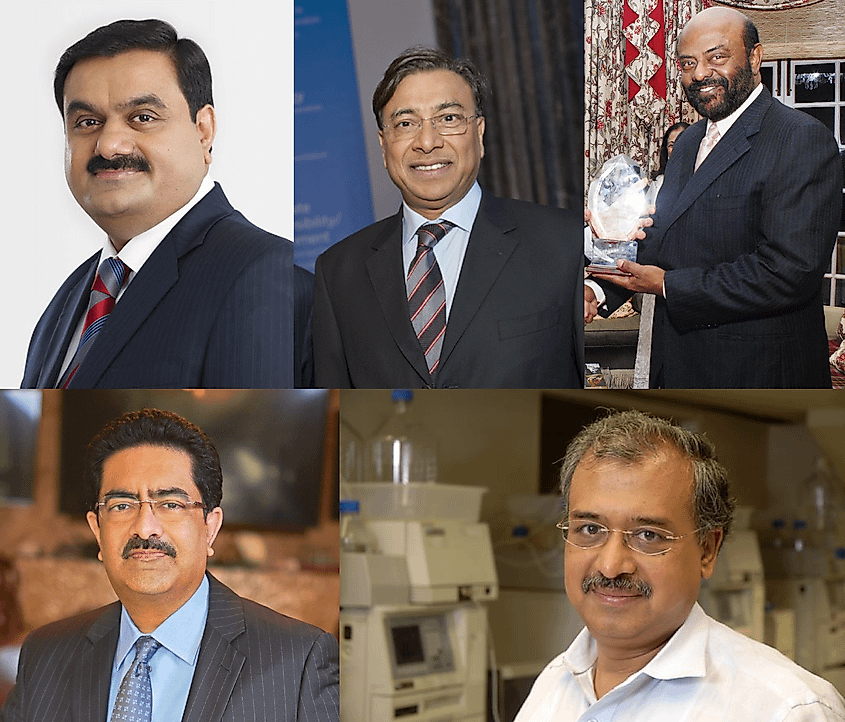 Since last year, India's increasing number of billionaires has held the fifth-largest collective wealth globally. While the country has been suffering through multiple crises, including malnutrition and unemployment, its ten wealthiest doubled their wealth since last year by enough to fund education for 26 years or guarantee employment for 38 years in India. Its richest man is Gautam Adani, with a $150 billion net worth, which is about twice the amount of his runner-up, Mukesh Ambani. From 2012 to 2021, 40% of new wealth belonged to 1% of the population and 3% to the bottom 50. India's billionaires soared in wealth by 46% in 2022, and as of January 16, 2023, 5% of Indians own more than 60% of the country's wealth, and the bottom 50 still possess only three. The "obscene inequality" results from no progressive taxation, while a 20% tax on the wealthiest billionaire's unrealized gains from 2017–2021 could employ more than five million primary school teachers for a year.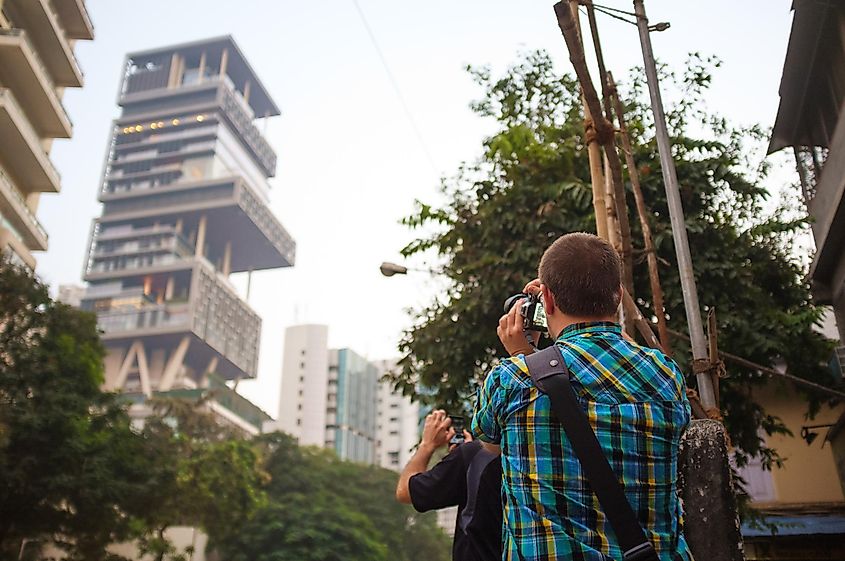 India's poor suffered through the pandemic, unable to afford survival necessities, with the number of hungry increasing by 160 million since 2018. Sixty-five percent of the country's deaths are kids under five. India is "on a fast track to becoming a country only for the rich," where Dalits, Adivasis, Muslims, women, and informal sector workers are marginalized "in a system which ensures the survival of the richest." India's government reduced the corporate tax slabs from 30% to 22% in 2019. Some 64% of the total GST came from the bottom 50% of the population last year, 33 % from the middle 40, and 3% from the top 10.
5. United Kingdom - 120 (worth $266 billion)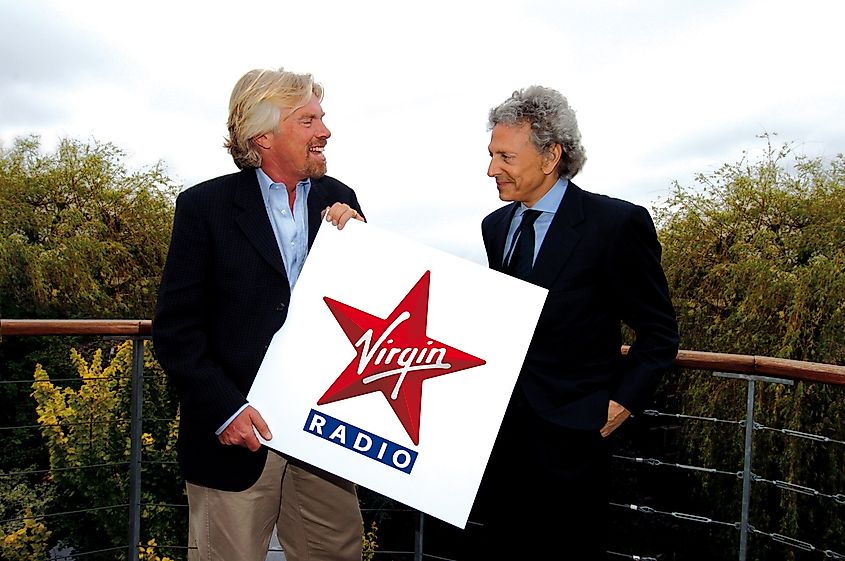 Sir James Ratcliffe is the wealthiest man in the UK with an estimated $16.3 billion, followed by Michael Platt with an estimated $15.2 billion. There are no new British billionaires. Seven fell out, like Geeta Gupta-Fisker of electric vehicle startup "Fisker," Matt Molding of THG beauty and protein, and Eddie & Sol Zakay of the Topland Group real estate. Many of the world's super-rich favor living in London, particularly as the HQ location for big business owners to expand their companies. London attracts many Indian oligarchs, including those committing financial fraud and seeking refuge, such as Nirav Modi, Vijay Mallya, and Lalit Modi. The extradition treaty between the UK and India protects economic fugitives from the latter's harsh prison terms and the government's attempts to influence investigating bodies.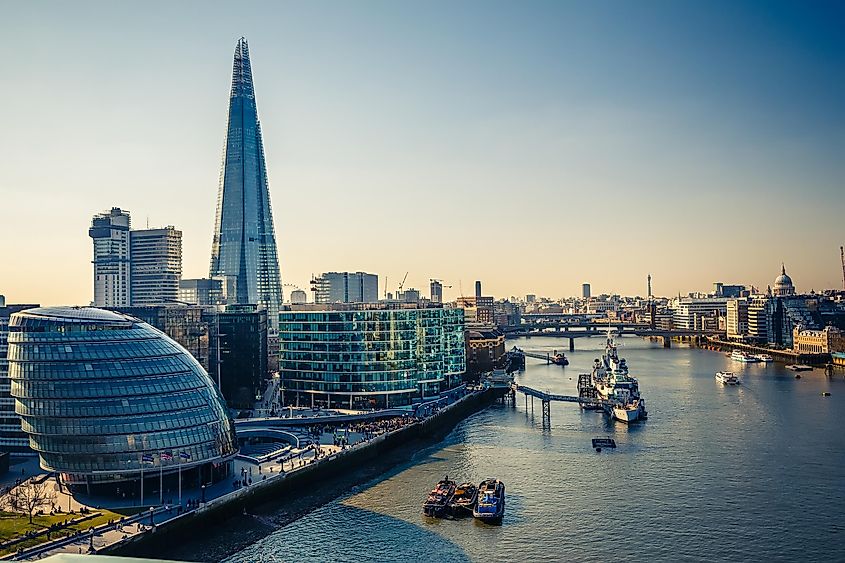 The United Kingdom judiciary allowed Modi to stay, stating that his extradition was politically inclined. Among them, billionaires and criminals settle in London and live a wealthy life benefitting from British tax laws, the absence of a financial regulator, and money evasion opportunities. Others come for the British commodity trading markets, the renowned National Lottery System, and sports betting avenues. Lastly, the UK favors foreign investment and offers the lowest corporate taxes.
6. Switzerland - 111 (worth $365 billion)
The founder of Checkout.com, Guillaume Pousaz, is Switzerland's most prosperous European top tech entrepreneur, worth some $23 billion, while Stéphane Bonvin, CEO of Investis real estate group, is the only new Swiss billionaire since last year. Switzerland's native and foreign-born 111, primarily white, male billionaires hold the sixth-largest collective wealth in the world. The few resident female billionaires include the Heineken heiress Charlene de Carvalho-Heineken, and Marina Picasso, Picasso's heiress. Many Swiss immigrants who come for traditionally-favorable taxation acquire Swiss citizenship. Roughly two-thirds of Switzerland's 50 richest come from Germany, France, Italy, and the United Kingdom, along with numerous wealthy Russians, Swedish, Belgians, Dutch, and four Africans.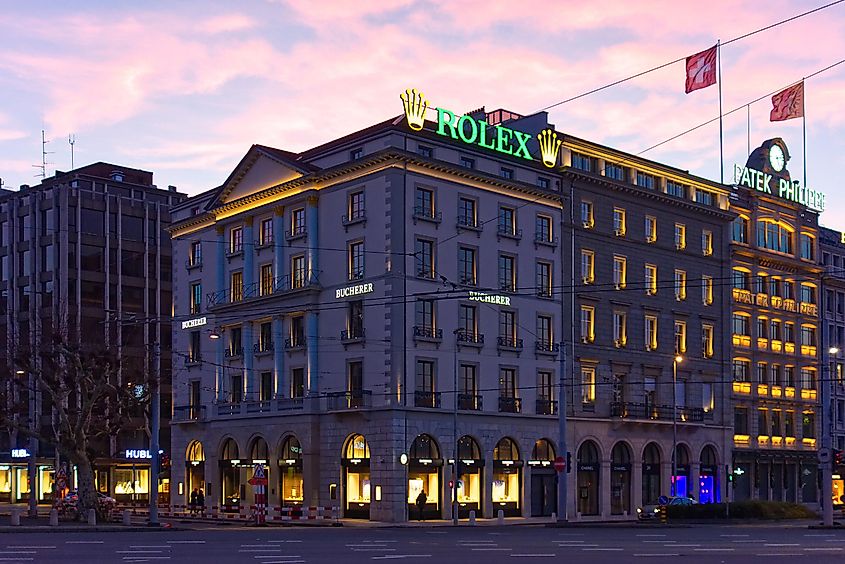 Swiss-made products, luxury housing, and the alps attract born-rich heirs and heiresses, with only a third of billionaires hailing from a middle-class background who build up from scratch. Most rich live in Geneva, with sizable families, like Theo Müller, with nine children. They come from exciting backgrounds, including Jorge Lemann, a former tennis star, or former L'Oréal Chairman Lindsay Owen Jones, a race car driver. Unlike US computer geeks, the Swiss' wealth spun out of investment and banking, food and beverage processing, pharmaceuticals, manufacturing, hospitality, real estate, and everything in between.
7. Russia - 107 (worth $475 billion)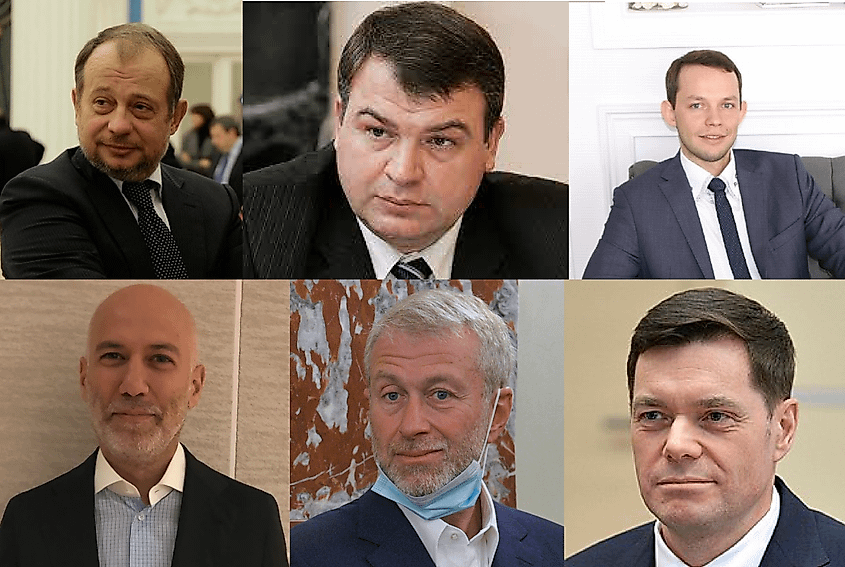 According to Forbes 2021 Billionaire List, Russia's billionaires were worth a collective $808.06 billion (US $584 billion) upon gaining much wealth during the pandemic. Many started as typical wealthy businessmen with privatized state companies sold by then-president Boris Yeltsin to raise cash and transition to capitalism. These included oil, gas, and media enterprises, which snagged at rock-bottom prices before Russia's economy returned to a degree of order. Russia's top billionaire today is NLMK Group's Vladimir Lisin, with an estimated $18.4 net worth from leading manufacturers of steel products. There are 34 fewer billionaires than last year, following a weakened ruble, plunging company valuations, and only two new billionaires. Denis Sverdlov owns an electric vehicle company, while Egor Kulkov is a pharmaceutical magnate.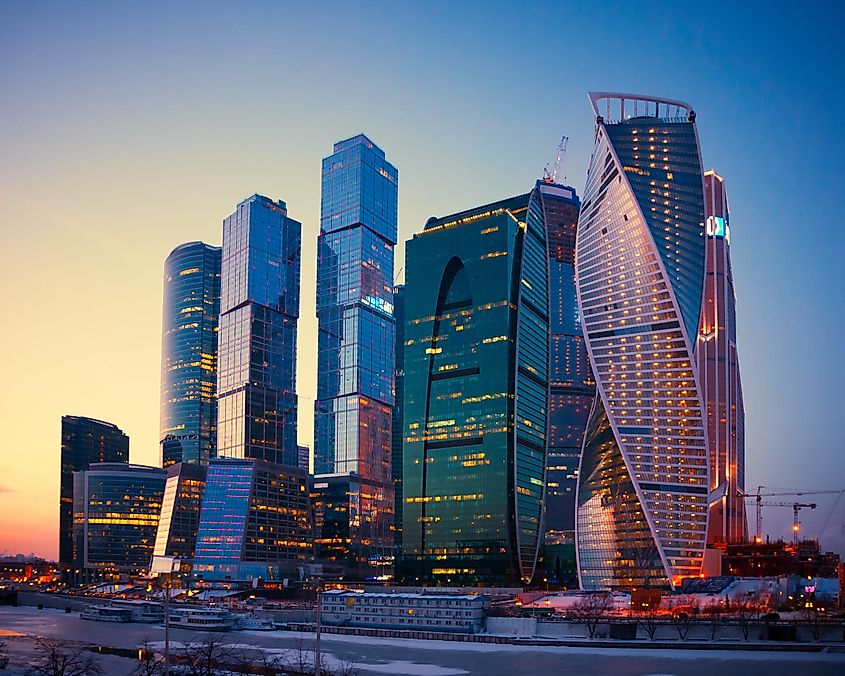 Russia places seventh by the number of billionaires and boasts the fourth-largest collective wealth in the world, despite its wealth being under a massive hit from sanctions by the EU, UK, and the US. The billionaires' prospects are grim, with the West going after its elite to weaken the country and deter a full-on invasion in Ukraine. The sanctioned wealthy individuals with Kremlin ties face travel bans and have immense, vulnerable assets in the West. The US plans to freeze the Russian oligarch's assets, ban Americans from engaging in Russia's business and cut the country from the global financial system with no dollar access. All of Russia's banks took a big hit, along with VEB and Russia's military bank, sanctioned by the US. Germany and the US are attempting to stop the progress of the Nord Stream 2 pipeline from Russia to Germany.
8. Saudi Arabia - 71 (worth $192 billion)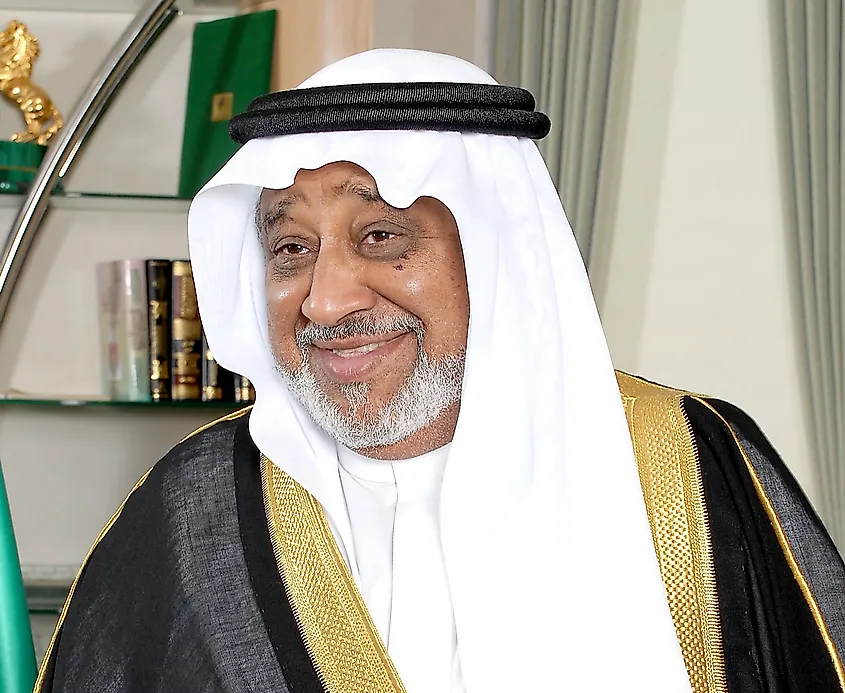 When rising oil prices sharply reversed for the first time since the financial crash a decade ago, the whole Middle East experienced a 7.9% fall in billionaire numbers in 2018 and a 6.5% fall in collective wealth. While Europe retained the most number of billionaires through the recession, the Middle East held-onto most billionaires' net-worth. In 2019, the kingdom was home to 57 billionaires with a net worth of $157 billion and gained more ultra-rich during the pandemic through positive equity markets and expanding economies. Saudi Arabia then placed ninth with the most billionaires and retained this ranking into 2021, although their fortunes worsened since last year.
A corruption case in 2017 regarding top businessmen in the oil-rich kingdom saw many arrested following orders from the anti-corruption committee. Among the detained, Prince Alwaleed bin Talal of Kingdom Holding had a net worth of $18.7 billion in 2017, whose firm has high stakes in Twitter, Citigroup, and the Four Seasons. Unable to assess the wealth of the wealthiest men in the kingdom, Forbes has excluded Arabs from the global rich list since 2018. Today, Al Waleed Bin Talal Al Saoud is Saudi's richest person with a net worth of $16.5 billion, followed by Mohamed Al Amoudi with $6.29 billion.
9. France & Italy - 68 both (France: worth $294 billion; Italy: worth $217 billion)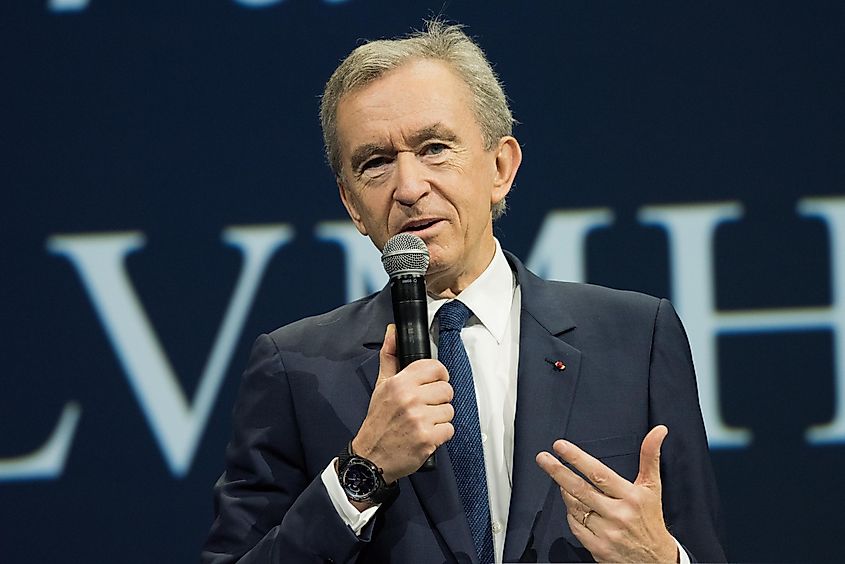 France and Italy have 68 billionaires each, but France leads with the seventh-largest collective wealth in the world of $294 billion, while Italy has $87 billion less. Both nations are billionaire hotspots for high fashion, rich culture, expansive art, and luxurious coastal mansions. France's economy is driven by the most-famous luxury, beauty, and fashion brands, and those who invest in big names like Bernard Arnault (LVMH), Francoise Bettencourt Meyers (L'Oréal), François Pinault (Kering), and the Wertheimer brothers (Chanel). French brand owners are among top-ten richest people in Europe, including the richest, Bernard Arnault with $158 billion, Rodolphe Saade with $41 billion (fifth-richest), and Francois Pinault with $40 billion (sixth-richest). There has been one more French billionaire since last year, and 7% added to the total net worth.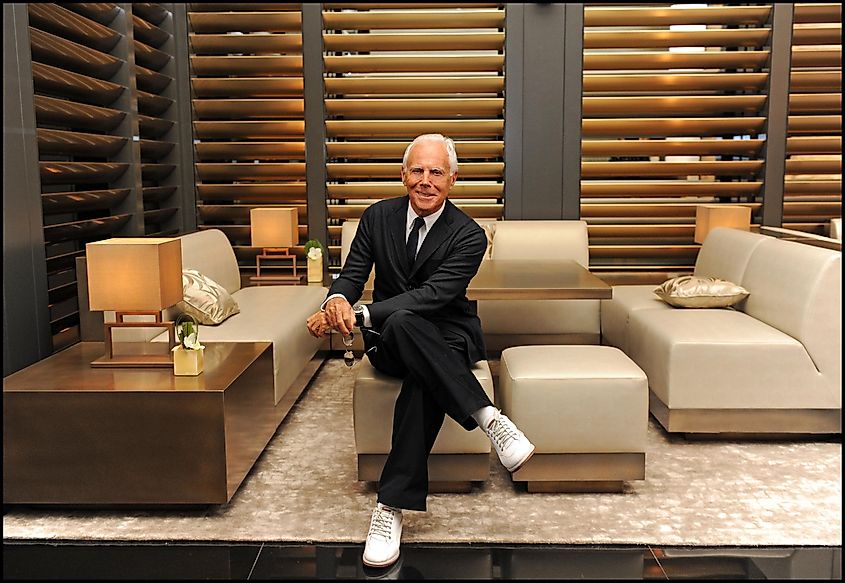 Likewise, in Italy, brand owners are the richest. As of August 14, Giovanni Ferrero is number one with $33.8 billion, and Giorgio Armani is the second-richest with $6.9 billion. Among the world's richest men in 2002, Silvio Berlusconi and his family are now third with $6.1 billion. Massimiliana Landini Aleotti is the richest female billionaire, with $4.9 billion. According to Italy's inheritance tax records, the wealth of the top 0.1% or 50,000 adults doubled from 5.5% to 9.3% from 1995 to 2016, while the poorest 50% wealth fell from 11.7% to 3.5%. The middle class, about 40% of the population, keeps its wealth relatively high. Italy has one of the highest wealth-to-income ratios where some 8.5 trillion euros equals about seven years of national income.
10. Canada - 60 (worth $270 billion)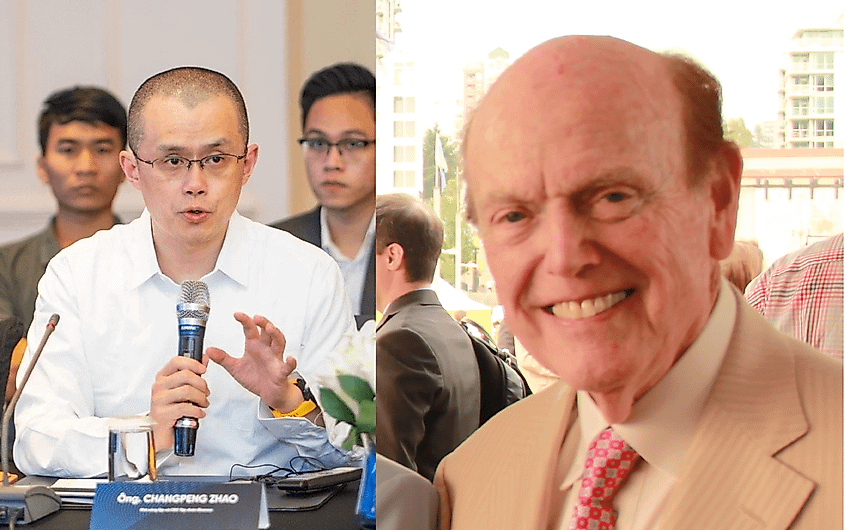 Some Canadians struggled during the pandemic, rationing little money for food and utility bills, while others got richer than they ever dreamt. Billionaires' total assets have grown by 51% since the pandemic's start, accelerating Canada's trend of already-high wealth inequality. As of August 4, 2022, the richest are David Thomson with 51.7 billion U.S. dollars, Changpeng Zhao with $17.4 billion, and Jim Pattison with $12.1 billion. Since 2020, billionaires' collective wealth has risen by $78 billion.The top richest, with $249 billion, has about the same as the bottom 40%, with $248 billion in assets. According to Ian Thomson, policy manager of Oxfam Canada, the accelerated wealth increase among billionaires is a shocking trend, where "things just picked up dramatically ever since 2020 and during the pandemic time period." Out of every $100 of new wealth created in Canada within the last ten years, the richest 1% gained $34, while the bottom gained $5, or seven times less, among many more people. 
According to Oxfam, nearly two-thirds of all new wealth of $42 trillion since 2020 went to the richest 1%, for almost double the amount the rest of the world gained in two years. Many surged in wealth in 2022 from food and energy profits, where 95 food and energy corporations more than doubled in earnings since last year. At least half of inflation in Australia, the US, and the UK was from excess corporate profits. The Waltons, who own half of Walmart, made $8.5 billion, while India's energy magnate Gautam Adani soared with $42 billion more in 2022 alone. 
Depending on the country's economy and a billionaire's role, many dropped to millionaire ranks during the pandemic, while others gained more wealth. Favoring the mega-rich is a 40-year trend, where many governments slash income tax rates on the richest while upping taxes on goods and services. Out of 15 countries by billionaire population, all but the UK, Russia, and France saw a fall in numbers, and all Asia-Pacific billionaires declined in population and total wealth. In 2018, North America was the only region with an increased billionaire population.
While some bathe in money, entire countries face bankruptcies, and 1.7 billion workers live amidst inflation that is outpacing wages. Over 820 million people (one in ten on Earth) are hungry, with nearly 60% of women and girls as the world's hungriest. The poorest countries spend quadruple to repay loans to wealthy creditors than on healthcare. At the same time, three-quarters of the world governments plan public sector spending cuts of $7.8 trillion over the next five years, including healthcare and education.
The 20 Richest People in the World
| Rank | Name | Country | Net Worth |
| --- | --- | --- | --- |
| 1 | Elon Musk | United States | $219 B |
| 2 | Jeff Bezos | United States | $171 B |
| 3 | Bernard Arnault & family | France | $158 B |
| 4 | Bill Gates | United States | $129 B |
| 5 | Warren Buffet | United States | $118 B |
| 6 | Larry Page | United States | $111 B |
| 7 | Sergey Brin | United States | $107 B |
| 8 | Larry Ellison | United States | $106 B |
| 9 | Steve Ballmer | United States | $91.4 B |
| 10 | Mukesh Ambani | India | $90.7 B |
| 11 | Gautam Adani | India | $90 B |
| 12 | Michael Bloomberg | United States | $82 B |
| 13 | Carlos Slim Helu & family | Mexico | $81.2 B |
| 14 | Francoise Bettencourt Meyers & family | France | $74.8 B |
| 15 | Mark Zuckerberg | United States | $67.3 B |
| 16 | Jim Walton | United States | $66.2 B |
| 17 | Zhong Shanshan | China | $65.7 B |
| 18 | Alice Walton | United States | $65.3 B |
| 19 | Rob Walton | United States | $65 B |
| 19 | Changpeng Zhao | Canada | $65 B |
| 20 | Charles Koch | United States | $60 B |
| 20 | Julia Koch & family | United States | $60 B |