Escape to a place where refreshing nature, low-key vibes, and rugged coasts meet small-town charm, with easy access from big cities and multiple states. Each with its own quirky charm under the same sun and coastal vistas, the charming towns will re-energize and inspire you to live life to the fullest and enjoy the simple things in life again. Choose from these enchanting towns along the Pacific Coast for charm in a heartbeat, with more than enough adventures for every age and group when you come for a vacation.
Avila Beach, California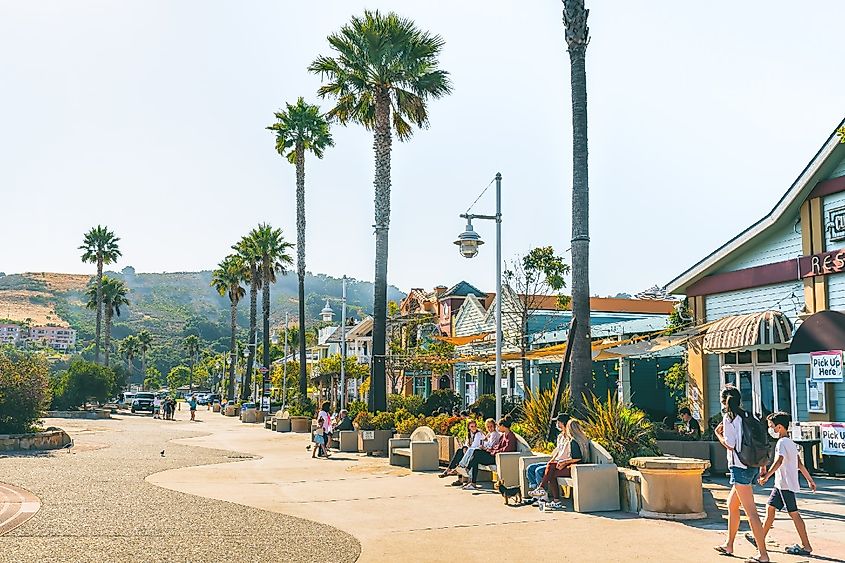 Avila, with its new waterfront, is one little seaside charmer overflowing with shiny hotels, shopping, and dining hotspots. The can't-miss beach town is brimful of OC vibes that interweave with natural charm. Enjoy sunset strolls along the protected bay, with sights of magnificent humpbacks, dolphins, sea otters, and other spectacular sea creatures.
Find some of the world's best sea caves between here and Pismo Beach, and hit the boardwalk or downtown for the dining and drinking scene of your dreams. Try the casual brand-new seafood point, Mersea's, right on the pier, and the boisterous beachside mainstay, Mr. Rick's, with a bikini contest and live music over margaritas.
Bandon, Oregon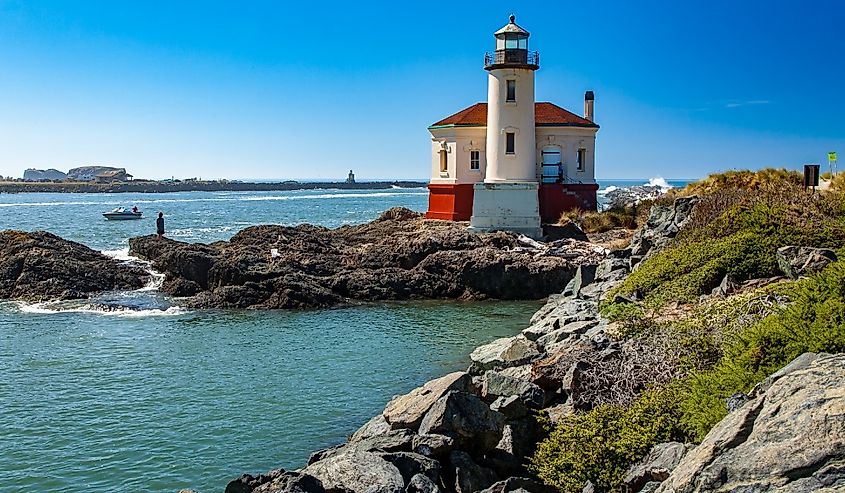 The charming town of Bandon, on the south side of the Coquille River, boasts the most spectacular Oregon Coast scenery of broad, flat beaches and towering rock spires. Enjoy lounging, strolling, and horseback rides along the sands with all the views to watch the best sunset from the Face Rock State Scenic Viewpoint. Bandon's downtown greets visitors with a wealth of restaurants, boutiques, and art galleries for every taste, including the must-hit historic shopping district.
The cool town with epic views along the five-mile Beach Loop Drive is also home to the stairs to Coquille Point, with sea lion and whale watching opportunities. Check out the enchanting Old Town Bandon for charming strolls in between seafood shacks, old-fashioned candy shops, and indie bookstores.
Carpinteria, California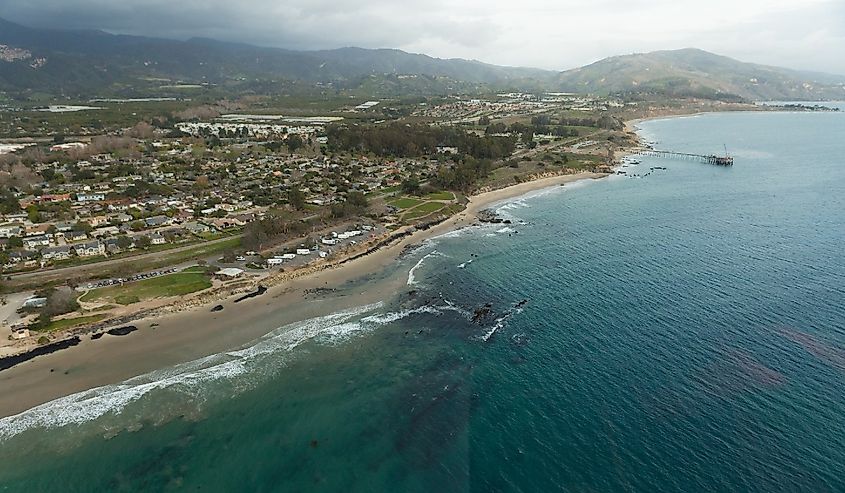 Find this charming town just twelve miles from Santa Barbara, with wide sandy beaches and lapping waves for all your lounging and water pursuits, void of even seasonal crowds. Take a lazy morning stroll along this foggy beachscape before fully waking up over a cup of joe and a chile relleno omelet from Esau's along Linden Avenue, or try some homemade chocolate at Robitaille's. Carpinteria City Beach is prime for strolls to drool over the luxurious lifestyle amid waterfront mansions on a scenic excursion along the sands.
Don't let real estate envy get in the way of life's simple joys, like playing beach volleyball and utilizing those picnic tables or a campground at the state beach to call your home away from home while in Carpinteria. The Carpinteria Salt Marsh Nature Park is full of rare plants and bird watching. Or head to Santa Barbara for all the hotspots.
Crescent City, California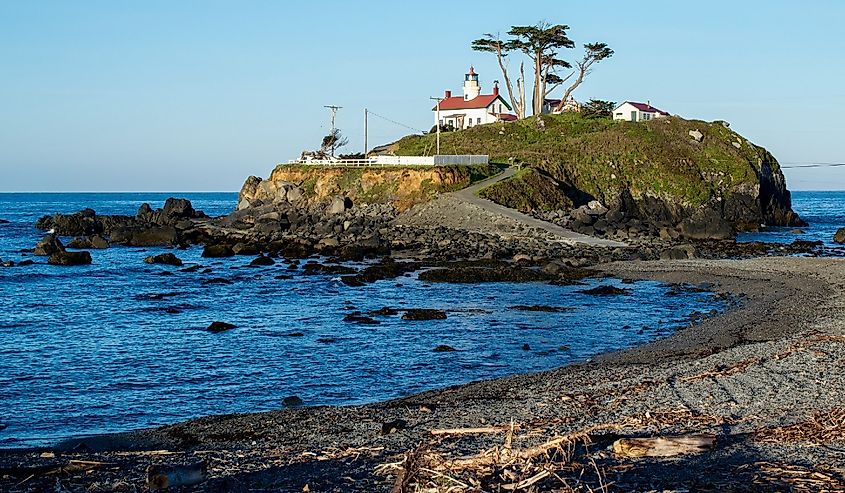 This shining gem town is Del Norte County's best-kept secret, with a low-key atmosphere to enjoy the crescent-shaped sandy beach in peace over your favorite pursuits. Crescent Beach is the "headquarters" of Redwood National Park for epic hikes amid the renowned giant redwoods. Stroll to the vintage lighthouse at low tide, a historic place at Battery Point on the National Register, and check out some other beaches around, like Enderts Beach, Kellogg Beach, Pebble Beach with a string of connected coves, and Point St. George.
Stay here by the beach along the northernmost section of Crescent City, with camping opportunities and without crowds. Head south for the larger town's highlights, like the Ocean World Aquarium with an array of sea critters, or learn about how the Northcoast Marine Mammal Center rehabilitates elephant seals and sea lions. Crescent City's beach is prime for sunset watching and on-the-town entertainment into the night.
Davenport, California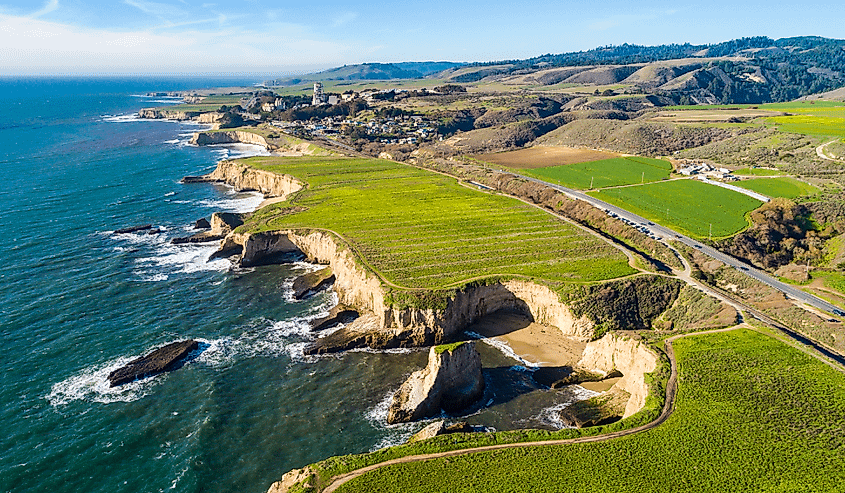 The tiny sleepy enclave between Highway 1 and the "Slowcoast" of California is full of coastal beauty that will surprise and charm you in a heartbeat while slowing your own heart rate to a relaxed pace. A bustling whaling village in the past is full of scenic history amid modern-day attractions for a low-key, peaceful escape by the beach. Davenport Beach is great for lazy strolls with breathtaking views, and what could be more charming than the famous Shark Fin Cove along the sands, complete with a swing?
Visit Bonny Doon Beach with a camera for epic cliff shots and rock shelves as you browse around its large sandy areas. Then head to Bonny Doon Vineyard Tasting Room with wine tours. Check into Davenport Roadhouse Inn for a comfortable stay with a lovely on-site restaurant, bar, and cafe serving simple, fresh, and delicious food.
Encinitas, California
This SoCal surf beach town is the definition of charming; it is really a miracle how a place this beautiful with a unique culture can capture your heart without being a tourist trap. Take an enchanting downtown stroll under a retro vibe with attractions like the La Paloma Theatre and two historic boat-shaped houses.
Watch the surfers navigate waves at Swami's Beach or relax at the Sea Cliff, your go-to shady respite with a picnic table amid scenic tranquility where only the waves break your consciousness. Head over to D Street, which has access to the best sunbathing shores (with possible nudity), and see the sunset from Moonlight State Beach. The beach has fire pits, volleyball courts, and snack bars, while the plentiful local shops and dining spots are just a hand's reach away from the water in the charming downtown.
Florence, Oregon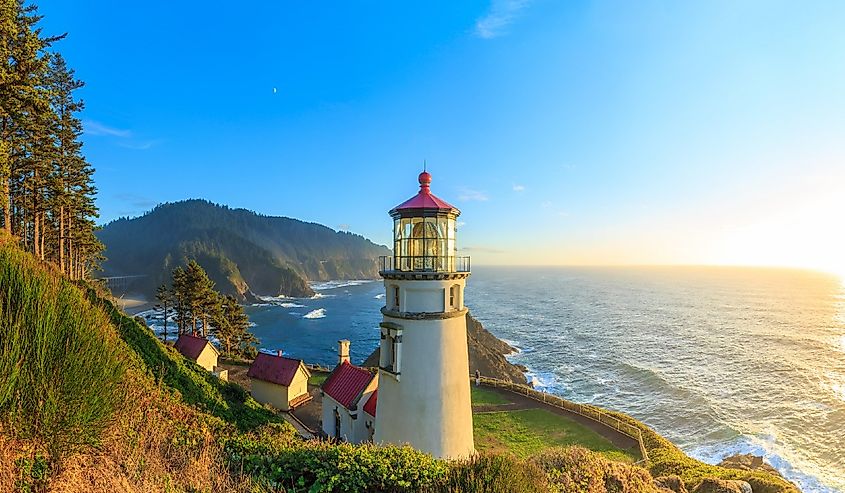 This town in Oregon feels made for the active type, but don't forego the lounging along the endless oceanfront sands. Florence is a cute little town formerly home to the Siuslaw tribe of Native Americans, with timeless charm and fewer than 10,000 residents today. Immerse yourself in your favorite beachside activities, like hikes along the windy and lush Hobbit Trail to a secluded beachscape with seashells, or visit the spectacular Sea Lion Caves, the largest of its kind in the US, with cute cubs having a siesta on the rocks.
Find 50 miles of Oregon Dunes here, the huge, windswept piles of sand along the state's central coastline. This natural wonder, one of the world's largest expanses of oceanfront sand dunes, inspired Frank Herbert to write Dune in 1965. Take a stroll with a camera, set up camp on the northern end, and let the surrounding nature dictate your daily itinerary. You can venture to the Heceta Head Lighthouse or head straight for the seafood restaurants galore in the scenic Old Town.
Friday Harbor, Washington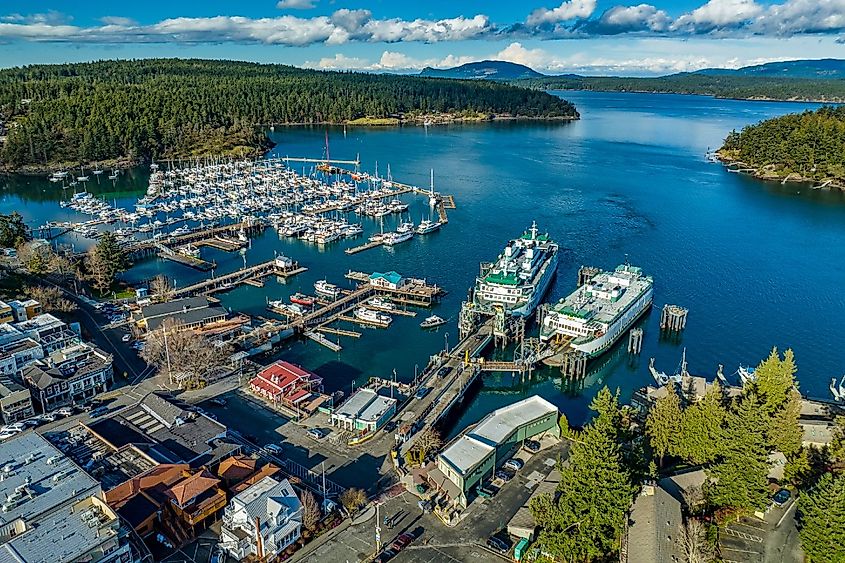 Don't let the remote location, in the farthest northwest reaches of Washington, not far from Canada, of this charming island town scare you. Friday Harbor is a coastal, tourist-friendly Washington town to set home base and explore around. Immerse yourself in the relaxed feel of the largest community on San Juan Island with whale-watching tours and Lime Kiln Point State Park's wildlife.
This beautiful hamlet is home to a marina at Roche Harbor to jump-start your adventures and plentiful waterside dining restaurants to call it a day at sunset. Enjoy sea kayaking, oceanfront hikes, sea life, and on-the-town pursuits like museum strolls, galleries, and local restaurants. Have some lavender ice cream two miles from the center at Pelindaba Lavender Farm to cool off and find a fantastic souvenir while you are there.
La Jolla, California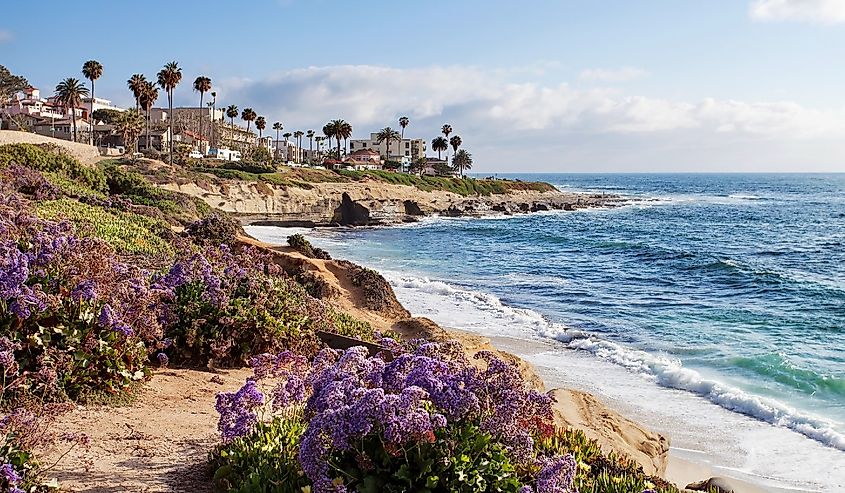 This idyllic seaside village emanates beauty from every pore in nature's embrace. La Jolla attracts many artists to move in and returning travelers in need of vitamin "sea," and D. Find chic boutiques and eateries on a relaxed seaside getaway with a flair of well-deserved luxury. There is nothing to break your zen in between lounging to the sound of crashing waves and indulging your taste buds with the award-winning restaurants' culinary creations.
The picturesque village brims with sights and attractions for a joyous stroll along stylish streets with an easy-going vibe. Enjoy quick access from San Diego for days of a family-friendly beach getaway just a hop away from downtown, with dimly lit bars, an aquarium, and more. La Jolla is a perfect romantic getaway to the coast or a whole vacation worth of charming small-town vibes, with seaside signature hotels, serenity, and sunkissed SoCal beaches like La Jolla Cove.
Port Angeles, Washington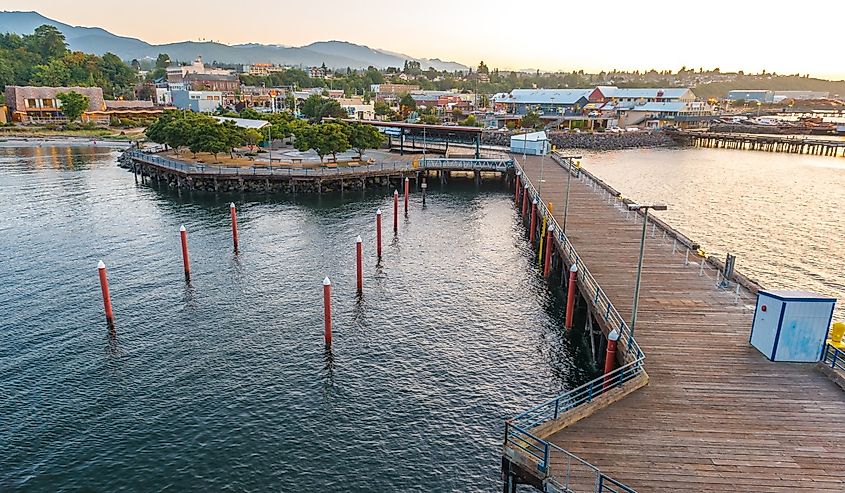 Explore further via State Route 112 along the coast with views of the Strait of Juan de Fuca, while 40 minutes inland will take you to Hurricane Ridge's spectacular peaks. The town awaits sightseers with nuggets of history and hints of fame, as well as a waterfront full of cute shops and galleries.
Port Angeles, a magical town of just under 20,500 locals, is the epicenter of the Olympic Peninsula in the rain shadow of the Olympic Mountains. The town in between the seaside and the range is a quintessential gateway in the Pacific Northwest to the bewitching Olympic National Park, full of adventures. The Olympic Peninsula is a playground for every taste, where mountain sights, rugged beaches, seafood restaurants, and water sports collide.
San Clemente, California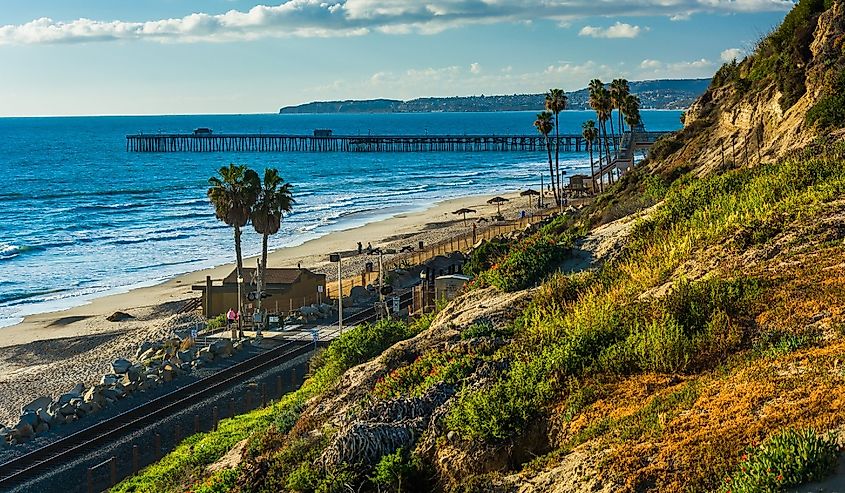 This elegant Spanish town by the sea is a real treat to visit. Find sights at every turn, from Spanish-style architecture to the San Clemente Pier at sunset. The boundless nature extends to excellent hiking opportunities, biking along the coast, and fishing from the boardwalk. Enjoy lounging along some of the state's most scenic beaches and indulge in fresh oysters at a seafood restaurant on the pier.
Escape to this magical "Spanish Village by the Sea" with easy access right on the Pacific Coast Highway for sunset strolls and shopping at Avenida del Mar. San Clemente's miles of picturesque sandy beaches captivate the water fans, while the sightseers feast on the beautiful colonial architecture downtown. Stay enthralled into the night steps from the pier, with eateries, boutiques, galleries, and wine-tasting venues.
Seabrook, Washington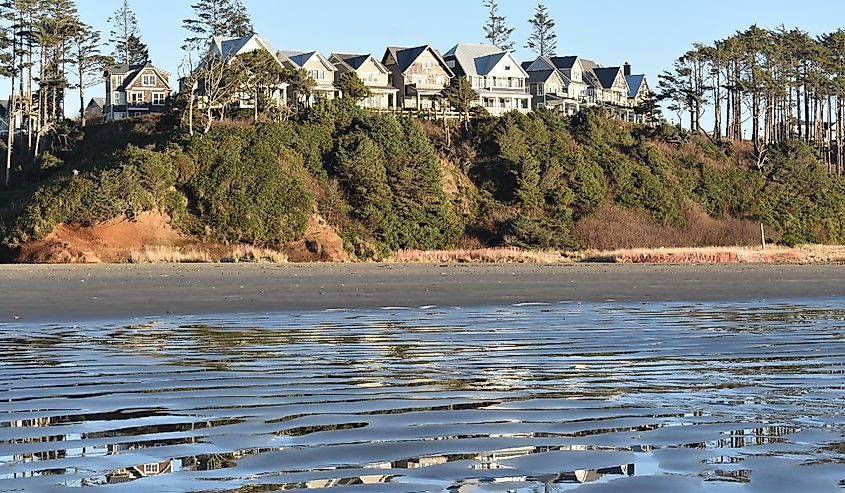 This charming town, around three hours from Seattle and Portland, is your escape to the playground of Olympic National Park and waterside recreation at Lake Quinault. Seabrook's coastline is laden with some of the state's most beautiful beaches for all your lounging needs and sunset strolls that your heart desires. Join in regular events in town like outdoor summer concert series, oceanfront yoga sessions, and wine tastings, along with fall festivals and holiday celebrations. Take a day trip to this coastal town or call it your vacation home, with enough pursuits for the active and the lazy.
Seabrook, established in 2004 with new urbanism in mind, complements the natural environment. It's beaches and scenic location atop a bluff overlooking the Pacific Ocean are a refreshing change of scenery to immerse yourself in small-town charm. Make the most of your West Coast experience along hundreds of acres of mountain biking, hiking trails, and the beach, steps away from all the attractions. Take a stroll through the town's market for fresh produce and artisanal goods, and bring something home with you.
Ventura, California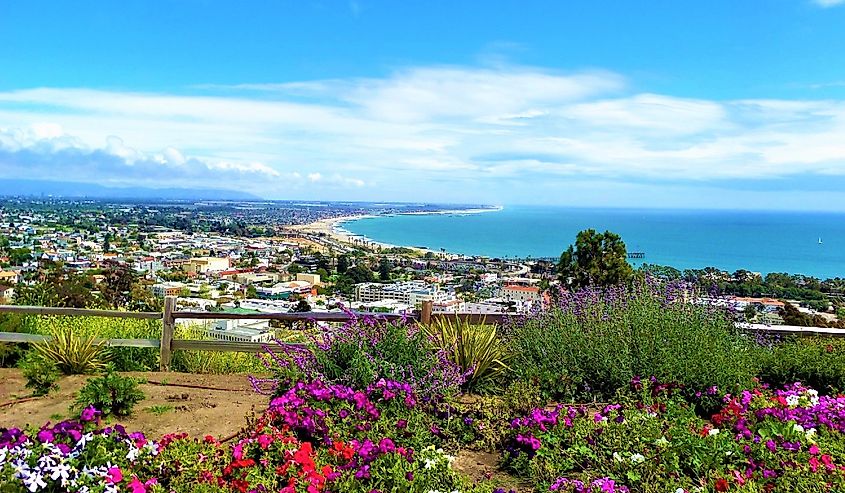 Ventura remains one of SoCal's best beachside secret seascapes, from the city to peace and tranquility. The through-and-through surf town feels a world away from LA crowds, with the same sunkissed shores and waters perfect for swimming, kayaking, jet skiing, paddle boarding, and boat trips. Find nature trails around town for hiking and biking, and return for the renowned sunset views from the working harbor.
The charming fishing marina offers local views of what you are about to ingest at one of the waterfront restaurants. Spend days lounging and strolling along the pet-friendly beach, and step to the famous Ventura Pier for sunset. Choose a unique stay at the retro-chic Waypoint Ventura in a converted Airstream trailer with modern furnishings and private patios, and immerse yourself in everything this phenomenal beach town has to offer over a waterfront shopping spree with entertainment and other attractions.
Say "Hasta la vista" to the steel city stress and escape on a quick getaway to a charming seaside town along the Pacific Coast. Treat yourself to a memorable beach vacation getaway wrapped in small-town charm that will make you feel like a kid again. The easy access from West Coast cities to the undeniable charm of the feel-good environment by the coast is all you need. Enjoy amenities along the beaches, great restaurants, and shopping for fun times away from the water. Choose a charming seaside town to become your new favorite happy place to go back to—or hit them all.