The Most Unique Pennsylvania Towns
The state of Pennsylvania prides itself on its uniqueness. Often referred to simply as "PA" or "Penn," the Keystone State is a place of many firsts. The first state to enshrine religious tolerance as law? Pennsylvania. First to have its own daily newspaper? Penn. What about a public zoo or even an American-made piano? Why, PA of course.
This pride in its uniqueness extends to the state's nicest towns, many of which have boast-worthy claims of their own. From the birthplace of classic American food dishes to the place that manufactured the steel used in the iconic Empire State Building, read through our list of the most unique Pennsylvania towns for ideas and inspiration of great places to visit in this Mid-Atlantic region of the USA.
Mars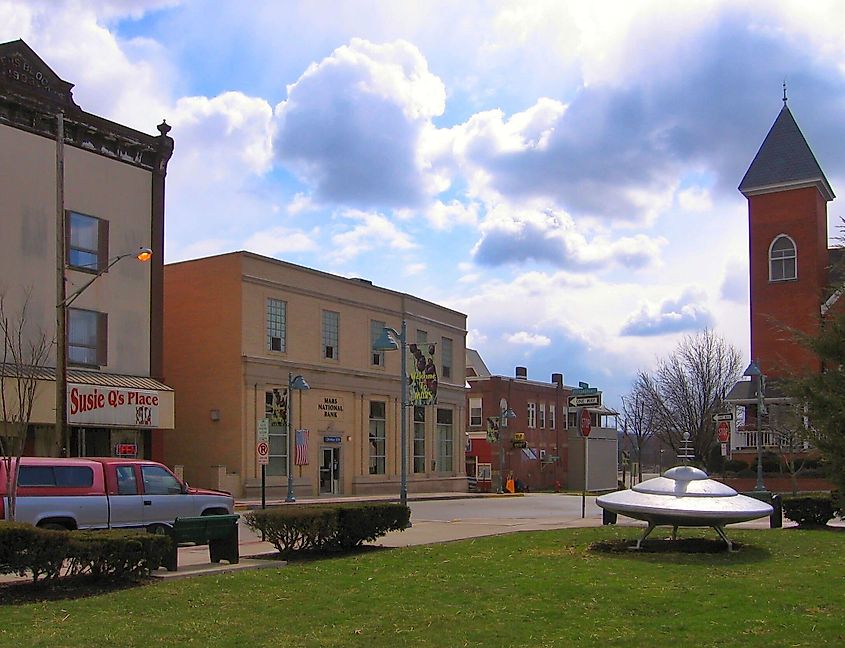 Yes, David Bowie was right; there is life on Mars. Or at least, in Mars! Population just 1,450, Mars, PA, celebrates its having been named after Earth's closest planetary neighbor in a big way. Held each year in late August, the Mars Exploration Celebration Days event is a chance for residents and visitors alike to let their hair down and celebrate interplanetary travel, both real and imagined.
The town's most iconic landmark? That honor goes to the statue of a flying saucer set in the town square, the perfect selfie-spot. And if you're hankering for a little more space travel, hit the road to Moon Township, an easy and scenic one-hour drive away.  
Ambridge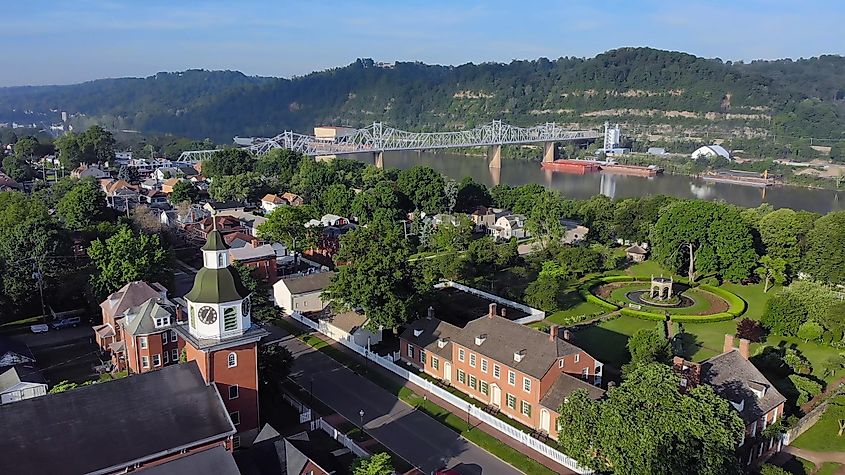 Ambridge is located on the Ohio River just a 30-minute drive from downtown Pittsburgh and has a very unique claim to fame. It was here in this former industrial hub that the steel used to build New York's Empire State Building was forged. The same once-busy factories also produced the steel needed to build the Panama Canal.
It's also home to a well-preserved relic from this era in the fascinating Old Economy Village (the town of Economy was the original name of Ambridge). This popular attraction provides a glimpse into the past through displays and exhibits relating to a religious group that flourished in Ambridge in the 19th century. Its downtown riverside location makes it a perfect outing when exploring this part of Western Pennsylvania.
Ohiopyle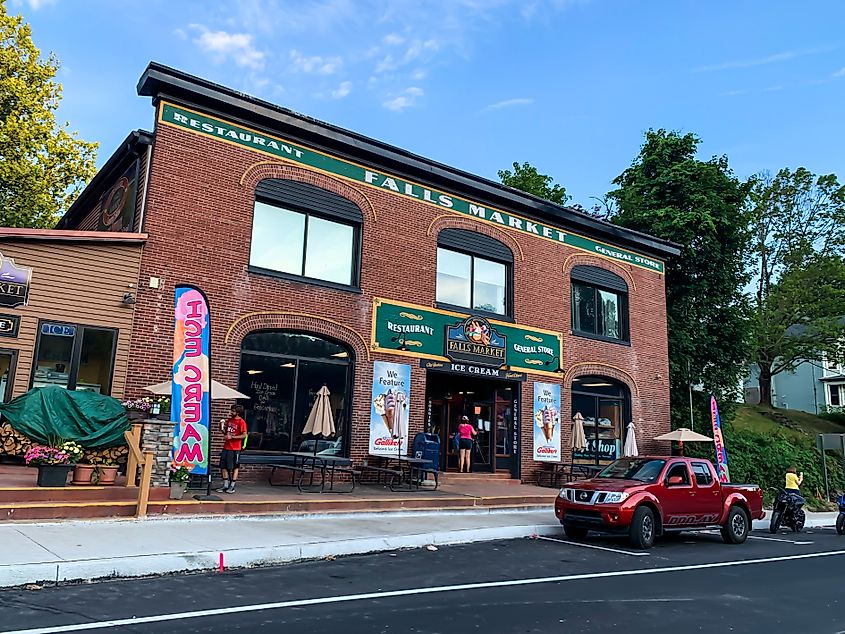 Ok, so while Ohiopyle is not really much more than a village, it does have a permanent population of 37 residents, so that certainly counts in its favor. It also just so happens to have the unique distinction of being a hub for some of the most exciting outdoor adventures in Pennsylvania.
In addition to its superb hiking and biking along trails that follow parts of the 137-mile-long Youghiogheny River, Ohiopyle is a magnet for white water rafting and kayaking thanks to its impressive rapids. A little intimidated by fast-flowing water? It's also the starting point for a fun river tour using inflatable tubes that simply follow the current gently downstream.  
Benezette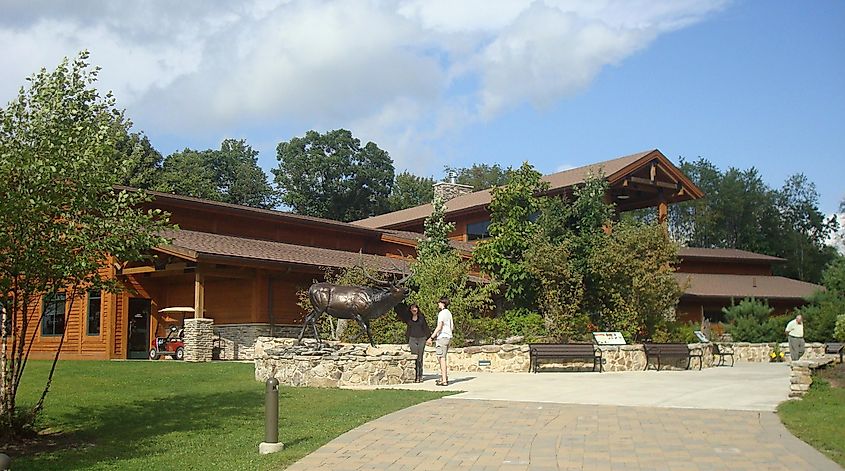 It's actually no great surprise that Benezette should be located in Elk County. This tiny town of just 186 year-round residents has the unique distinction of being where you can best view the state's famous elk herd. Now numbering around 1,400 animals, the herd has flourished since the introduction of elk back in 1913.
You'll want to include the town's fascinating Elk Country Visitor Center in your tour of the region as it provides everything you'll need to know about this remarkable undertaking. From here a fun driving route leads past a number of viewing areas where you can hopefully catch a glimpse of these impressive beasts in the wild.
Ligonier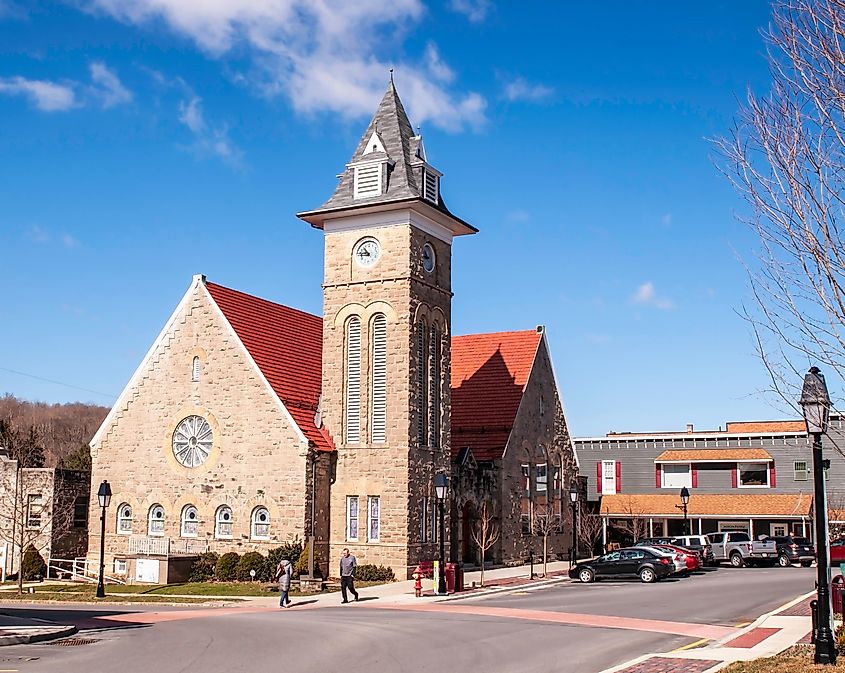 From wild critters to wild kids! It's in Ligonier (population 1,500) that you'll find two unique structures worth visiting, both historic. Established in 1878 and considered to be one of the best amusement parks in the USA, Idlewild Park is a great place to visit for families vacationing in Pennsylvania. Be sure to spend time in the Olde Idlewild section of this amazing theme park for a chance to enjoy some of its oldest rides, some dating back to the 1930s.
Fort Ligonier is the other attraction that makes the town so fun a place to spend time. Unique among Pennsylvanian fortifications for never having been taken by an enemy, this old British fort was built in 1758 and still impresses.  
Butler
In terms of uniqueness, it doesn't get much better than being the hometown of one of the world's most iconic vehicles: the Jeep. It was here in 1940 that local manufacturer American Bantam Car Company designed and built the first Jeeps to be used by the American military in WW2, a feat they managed to accomplish in just 49 days.
To commemorate this unique achievement, Butler holds its famous Jeep Festival every summer, attracting Jeeps old and new from across the USA and Canada.
Saxonburg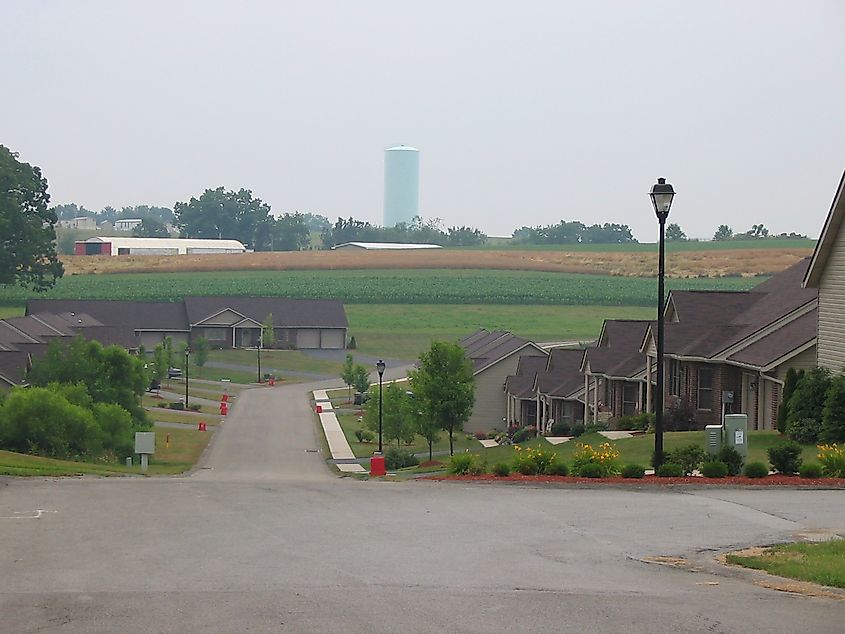 Pennsylvanians are proud of their roots. And no group is prouder than state descendants of the many German immigrants who settled here in the 1800s, some of whom even founded communities that they named after locations in their home country.
The pretty town of Saxonburg was one such place. Established in 1832, it was here that one such immigrant, John Roebling, set up the business that would go on to make the massive wire cables that would be used in the construction of the Brooklyn Bridge, which he also designed. His shop has been preserved here, and you can also view a replica of his famous bridge.
Harmony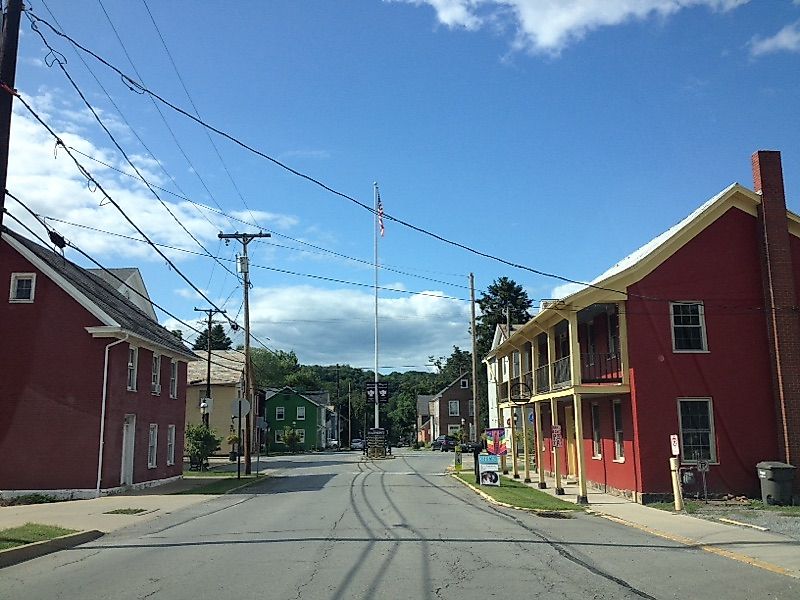 The wonderfully named town of Harmony's 900 residents are also justifiably proud of the community's German roots. In this case, many of the town's first residents arrived after fleeing religious persecution in Germany in the early 19th century, finding their safe haven in Pennsylvania. This early history is on display in the town's museum, along with other interesting exhibits dealing with the town's rich history.
You can also sample this unique German heritage in some of the best cafés, bars, and restaurants in Harmony. Many of them include at least a few food and drink items that can trace their roots back to the "old country." Our favorite has to be the aptly named Wunderbar!
The Takeaway
Each of these unique Pennsylvania towns has something great to commend it. While it's impossible to choose exactly which of these small towns in PA is our favorite, there's no denying each has easily distinguishable features that makes it the kind of place you'd want to explore. So, what are you waiting for?!