Small towns offer a quaint and quiet escape from the noise and hustle of big city life. Slower, friendlier, and more compact, they offer a wonderful alternative for those looking for a simpler life, or for anyone wanting to get away for a weekend. The West Coast of the United States has some of the best small towns around. From wine country, to beach towns, and villages with stunning views, here is our list of the best small west coast towns.
Ashland, Oregon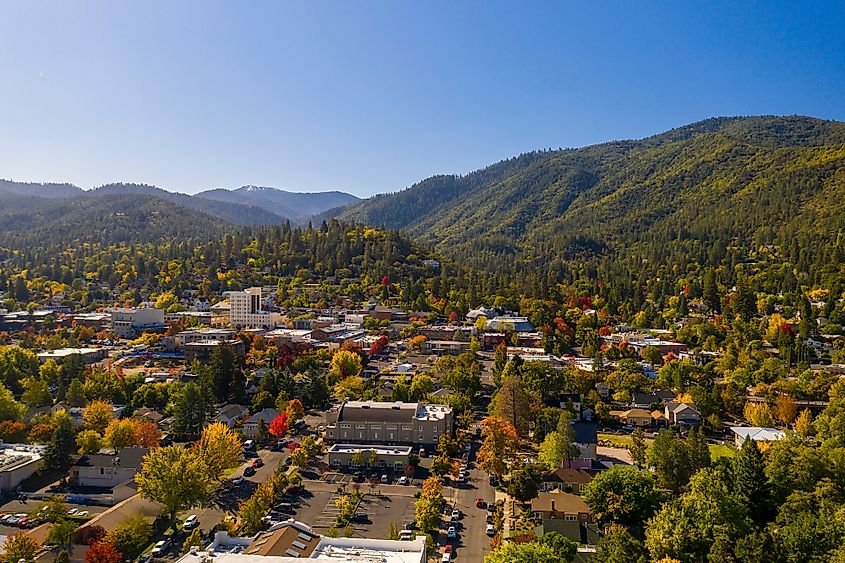 Technically, Ashland is a city, and its population may keep it from being a small town, at some 21,000 people, but its cute and quaint feel has Ashland sneaking onto this list. Located in southern Oregon, Ashland is surrounded by beautiful scenery from the lush forests to the overlooking mountains and hills. Its downtown has a distinctly small-town feel, with cute shops, galleries and boutiques, as well as unique eateries, cafe's and the Caldera tap house.Ashland hosts the Oregon Shakespeare Festival, as well as Ashland Independent Film Festival, and Ashland New Plays Festival. Its art and culture scene are booming, making it a great location for creative types seeking a city with a town feel.
Carmel-by-the-sea, California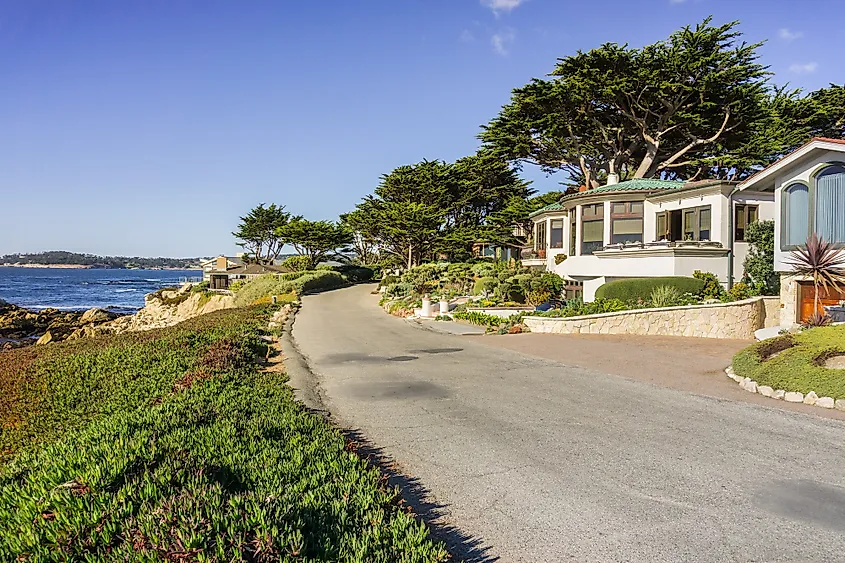 Carmel-by-the-sea, as the name suggests, is a coastal beach town in northern California. It sits on the Monterey Peninsula, and is full of fairy-tale-like cottages and art galleries. The history and architecture here give it a charming European feel. Also adding to that vibe are the abundance of excellent vineyards in the region, and impressing eateries. Carmel-by-the-sea manages to pair small town charm with truly stunning cliff and beach views and high quality amenities, for the perfect mixture for anyone looking to explore a new coastal town.
Hood River, Oregon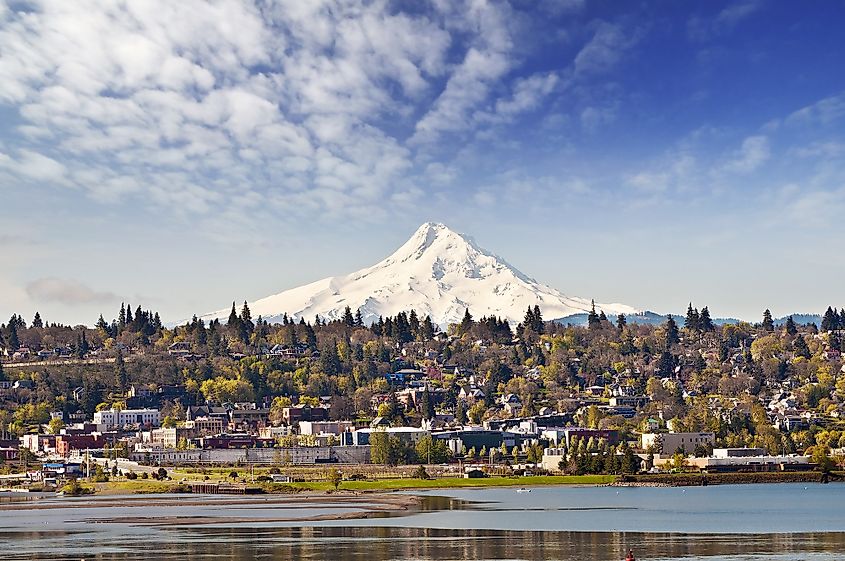 Despite its name, Hood River actually sits on the Columbia River, and is named for the nearby tributary. It has a population of a little over 7,000 and has some of the pacific northwest's best windsurfing conditions. On top of that, outdoor activities such as hiking, fishing, and cycling are common. Visitors can indulge in nature and all adventurous activities. Apple and peach orchards are plentiful, as are breweries and eateries such as Full Sail Brewing and the Stave and Stone winery. Visitors can also enjoy the waterfront park, History Museum of Hood River County, or the Mt. Hood Railroad tour. The are also has an abundance of impressive waterfalls that make for great hikes and photo opportunities.
Inverness, California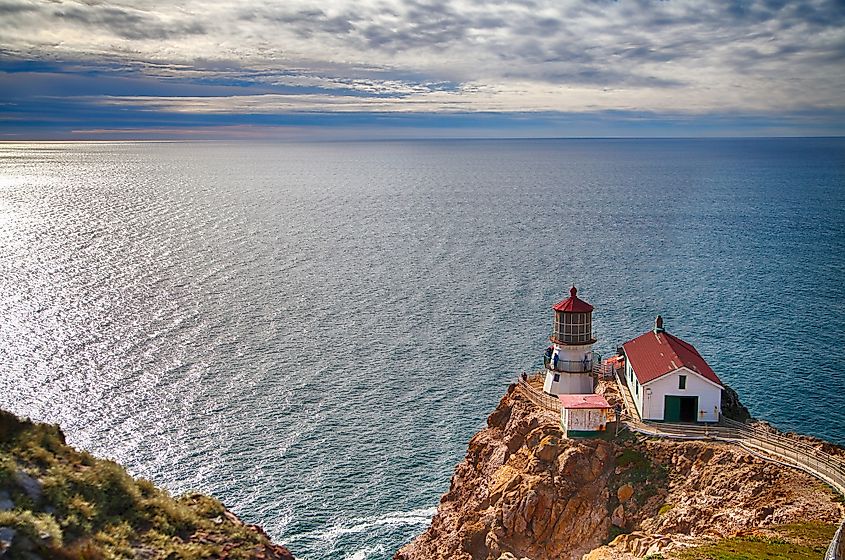 Inverness is a truly picture-worthy town on the west coast of California. Located on the southwest shore of Tomales Bay, Marin County, it has a recorded population of less than 1,500. The town includes the gorgeous Tomales Bay State Park, complete with its impressive sand beaches, as well as Point Reyes Beach which is the site of notable shipwrecks, including one beached rusting boat on the shore which is a favourite photo op. Other instagrammable moments come from the Cypress Tree Tunnel, at Point Reyes National Seashore, which is a pathway completely covered by cypress trees which form a doming tunnel-like roof along the walkway. Nature walks and kayaking in the bay are also popular activities, and nature walks and tours are plentiful and show off much of the local wildlife. 
Leavenworth, Washington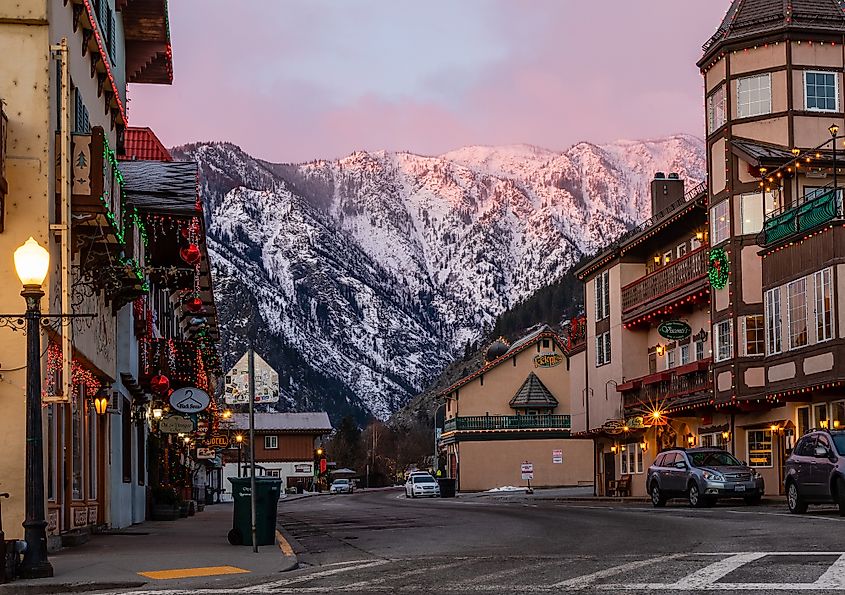 Leavenworth is a German inspired mountain town located below the Cascade mountains. With the towering peaks and the Bavarian style you'd think you were transported to a German village. Almost everything in the town is themed, from the Nutcracker Museum to ample amounts of German beer and restaurants selling German food. At Christmas, the town is completely transformed into a fairy land of lights and decorations that would rival even the North Pole. Aside from all the Bavarian styling, the town is also very beautiful in its own right. It sits along the Wenatchee River, and has beautiful views not only of the waterfront, but the nearby mountains as well. Skiing and snowboarding are the most popular activities in the region,  as well as hiking and various wine tasting, and wine tour activities.
Solvang, California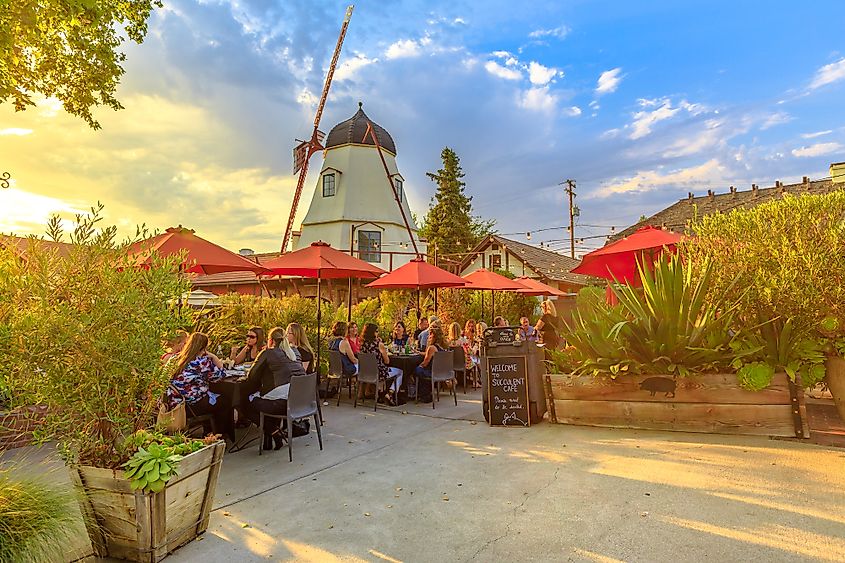 Solvang, as the name suggests, is a Danish town in Santa Ynez Valley of southern California. The buildings in the area are almost all exclusively in an old Danish style, creating an old and charming atmosphere that will have you feeling like you are in the heart of Scandinavian Europe. The Elverhøj Museum of History & Art is full of  heritage and history from Denmark. Additionally, the 1800's Fransican style church, The Old Mission Santa Inés, andthe Hamlet Square windmill stand in the center of town and add to the appeal. Festivals are common here, such as the Danish Days event,  as are wineries such as the SUnstone Winery and Kalyra winery.
Sausalito, California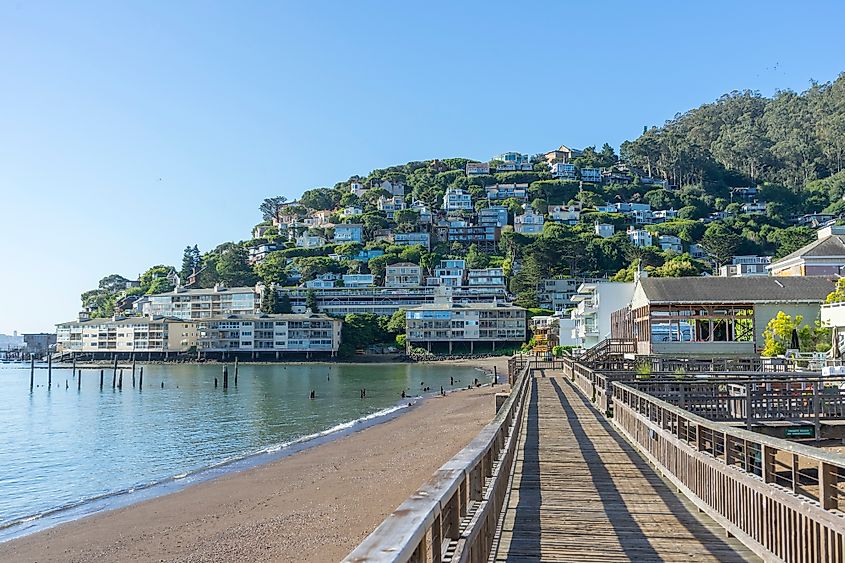 Just across the Golden Gate strait from San Francisco sits Sausalito, California. Its position gives it impressive views of the Golden Gate Bridge, and the bay at large. The town is most famous, however, for its houseboat population, which is located in an enclave of Richardson Bay. The community was originally set up by artist squatters after the Second World War, and remains today. Various brightly coloured waterfront and hillside homes add to the artsy feel of the town, while nearby Muir Woods National Monument provides a nature-fille escape from the larger nearby cities with tower redwood trees and wildlife.
Florence, Oregon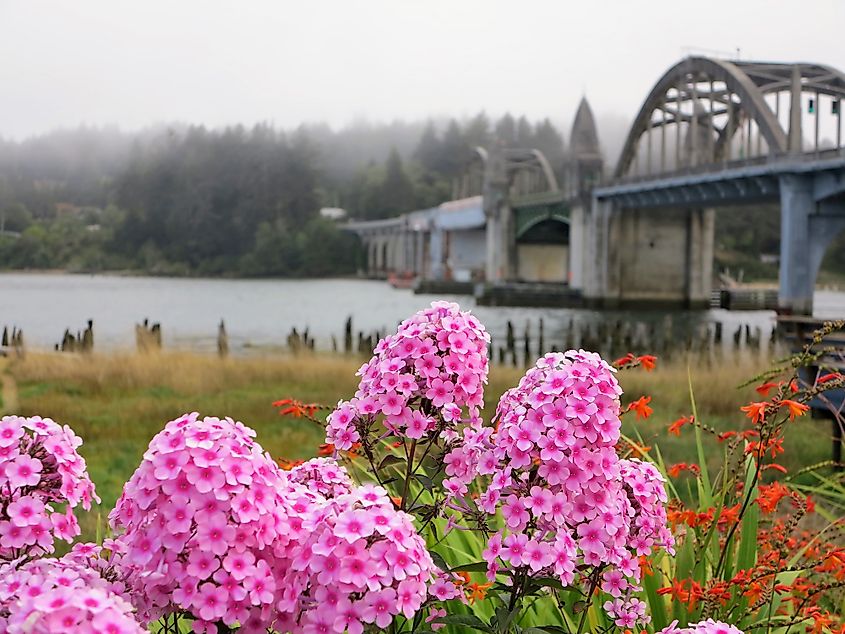 Florence is located along Oregon's coast, on the Siuslaw River. The town offers impressive views of the coastline, as well as Oregon Dunes National Recreation Area, where visitors can explore the sand dunes and coastal air. There is also a large population of sea lions in the area, especially in the Sea Lion caves. Kayaking is a great way to see the coastline and river, as well as get closer to some of the natural wildlife. Hiking and cycling are also popular here and there are many local trails, including one that leads to the 19th-century Heceta Head Lighthouse. 
The  Historic Old Town district is full of small town charm, and visitors can enjoy shopping and soaking up the town's homely and inviting feel before relaxing with some local beer or wine.
Port Townsend, Washington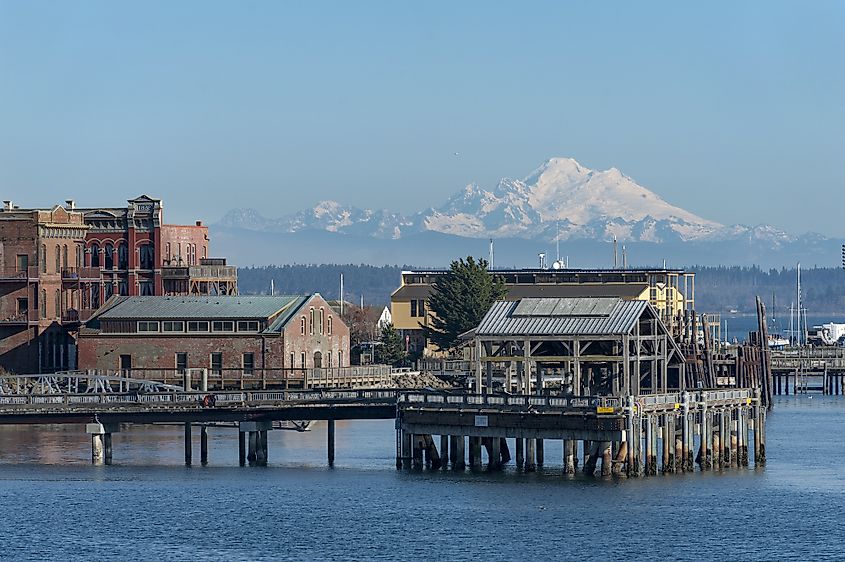 Port Townsend is a small town that sits on the Quimper Peninsula in Jefferson County, Washington State. It has a population of roughly 9,000 people, and has a beautiful waterfront and quaint downtown. Flour mills and well-kept older buildings sit along the water's edge, and offer an indication of the long history of this town. The town has two different  National Historic Landmark Districts, including a variety of Victorian homes and buildings, as well as strong native american roots. The town is a hub of marine activity from whale watching tours to marine life excursions and a monthly gallery art walk.
Friday Harbor, Washington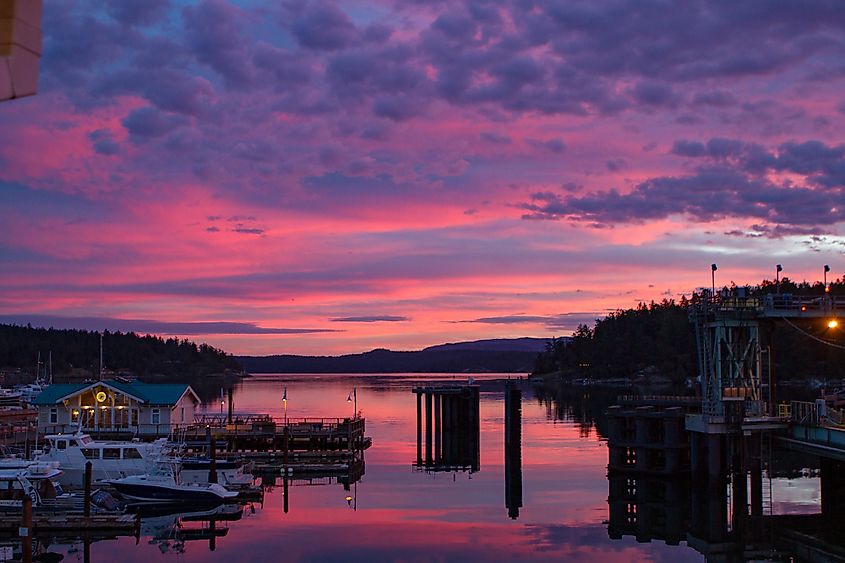 Friday Harbor is actually an island town, but still a coastal small town with a population of only around 2,500. Located in San Juan County, Washington State, it is one of many Washington state islands that are located just east of Canada's Victoria (on vancouver island) and east of cities like Bellingham and Mount Vernon. This marine town is brimming with charm and history and includes various attractions such as The Whale Museum, the San Juan Islands Museum of Art,  the San Juan Community Theatre and the San Juan Historical Museum. Nature lovers will also enjoy the whale watching opportunities as well as kayaking, paddleboarding, and boating in the area. A small lighthouse is also present in the town, and it, as well as walking paths along the shoreline, offer excellent picturesque views. 
From towns brimming with wine, to those full of charm, from Bavarian to Danish, to Victorian and Spanish, these coastal small towns have something for everyone. They are the perfect way to get away from the city for a vacation, or for the quieter at heart, offer excellent places to settle down and enjoy the warmth and charm of small town living.